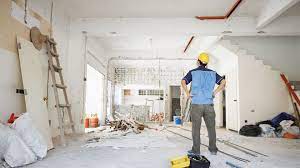 15 Reasons To Choose New Construction Over A Home Renovation
Disclaimer
Articles, products, and services offered on this site are for informational purposes only. We are part of the Amazon Services LLC Associates Program, an affiliate advertising program. Amazon.com is compensated for sales resulting from links on our website.
Please review our disclaimer before acting based on anything you read or see.
When we buy a home, we all know what we want it to look like. We may have an idea of a grand design that fits our style and is set to impress all our guests and visions of how it will suit our family as it grows. However, it's normally unlikely that you'll be able to find your dream house on the market. For many people, you have to compromise on certain factors and settle for a house that maybe isn't quite as memorable as the one you had in your head. You may be able to renovate the home to suit your style a bit more, but if you want to bring your dream home to life, the answer lies in undertaking a new construction project. Here are 15 reasons to choose new construction over a home renovation.
15 Reasons To Choose New Construction Over A Home Renovation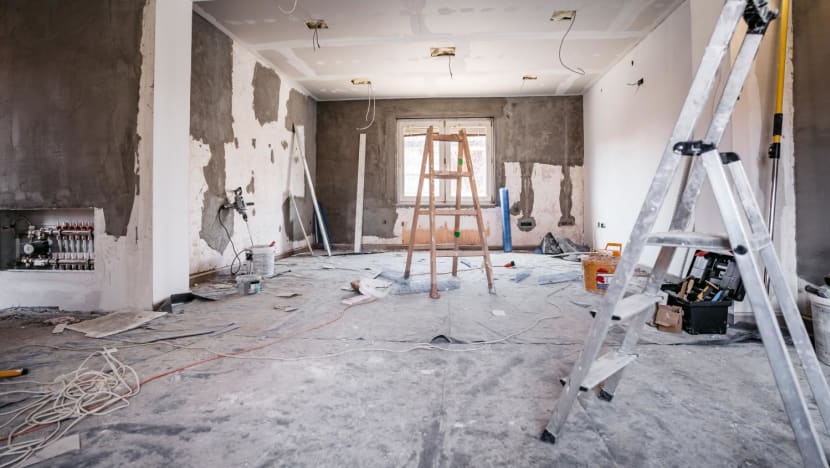 You Can Pick Your Neighborhood
If you've already found a neighborhood you like, you shouldn't have to move out of the area just to find a home that is more closely aligned with your requirements.
When you build your own home, you can find the perfect location new to your work and children's school, then build the house on top of this land.
Customize The Features Of Your Home
Unlike other homes, you'll have complete creative control over what you want your house to look like, even down to details like how many windows you have, what color brick to use, and how many rooms you want.
If you have a good idea of your family's needs, making it all happen during a custom home build will be easy.
No Surprises With Unexpected Repairs or Expenses
Buying an older home may face some unexpected costs a few years later due to aging plumbing, electric, or building work.
However, with a new build, you can have peace of mind that there will be no unexpected repairs for the foreseeable future as everything has been put in brand new.
More Energy Efficient And Eco-Friendly
Most people are on a mission to make their homes more eco-friendly and kinder to the environment, something that many older homes weren't built to prioritize.
Unlike in older properties where you will have to pay to fit sustainable solutions, you can build them all into your property from the beginning.
Things like insulation, water-saving plumbing, and solar-powered electricity are all things that you can include in your property that will make a big difference to your carbon footprint.
Modern Technology In Your New Home
If you're out house hunting, modern homes can often be few and far between. There's a catch if you find a home that utilizes modern technology.
If technology is your thing, you can equip your new home with all the tools and gadgets you could need to make everyday life that little bit easier.
Whether you want to make your home smart or just want the most modern cost-savings solutions, anything is possible when you're starting from scratch.
Warranty Protection
When you've got a brand new home, the chances of things going wrong soon are usually pretty slim. However, if something does go amiss, you can benefit from warranty protection on your home.
If you face some problems, you won't have to pay for everything.
New Homes Face Less Competition For Sale
The housing market is competitive, but with a new home, you will likely face a lot less competition, making the process much easier.
Save On Insurance Costs
Insurance premiums usually go up on houses prone to damage or repairs. With a new home, the chances of needing urgent repairs are very unlikely as everything has been brought in brand new, which means you can look forward to much lower monthly premiums.
Upgrade To An Open Floor Plan
An open floor plan is the ultimate way to create a welcoming and spacious property. Most commonly seen in living areas where the kitchen, dining, and living rooms are opened up to create a space for entertaining, you can easily upgrade to this type of plan when you're doing everything yourself.
When you work with custom design builders and architects, you can create a floor plan that encompasses everything your family may need to give you the space to comfortably live your daily life.
Everything Is Brand New From The Ground Up
One of the biggest reasons you would want to build instead of renovating is that everything in your new home will be completely brand new.
Building from the ground up means that everything, from the foundations to the smallest decorations, has been newly found for your home. 
Lower Water Bills And Utility Costs Save You Money In The Long Run
Energy bills are something that every homeowner has worried about at some point, and, usually, there's nothing you can do about rising costs or inefficient systems within the home.
However, when you're starting from scratch, you have the opportunity to introduce some cost-saving measures to your property. There are plenty of ways to save money, from installing heat pumps to reducing your reliance on hot water and solar panels that will power your home with clean, renewable energy.
Even something as simple as insulating your loft can help to keep your utility costs as low as possible, even in the winter when you find yourself cranking up the heating more often than you'd like.
Spacious Garages Or Storage Spaces Allow You Room To Grow
Storage and garage space isn't something that every homeowner thinks of immediately but becomes extremely important – especially when your family is growing.
With your custom build, you can incorporate as much storage space as you want to allow you and your family to grow, from creating a spacious garage for cars and DIY tools to guest bedrooms and walk-in wardrobes for your additional belongings.
Smart Homes Provide Ultimate Convenience And Luxury Living
Smart homes are becoming a lot more popular and are something everyone embarking on a custom build journey should consider.
By making your home smart, you can benefit from a highly convenient living space that feels like the height of luxury.
Safe, Inviting Porches For Outdoor Entertaining
You may think you spend most of your time indoors, but creating an excellent outdoor space for your family to enjoy on a warm summer evening is something you may want to consider including.
Safe, inviting porches are great if you want to watch the sunset, read a book in the morning, or just entertain some of your friends on a warm day. 
Custom Homes Have Many Advantages Over Renovating A Home
Creating your custom home may feel like a big project to take on, but it's something that will pay off in the long run.
By building your dream home from the ground up, you'll have complete control and creative freedom over every aspect of the project – something that you wouldn't be able to have if you were just planning on a standard renovation job.
We'd love to see what you build if you're planning a custom home build!