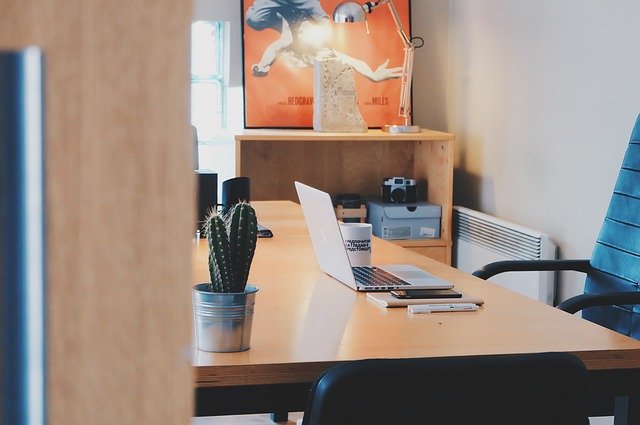 Best Office Chair Under 400 | Editors Pick With Detail Review
Disclaimer
Articles, products, and services offered on this site are for informational purposes only. We are part of the Amazon Services LLC Associates Program, an affiliate advertising program. Amazon.com is compensated for sales resulting from links on our website.
Please review our disclaimer before acting based on anything you read or see.
Chairs are one of the most important but overlooked office furniture you need in your office. However, the right office chair can make a huge difference and impact your overall productivity. This is particularly true if you spend hours on your desk each day working on your computer.
There are many different office chair styles on the market, each with benefits and disadvantages. Unfortunately, most office chairs can be costly, especially those that guarantee the best back and lumbar support news is that some models are affordable. You don't need to spend a lot of money to get the right comfort level.
Are you trying to find the best office chair under 400? Worry not! Here is a list of the top 6 best office chairs you can grab with just $400. We've searched high and low to compile this list so that you can make an informed decision on what to buy.
Why Trust Home Affluence Reviews
We spend thousands of hours researching, analyzing, and testing products to recommend the best picks for most consumers. Our review process is made in good faith to benefit your purchase. We only make money if you purchase a product through our links, and all opinions about the products are our own. Read more.
Our Top Choice
After long in-depth research of the best office chair under 400, we've settled for the Oline ErgoPro Ergonomic Office Chair. This chair tops the list among the six office chairs combined because it has a fully adjustable seat height and a tilt control lock lever, allowing you to sit back comfortably and even change positions easily. 
The 360-degree swivel and oversized casters will enable you to move around your desk with ease while still maintaining stability. It even comes with 4D adjustable armrests, adjustable lumbar support, and a headrest pillow so you can get comfortable no matter how long you're sitting at your desk.
Oline ErgoPro Ergonomic Office Chair with 4D...
RATED THE #1 ERGONOMIC OFFICE CHAIR: Say goodbye to back pain and hello to all-day comfort with the Oline ErgoPro Ergonomic Office Chair. Get ready to upgrade your office setup with the ultimate combination of style, comfort, and functionality.
CHIROPRACTOR RECOMMENDED - ALLEVIATE BACK PAIN NOW: Recommended by chiropractors for its ability to support and align the spine, our premium office chair is built with top-quality materials and capable of holding up to 300 lbs of weight. The breathable mesh design will keep you cool and comfortable, while the adjustable headrest, armrests, and lumbar support allow you to customize the chair to fit your specific needs and improve your posture. Experience unparalleled strength, durability, and comfort – the perfect combination for all-day comfort and long hours at the office.
CUSTOMIZE YOUR COMFORT & POSTURE: Take control of your comfort and posture with our chair's adjustable recline and tilt features – you can recline from 90 to 120 to 135 degrees for maximum comfortability. Adjust the tilt tension for safety and comfort, and lock in your desired recline height with the recline lock.
What to Look for Before Buying the Best Office Chair Under 400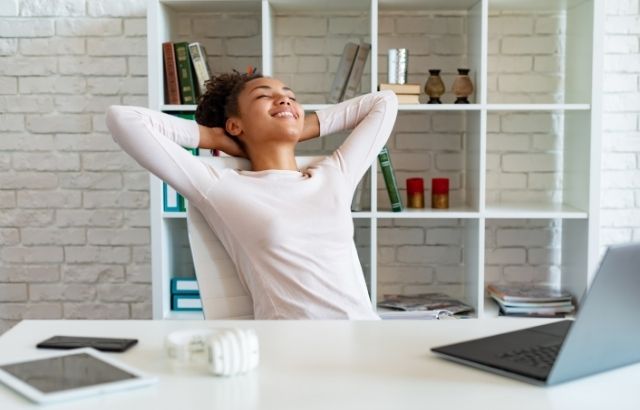 With so many office chairs on the market guaranteed to offer excellent comfort and support, finding the most suitable for your needs can be daunting. Here is the list of things you need to consider before choosing the best office chair under 400.
Price 
Of course, price is a significant factor in any purchase decision, especially if you have a tight budget. You want to get the best bang for your buck, so keep an eye out for bargains when buying an office chair. As with anything else, you may be able to find discounts on the web if you shop around and watch office chairs that have discounts.
Quality Build
The best office chair under 400 should have a padded seat and backrest made from quality fabric like leather. This will ensure that the seat is strong enough to withstand wear and tear over time while providing comfort to the user when they sit on it.
A wooden or metal base should be used in the chair's construction because it will offer excellent stability compared to plastic ones. The material used in the construction of the backrest should also be firm.
Materials
The materials used in constructing the seat should be durable and withstand continuous sitting for long periods without breaking down or tearing apart. They should also be easy to clean so that stains do not build up over time.
Adjustability 
An adjustable chair offers users the ability to change positions according to their needs. This feature provides comfort and helps eliminate unnecessary stress or tension in joints or muscles during extended use sessions.
Make sure the back maintains its shape and doesn't collapse when you lean against it. If a chair tilts too high, your feet may dangle or not touch the floor. If the seat tilts too far forward, you'll slide out of it.
Height and Depth
You want your knees to be slightly lower than your hips when you sit down so that your thighs are parallel to the floor. If you're short or tall, adjust accordingly. For a comfortable typing position, your hands should rest at elbow height when they're placed flat on the desk in front of you.
The seat should provide sufficient clearance between your knees and any armrests on either side of the chair. The reason is you can comfortably shift around in your chair without bumping into anything.
Seat Adjustments
How much does the seat adjust? Can you adjust its height? Do the armrests move up or down? Does it have lumbar support? You want all these adjustments to be easy to use and provide enough support for any size person.
Key Considerations When Buying the Best Office Chair Under 400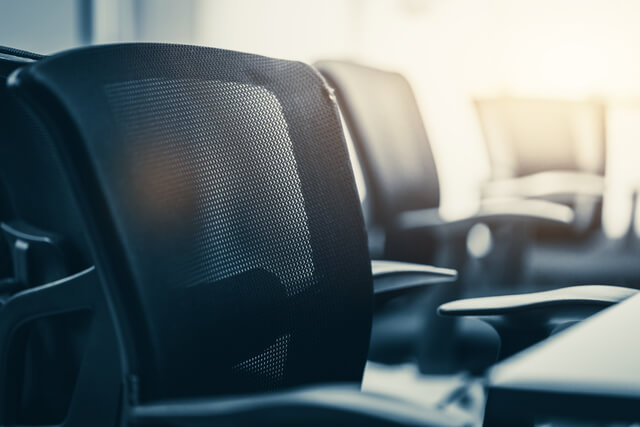 Indeed, the best chair is the one that fits your needs. What sort of chair you need depends on how much time you spend sitting in it and what you do while sitting there. Here are a few things to keep in mind when shopping for a new office chair.
Adjustable Armrests 
The armrests on an office chair should be adjusted to any position that feels comfortable. Armrests help you rest your arms and elbows while working at your desk. These are especially important for people who work on computers all day long and have no other place to rest their arms or hands.
They have ergonomic designs that keep your forearms level with your upper arms to give you proper support when doing work. Some versions of this chair come with adjustable armrests so that you can change the height and angle easily.
Lumbar Support 
Lumbar support is essential as it helps keep your back in the correct posture while sitting in the office chair. This feature can be found on most high-end models of office chairs and is also available as a separate add-on with many brands. To reduce costs, it is recommended that you buy a chair that already has lumbar support.
Backrest
The backrest should be adjustable up and down. If it only goes in one direction, then you could end up slouching in your chair, leading to back pains or other problems. An adjustable backrest allows you to find the perfect position for your back, neck, and shoulders based on your size and height.
Padded Seat
For added comfort, try to find a chair with arm pads and a padded seat that can be adjusted up/down and forward/backward. This will ensure that you maintain a good posture when sitting in your chair. If you have large arms or long fingers, try out the chair to ensure the arms are wide enough for you or that nothing will dig into your hands or wrists when typing for long periods.
Leg Support
Do you have problems with varicose veins? If so, make sure any prospective purchase has thickly padded areas on the legs and feet to avoid further damage from prolonged sitting. Alternatively, look into purchasing leg supports made from durable materials such as metal or plastic that will help prevent swelling in your feet and legs from long periods of sitting.
Tilt Lock Mechanism
This is one of the most critical features of any office chair. This feature allows the user to lock the current tilt position of the backrest and seat. Some people like this feature because it helps them stay more comfortable while working.
When they're not using the tilt lock, they can adjust their chairs accordingly to suit their needs. The tilt-lock mechanism helps you keep your chair in a static position without having to worry about changing it every time they move.
Overall Features to be Considered When Buying the Best Office Chair under 400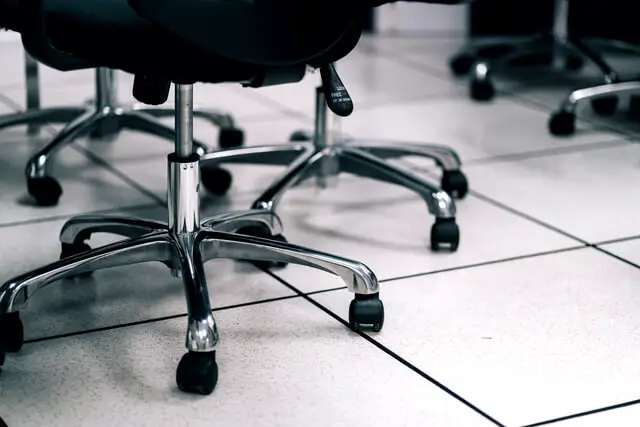 It is not just the price of an office chair but the features that will decide the buyer to go for it. Here are the essential elements to keep in mind.
Ease of Use
Office chairs are designed to be used for long periods, meaning that their comfort level is essential. Most of the best office chairs under $400 have an outstanding balance between comfort and support for your back. 
The ideal office chair should be supportive enough to keep your spine aligned throughout the day. Some users may find it hard to get up from a chair that doesn't provide adequate lower or upper body support.
Weight Capacity
If you are on the heavy side, you must choose an office chair that can handle your weight without any issues. In many cases, chairs are made from metal and plastic, which can carry up to 250 pounds of weight, but if you are over 300 pounds, it is advisable to get something more sturdy and heavy-duty.
Durability
When looking at chairs in this price range, you can't afford to buy something that will break after a few months. Check the materials used in the chair frame. It should be made entirely of metal, or if there are any plastic parts, it should be reinforced with metal to provide additional support. Also, look for high-quality wheels and other moving parts on the chair.
Seat Height Adjustability
A pneumatic adjustment lever or gas lift is what allows you to change the height of your seat quickly. A spring system will not provide this same level of adjustability, but some people prefer it because they say it stays in place better than gas lifts.
The height of the seat can be adjusted up and down. This is very important if you are going to use it for a long time. If the chair is not adjustable, you could end up with back or neck pains. The seat height adjustment should have multiple settings to adjust to your needs.
Review of 6 Best Office Chair Under 400
Features:
Dimensions: 27.52" D x 27.52" W x 42.09" H
Furniture base movement: Glide
Weight: 35lbs
Supported weight: Up to 150kg
Recommended user height range: 5'3″ to 5'10"
45 degrees adjustable headrest
125 degrees maximum tilt angle
A reclining backrest that can lock in place 110/116/126 degrees
Padded seat with W-shaped design
The two-way adjustable lumbar pillow
Ergonomic headrest
Load-bearing adjustable armrest
Aluminum alloy foot
Breathable mesh backrest
Sponge seat cushion
Tilt tension control with an adjustable tilt lock
If you've been on the hunt for an affordable ergonomic chair that comes with multiple adjustments, the SIHOO Ergonomic Office Chair may be worth considering. This model offers several features that make it very competitive in the price range.
This chair comes with multiple ways to adjust it to ensure overall comfort and the correct posture whether you are working from home or the office. You can sit on it for long hours without getting tired because of its high backrest, armrests, and padded seat that allows you to sit in various seat positions.
It is designed with a W-shaped padded seat to help you sit centrally and maintain the correct posture. There is also a waterfront fall at the edge of the seat to ensure that minimum pressure is applied on your legs, especially when you sit for extended hours.
This adjustable chair will fit anybody and height with its pneumatic gas lift seat height adjustment and 360-degree swivel function. Better yet, it can tilt 125°, which is handy when you need to take a break, lie down and rest.
You can control the tilt tension using the knob at the end of the seat rail. And, it's available in several different colors, so you can pick one that fits with your décor.
Pros:
Supportive and comfortable: This chair can be adjusted in 5 different ways to keep comfortable and proper posture.
Numerous adjustment options: The chair is designed with multiple adjustments, and users can customize it to meet their needs. Seat height adjustment and swivel function provide efficiency.
Solid and durable– This chair can accommodate people of different weights without getting damaged.
Beautiful base: The metal base looks good.
Easy to assemble: Not complicated for a first time user
Easy maneuverability– The wheels of this chair roll effortlessly on hard floors.
Cons:
Failing reclining lock system: Sometimes, the lock does not work smoothly. However, shipping might be an issue, which does not always occur.
Low head rest:-For taller persons, they will need a higher headrest to be comfortable, but lowering your legs slightly will work.
Pops out of the lock position: This happens when the seat is reclined, usually if the screws are not tightly fixed. Therefore, ensure you fix them well before use.
Features:
Dimension: 26″D x 23.6″W x 42″H
Weight: 136 Kgs
Maximum weight capacity: 330lbs
An adjustable lumbar support mechanism
Rollerblade caster wheels
Highly adjustable
Breathable mesh
A completely adjustable back support
High-quality PU leather
Pneumatic gas lift
Built-In Headrest Pillow
Five levers for arm movement
Tilt lock and tilt tension control
Adjustable armrests and seat height
Lumbar support cushions
The Duramont Ergonomic Mesh Office Chair features an innovative design that relieves your back and neck when using this chair. It stands out because of its adjustable lumbar support that gives you control over the support that will align well with your spine.
The pneumatic gas lift allows for smooth height adjustment. Another helpful feature is the locking mechanism that locks your preferred height in place until you move it again.
The Duramont Chair is ergonomically designed for comfort and long-time use. It's well built with a powder-coated steel frame, heavy-duty nylon base, and reclining backrest. The chair also features tilt tension control, padded armrests, adjustable lumbar support, and a 360-degree swiveling seat.
This is a commercial-grade office chair that will withstand the rigors of every day and provide long-term comfort. This stylish chair has an elegantly contoured back and a waterfall seat edge that will prevent your legs from falling, thus minimizing the pressure. The chair comes in a wide variety of colors, and it's pretty easy to assemble.
Pros
Comfortable: You can sit for extended hours without feeling any back pain
Easy to adjust: You can change the chair's height with a simple press of a button.
Quiet wheels: The wheels are made of rubber, so they're quiet when you roll around your office. They are also easy to move on any floor.
Sturdy design: High strength cast aluminum base and metal construction is assuring for tall and big guys.
Easy to assemble: Has easy-to-follow instructions that make assembling easy within 30 minutes.
Controlled support: Lumbar adjustment knob can be adjusted according to individual liking.
Cons:
No seat-depth control feature. At the lowest setting, the height of this chair may not be ideal for short people. However, the gas lift can solve some of the height adjustments issues.
Unstable armrests: Placing too much weight on the armrests can dismantle them. Also, unlike the Oline ErgoPro Ergonomic Office Chair with a 4D armrest adjustable range, this chair has only 2D adjustable. This means that you cannot change the pivot angle.
Wheels don't glide easily on carpets-To solve this issue, you may need a protective mat.
Low quality– Some users report that the chair started to fall apart after several uses. However, this may not be a significant issue if you stick to the maximum weight capacity of 330lbs.
Features:
Dimensions: 27.55" D x 26.77" W x 43.3" H
Weight: 18.51 kgs
Weight Capacity: 240 lbs.
Hydraulic gas lift: Class-4
Five levels Lumbar Support
TiltRock base movement
Padded Arms
Back Angle Adjustment
PU-Leather Fabric
Flip Adjust Armrests
Easy to assemble
Heavy Duty Nylon caster Wheels
Solid 5-point base
Hydraulic gas lift
Compatible Flooring
NEUHAUS +Posture Ergonomic PU Leather Office Chair is ideal for anyone after health and comfort. It is uniquely designed to help you maintain a healthy posture while working on the computer. The unique anti-fatigue technique provides good blood circulation, preventing stress, body pains, and muscle stiffness.
This chair is made of premium PU leather and features an adjustable seat height, 360° swivel, tilt tension control, and a hydraulic gas lift seat height adjustment. NEUHAUS +Posture Ergonomic PU Leather Office Chair has solid steel base construction with five legs and a built-in footrest.
The durable upholstered back provides extra support for your spine, and the headrest helps reduce neck strain.
The hydraulic gas lift seat height adjustment allows you to easily adjust the chair height by pressing a lever under the seat. Furthermore, the 360° swivel helps you turn in any direction smoothly without getting up from your desk. When you are ready for a break, it is easy to push away from your desk with the nylon glide wheels.
The NEUHAUS +Posture Ergonomic PU Leather Office Chair is equipped with plastic floor glides that protect your hardwood or carpeted floors from scratches.
Pros:
Flip adjust armrests: You can use the chair with arms for the comfort needed or without arms to save space.
Easy to assemble: you can use less than 15 minutes to build this chair.
High-quality construction– This chair is crafted from high-quality material that gives it a stylish yet durable look.
Wide color range– The chair comes in various colors to choose from, depending on your style and personality.
Strong nylon base-The base is attractive and also strong. It is reinforced with ribs and gussets for durability.
Curved padded armrests– This gives extra comfort.
Cons
The seat is too shallow: When one sits, they may feel like they are falling forward off the chair. However, this can be solved by lifting to adjust the height appropriately.
Overall not durable: The plastic elements of the chair might not last long but with good maintenance. Nevertheless, the seat fabric is good-quality.
Difficult to assemble– While some people found the installation easy, others had difficulty putting the chair together. It helps to have a partner to help you out. Alternatively, you may want to consider the Steelcase Series 1 Work Chair, which comes preassembled. 
Features:
Dimensions: 26″ D X 26″ D x 53″ H
Weight:
Weight capacity: Up to 275lbs
Tilting action: 90-120-135 degrees
4D adjustable armrests
Built With premium materials
Adjustable headrest
Breathable support
Strong wheelbase
Blade wheels
Premium gas lift
Breathable mesh
Reclining backrest
Dynamic lumbar support
The Oline ErgoPro Ergonomic Office Chair can give you a comfortable experience if you sit for long hours in the office. It is an adjustable chair designed to offer proper back and body support to prevent posture issues.
This chair is made of solid and durable materials, so you can use it for years without worrying about damage. Since the chair also has a headrest, you won't have to strain your neck when you need to read something important.
One of the best things about this chair is how easy it is to assemble, and you won't need to spend the whole afternoon putting it together before you can start using it.
This chair has a body-contouring design that will conform to the user's body. It also has a lot of padding, making sitting in it for long periods more comfortable. The seat height is adjustable, allowing you to change the chair's height to find the most comfortable position.
The seat cushion is contoured for maximum comfort and durable support. The breathable mesh fabric makes it easy to stay cool even if you're wearing clothing that isn't very breathable.
Pros:
Comfortable: Does not hurt your back even for extended periods of use.
Easy to assemble: It takes a few minutes to have everything together because of easy-to-understand instructions.
Great wheels: Wheels can move quickly on any floor.
Incredible hydraulic lift: The lift can stand heavyweight without getting damaged.
High quality: Made of strong, durable, and high-quality material.
One size fits all: This can be used by short or tall people since it accommodates all body sizes.
Attractive: Comes is a sleek design that will add beauty to your office.
Adjustable armrests: They are soft and flexible depending on the body size
Efficient pullback feature: This feature helps in relaxation after a work session.
Cons:
Lacks diverse adjustments: The chair doesn't have options for different work environments, such as the lounge. Nevertheless, it can be comfortably used for an office setup.
Features:
Dimensions: 21″D x 23.5″W x 36.5″H
Weight: 13.15kgs
Weight Capacity: 400lbs
Seat height from floor: 16.5″ -21.5″
Form factor: Upholstered
Polyester back mesh
Fully adjustable armrests
Adaptive bolstering  
Adjustable back tension
360-degree rotating highly adjustable arms
Adjustable lumbar      
Adjustable seat depth  
Pneumatic gas lift
Flexible seat edges
This chair was built with the user in mind and is designed to provide great comfort, stability, and a healthy posture. The Series 1 work chair has a 5-star base that is self-adjusting, allowing you to move their chair forward or backward quickly. 
This chair has a mesh back that is designed to give support while being breathable at the same time. The mesh back also helps to circulate air around your back while sitting at your desk.
With its contoured seat pan and waterfall front edge on the seat cushion, the Steelcase Series 1 Work Chair keeps you firmly planted in place when working for extended hours.
This model comes with casters to provide you with easy mobility around your office or workspace when you need it. Furthermore, it offers non-stick glides to prevent floor damage when you don't need them.
Pros:
Comfortable: You can sit for more extended periods without straining the back, the hands, or the neck.
Lightweight profile: It is easy to move from one place to another because of its lightweight design.
Adjustable lumbar support: The lumbar support offers additional back support for more comfort.
4D Adjustable Arms: These arms provide the flexibility of using the arm height desired and also support your shoulders and neck.
Sturdy: The materials used to make the chair are durable and support a weight capacity of up to 400 pounds.
Preassembled: You don't have to spend a lot of time assembling it because it comes assembled.
Cons:
Limited recline position: Fairly limited recline position and may not provide the exact amount of recline you're looking for. However, the three settings provided by the chair can still be a good deal, or you can consider the Ticova Ergonomic Office Chair that includes numerous recline positions.
Limited seat surface: While this seat can accommodate 400 pounds, it may not be ideal for big people because of the seat surface. However, those can still accommodate big ones whose hips are moderate.
Issues with armrest range of motion– The armrest can be an issue for a larger person. However, you can include armrest pads to solve this issue.
Features:
Dimensions: 27″D x 9.8″W x 20.9″H
Weight: 43.9 pounds
Weight capacity: 280 lbs.
130° tilting angle
Rocking function
Ergonomic backrest and seat
3D armrest with PU paddings
Thick density foam
Adjustable lumbar support
PA nylon frame
Quality breathable mesh
Quiet PU casters
Gas lift
The Ticova Chair is specially designed to provide back and lumbar support. Thus, it is worth considering improving your posture and preventing back problems associated with sitting for long hours. The chair can be adjusted to fit your height and changed into different positions.
This office chair comes with a headrest to support your neck and allow you to lean back with ease. You will also find it very easy to move it forward or backward and in all the other directions. The most important thing about this chair is that you can adjust it to suit your body type, unlike other chairs that only provide limited adjustments.
Pros:
Sturdy: The chair is made of high-quality material to withstand everyday wear and accommodate a big person.
Great comfort and Support: It is easy to maintain a good posture for hours with this chair, thanks to the lumbar support.
Sound quality: The chair looks durable and attractive.
Easy to assemble: It takes 30 minutes to build the chair by following the instructions written in the manual.
Decent packaging: The modest packaging protects the seat parts from any impairment.
Several recline positions increase comfort and flexibility because you can adjust them to your preferred position.
Firm seat cushion: Great lumbar mechanism supports the back, while the seat cushion makes sitting for extended periods comfortable.
Concave-shaped armrests: This shape fits the arm properly because they will not fall off.
Three inches of high-density foam provides a large surface area to accommodate the body, especially the hips and thighs.
Cons: 
Not completely supportive: The lumbar part is not well padded. However, it can be corrected through further customization to make the seat more comfortable.
Armrest: The armrest is too high for short people, but they can sit on a pillow to elevate the position.
Frequently Asked Question 
What is the best office chair under 400?
The best office chair under $400 will provide comfort and support for years. If you're on a budget but still want comfort and quality, consider buying the Oline ErgoPro Ergonomic Office Chair because it will give you comfort and flexibility. It can be adjusted according to preference, while its lumbar support system provides maximum luxury.
What makes an office chair ergonomic?
Good ergonomic chairs are made for comfort and support, whether you're sitting for two hours or eight. If you're looking for an ergonomic office chair, the best place to start is with your budget, your body type, and the type of work you do. It should serve all these purposes.
When do you need to upgrade your office chair?
When your chair cushioning loses its form or no longer provides adequate lumbar support to keep your back aligned, you should consider upgrading it. If you are uncomfortable, even with just one hour of sitting on your chair, it is time to upgrade to a more comfortable one that won't strain your back.
What is the most durable material for an office chair?
The highest quality and durable material for office chairs are leather. This material is not only good-looking, but it also has impressive functionality. Leather can prevent bacteria growth, and it also features a smooth texture that can make sitting down on it a very relaxing experience for a long time.
Which is the best office chair for your back?
The most important things are the backrest and lumbar support when choosing office chairs. A good backrest will support your spine and keep your shoulders straight, preventing you from hunching over your desk. Lumbar support will prevent any strain on your lower back and support your lower back muscles.
What is lumbar support?
Lumbar support is a type of cushioning device designed to be placed between the lower back and the chair. Lumbar supports are used to relieve back pain or discomfort, especially after prolonged periods of sitting. Usually made from firm foam or gel-based material, lumbar support rests against the lower back between the shoulder blades.
Can office chairs improve your posture?
Yes, they can. Ergonomic office chairs are specifically designed to help you maintain proper posture and reduce health risks such as lower back pain. Not only will an ergonomic chair support your frame, but it will also offer lumbar support that is essential for maintaining a healthy spine.
Should an office chair have a headrest?
Yes, your office chair should have a headrest. A headrest provides the extra support needed to keep your head from falling forward. The best office chairs for neck pain will have a headrest to help you maintain proper alignment of your spine and neck, which is essential for preventing or treating back pain.
What is the best office chair for sitting long hours?
If you're sitting for a couple of hours every day, you might want to look at an ergonomic office chair like the SIHOO Ergonomic Office Chair. This office chair can be adjusted in 5 different ways so you can find a perfect position, fit, and comfortable for your body. The seat also comes with padding to help alleviate pressure points and make long workdays more enjoyable.
What makes a good office chair?
A good office chair fits the person who will sit in it. It should be comfortable and make working for long hours bearable. A good chair stays put when you lean back to think about your next task. It should be adjustable, so you can make it just right for your height, your posture, and for what you're doing.
Conclusion
In the end, finding the perfect office chair is a matter of personal preference. The most important thing to remember is that you will be using a chair daily. Choose one that not only looks and feels significant to you but one that supports your back and body. With this list, we hope you have a good idea of what to look for in an office chair and some great ideas for office chairs for you.