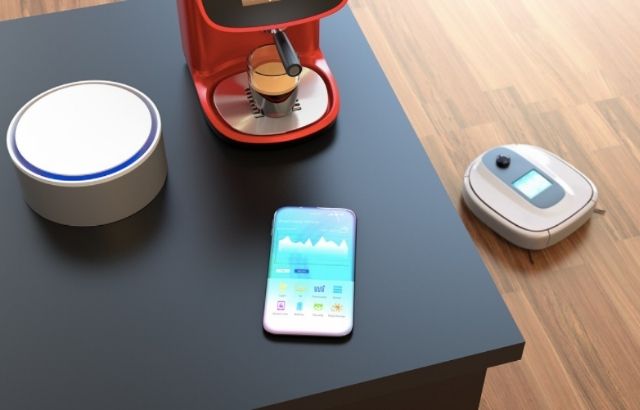 Best Smart Home Platform | 3 Most Popular Smart Home Platform
Disclaimer
Articles, products, and services offered on this site are for informational purposes only. We recommend using caution and seeking professional advice. This site provides general information. We are part of the Amazon Services LLC Associates Program, an affiliate advertising program. Amazon.com is compensated for sales resulting from links on our website.
Please review our disclaimer before taking action based on anything you read or see.
Well! Installing your own smart home is an easy task, but opting for an innovative home system with unique devices and getting them linked together is an important decision regarding serious thought. Before making a plan for purchases, you should think about making all the smart home devices interconnected. As most people nowadays have awareness about the smart home scene, you have several options to pick from 2021. Google Home, Amazon Alexa, and Apple are the best options with their smart speakers; ecosystems not only are easy to control but make your best smart home platform.
Best Smart Home Platform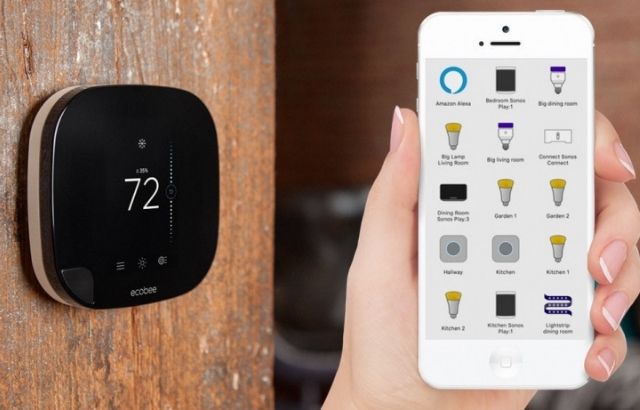 Hardware Based Ecosystem
The most famous and efficient type of hub for the best smart home ecosystem is a physical hardware unit. They act as a dominant communicator that connects all the devices into a single, smart home unit. You can easily control different parts of smart home devices by a single application, as each hardware unit has its own that allows the operation to go through. The smart home platform also connects to the internet so that you can easily monitor the functions of smart home products and devices when you are even away.
So if you are serious about making a smart home, then the hardware hub is the best option to choose. Some well-reputed hardware hubs include Amazon Echos, Samsung smart Things, Insteon, and Wink. 
Learn More: How To Connect Google Home To Samsung Smart TV Without Chromecast
Software Based Platforms
One major problem with having various smart devices without connecting them under one platform is that you have to operate multiple apps. One app will work with smart lights, the second will use a smart home thermostat, and the third will manage light bulbs, and the fourth will operate the app that plays music. The smart home system will fix this by monitoring all these controls through a single app interface.
The installation process for software hubs is straightforward. You can install the app on your mobile phone and then fix it to other mobile apps that control these devices. If you connect the preferred devices to the significant software hub, it is the easiest option to start with the smart home system. Moreover, if you find some other options for connectivity, you can upgrade your software hub also. We recommend using software hubs for home automation because they are easy and free to use and need little assurance.
Learn More: Raspberry Pi Smart Home Hub
The disadvantage of this smart home hub is that they are not flexible compared to the other software hubs, and these systems make you limited to use some specific devices. 
Hybrid Systems
Hybrid platforms are the unique mixture of hardware and software systems that includes Apple home kit, Google home, and the original Amazon Alexa systems. All these smart home platforms are software hubs, but people think that they are hardware hubs. The hybrid systems are cheaper to choose to get started, and they offer voice control and voice assistants to your system. 
However, we can't give these systems a name of software hubs because they cannot connect themselves to devices by internal radio. Amazon Echo, Echo dot, and Google Home are examples of voice assistants, but Home and Echo also offer music speakers. 
Apple Home kit is a bit different software that allows software components to be controlled by Apple devices and the Home app; it is a software platform. Apple offers privacy and security to too much extent to check all the components for standards of encrypted communications. 
Unluckily, the Home app can only work when you are in your home since these devices cannot work without internet access. An Apple TV or a home Pod is an example of hardware devices that permit your innovative home components to connect without the internet connection without the communication on the mobile phone.
Features of the Smart Home Platform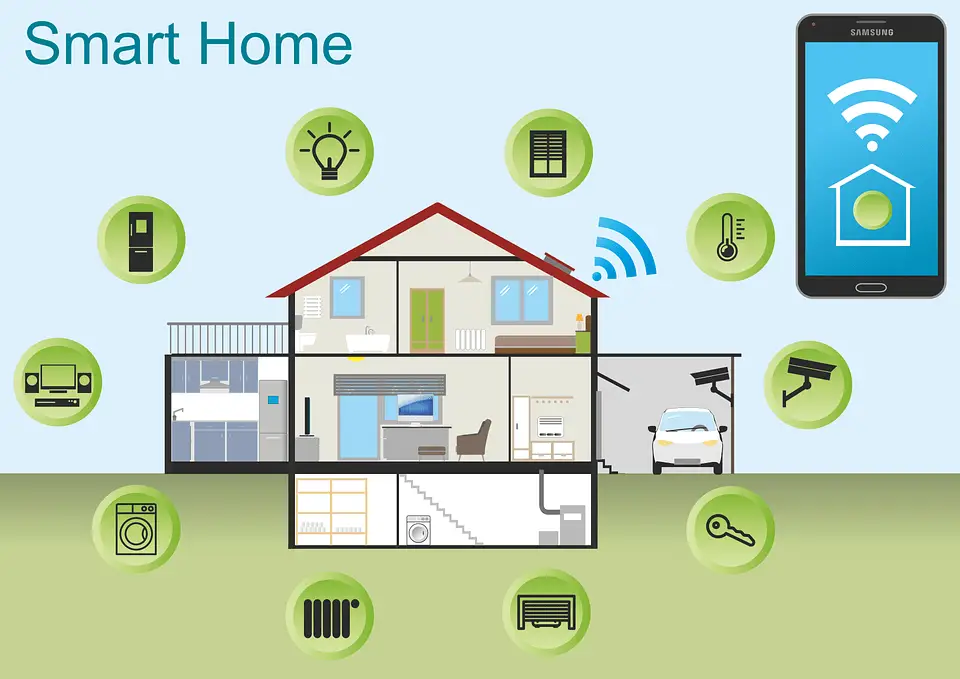 There are several options of devices that you should consider while choosing the best innovative home platforms. We will cover all the features of the best innovative home platforms in detail for your convenience and attention.
Ease of operation
The user can use the software that should be easy to operate and pleasant in appearance. The big brands offer such devices that you can work with them very quickly. However, these systems get complications as you add more widgets to the system.
We suggest that you should check the multiple apps before you purchase your system. You will not get the full benefits and experience until you modify the system, as some of the designs are free to download. Therefore you should check for the applications from the internet.
We believe that you can easily control the devices without the application and using apps. You can control light bulbs using apps, so there is no need for switches and regulators on the walls. 
Company stability
We don't recommend you start with brand new setups for your home automation systems. The manufacturer should be trustable enough so that you can get software updates and servers without any hesitation. We only suggest the manufacturers who have an excellent reputation in this field. Therefore, company stability is an essential factor that a good company offers by itself.
Read More: How Much Does A Smart Home Cost
Expansion
The most crucial thing in opting for an innovative home platform is that how much advancement in the system you want or need. You should have connectivity with Zigbee or Z-Wave systems, but you should choose the simple techniques that offer smart home devices if you don't know anything about these systems. 
Some systems have a wide variety of different devices that offers flexibility in them. However, the system gets more complications with more connectivity options. Closed systems do not provide a variety of options, but they are easy to run. 
If you want to have more devices in your smart home system, the size of your home should also be significant. Therefore, the size of the house plays an essential role in this concern. If you want to add multiple Wi-Fi hubs to your systems, you should also have a range of extenders in your system. 
Compatible addition of devices
A few years ago the most of the home automation systems were out of date, as they have yet to add more devices in them for the connection to your platforms. All the designs are rapidly changing, as companies are adding more widgets to their systems. We suggest all those systems with a wide range of devices that are helpful to you in building your innovative home platform. At least you should have security cameras, Video doorbells, voice commands, smart locks, sensors, Wi-Fi thermostats in your smart home hubs. 
Voice Control
Voice control is a new unique, and valuable feature that electronic devices offer them. Apple Siri, Amazon Alexa, and google home are the platforms in this respect that can make your life easy and convenient. 
Multi-Users support
The excellent news about a smart home is that anyone in your home can control the smart home devices in the system, but the user itself must restrict some devices. For example, you will not allow your kids to change your room temperature and increase your utility bills of electricity. Multi-user support offers your family members to check the devices by their phone. Unless you live alone, you want the other family members also to control the system.
Security
Your smart home platforms should have an internet connection all the time, so there should be no difficulty in getting the feedback and control options while you are out of the station. Also, the devices are interconnected and can communicate with one another through the manufacturer's servers as a tool between the device and your phone. Of course, this can create hateful attacks. 
Luckily, smart home systems offer a high level of security concerns, thus cause difficulty for hackers. However, these smart home platforms still have an element of risk and as well as danger, and you should be careful about monitoring your systems.
Therefore, we suggest that you opt for those platforms run by reputed companies. Who can take care of your security and give personal information with much more care and attention?
Best Smart Home Platform: FAQs
What is the best smart home platform?
The best innovative home platforms for 2021 are:
What are smart home devices worth it?
The smart home devices you should buy for must are
home security cameras,
smart home thermostat,
smart home locks
video doorbells.
What are the best smart home automation devices?
The best home automation devices are the best smart speakers, Nest learning thermostat, ring video doorbell.
Conclusion
So, while choosing the best smart home platform for your home according to your need and budget, you should ask yourself what you want from that system and what you want to control. After that, the primary key for determining the efficiency of any smart home platform is how you will connect the devices used in that platform.