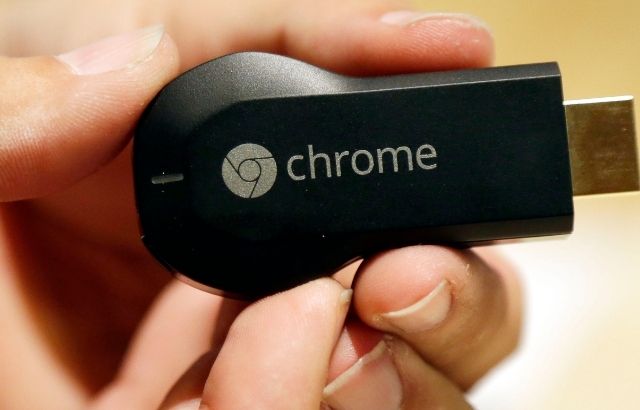 Does Chromecast Work With Any TV | Chromecast, Price, Pros & Cons
Disclaimer
Articles, products, and services offered on this site are for informational purposes only. We recommend using caution and seeking professional advice. This site provides general information. We are part of the Amazon Services LLC Associates Program, an affiliate advertising program. Amazon.com is compensated for sales resulting from links on our website.
Please review our disclaimer before taking action based on anything you read or see.
Although the Chromecast price is usually as low as $35, Google's Chromecast is one of the most efficient multimedia devices on the market. However, today many people wonder does chromecast work with any TV? The simple answer is Chromecast and Chromecast Ultra require a TV with an HDMI port, a Wi-Fi network, and a compatible (Android/iOS) device to work. Mobile phone users will need the right app on their devices before they can use these streaming media players as well.
In addition for Chromecast to show any material you are projecting from another source, like YouTube or Netflix, it has to be connected to your television through an HDMI cable. It also needs to be linked to WiFi so that applications like Facebook can operate fully. Depending on the sort of smartphone you possess, you must have whether Android or iOS loaded, so please be sure not to buy one if yours doesn't match up since it won't function without this compatibility.
\\\\
In this guide, we show you what Chromecast is, how to set it up and what you can do with it.
What is Chromecast?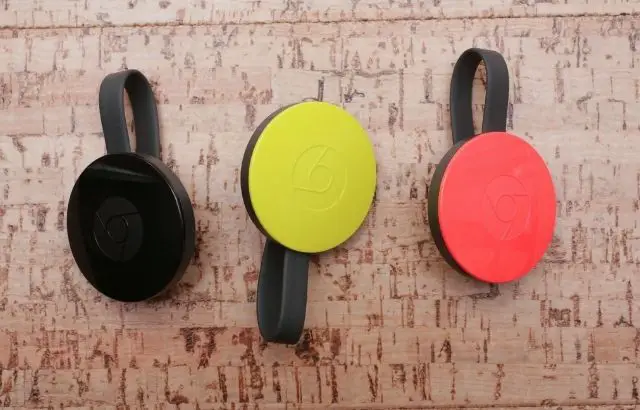 Chromecast is a line of multimedia devices manufactured by Google. Google launched the first generation Chromecast in 2013 as a small dongle connected to the back of a TV screen with its USB cable.
The reason was that a few years ago, intelligent TVs didn't exist. Most TVs could not connect to the Internet or stream content through apps like Netflix or YouTube. The idea behind Chromecast was that it made a "dumb" TV screen or PC monitor smart.
By bridging the gap between intelligent TVs and regular TVs, by connecting the Chromecast to the back of a TV, the TV gained the ability to do streams live content, videos, and movies through apps.
Unfortunately, multimedia devices have come a long way since the Chromecast. Although many consider it not the best option for streaming, it is one of the best.
However, it has other features, such as the ability to mirror on one screen almost everything that replays in a Google Chrome web browser.
For example, if you were viewing images in Dropbox on your laptop, you could press a button to "stream" that screen and watch it on your TV, making it popular for consumers to use at home to display content on their screen.
Chromecast Specification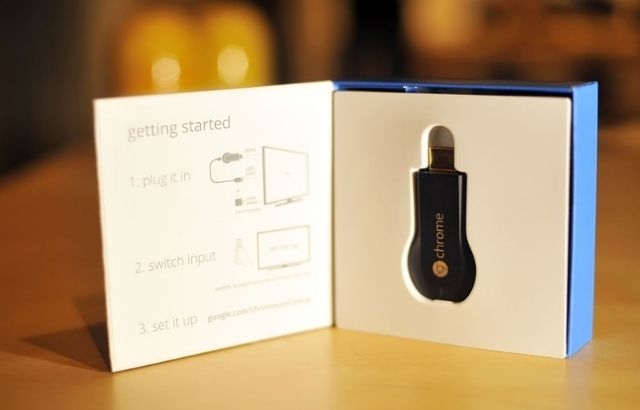 The first generation Chromecast was followed in 2015 by a second-generation Chromecast and the Chromecast Audio (2015) and Chromecast Ultra (2016).
The main difference is that Chromecast Audio is specifically for audio streaming apps like Spotify or Sonos.
Next, the Chromecast Ultra version is an evolved take on the second-generation models. However, it features improved hardware that supports broadcasting content at 4K resolution, hence the name "ultra" for "ultra-HD" viewing.
Chromecast Uses
Watch Netflix on a non-smart TV.
Listen to music through an app such as Spotify
Share your desktop with a TV screen
Stream apps such as BBC iPlayer, YouTube, and Facebook
Benefits of Chromecast
Some of the key benefits of Google Chromecast over similar media devices include:
Super simple to set up
Besides the power supply, you don't need to plug anything in to get your Chromecast working. You will be ready to use your Wi-Fi connection at our home by just downloading the Google Cast application.
Read More: How To Connect Samsung Smart TV To Home Theater
Inexpensive
Chromecast is probably the cheapest media device on the market right now.
The device remains "always-on"
Thanks to this, it is ready to go in one instance and uses very little power when not in use.
Guest mode: If you have clients or friends who want to send content to your display, they can do so using the device's guest mode.
Drawbacks of Chromecast
The Chromecast is not as powerful as other similar Price media devices, which mean you, may get more for your money when it comes to business use in an office or for digital signage.
Chromecast doesn't have its display interface, so you must have your TV, plus a PC or mobile device on hand to control it.
Not very powerful for gaming.
No central playback controls.
How does Chromecast Work?
Use the HDMI cable from your Chromecast to connect it to the back of your TV.
Then, attach the USB to your TV as well or to a power source.
Ensure that Chromecast and the PC or smartphone you use set it up correctly and are connected to the same Wi-Fi network.
How to Use Chromecast on Non-Smart TV
Set up your Chromecast
This guide follows to configure your Chromecast, based on whether you use a smartphone or a computer to pair your devices.
Note: then your Chromecast has must reside on the same Wi-Fi-enabled network as the device you are using to control it.
Download the Google Home app
With your smartphones, you will need to download the Google Home app. You can do this from the Google Play Store or Apple App Store.
If you are using an Android device, this may already be installed.
If you are using Chromecast with a computer (instead of a mobile device), you do not need the Home app.
Instead, make sure you have Google Chrome installed. Go to Google Chromecast in your Chrome browser and follow the on-screen instructions.
How to Use Chromecast on my Smart TV?
At this point, you are probably wondering does Chromecast work on a smart TV.
The obvious answer is yes, as Smart TV nowadays has Chromecast built-in, making the whole process easier. To use Chromecast on your Smart TV, follow the steps below:
Learn More: How To Wire A Power Point
Step 1: Connect your Chromecast device.
Connect Chromecast to your TV.
Insert the USB power cord into your Chromecast.
You plug the other end of the USB cable into the enclosed power adapter, which you can then plug into a power outlet.
Note: Use only the AC adapter provided.
Step 2: Download the Google Home app
From your mobile phone or tablet, please download the Google Home app.
Step 3: Set up Chromecast
Step 4: Start streaming content.
What can you do with a Chromecast?
Looking for more inspiration on things to do on your Chromecast once configured? 
Here are some ideas:
Upload it from your computer to the large screen.
If you want to show off a photo album to the family, Chrome cast's streaming feature is a great way to display your content on a larger screen.
Alternatively, this could come directly from the Chrome web browser on your computer by selecting "Stream."
Read More: How To Make A Rear Projector Screen
Streaming Apps
Chromecast gives you access to apps like Netflix, Spotify, HBO Now, Google Play Movies & TV, YouTube, and Google Play Movies.
Just note that Chromecast does not give you automatic access to content in apps like Netflix, so you will need to set up a Netflix account first.
Streaming Facebook Live
While Facebook Live is a beautiful way to stream streaming content in real-time, seeing it on the big screen can be even better. But watching it on the big screen can be even better.
As long as your TV and device are on the same Wi-Fi network, your Chromecast allows you to send a Facebook Live stream to a TV.
Giving presentations
It's straightforward to send a presentation from Google Slides, PowerPoint, or a PDF directly to the screen using the Cast button. 
Since the output is from a laptop or smart device, it is easy to control the slides.
What Channels are Available on Chromecast?
Popular worldwide content providers on Chromecast are BBC iPlayer, YouTube, Netflix, Google Play, and Google Play.
Other channels for the U.S. market include Pandora, Hulu Plus and HBO Go, PostTV from the Washington Post, Bull the TV network and more.
Frequently Asked Questions
Can I watch live TV on Chromecast?
Choose Chromecast for access to a wide selection of TV streaming apps. Paid channels, such as Netflix, however, require individual subscriptions.
Can you use Chromecast wirelessly?
To use the Chromecast, an HDMI-enabled TV (most TVs), a wireless connection, and a mobile device or computer will be required.
Connect the cell phone to the old TV without a cable.
The best way to connect a cell phone to an old TV wirelessly is with streaming devices like Google Chromecast.
This is an excellent solution, and the only prerequisites are to have a TV with an HDMI connection and a WIFI network to connect the Chromecast to the Internet.
You will only need to install the Google Home app from the corresponding store and then run the Cast compatible app on your smartphone.
Start streaming content to your old TV by pressing the Cast button on your mobile device.
Are there alternatives to Chromecast?
Yes, but it depends on how much you're willing to spend. At $30, a Roku Express will also allow you to stream content to your TV, although the device's design is not as good as the Chromecast in general.
An Apple TV costs $150 and works much like a Roku box, but you can also stream content (such as games) from your iPhone or iPad to your TV. You can also stream content through a PS4 or Xbox One, but these devices cost hundreds of dollars.
Can I Control Google Chromecast with my voice?
Yes. Previously, you needed to route your Chromecast commands through a Google Home device, but now you can give voice commands directly through the Google Assistant.
If you get the Chromecast with Google TV, your remote control has a Google Assistant button, making it easy to activate. Google has full Chromecast setup instructions, but the functionality is self-explanatory. Connect your Chromecast and your smartphones to the same network, and you can stream music and videos to your TV with just a few words.
Learn More: How To Setup LG Smart TV To Your Home Network
Will Chromecast work with any TV?
Yes, It connects to your TV through HDMI and supports all primary streaming services, including HBO, Netflix, Hulu, and YouTube. Chromecast can also pair with older intelligent TVs that are nearing the end of their useful life.
Can I connect Chromecast to an old TV?
Yes, you may stream whatever you want as long as you have the app installed on your phone and it is Chromecast compatible.
Can I cast to a non-smart TV?
A Chromecast is a Google device that connects to any non-smart TV for streaming content from major platforms like Disney+, Netflix, Hulu, and even YouTube.
What devices are compatible with Chromecast?
Chromecast began appearing on TVs with the Android TV operating system in 2017. So it now includes most Sony and Philips TVs from 2017, plus many from LG, Sharp, Toshiba, Polaroid, and Vizio.
Award-winning TVs, such as LG OLEDC9 and Sony KD-49XG9005, feature built-in Chromecast for easy streaming.
The Chromecast-compatible TV list today is pervasive, but these are some of the most recognized today.
Do I need Wi-Fi for Chromecast?
You can use Chromecast on devices without Wi-Fi to mirror the device's screen. Differently put a device to your Chromecast without using the Internet so that part is genuine.
Internet access is still required, though, for Chromecast offers guest mode.
Does Chromecast work with a non-smart TV?
Yes, you can use Chromecast with a non-smart TV as long as the TV has an HDMI input port. Chromecast goes into an HDMI, and you need a tablet, phone, or other to stream it to the TV.
How do I connect my Chromecast to my TV without HDMI?
Connecting a Chromecast to a TV without HDMI and a USB port is not impossible. If your TV does not have an HDMI port, then it certainly must have RF ports (the screwed cable) or RCA (the red, white, and yellow wires), or both.
Can I use Chromecast if my TV doesn't have a USB port?
Connecting a Chromecast to a TV without HDMI and a USB port is not impossible. 
You will also need power from the Chromecast, which can be done with a standard USB power adapter (also known as a "phone charger").
Is there a monthly fee for using Chromecast?
You don't have to pay any subscription fees to use a Chromecast, although you will still have to pay for services like Netflix and Hulu to access them.
Conclusion
Advances in recent years in new technologies have been without precedent. The once-impossible is now commonplace for many.
Chromecast has once again revolutionized the world, making it one of the most efficient options in recent years. One of the main advantages of this technology is that it can be used on virtually any TV with an HDMI port.