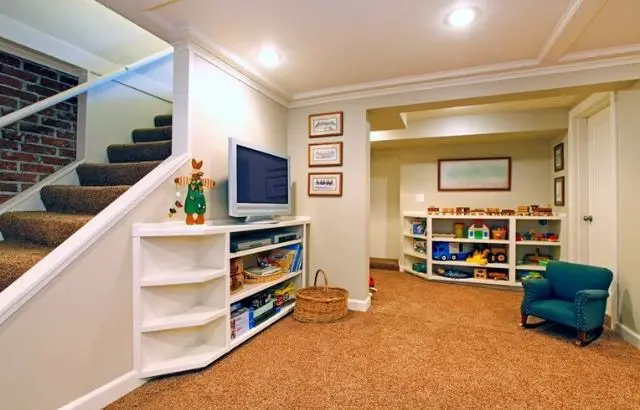 Drop Ceiling Cost vs. Drywall | Drop Ceiling Cost By Expert
Disclaimer
Articles, products, and services offered on this site are for informational purposes only. We recommend using caution and seeking professional advice. This site provides general information. We are part of the Amazon Services LLC Associates Program, an affiliate advertising program. Amazon.com is compensated for sales resulting from links on our website.
Please review our disclaimer before taking action based on anything you read or see.
When building or remodeling your home, you have to budget everything well planned—all of this, with the intention that your income will be enough to finish your project. We never like to pay extra for many reasons, and knowing the costs is a good start. Thus, we will focus on the cost of false ceilings versus drywall. The average drop ceiling cost ranges from $1/sf to $2/sf. Drop ceiling installations are easy and the labor cost should be less than a drywall ceiling. In this guide, I will tell you the drop ceiling cost vs. drywall. However, there are some things to keep in mind about drop ceiling costs, which we will detail below:
Read More: Water Damaged Ceiling Repair Cost
Drop Ceiling or Drywall
They are panels made of plaster, used in the construction of ceilings and interiors. It is an effective, convenient, and economical way to enhance structures and remodel any area. They are usually combined with the implementation of ceilings. A correct application of drywall; gives a sense of elegance and purity in the environment. Its use is not recommended for exteriors. Among its advantages we have:
They are economical, an option widely used today for their low cost of installation. It is a material that fits perfectly in the remodeling or construction of houses. The cost of the gypsum board ceiling is very accessible when remodeling or establishing a construction.
With immediate availability, they can be found in any hardware store or material sales market. Replacements and types are affordable, which are hard to find in short supply.
They are easy and fast; their installation is simple and practical. In one day, you can install a wall with an exceptional finish. It is proclaimed that its installation is five times faster than traditional finishes.
They adjust to any space; for its versatility to be cut, any ceiling space is left with a great finish.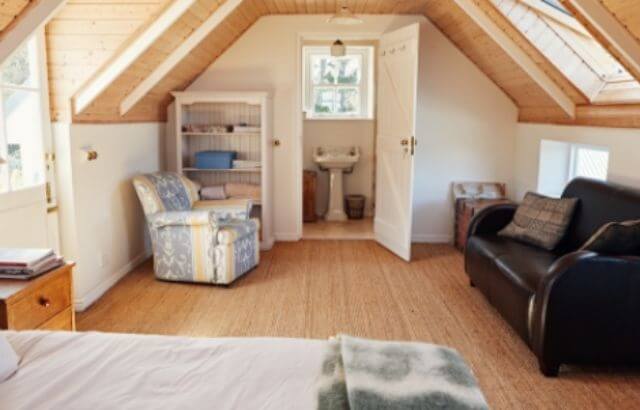 As every good thing has its bad, we will name the disadvantages:
Allergic to water, continuous contact causes serious damage to the finish, causing it to fall off and mildew. Nowadays, there are gypsum panels with fibreglass, which resist a little more the onslaught of water. There's no difference.
Their durability depends on use and care. They are not resistant to shocks and scratches. They are not recommended for high traffic areas.
So, they are not recyclable. If you like products that achieve this purpose, this is not the material for you. When the material is damaged, it is discarded. No matter its size or moisture.
Colour differentiates the types of drywall, which we will be able to name you:
Standard or classic, the traditional panels
Fireproof are those resistant to fire.
High traffic, they are resistant to shocks.
Acoustic, used to isolate sounds.
Anti-humidity, water-resistant, with fibreglass
False Ceiling
It is an aesthetic finish, which is made inside a building to beautify the established architecture. In the interior of the ceiling, you can see channels, downspouts, and pipes with the naked eye of the construction. With the application of a false ceiling, they will be covered, providing a touch of beauty and subtlety to the area. It has different types of materials and characteristics. They have acoustic and thermal insulation, essential in any home. They provide access for maintenance, wiring, and other coverings. We will show you the advantages of choosing false ceilings:
With the use of detachable ceilings, it successfully houses ducts by covering the wiring, channels, heating, and air conditioning ducts, among others, with simple access for carrying out their respective upkeep. The location below the central ceiling type offers the warmth and harmony that every house needs in terms of thermal and acoustic insulation.
Read More: How To Remove Ceiling Tile
It reduces the noise of the different ducts of the construction. Fire resistance, with the great capacity to resist high heat temperatures and are not flammable. It has a fire retardant function, spreading the flames slowly—valuable time; at the time of an emergency like this.
Resistant to humidity, these ceilings with anti-humidity material are widely used in the market. They are eliminating the humidity caused by condensation.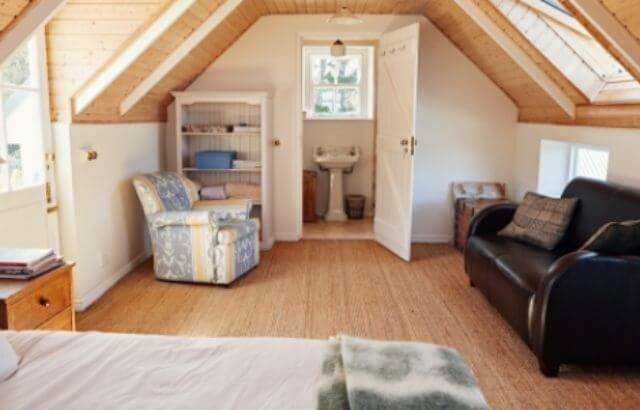 Different Types of False Ceilings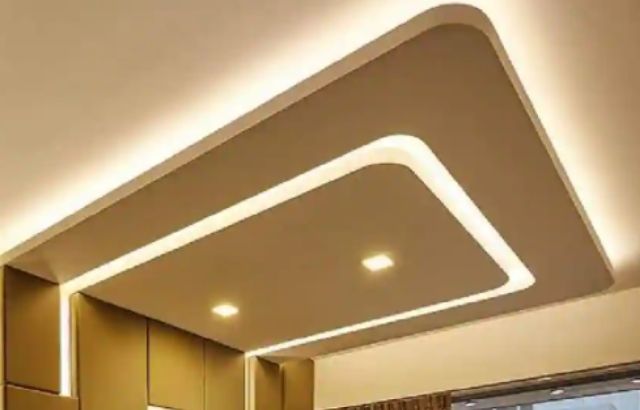 Removable, they allow access through them to all covered objects.
They are easy to maintain because only the damaged parts are replaced. One of the most popular is the false ceiling plasterboard ceiling, a false ceiling structure made of gypsum panels. They have an affordable price in the market and easy installation. They bring beauty to the area you choose to use, with various colours and designs.
Plasterboard or plasterboard; are sheets of plasterboard in the form of plates.
They are joined like a puzzle, forming the ceiling. They are very easy to assemble and provide a professional finish. At the same time, they combine and decorate any area. It is a strong material due to its plasterboard-plaster combination. They are accessible with economical prices very used nowadays.
Wooden; a classic; it provides warmth and, as a decorative element, is the best in the market.
It brings that contemporary and antique touch; of tree leaves falling at your feet, ideal for beautifying the home. They need regular maintenance, as they lose their shine over time. Its price varies depending on the type of wood used, we find from pine to cedar. The form used that gives the capacity to combine styles is the tongue and groove used in the basement ceiling.
Plaster ceiling or drop ceiling tiles are the combination of calcined plaster with water.
Material is very used at present; its diversity of styles and elegant touch that contributes—used without common in continuous ceilings, is a very popular variant. Aesthetically, they provide harmony and style without equality. They do not require much maintenance. They only need to be kept away from water and humidity. However, they are very resistant.
Slatted ceilings are rectangular slats made of wood, aluminium, or vinyl.
They are used in office environments; with very warm codes and modern designs. They bring that industrial harmony, which invites homeowners to continuous work.
Fiber ceilings, composed of different fibers, provide special qualities.
With a great capacity for acoustic insulation and fire retardant, they are very resistant, expensive compared to other types of false ceilings.
Drop Ceiling Cost vs. Drywall: FAQs
Is a false ceiling more expensive than drywall?
The answer is yes. In today's market, combined with labor, it is more expensive to install a false ceiling than to use drywall. However, you must take into account the type of construction and what is convenient. Everything will depend on how your house is structured. That means the passage of water pipes, heating, and air conditioning, ceiling height, type of ceiling, among others. These are factors to consider when choosing.
Read More: How To Install A Range Hood Vent Through The Ceiling
Take into account the height of the ceiling floor, with which you have to work. Working with plaster will give you a great finish, save time and money in execution. It would help if you considered how the water pipes are structured. The farther away, the better!
Is drywall or false ceiling better?
They are very viable choices that you should use based on the architecture of the place you want to remodel or build. Gypsum panels have the limitation that they must be far away from humidity and possible filtrations. Otherwise, they are the ideal drywall drop ceiling framing for any area. Their installation and maintenance prices are very accessible; the cost of replacing the false ceiling with gypsum panels is feasible.
They fulfill the decorative function to 100 %, giving that touch of elegance that is required to each square foot. At present, we find a variety of styles and models for all tastes. The false ceilings are ideal for established constructions with pipes placed in the air.
Because of their covering capacity and easy access, they are ideal for this type of structure. They should have an average floor-to-ceiling height of 2.5 meters. For its variety of types in materials and designs, the decorative options are countless. For all tastes, with the ability to make combinations, that only stops the imagination. They are very durable and resistant to weather changes. Compared to drywall ceiling cost, sometimes you have to invest to achieve the objectives.
Are suspended ceilings expensive?
If we focus on the function and benefits, it brings to already established structures. You can say that they are not expensive. It repowers structures that are made based on easy access to heating, air conditioning, electrical and other piping.
In this way, it provides easy access and, at the same time, the decorative and harmonic touches necessary in any house. Due to its variety of materials and designs, it can occupy any area of the home or even the entire ceiling even currently used in commercial and business offices.
Bottom Line
The combination of them can satisfy the tastes of all the people involved in the project. If we compare it with other materials, its installation is usually a little expensive, but no other can give you all its benefits. Its maintenance costs are minimal and long-lasting. Using the drop ceiling cost calculator can give you a concrete idea. Always have a clear idea about the cost to replace the drop ceiling with drywall.
At this point, we find all the relevant information to determine the cost of false ceiling versus drywall. I have discussed its benefits and disadvantages, giving room to choose; depend on the structure of the area, which option to choose. In your hands, make this decision is now possible. However, think about it well!