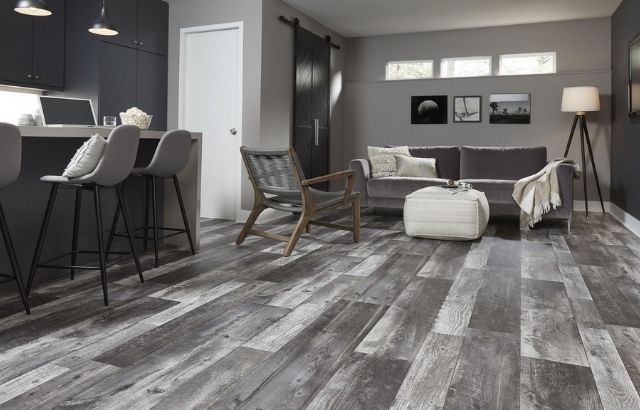 Flooring Trends | Top 9 Flooring Trends On 2021 Across USA
Disclaimer
Articles, products, and services offered on this site are for informational purposes only. We are part of the Amazon Services LLC Associates Program, an affiliate advertising program. Amazon.com is compensated for sales resulting from links on our website.
Please review our disclaimer before acting based on anything you read or see.
2021 flooring trends cover all issues about remodeling your charming home with the most elegant and innovative materials. There is a comprehensive variety of materials, so there is no need to get confused because you have several choices. Along with having unique and updated trends, you should opt for the right choice of materials available in the market. It is good to choose durable and high-quality surfaces, like wood tiles and lamination, because they are considered long-lasting. 
In the 2021 flooring trends, we will try to help you get information about the latest trends that add high-grade decoration to your homes and help make your dreams come true.
2021 Flooring Trends
Vinyl flooring
Vinyl flooring has become closer to stone and natural wood with the advancement in technology. Decorative patterns are getting fame and beauty with no extra work. Vinyl floors are easy to clean and involve less maintenance. SPC rigid core vinyl is 100% waterproof and more durable than WPC vinyl.
Top Vinyl floors
Vinyl sheets: These sheets are affordable and high-quality decorative patterns.
Wood-look vinyl planks: Wood-look vinyl planks are more natural with imprinted textures.
Waterproof vinyl flooring: The new waterproof vinyl waterproof floor is also known as rigid core vinyl, an SPC core. In the past many years, there is a large flow of waterproof vinyl with 100% WPC.
Stone look vinyl tiles: If you are fond of the natural look in your floors, marble limestone and travertine are great options.
Decorative vinyl flooring: Decorative vinyl floors include stained glass, geometric designs, and trellis getting more fame among people.
Laminate flooring
Lamination is a famous wood-like option for residential and commercial purposes. These sheets are easy to maintain, more attractive than any other material and durable, as it has the multilayer design available at the low price compared to hardwood flooring trends.
Top laminate floors
Waterproof laminate sheets: This year, waterproof flooring highly trends; it makes sense because people are so busy that they don't have time to maintain their floors. A wide variety in lamination like waterproof vinyl, waterproof laminate, waterproof engineered wood, and even waterproof carpet is also available. Standard laminate can bend and bubble with having too much moisture, but water-resistant does not. However, when you have DIY-friendly laminate floors, don't worry. It is 100% waterproof.
Wide plank laminate floors: The laminate floors with wider planks with lighter colours make your rooms more spacious.
Light wood-look laminate flooring: The lamination sheets in light colours, airy, blonde, and honey colors make your room feel larger and more spacious.
Engineered hardwood flooring: Engineered hardwood floors are an excellent substitute for solid hardwood floors. These floors consist of manufactured flooring materials like HDF, which gives the look of hardwood floors with a high level of durability.   
Waterproof engineered hardwood flooring: The synthetic base and natural wood veneer are essential components of engineered wood. Nowadays, manufacturers have created engineered hardwood with a 100% waterproof SPC core.
Light wood engineered hardwood flooring: The wood in light color and weight is getting more fame in most people, making their homes larger and brighter.
Carpet flooring
If you want your floors a classic look, wall-to-wall carpeting is a good option, as it provides a high level of durability and comfort to your home. There is a wide range of carpet flooring, from ceramic tiles to traditional broadloom and polyester to nylon. According to an industry report in 2019, carpet flooring has got popular over the past decades, up to 66.6% in the flooring trends. In fact, in the opinion of most homeowners are agreeing to sell 62% of snag carpets. 
Top waterproof carpets:
Carpet tiles and planks: Carpet tiles and planks are a great alternative to wall-to-wall carpet, which allows you to mix and match the colors patterns. Wide planks of waterproof mats are readily available in the market at affordable rates. Waterproof carpets have waterproof fiber coatings, which makes them 100% waterproof.
High-pile plush carpets: Nothing is a competitor of high pile plush carpets providing comfort and warmth, as most people like these flooring trends.  
According to the fast company, manufacturers are making the carpet flooring from the recycled materials with a portion of 3.5 billion pounds of carpets.
Area rugs: Nowadays, it is straightforward to add variation in colors and style with a decorative rug in your rooms.
Wood-look flooring
For ages, wood and wood-look floors are in trend and popular. But it is also a fact that solid wood floors are not practical for families, pets, and high moisture areas, such as kitchens, bathrooms, and basements. In the National Association of reality remodeling report, 78% of consumers installed new wood flooring in their homes after completing the project. In return, the new wood flooring has the highest percentage of recovered cost in the interior projects. 
Wood-look vinyl planks: Wood-look vinyl planks and luxury vinyl sheets give high classic wood visuals and textures.
Ceramic tiles and porcelain tiles floors: These floors are rugged, waterproof, and are perfect for the high demand for the craziest home. It is more durable than wood and any other material. 
Laminate flooring: Laminate flooring is an excellent alternative to solid hardwood flooring and is also budget-friendly.
Stone look flooring
Due to the ease in getting accessibility, the natural and stone look floors are increasingly gaining popularity. The reason is that the people can't afford marble floors straight away, as the raw materials are expensive in every way. 
Top stone look floors
Slate look flooring: If you want to get minimalist decoration in your home, slate look floors are the best clean, natural, and edgy. You can see slate looks in ceramic and vinyl tiles, just like marble floors. 
Limestone looks flooring: Having the limestone look flooring, you can entertain yourself by seeing natural beauty and color variations of stones and stains at affordable prices.
Concrete look flooring: Concrete floors are somehow different from natural stone looks, but it is worth mentioning. If you are fond of warehouse and industrial aesthetics, you will love concrete look flooring. 
Travertine-look flooring: Travertine look floors give a classic look to your homes. These floors have unique trends, designer shapes, and well-deserved refresh.
Marble look flooring
In addition to classic and contemporary floors, the marble floors are a great option to pull out all the hindrances for new and unique floors. If you like the floor that offers high-end luxury at an affordable price, marble look vinyl tile is best for you. With beautiful and elegant patterns, marble floors give a kind appearance indeed that no other type of flooring in the world looks closely like yours. 
Decorative flooring
Nowadays, most people find decorative floors with natural looks, some fun, and personality. Geometric patterns in tiles, carpets and vinyl flooring are getting in more trends. 
Gary flooring
Over the last decade, grey wood flooring has grown exponentially, particularly in stone look. Gray floors are increasing in use for kitchens and bathrooms especially. 
Blonde wood look flooring
In the past, lighter floors were considered outdated and inexpensive. Most homeowners hold the light; feel airy in their homes by seeing blonde look floors. With the blonde wooden looks, you will get endless decoration options. 
2021 Flooring Trends: FAQs
What floors are in style for 2021?
Natural, casual carpets, with all accessories natural and soft.
Wide plank luxury vinyl, as it is waterproof, kid-proof, and pet-proof, makes it a unique and great choice for every lifestyle.
Waterproof floors and lamination floors
What is the newest trend in flooring?
Smoked wood flooring, bleached wood flooring, weathered wood, concrete tiles, wooden floors with beautiful patterns, Vintage black and white, Reclaimed barn wood tiles, multi-colored and directional, graphic tiles are the newest trends in flooring.
What is the most popular trending tile look in 2021?
Bright white tiles are an excellent option for homes, and the marble look tile trend will be at the highest level in 2021, especially in kitchens, bathrooms, and commercial spaces. White tiles instantly make your room look bigger, mainly if you use tiles with large patterns.
What is the most popular flooring in new homes?
With so many styles, colors, materials, and patterns to opt from, it's no mystery why carpeting remains one of the most popular flooring trends for most homeowners. 
What is the most popular flooring in 2021?
Flooring with embossed in register, luxury vinyl planks, faux wood title, waterproof lamination, blonde wood flooring, artisan tile work, and patterned wood floors are popular floors in 2021.
Conclusion
As you can notice by reading the above article, 2021 flooring trends, a lot of work is done in the flooring industry. There are several and unique options that are likely to be adopted by most people according to their needs and spaces. Our focus on the flooring trends in 2021 is on conciseness and effortlessness because most people give importance to comfort in this busy time. Therefore, the flooring trends of 2021 provide a wide variety of low maintenance and waterproof options that are also practical and cost-saving.