Home Renovation Cost Calculator | Estimate Home Renovation
Disclaimer
Articles, products, and services offered on this site are for informational purposes only. We are part of the Amazon Services LLC Associates Program, an affiliate advertising program. Amazon.com is compensated for sales resulting from links on our website.
Please review our disclaimer before acting based on anything you read or see.
A home renovation may be big or modest based on the extent of the damages or repairs required on the property. A renovation might involve painting, cabinet refacing, setting up new lighting fixtures, or adding additional finishes and fittings. The home renovation cost calculator will be crucial. Thus, we have made this post to aid you.
Home renovations may also be done in a variety of ways. This includes personal tastes, increasing the house's worth to sell it more quickly, or doing simple repairs like leaky roofs and other minor plumbing issues. It is crucial to keep remodeling costs in mind while making home improvement plans. Projects vary. Some may cost more than others. So, please think about how to estimate expenditures as accurately as possible.
Home renovation is a complex task. Some people's basic and urgent demands in their financial planning do not involve saving for house improvement expenses. But who wouldn't want to have their home seem lovely once more? Saving money to create a remodeling fund takes a long time.
Come along as we highlight more on the home renovation cost calculator below.
What is a Home Renovation?
To renovate a home implies returning it to a better or earlier state. This has to do with renovating or replacing something to make it better. Renovations are done to houses that have either been neglected or have grown deteriorated.
Home Renovation Cost Calculator
How to Calculate a Home Renovation Cost
You can calculate a home renovation cost through the following steps: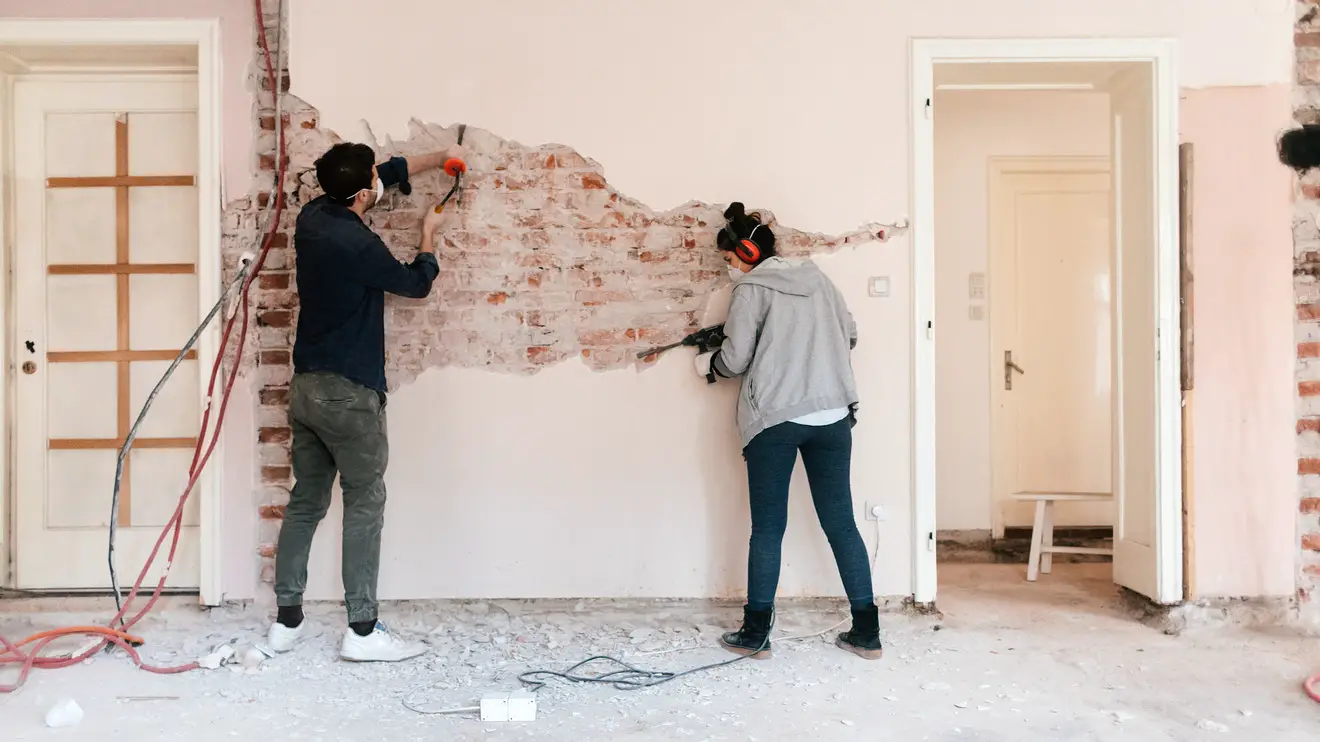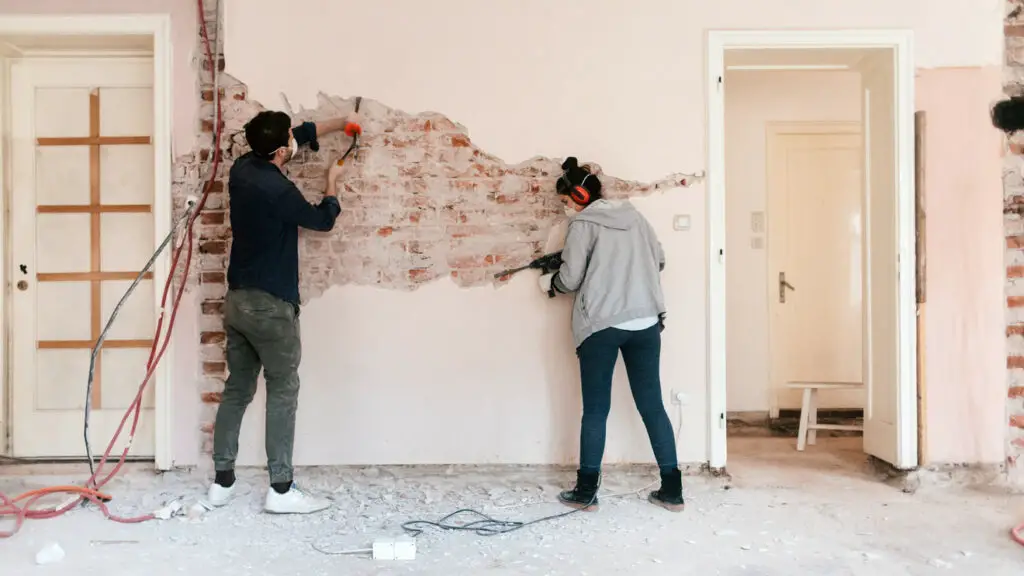 Identify Your Needs and Objectives
Your aims and demands should be taken into account when establishing a projected cost for your project. Make a note of the locations that need renovation and the kinds of modifications you wish to make.
You may want to paint walls, install new ceilings and tiles, rebuild your kitchen cabinets, or add a room to your house. You may want to designate a space in your house for entertaining visitors. Make sure you emerge unscathed from whatever it is. Set achievable objectives that won't need too much effort.
Calculate the cost to remodel.
Some variables will influence your home's renovation budget. This might include information on the space size that needs remodeling, the contractor, the materials utilized, and the project's duration. Based on the contractor and the position of your property, a smaller job will probably be less expensive than a bigger one.
Make sure the price is accurate, especially if you compare it to a job that one of your friends, colleagues, or family members completed in the past. Things are always changing. Thus, the price paid for a project in the past could not match the price now. To make wise judgments, do your research to figure out how much a makeover would cost.
Examine your spending
A remodeling budget is another important aspect when preparing for a home makeover. You cannot spend money that you do not have. Due to this, you must consider how much income you are willing to invest and how much value the makeover will bring to your home.
Make sure the remodeling cost is equivalent to your house's market worth. This is even more important if you want to sell your house shortly. You will most likely spend more on renovations if your property is more valued. The sort of makeover you choose will determine this completely.
Sort Your Renovation Needs by Priority
Prioritize the prices and take as many cost-cutting measures as possible once you've established your renovation demands and goals. This excellent plan will enable you to reduce expenses and make long-term savings.
You are not required to use less expensive materials, however. You may still put your goals first and buy high-quality, essential renovation supplies that will last for years and save money.
After beginning your project, refrain from adding more things to the list.
It requires a lot of discipline to reduce the price of your home improvement project since it could be difficult to get rid of certain things. If the job is completed well, concentrate on having the lowest feasible budget.
Request quotes from several contractors.
Only start a remodeling job if you find a less expensive contractor. It is essential to compare quotes from many contractors and pick one that meets your budget.
Ask for quotations from three to four construction companies, depending on the job you want. Once you've chosen a few contractors, please find out more about them by conducting interviews and due diligence.
Why You Need to Know the House Renovation Cost 
The next parts are crucial for you to comprehend. This will aid in your effective home improvement planning.
Recognize the objectives of your remodeling.
The aims of various conservation and maintenance will be prioritized accordingly. Some residents, particularly senior citizens who want to remain in their houses for an extended time, may emphasize the comfort and pleasure of their homes while making modifications. Since they're picking their livelihood, in these circumstances, the price and subsequent increase in property price won't make any difference to them.
To locate the most affordable option, get quotations from many contractors.
Consult with at least three providers and seek thorough bids for your home repair job before picking one.
According to your restoration idea, each provider will offer their pricing quote. To select the project manager for your job, you also need to weigh the credibility of each one alongside their flexibility and other criteria.
Before you begin the project, have a financial strategy in place.
The very worst thing you could do is start renovating your kitchenette and find yourself short of funds in the midst of it. Large restoration tasks ought to be begun once you know precisely how the accompanying charges will be handled.
The best route is to begin your project only if you've built all the funds necessary for a property makeover.
What to Consider while Calculating the Cost of Home Renovation
When estimating the cost of house renovations, some factors to take into account are as follows:
Size of the renovation
Remodeling a half bath will be less expensive than remodeling a full bath and less expensive than remodeling the whole home. Additionally, you'll need to budget additional money if you want to remove walls, change the layout, or add square footage.
Determining the precise scope of the project is the first step in determining the cost of home remodeling. More projects incorporating spaces like kitchens and master bathrooms will always need larger expenditures.
Dimensions of your room
For obvious reasons, smaller areas often result in lower refurbishment expenditures. The more space you have to deal with—individually and collectively—the higher your restoration budget will need. In general, depending on the size and where you reside, you'll need to budget anywhere from $10 to $60 per square foot.
The state of the building
The state of the house is very important. Older homes nearly always cost more to renovate. The same holds for houses with poor maintenance from prior owners or worn-out, obsolete equipment. A thorough assessment is necessary before you can assess the price of home renovations on any property to identify any conditional elements that will impact your bottom line.
Your residence
The expenses of house remodeling rise in direct proportion to local real estate values. Regional variations will greatly influence your remodeling budget, with high-priced neighborhoods often having 20% higher renovation prices than other areas.
Design and components
The use of the space is one of the main determinants of home remodeling prices. Fortunately, if necessary, it's also one of the simplest to modify. Your project's budget should include a broad estimate of the amount you'll have to spend on items like cabinets, flooring, and windows. If the cost exceeds what you want to invest, consider using other materials or a different design to save expenses.
Estimate Home Improvement Costs
Any homeowner undertaking a home building or restoration project knows how challenging it may be. It may greatly enhance your home's appearance and value, but it can also be frustrating.
The cost, time, supply, and many other factors that go into home improvements provide numerous difficulties and uncertainties. Try utilizing this simple guide to assist with all your estimate requirements to help you feel less stressed while taking on a home building or remodeling project.
Make use of real-time quoting tools.
The cost of labor and materials may sometimes fluctuate after you get an estimate from a business for a home improvement. You can wind up needing to pay more money for the same task as a result. Sadly, this puts a lot of homeowners in a difficult situation since they may have yet to budget for these additional costs.
Make sure a firm you are considering hiring utilizes construction estimating software that provides real-time quote software. By doing this, you can be confident that you are receiving the most current and correct price for supplies and labor. This is the only reliable method of guaranteeing that you are receiving an accurate price, given the dramatic increase in supply chain interruptions.
Obtain Various Quotes
Get multiple quotations from at least three providers to guarantee that your construction and remodeling prices are accurate and current. Nearly all construction firms will provide free quotations that you may contrast with those of other regional firms.
Keep Size and Condition in Mind
It would help if you considered your home's size and condition when attempting to estimate the price of a restoration or building project. Generally speaking, the cost of your remodeling will increase with the size of the room. This is because installing the additional materials will need more time and money.
Take into account all viable options.
Considering all available material possibilities is one of the greatest strategies to guarantee precise predictions and budget options. Even though many householders may focus on a certain style or design, you may often employ alternatives for less money. For instance, think about vinyl flooring instead of actual hardwood floors.
Renovation vs. Remodel: Which Is Cheaper 
This section has been highlighted in the table below.
| | |
| --- | --- |
| Renovation | Remodel   |
| It entails upgrades or restoration. | It modifies the design or arrangement. |
| More limited in scope   | It involves extensive projects.   |
| It involves revitalizing a location without making significant modifications. | It could alter how a place is used. |
| Typically, permits are not required. | Permits are often required. |
| Often, it is less expensive than remodeling. | It could be quite expensive. |
Remodel And Home Renovation Cost Factors
Some remodeling and home renovation cost factors include:
Project Scope
The scope and intricacy of your refurbishment will affect how much it will cost. Adding the main suite to your basement is often more costly than remodeling your family room or creating a walk-in closet in a spare bedroom.
Calendar
The cost of your makeover is also influenced by how long the job takes. While a larger or more sophisticated redesign can take months, a straightforward job might be completed in only a few weeks.
Material and Labor Costs
The cost of labor, a major component of renovations, varies considerably by area. Subcontractors are ready to labor for less money in less crowded places with lower living expenses.
The cost of your makeover is also influenced by the quality of the supplies you choose. Exotic hardwood flooring, for instance, will cost more than polyurethane or porcelain tiles that mimic wood.
The Worker You Select
If you've got a few remodeling quotes, you already know that costs may vary greatly from company to business. Keep in mind that knowledge costs more when picking a remodeler.
Although smaller businesses often charge less than solo contractors, some downsides may exist.
Renovations With the Highest Return on Investment (ROI) 
Some improvements that provide the best returns on investment (ROI)
Modest Bathroom Renovation: 102% on average in returns
Gardening: Provides average returns of 100%
Minimal Kitchen Renovation: Average Returns of 98.5%
Attic Bedroom Transformation: Average returns are 93.5%.
This can be seen in the infographics below.
House Value vs. Remodel Cost 
The House Value vs. Remodel Cost has been highlighted in the table below.
| | |
| --- | --- |
| House Value | Remodel Cost |
| Wood deck addition and house value remodeling | 80-85% |
| Replacement of siding | 75-83%   |
| Kitchen Renovations | 75-83%   |
| Replacement windows | 75-80%   |
| Two-Story Addition | 70-78%   |
| Garage Addition | 60–70%   |
Expert Opinion
Preparing your first home improvement project makes you feel both anxious and excited. Home improvements can change how you live and enhance your quality of life and comfort. However, carrying out these refurbishments can be expensive, time-consuming, and exhausting for homeowners due to the never-ending choices they must make. Thus, the home renovation cost calculator will aid you immensely.