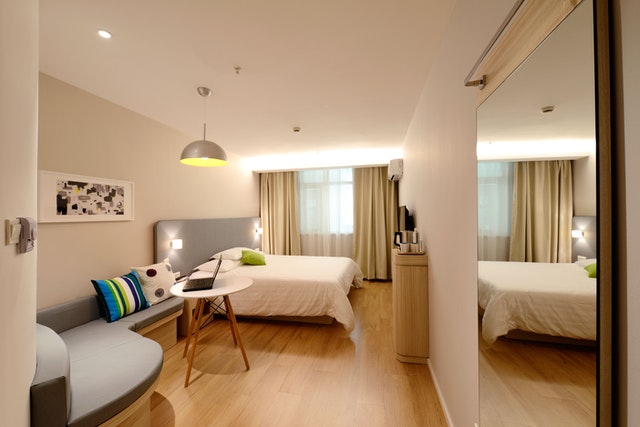 How to Add a Room to a House Cheaply
Disclaimer
Articles, products, and services offered on this site are for informational purposes only. We recommend using caution and seeking professional advice. This site provides general information. We are part of the Amazon Services LLC Associates Program, an affiliate advertising program. Amazon.com is compensated for sales resulting from links on our website.
Please review our disclaimer before taking action based on anything you read or see.
When a family expands, wants to increase the value of their property, or wants to be more comfortable, the need to make changes arises. However, it is possible that you will run out of funds and will be unsure of how to expand your home. That is now a thing of the past. Let's look at some more cost-effective ways how to add a room to a house cheaply and thus live more comfortably as a family. These tips are also helpful if you want to transform your home's spaces into productive spaces.
How to Make House Bigger and Cheap?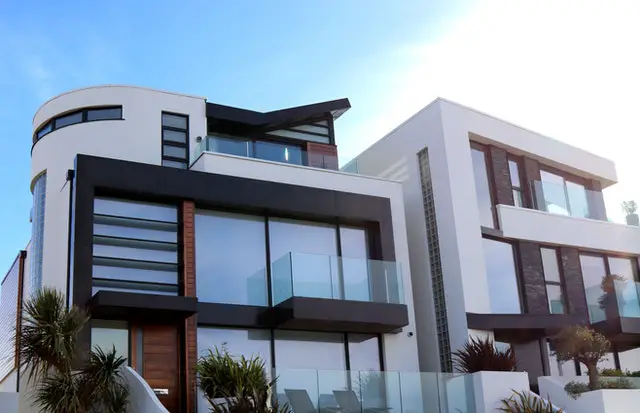 You can enlarge your home in various ways, including non-construction renovations that will help you make the space appear larger. Examples include:
Connect spaces to make your home appear more prominent. The living room, dining room, and kitchen can be together. This creates a single functional and comfortable area.
You can remove walls and instead use furniture to divide rooms. This way, you'll have independent areas that can communicate.
Tidying up your home will make it appear larger. Use furniture that helps you organize and is multifunctional to make your home appear more prominent.
Folding doors help to divide and connect spaces. Sliding doors allow you to connect and maximize space, creating a sense of spaciousness.
You can also use glass walls. They are not only a very modern way to separate environments, but they also allow natural light to pass through. And while they may appear to be fragile and dangerous, they are pretty safe because they are safety glass materials, which are exceptionally resistant.
The light colors on the walls also contribute to the illusion of greater amplitude in the spaces. It is also a very cost-effective and practical option. In the rooms you want to enlarge, use white and pastel colors. We recommend prints with vertical lines if you like patterns. These will make the walls appear to be longer.
Later, we will provide more examples of expanding a house on a low budget. Numerous options require little or no investment.
Tips to Consider Before Extending Your Home
First and foremost, you must determine how much money you have available and what you intend to do to complete the extension. It is also critical to enlist the help of experts to lead the project, even if you believe you can do it yourself.
This is because they understand what types of permits to expand you must process a house before the city council. Taking professional advice could save you money and provide you with a guarantee for the work. You should know certain things before renovating to avoid fines and demolitions.
Request several estimates and compare them. Before beginning the expansion, we recommend evaluating all spaces to determine work needs.
You should also inspect the house's structure to ensure it is suitable for a second-floor extension.
Consider external factors such as natural light and ventilation obtained through decorative elements. Another factor to consider is the land on which you intend to construct. It must be firm to build, with no movements that could damage the structure.
If you plan to expand the bathrooms or kitchen, make sure there is a connection to the sewage system and electrical installations and water mains connection.
How to Add a Room to a House Cheaply
Experts advise not spending more than 30% of the property's value on structural work. The ideal investment for the changes is 10%. You can use some tricks to save money so that the enlargement is not as complicated as it seems and the budget is sufficient.
The first step is to use the available space in your garden or patio. Another way to save money is to use the same material used to build the house. Use long-lasting and environmentally friendly materials, such as wood.
Here are some other options:
Use Prefabricated modules
Extending the house with prefabricated modules is a simple and cost-effective solution. These come from the factory to the precise size, and you can incorporate them quickly into the home.
It is a clean reform that saves money and construction time. They are of wood and concrete materials.
Apply Enclosure system
An elaborate metal and glass enclosure is ideal for quickly expanding the house. You will have a small living room inside the property where we can enjoy the outdoors.
Reform ideas to take advantage of natural light also serve as an extension of the kitchen, connecting it to the patio. Another area that you can expand using this method is the living room. The windows give the impression of being outside, and allowing sunlight in during the winter helps keep the space warm.
Use Wood and steel
The adaptability of wood allows for more space with a work attached to the house. This material will not clash with the rest of the design.
For the windows, you can use steel sliding sashes. All this is because wood helps with thermal and acoustic insulation. It reduces heating costs.
Another option is to use aluminum-framed windows, ceramic floor tiles, and wooden perimeter walls. Zinc shingles cover the roof.
If your house has a very high structure, you can benefit from adding a room with an iron structure and a wooden staircase. You can place planks on beams to form the steps.
You can use this new room as a bedroom, an office, or a living room to watch television.
Make the Larger living room
A small wall is built with the same material covering the house's walls to enlarge this area. The sides and front are finished with metal carpentry and a folding door. The floor remains the same.
A metallic border is placed outside, supported by a wooden structure. The addition is also constructed with wooden shingles and metallic carpentry.
Balcony closure: If the house has balconies or galleries, they should be closed and integrated into the rooms. A simple task creates more space.
Ideas for Extending a House on a Shoestring Budget
These are other simple and practical ideas for expanding your home without spending a lot of money.
Use low-cost or prefabricated materials like aluminum windows and polycarbonate roofs. They will be beneficial in the remodeling of your bedroom.
Make use of translucent elements. These will allow you to use natural light, keep the rooms fresh, and save money on lighting, materials, and labor.
Use flat ceilings to your advantage. Apart from looking fantastic, these can be used as terraces where you can relax or hold small gatherings with friends and family.
Frequently Asked Questions
What is the cheapest room to build?
A sunroom is one of the least expensive room additions you can build. The walls are typically made of windows or sliding glass doors, lowering the costs of building a room with solid walls or insulation.
How much does it cost to add a room?
The average homeowner will spend between $22,500 and $74,000 to build an addition to their home. A room addition can cost anywhere from $86 to $208 per square foot, depending on the size of the room, the materials, the labor, and the location.
Is it cheaper to build up or out?
There is no better way to expand your living space than building up since it requires fewer materials and labor. In the case of a 1,000-square-foot main level, all you need to do is add more wood and framing work to build a second floor.
Can I add an extension to my house?
A garage conversion is probably the best option if you're looking for a low-cost way to expand your home. This space can be converted into usable extra living space for your home with the help of a builder.
Is a basement or 2nd story cheaper?
Building a basement, on the other hand, is more expensive. In the past, basements were a better choice due to the high cost of lumber. Ask your builder about the advantages and disadvantages of each option.
What kind of material should I choose for my addition?
You may discover that particular material is best suited to your situation. A long-term residence necessitates a more durable choice of housing. The lighter, the better if you're only using the extra space for a short time. Local builders and architects can help you narrow down your options. Ask them which materials are best suited to your climate and which ones need special attention during installation.
Bottom line
It is possible to build an affordable addition if you plan and use creative design principles. But you don't have to sacrifice style to save money. It's possible to achieve a high-end look at a fraction of the cost by using off-the-shelf products and custom finishes. It's important to know where to save and where to splurge.
The value of a home usually rises if an additional bedroom is added, mainly if you created the extra space with guests in mind. Increased resale value is another benefit, as homebuyers frequently prefer a home with more bedrooms than tenants.
However, keep in mind that some may consider having an excessive number of rooms cluttered. On the other hand, homeowners are generally grateful for any improvements they make to their residences.