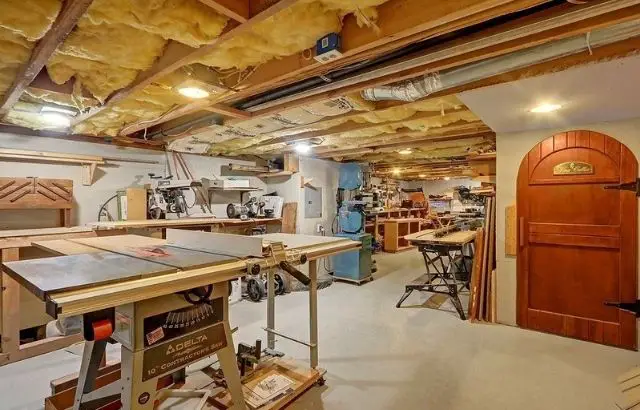 How to Build a Basement under an Existing House | Simple Step By Expert
Disclaimer
Articles, products, and services offered on this site are for informational purposes only. We recommend using caution and seeking professional advice. This site provides general information. We are part of the Amazon Services LLC Associates Program, an affiliate advertising program. Amazon.com is compensated for sales resulting from links on our website.
Please review our disclaimer before taking action based on anything you read or see.
Basements give amazing space in a house. A basement is a room that exists partially or entirely under the ground floor. What happens if you have a small space in your home, but you want to expand your area but don't know how to expand your house? Adding a basement can increase the space as well as increase the value of a home. But do you know how to build a basement under an existing house? In this article, I will explain the entire procedure through which you can build a basement with proper measurements and techniques.
When you think about expanding your space, but suddenly you think, how is it possible? But it's possible by making a big or small room under your house. Learn heating a small room. Now you will think about what the writer says about creating a space under your house? Then I am right; you can have extra space. 
How to Build a Basement under an Existing House
Now we will discuss how to build a basement under an existing house step by step.
Can I add a basement to my home?
Considerations
Find out your property is suitable for a basement.
Ground and site conditions will tell making a basement is possible or not.
By resolving flooding issues, you can make a basement. Why does this problem happen? When you build your house. Most people prefer to put drainage pipes underground to prevent any mess. When they build a cellar, this sewerage problem causes a big issue in making a basement. According to research, 2 inches of rain falling on a 2000 sq. feet house produces 2600 gallons of water. So when you start repairing, make sure all drainage systems must occur away from the house.
Radioactive gas is another issue in constructing a basement; before making, you must have a test to ensure no radioactive gas down.
Unsuitable bedrock
Existing structure and services
Archeological finds.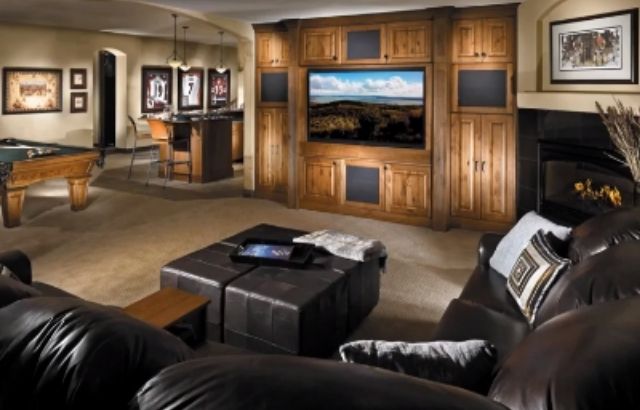 Cost for Building a Basement
The cost to add a basement depends on the ground's current situation and what services need to fix it.
The price will depend on these four factors:
Structure (the shell and core)
Waterproofing: it depends on how many water pumps and sump chambers are needed.
Fit-out
Maintenance
The following table will show the average estimated price for building a basement:
Average Cost
| | |
| --- | --- |
| Average cost | $10-$100 per square feet |
| National Average | $8423 |
| Lowest Price | $1200 |
| Highest Price | $25000 |
How much it cost to dig a basement?
The following table will represent the overall basement to dig out costs researched prices:
| | |
| --- | --- |
| Average cost | $20,000-$150,000 |
| Partial installation | $50,000 |
The cheapest way to finish a basement is too precise your priorities.
When working on the ceiling, paint it with a warm and saturated hue; it still looks good in low lighting.
You can make a floor with concrete or tiles, at the same time you must know how thick floor tiles are. It's a less expensive way. Vinyl flooring also proves itself budget-friendly and water-friendly.
The next thing is to dress up your windows. The best option is to fix the rod high and wide to hang ceiling to floor panels to make it look bigger.
The next thing is to lighten up space; instead of reviving the wall with pot lights, you can put lamps in a row that will give you a fantastic view and boost light in the room.
Engineers Examine
One more thing, which is vital, is to take a guide from an engineer so that you don't feel any problem while construction. The engineer's report will include all factors, estimated cost, tools, or material needed for the construction.
Permit
Before making a basement, you must take a legal permit. It's impossible to make a basement in some countries, so you must have a proper legal permit before starting.
Dig
1st of all, point the full area of how much you will dig out a basement.
Use electrical driller and hammer for dig.
After digging, equalize the ground floor put holders to hold the upper wall.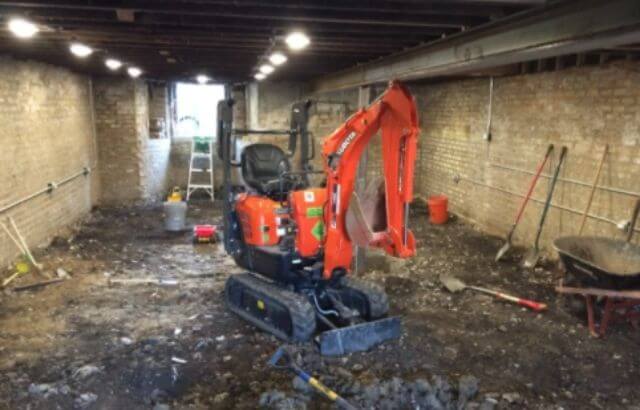 Finish a Basement wall
When you build a wall, start it by marking up the top and bottom plates and where the studs need to go.
By using a bob mark 2 points on the floor for your bottom plate
Now place you sill gasket down the bottom plate on the floor and lining it up with the snapped line. 
Cut your stud and place it on the top and bottom plates.
Once all the studs are in its place, now use your level to make your wall is leveled and straight. Check its studs.
On last check, your bottom plate
Install insulation in your wall will prevent any future short circuit problem.
Polystyrene is the best option for wall insulation.
User friendly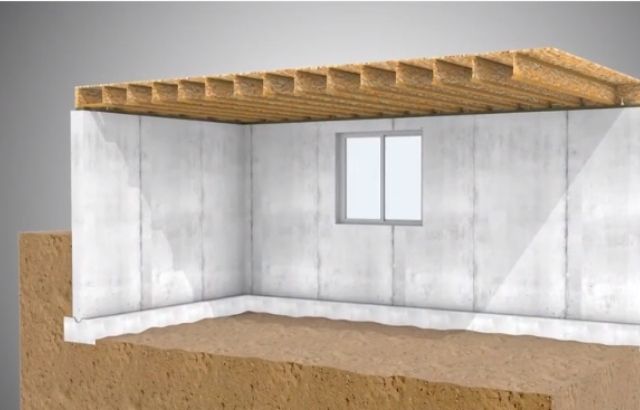 Install Utility
Before putting frame, you must install all electrical switches and plugs, air crossing material, waterproofing elements, and plumbing inside the wall.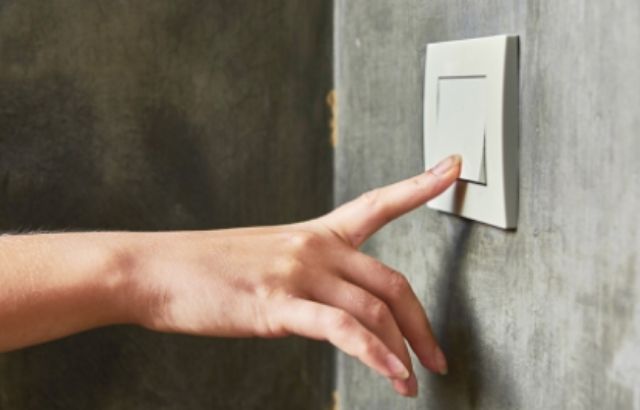 Framing
After digging, you need framing.
You will need to frame the walls and ceilings.
Door, windows, and electrical fixtures also need to be the frame.
Partition walls and softies
There are two ways to frame:
You can nail the frame directly on the wall
Or you can first make a frame, then hold it and nailed it on the wall.
Basement Flooring
Basement flooring is the other most important part of the component, as you have to walk through your basement.
Concrete
Engineer wood
It is an expensive type of flooring
Perfect for the wood lover
Tiles
Cost-effective
Gives an excellent finish to the floor
It's available in various designs and colors.
Last longer
Complete the basement ceiling:
Now finish the ceiling work and put dark paint. If your ceiling paint is different and you want to match it check this guide.
Dark paint is good to represent a formal look.
Read More: How Long Does It Take To Finish A Basement?
Tools You Need to Build a Basement under an Existing House
To build a basement under an existing house, its obvious that you will need some tools. If you do have these tools in your house, it is good if not we have recommended the tools you required from Amazon you can get them from below easily and start building a basement under your existing house.
Power Saw
Sale
SKIL 15 Amp 7-1/4 Inch Circular Saw with Single...
Powerful 15-amp motor delivers 5 300-RPM for greater speed and faster cuts
7-1 4-inch carbide-tipped blade included. Spindle lock for easy blade changes.
51° bevel capacity with a positive stop at 45° for a wide variety of cuts
Drill
BLACK+DECKER 20V MAX* Cordless Drill / Driver,...
Lithium Ion Technology and 20V MAX: Lighter, more compact, no memory, longer life
11 Position Clutch: Provides precise control for drilling into wood, metal, plastic, and all screwdriving tasks
Features integrated bit holder under drill handle that includes double ended bit
Air Compressor
CRAFTSMAN Air Compressor, 6 Gallon, Pancake,...
The portable air compressor is proudly made in the USA with Global Materials in Jackson, Tennessee
PORTABLE: 6 gallon capacity maximizes portability and stored air for CRAFTSMAN air compressor
NO MAINTENANCE: Durable, oil-free pump of the 6 gallon air compressor is made for long-life and no maintenance
Nail Gun
No products found.
Plumb Bob
Swanson Tool Co PB008B 8 ounce Brass Plumb Bob...
PRODUCT DETAILS: Replaceable, hardened steel tip for durability
FEATURES: Removable head for easy string attachment
DURABLE MATERIAL: Solid brass construction with a lacquered finish to resist corrosion
Laser Level
Sale
BOSCH GLL30 30ft Cross-Line Laser Level...
FUNCTIONALITY: This laser features a cross-line mode, projecting 2 very bright laser lines, making a Cross Line projection for an array of level and align uses; for install or bathroom remodel
ACCESSIBLE: Ideal for homeowners and small remodeling jobs such as hanging pictures or installing shelves as an entry-level, easy-to-use tool, wherever leveling or alignment is needed
DEPENDABLE: This convenient laser's smart pendulum system allows it to self level while also indicating out of level condition to help ensure correctness; it locks when in transit so it's secure
Measuring Tape
Sale
Wood or Metal Studs
Sale
Tavool Stud Finder Sensor Wall Scanner - 4 in 1...
The Most Accurate Wall Scanner- Our team specializes in stud finder for years and adopts the most Advance Sensors Technology for accurately & quickly locating studs wood metal AC wires! In all modes, this wall scanner always detect and indicate the Live AC Wires. Whether you are a professional, homeowner or a DIY enthusiast, you can find great use in this electronic stud scanner.
4 in 1 Multifunction Plus Deep Detection - This digital wall scanner includes four different scanning modes for woods, beam, joist, metals, AC wires behind floors ceilings and walls. Stud mode detects wooden beams and joists in drywall up to 1.2 inches; Metal mode detects pipe, rebar, aluminum and copper up to 1.57 inches;and Deep mode could detect woods or metals located up to 1.77 inches; while live AC wires up to 2.36 inches.
Upgraded Design of LCD Screen - Displaying the Desired Stud Material As Well As Its Precise Position - This digital stud scanner features large LCD display together with clear sound to detect the accurate location of stud metal AC wires. When the material is detected, its LCD screen will indicate the direction and intensity ,all these indicate whether you are closer to the target. This fast detection surely saves you more time and efforts, making your project EASIER.
Framing Square
POWERTEC 80008 Steel Framing Square with Rafter...
INCLUDES: (1) L-Shaped Rafter/Framing Square w/ Rafter Instructions
FUNCTION: Commonly used for carpentry, framing, laying rafters and stairs – used to create square and true dimensions for your applications
FEATURES: Steel square profile, optimal visibility, with 1/8, 1/10, 1/12 and 1/16 front and backside stamped graduated scales and conversion tables
Speed Square
Sale
SWANSON Tool Co S0101 7 Inch Speed Square, Blue
MULTIPLE GRADATIONS: Make the exact mark you need! Gradations Included For Marking Common, Hip, Valley, And Jack Rafters; Useful For Determining And Marking Angles And Making Square Cuts On Boards
FEATURES: Pocket-Sized Swanson Blue Book, A Comprehensive Guide To Help Workers Make Correct Angle Cuts For Any Pitched Roof, and it includes pages of inch rise per foot run data - meaning you don't have to do the math.
INCLUDES: Features Common To 5 Different Tools (Try Square, Miter Square, Saw Guide, Line Scriber, And Protractor) Making The Speed Square Something That Belongs On Every Tradesman'S Tool Bench
Hammer
EFFICERE 8-oz. All-Purpose Stubby Hammer with...
Drop forged and heated treated alloy steel head provides maximum striking strength
Sharpened and curved claw ends generates maximum nail-pulling leverage
Finely polished finish with rust-preventative clear coating insures durability and longevity
Car painter Pencil
Sale
Pentel Arts 8 Color Automatic Pencil, Assorted...
Ideal for highlighting and underlining High cotton, linen Fiber and lightweight papers such as, Bibles, encyclopedias, dictionaries, etc.
Brightly colored leads are also great for sketching and designing
Unique Pencil, with eight 2.0mm leads included, is all you need to complete an entire drawing anywhere you go
Safety Glasses
MAGID ANSI Z87+ Performance Anti-Fog Safety...
Stylish, classic design promotes worker compliance
Low base curve frame and clear side shields provide excellent peripheral vision and protection
Glasses are packed one pair per wiper case making it easy to keep the glasses clean and smudge-free
Dust Mask
Sill Gasket
Frequently Asked Questions
Does adding a basement add value?
Adding a basement to a house amazingly increase space, although if you take proper care of your basement, it would increase the value of a house. But if the basement is completely flooded, then it may reduce the value of a home.
Can you add to an existing basement?
Yes, it is possible to execute and build a basement onto an existing house. Basement building will involve excavating a small portion or digging under the slab to create an entirely new area or depending upon the entire crawl space. Sometimes due to rats, you get into trouble in your crawl space. Use these techniques to getting rid of rats in a crawl space.
How much does it cost to frame a 1000 sq. ft. basement?
If we discuss 1000sq ft. basement, then the same price table is mention below. But it may vary according to your area or suburb.
| | | |
| --- | --- | --- |
| Size | DIY Cost | Professional cost |
| Small(<700 sq ft.) | $5,500 | $15,000 |
| Average 700-1000 sq ft | $8,000 | $18,500 |
| Large 1000+ sq ft | $15,000 | $35,000 |
This is the estimated size for 1000 sq. ft. But still may vary according to your area or according to the value of your house.
Is a basement or 2nd story cheaper?
Depends upon the following factors:
Comparative design
How much limestone, granite, or other bedrock you have under your topsoil.
For the second story, you will need stairs, a landing, and corridor, storage on the 2nd floor to access the bedroom, bath, storage, and make the 2nd floor usable.
While the basement also needs all of these things depending on your requirement like you want to make it a walkthrough, you want to make it a storage room, or for what else you want to make it.
But if we see a simple estimate, then the basement is cheaper than 2nd story as we can use the basement for any purpose we need. But comparatively, the 2nd floor needs more attention like a good ceiling, good bedrooms for stay, bathroom.
What is the cheapest way to finish a basement?
The cheapest way to finish a basement is too precise your priorities.
When working on the ceiling, paint it with a warm and saturated hue; it still looks good in low lighting.
You can make a floor with concrete or tiles. It's a less expensive way. Vinyl flooring also proves itself budget-friendly and water-friendly.
The next thing is to dress up your windows. The best option is to fix the rod high and wide to hang ceiling to floor panels to make it look bigger.
The next thing is to lighten up space; instead of reviving the wall with pot lights, you can put lamps in a row that will give you a fantastic view and boost light in the room.
Article Summary
To sum up this topic, now you know how to build a basement under an existing house. If you explore this topic briefly, you will get more information you want. In this topic, I give you detailed information on the overall cost plus basement design. Moreover, I provide you with a comparison between a basement and 2nd story on an existing house.