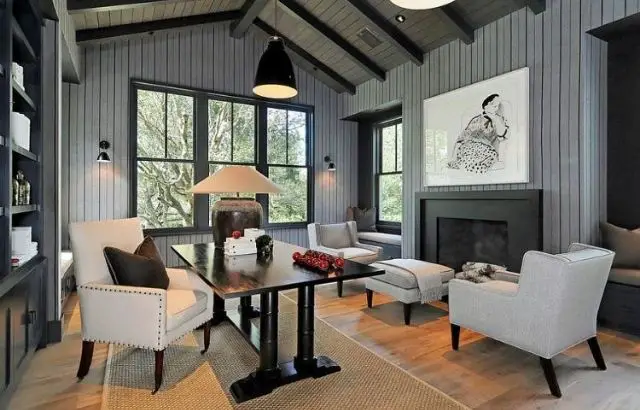 How to Build a Home Office on a Budget | 10 Ideas On your Budget
Disclaimer
Articles, products, and services offered on this site are for informational purposes only. We are part of the Amazon Services LLC Associates Program, an affiliate advertising program. Amazon.com is compensated for sales resulting from links on our website.
Please review our disclaimer before acting based on anything you read or see.
Given the rising prevalence of freelancing, having an effectual home office is essential. Have you just begun using your home office? If so, a home office is definitely necessary. We are aware that taking into account every aspect of workplace setup might appear daunting. When designing a home office, there are several factors to take into account, including space, ergonomics, and, most importantly, your budget. Focusing on how to create an office space on a budget may seem like a difficult task, but it is fully doable.
You can certainly construct an office that matches your area and your money with the variety of combinations and styles available. You could be considering how to do this, however. Be at ease; we can assist. As shown in the sections above, it is possible to design an office space on a budget regardless of your financial situation.
How to Build a Home Office on a Budget
To build an affordable and highly efficient home office on a budget, make use of the following tips:
Examine your Space
Finding a suitable location for your workplace is the first step in building an office space on a tight budget. Do you have a space available that you might use for your business? Or will you be working from a shared space like the living room? You may decide where to put your desk in the room after you've created your workstation.
Consider setting your workplace next to any windows in your area, for instance. You can work more comfortably at your desk if you put it next to a window. Additionally, you'll be able to allow in natural daylight while working, saving you money on extra lighting options. While sun daylight fills your workplace throughout the day, you may always use a little desk lamp for those late-night working hours. You may now tick lights off your list with this.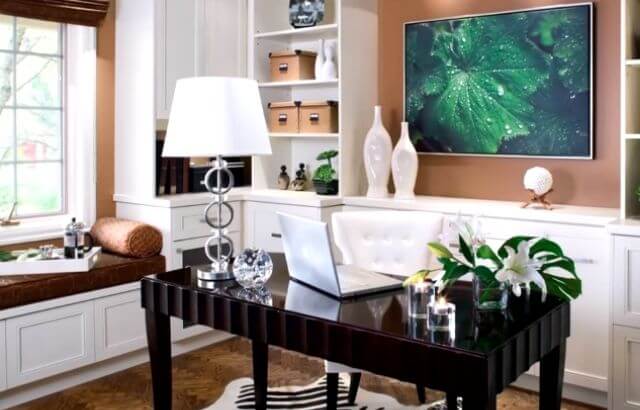 The layout
After examining your space, the next step is to work on the layout. A home office must be functional, and the best way to do this is to try and use all the available space. You can get the most out of your walls by installing a pegboard, chalkboard, or even a dry erase board.
Putting in a few shelves or a bookcase can also help you maximize your storage space and give the illusion of a much larger space.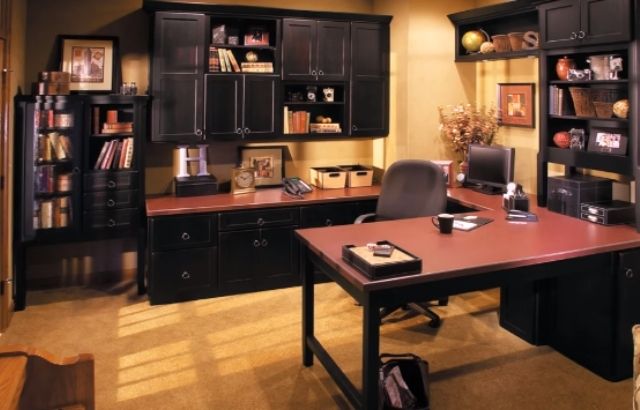 Opt for DIY Home Office Desks 
The office desk is one of the main pieces of furniture in the office, and if the money is short of buying a new one, the solution can be to get your hands dirty and set up your own. With just two easels and a wooden top, you would have a brand new table. In construction stores, you can have the woodcut to the size you want or even use a door leaf as support. In all cases, you will get a giant office table for a fraction of the full price.
Use things you have Around the House
If you have a sharp eye when decorating the home office, it helps a lot, so keep an eye on the house objects that can be used in your office. That fun mug that you bought on the last trip but you don't use it for coffee can be the pen holder. And drip holder missing from your desk, besides filling the space with personality.
The best way to keep your office organized and your budget intact is to follow a straightforward rule: Recycle and Reuse. There is no need to spend money on expensive gadgets to organize your things because you can use recycled items. An old jar of kitchen preservatives will also make a great jar to store your pens. An old shoebox will make an excellent drawer divider as well.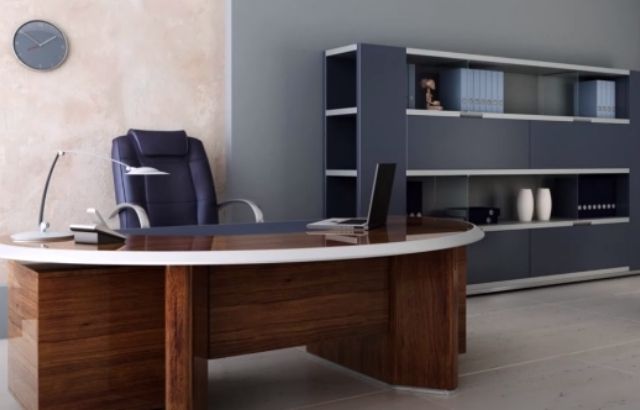 Reuse Pieces and Home Office Furniture
This tip is well known to those who like to decorate without spending too much. To build a home office on a budget, you can reuse pieces and furniture for the officefrom other environments. The dining room chair or that cool lounge chair can become the chair your office needs. Just remember that this tip is only valid if you are not going to spend long periods in the chair. This is quite valid because the dining chair does not have the necessary ergonomics for your body to withstand very long working hours.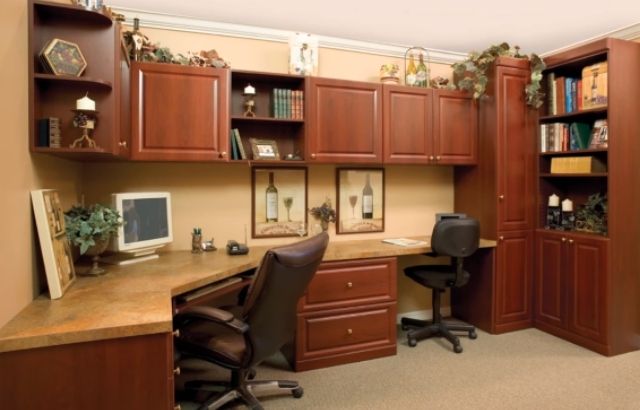 Paste your Schedule on the Wall
If you work with deadlines and still tend to forget, you know that a schedule is essential. So how about keeping all commitments within sight? Without spending a lot for it is even better, agree? You can use the adhesive vinyl on your wall, and the transparent stickers can serve as a whiteboard a. Moreover, thick-tip pens can be easily erased, while the matte black stickers are perfect for playing the slate.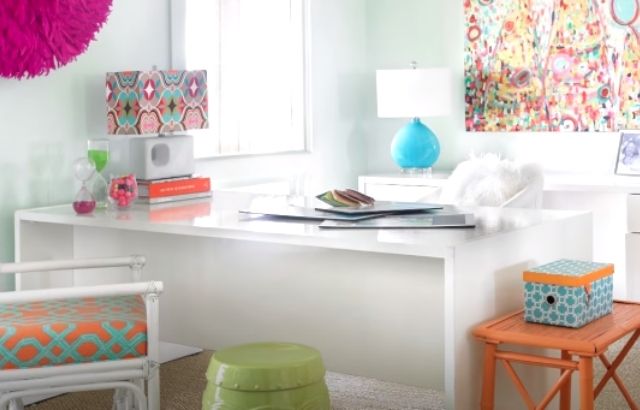 Shelves on all Sides
In addition to being a hand on the wheel when it comes to organization, the shelves still have the beauty of costing very little. If you need a bookcase, you know that the stores' prices are not the most inviting. To build a home office on a budget, you can combine the shelves with racks to create a new, functional, beautiful, and above all, cheap bookcase.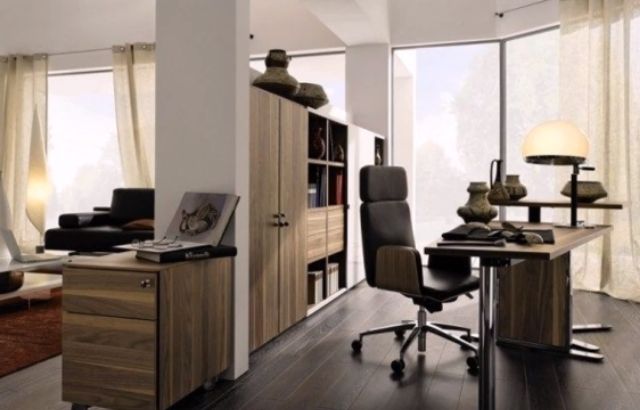 Harness Organizing Boxes
Over time, you will realize that the organization of your home office is inevitable. Thus, you can make use of the organizing boxes to ensure that your office looks entirely professional. And if stationery boxes scare you by their price, you can look for boxes around the house. Shoe boxes and any other box with a lid would look like new when you design them adequately.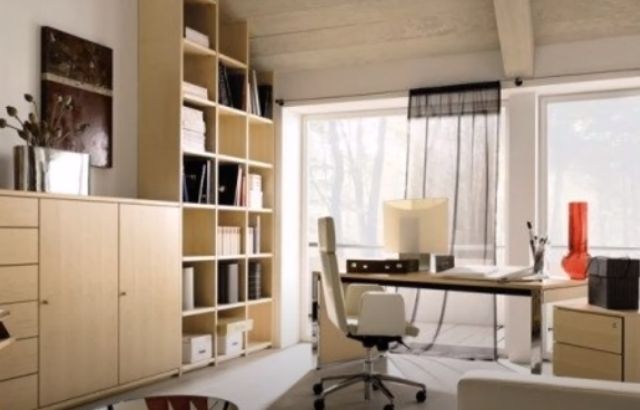 A trip to the Stationery also Helps
For those different details in the decor, you can appeal to the stationery! With a little creativity and a great deal of patience, you can assemble an unbelievable panel using cheap stationery materials. If your manual skill is a little more limited, it is worth trying to make simpler designs with coloured Durex or even electrical tape.
Style your Space
When creating a home office on a tight budget, the décor is rarely the first thing that comes to mind. However, with a little work, you can design a chic room for less. There are several types and patterns available that will fit both your taste and your budget.
You may focus your research and get the ideal design for your room by deciding on the style you want. Do you prefer a traditional desk or one with sleek, contemporary lines for your home office? What about the color—is it bright or dark? If you're unsure, a two-tone desk will give you the best of all worlds. With this, you may update and modernize your home office without having to spend more funds on furnishings and décor. Decorating the workplace is a beneficial choice!
You may add practical decorative accessories like storage bins, pencil holders, etc. to your house office desk if you're searching for more low-cost ways to spice it up. You may create these things yourself for a cheap approach to spruce up your workplace.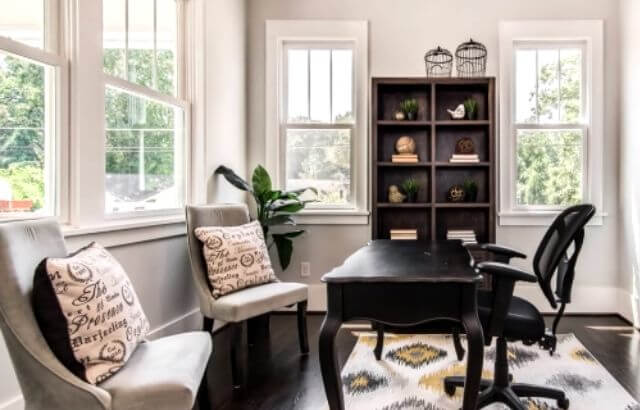 Frequently Asked Questions
What is the best way to build a home office?
If you desire to build a home office in the best way possible, the following tips will help:
Find a quiet place
Choose the right color
Add a personalized touch
Focus mainly on your needs
Choose ergonomic furniture
Get some natural light
Eliminate all interference
Opt for smart storage solutions
How do I set up a home office without an extra room?
To set up a home office without an extra room, do make use of the following tips:
Choose an outward-facing table. (It is wise to face the table against the wall or window) 
Pick the right chair 
Separate your work area adequately
Consider multifunctional furniture
Make sure you have enough storage space
What should every home office have?
Some things every home office should have included:
Good Computer
Filing System
Personalized Decorations
Comfortable Chair
Adequate Safe
Adjustable Desk
Surge Protectors
Good Printer
How do you make a home office in a small space?
To make a home office in a small space, make use of the following tips:
Separate your workspace properly
Pick the right space
Opt for good colour schemes
Bet on good ergonomics
Manage all cables adequately
Creatively use your storage options
Windows and sunlight are a great ally here
What is a good size home office?
A good size home office should measure between 100 to 150 sq. ft. 
Last Words
In conclusion, more and more people are currently working from home today because of the current health situation. For others, it's a lifestyle choice to work from home.
Working from home doesn't mean working on the corner of the kitchen table or even on the sofa. This entails setting up an office at home using a space dedicated to your work. It can be done using a corner of the house or a complete room. But what do you do when you don't necessarily have a big budget? The way out has been highlighted above.
In all, these tips will aid you in setting up a unique, functional, and cheap home office.