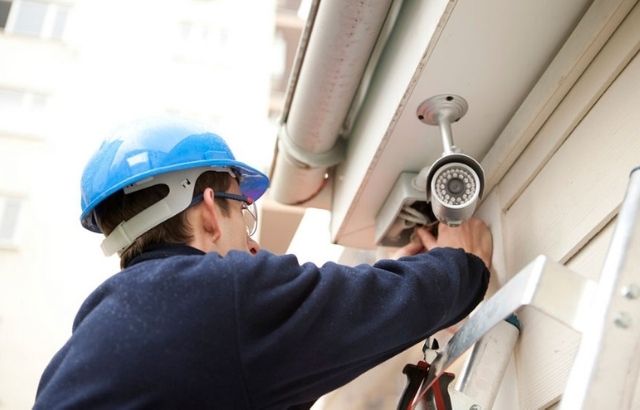 How to Build a Home Security Camera System | Read User-Friendly Tips
Disclaimer
Articles, products, and services offered on this site are for informational purposes only. We are part of the Amazon Services LLC Associates Program, an affiliate advertising program. Amazon.com is compensated for sales resulting from links on our website.
Please review our disclaimer before acting based on anything you read or see.
One of the lesser-known technological advances made possible by the pervasiveness of the internet and the widespread diffusion of wireless technologies has occurred in the field of home surveillance. Today, the primary means on how to build a home security camera system previously dominated by costly, laborious installations and specialized technicians has been altered. This is no longer the case unless installing very complex surveillance and alarm system in a large shop or company. On the other hand, many possibilities of easy installation and low cost are now open to private citizens, without resorting to specialized technicians' help and, in many cases, without drilling walls or pulling cables around the house. In this article, we will try to answer all the questions you might have on how to build a home security camera system.
Why Build a Home Security Camera System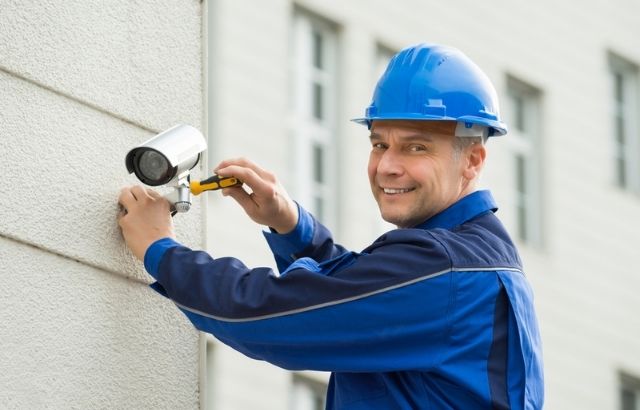 The question is not trivial, as the needs and desires that a surveillance camera can satisfy are varied. The first and fundamental one, the one for which these devices are designed, is precisely the safety of one's home. This entails having an ever-vigilant eye that captures everything that happens at home when we are not there. This is also important because we fear being robbed while we are on vacation, and we want to have the hope of being able to discourage intruders or to be able to identify them from the footage of our camera. 
Less connected to home security is, for example, wanting to see what happens in the garden at night because there are wild animals that you may want to see when they approach your house. 
In other cases, a user of the system may want to know what their pet is doing while they are away, and some parents may want to do the same with their younger children, for example, when they are in the care of a babysitter.
As a prevention system, the security systems for home are useful at all times. Intelligent event detection allows you to be alerted in the event of suspicious movement, sound in the house, or a violation. The application then makes you react extremely quickly, whether by speaking to the burglar to retain his attention, sound an alarm, or call for help. The camera is also useful in the event of potential damage. If, for example, you are away during a storm and you haven't closed your shutters, a glance can be sure that the window hasn't been broken and that your home is intact.
How to Build your Home Security System
Video surveillance is a recommended practice in protecting all types of businesses, territories, and even individual homes. Modern technologies stepped far ahead and gave humanity a significant range of different video surveillance methods, and one of them that are being analyzed in this article is the home security camera system.
Net of the manual labor involved in building and positioning your cameras which can range from drilling holes in walls. And pulling cables to merely placing the camera on a shelf, the steps on how to build a home security camera system is pretty straightforward in general. The initial setup requires the configuration of the connection with the router, which usually takes place through a software-guide provided at the time of purchase. This is a procedure that will integrate the cameras into your home network so that you can access them using the appropriate web portals made available by the manufacturers, accessible at anytime and anywhere, or by typing the IP address in the browser of the camera itself. 
Now What!
Once you have "entered" the camcorder, you will be able to modify its shooting settings. Also, it's controlling the settings of contrast, brightness, white balance, and more depending on the model and manufacturer. It is also possible to decide the quality of the shot (resolution and frames per second) to suit your needs. It depends, for example, on whether you want to control the camera mainly from your Smartphone. And therefore need light and fast video quality from download, or that you want to save the recorded videos locally. On an SD card or a NAS (Network Attached Storage) device on the network (which can also be your computer or home server, if you always keep it on).
From the same settings panel, you can control how and when the camcorder should record: whether continuously, or only at times set by you, or only when a movement is detected within the frame or, for some models, a sound above the threshold set by you.
In all, the connection to the home router, and consequently to the internet. It opens the doors to the possibility of accessing. And controlling the home security cameras even remotely, from any computer connected to the network or even from a Smartphone or tablet.
Frequently Asked Questions
Can I make my home security system?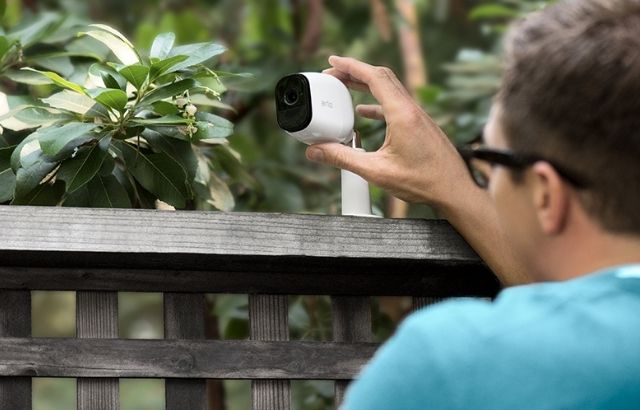 Making and installing your home security system is possible. Connected and easily configurable cameras of security tend to make home surveillance very accessible too. Indoors, all you have to do is plug in the device. And place it in the right place to immediately take advantage of the video surveillance features. Note that you are fully entitled to install such a security system in your home; nothing requires you to make specific statements, as long as only the house's interior is visible in the images.
What is the best home security camera system without a monthly fee?
The home security camera market is full of various options and bundled services for families and individuals. One of the most apparent differences between these security kits is whether they have professional monitoring and installation features or DIY kits. As more and more people choose self-service, they want to make sure they can get a big deal. Thus, upon close observation of the best DIY home security system. The Abode system comes as the best home security camera system devoid of any monthly fee.
The advanced features provided by Abode are only a fraction of the prices charged by other competitors. The base station package cost is about US$200, and then the family can add more equipment as needed. Also, the brand has excellent reviews online. The system is integrated with Amazon Alexa, Ecobee, HUE, IFTTT, Google Assistant, etc. Professionally monitored services with this system are less than $10 a month, but individuals can bypass this option if needed. Besides, there is no minimum fee for recording so that families can keep media files for later access. A contract can be selected for those who wish to sign an agreement on a monthly or yearly basis. With Abode, there is something for everyone.
The self-installation option is also simple and easy to use, and users can choose a variety of add-ons. They might start with a starter kit and then add mini sensors or broken glass chips or anything else to the mix. Also, if they have existing automation features such as Ecobee or Google Assistant, the system will seamlessly synchronize with them.
How many security cameras do I need for my home?
Generally, 3-4 cameras in the following areas are a good start for most families. Doorbell cameras to monitor the front door and parking lots. There can also be 1-2 outdoor cameras on the front and back of the house. An indoor camera can also be placed inside the house so you can conveniently watch your valuables, pets, or children.
Should security cameras are visible?
Visible flying security cameras may play a deterrent effect in public places and around the home. Diverse studies also show that visible security cameras can stop crime.
Where should you put cameras in your house?
The most common ways criminals enter the house include the front door, first-floor windows, and back door. Thus, it's best to put cameras around these areas if you desire optimum results.
Article Summary
In conclusion, a standard security device, the home security camera system, is often a complement to alarms to prevent burglaries. It is also an excellent device to support people with loss of autonomy. Sometimes already equipped with a remote assistance device. If you desire to learn how to build a home security camera system. This post will act as a sure guide for you.
Furthermore, the quality of the recording of modern webcams and the low costs makes building a home security camera system the most economical option for you. The Truth: Why buy speciality cameras with an enormous resolution, spend the money. And time installing them when there is such a budget option?
Furthermore, monitoring effected by a DIY security camera system can be useful for household purposes. And you can deploy an entire system with multiple cameras.
Read More: How to Install Home Video Surveillance System