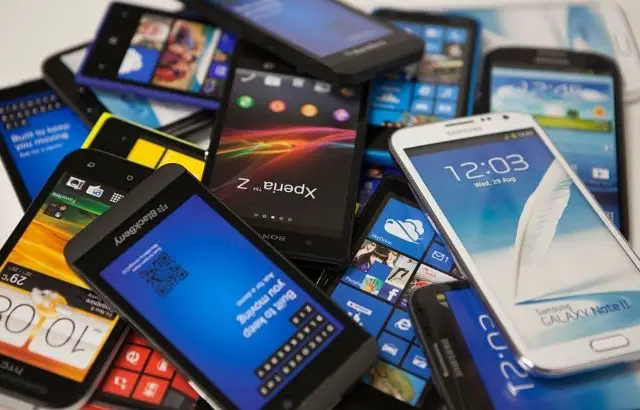 How to Build a Security Camera Network Out of Old Smartphones
Disclaimer
Articles, products, and services offered on this site are for informational purposes only. We are part of the Amazon Services LLC Associates Program, an affiliate advertising program. Amazon.com is compensated for sales resulting from links on our website.
Please review our disclaimer before acting based on anything you read or see.
Learning how to build a security camera network out of old smartphones is not a big deal these days, especially if you have the right equipment. Of course, wireless IP webcams are ideal because they can be placed anywhere in the house. They are ideal, but also expensive.
Instead of letting your phone collect dust, use it again. Still, when connected to Wi-Fi, it can be a useful addition to the home.
There's no better use for old smartphones than building your own DIY network camera system.
The main steps for creating a remote security camera from an Android smartphone are similar to those for iOS. See the steps below to create a DIY wireless security camera with your Android smartphone.
How to Build a Security Camera Network Out of Old Smartphones
What steps do I need to follow?
Ask yourself: Am I choosing the right wireless webcam app?
Probably the hardest part of building your wireless camera for a home security camera system is finding the right app for that old phone.
The bad part here is that you probably won't find a good solution for most standard phones (dumb phones), even if it's a camera phone.
However, if it's an older smartphone, there's a good chance there's an older app that will turn it into an IP camera. As long as your phone is also Wi-Fi enabled, you can turn it into a wireless IP webcam. Maybe think about a hidden camera detector.
First, you need to choose a security camera app. Most apps have the same features as local streaming, cloud streaming, local and remote image recording and storage, motion detection, and alerts.
Once set up, you can monitor your living space and control your security camera from anywhere, right from your new phone.
One of the best ways to set up your phone as a security camera is through the Alfred App. It adapts to any operating system, so don't worry. It will be compatible with your new phone as well.
Alfred is free to use and gives you a remote view of your live stream, motion detection with alerts, free cloud storage, two-way audio streaming, and use of both front and rear cameras.
You can upgrade to Alfred Premium to unlock additional features such as higher resolution viewing and recording, zoom, view wipe, and 30-day cloud storage.
Do this first
If you want to turn an old android phone into a security camera without internet, do this:
Download Alfred (Android, iOS) on your new and old phone or any tablet you want to use.
On your new phone, swipe up on the introduction and tap Start. Select Viewer and tap next.
When you get to the login page, click Sign in to Google (requires a Google account).
Repeat the same steps on the previous phone, but select Camera instead of Viewer. You need to make sure you are signed in to the same Google account. That's how you can turn your old phone into a security camera. However, remember to look at these steps:
Step 1: run a security camera application on your old phones.
As soon as both phones have registered with Alfred, you are done with the setup. Alfred simplified the camera options and made only a few settings.
On iOS, you can only enable motion detection, choose between front and rear cameras, and enable or disable audio.
If you have an Android device, you have these options. You can also enable continuous focus, have Alfred automatically reopen when the phone reboots, set a resolution, and enable a password lock.
Step 2: Position your smartphones.
After transmission, you need to set up and position the camera. You may want to focus on the front entrance of your home, your backyard, where you store valuables, or a spot you think may be particularly vulnerable. 
If you have several old phones lying around, you can set up multiple cameras for pretty solid video coverage.
Location means something. Since these are smartphones, you need to make sure that the location you set it up is near a power outlet. These are usually windows, so if you put the camera on a window sill as I did here, it works pretty well.
The phone must be permanently connected to the charger and plugged in for full, uninterrupted power.
In most cases, these applications can be set to start automatically and usually use the same IP address as last time, but if something else on the network takes the IP address first, the address can be changed.
Step 3: Configure the IP address
If any of your "wireless webcams" seem to no longer work after a power outage, be sure to re-enter and set the IP address as the one you configured on the monitoring station (see below).
If you don't have a window with a nice place to mount the phone while pointing at the area you want to monitor, other options are to use 3M mounting strips to hold your phone firmly against the window.
Another solution is to buy a smartphone mount for a car suction cup and use it to hold your phone to the window. They work well because you can tilt the camera in any direction you want.
Once you have activated each of your phones and placed them around the house to monitor different windows (outside) or rooms (inside) (or in your garage), you are ready to set up your PC-based monitoring station.
The creative uses for these older devices are endless. The whole wireless webcam concept makes the entire wireless home security camera system much more flexible and scalable. There are also intercept wireless camera signal apps for this.
You can place your smartphone webcams anywhere along with your Wi-Fi network. So, you're good to go.
Better yet, it avoids adding to the ever-growing pile of harmful consumer waste, and that's something you can be very proud of.
Share your creative ideas for this kind of old-fashioned smartphone wireless network.
Test the system
After the system is ready, it will need to be tested. You may need to fix few things to the camera to get the perfect view.
After that, leave the old phone in charge, and you will also have a security camera installed.
What kind of Use can you get Out of your Old Phone?
Keep your old phone from collecting dust in a drawer or killing the environment in a landfill. You can have a security camera, alarm clock, science experiment, and more.
Security Camera
When you have an old phone that is no longer in use, turn it into a brand-new security device.
Download a security camera app. Do it on your new and old device and mount the old phone anytime.
Now you can log in with your current smartphone and view the program from your old smartphone.
Kids Camera
Turn that old smartphone into a kid's camera.
Pixel Toys often sells the Pixlplay camera. Said camera houses a phone in a protective case that resembles a classic camera.
According to Pixel, the device will fit most standard-sized smartphones, including the iPhone 4/5/6/7/8 / X and many Galaxy S8-sized Android phones, but it won't work with iPhone Plus or XL phones. 
Of course, you can hand the phone to your child and have them photograph it without Pixlplay. However, you may want to add a case or screen protector first.
Game system
There are tons of different mobile games for iPhone and Android, and many don't require an Internet connection.
If you have an additional smartphone, why not turn it into a dedicated gaming system?
Video chat device
Suppose you communicate a lot via Skype, FaceTime, or any other video chat platform. In that case, your old smartphone could serve as a dedicated video chat interface, provided it has decent Wi-Fi coverage.
Wireless Webcam
If you don't have a camera on your desktop or perhaps, your laptop's camera doesn't work, use your old smartphone then.
Free software such as DroidCam and EpocCam allows you to turn a smartphone into a webcam for your computer.
Alarm Clock
Smart devices like Echo Show 5 and Lenovo Smart Clock can help you manage time. However, not everyone wants a microphone in their bedroom.
You can turn the big screen of that old smartphone into an alarm clock that won't spy on you. This is cool for an inactive phone to come alive.
Remote Control
Many of the media streaming devices currently on the market come with their remote control. But these remotes tend to be a bit small.
However, instead of buying a new one, you can use your phone. Each service has its mobile app. Download it on your previous device, link your account and use your phone as a remote control.
E-book Smart Reader
Are you going to buy an e-reader? Come on! Use your mobile phone.
Download the Amazon Kindle app. Sync your purchases, Prime Reading, or even free e-books. On iOS, you'll first need to buy e-books from Amazon's website (since Amazon doesn't want to allow Apple a 30 percent cut on in-app book purchases), but when you log into the iOS app and upgrade, your books will be there.
Listen to audiobooks
In the meantime, if you have an Audible account, download the app and listen to your favorite books. Take your old device home or connect it to a Bluetooth speaker for surround sound literature.
Music Player
A music streaming service gets you access to almost any song you create.
Set up your previous device in a charging dock, insert wireless headphones, or connect your phone to a Bluetooth speaker.
Then download some tunes or listen to a podcast while cleaning the house, doing some work, or relaxing.
Contribute your phone to science
It's probably just as powerful and capable as your late 90s desktop computer.
So why not "donate" some of these unused resources to a good cause? Currently, for Android only, you can download the BOINC app (Google Play) developed by UC Berkeley to harness your device's unused computing power for collaborative science.
You can help harness computing power for health and sustainability research with IBM's World Community Grid or help Asteroids @ home try to prevent the planet from being hit by an asteroid and other similar projects.
Choose the project you want to help with, connect it to your local Wi-Fi network and help our species move forward into the future.
911 Emergency Phones
U.S. law requires all phones to call 911, even without a SIM card or data plan connected.
No matter how old your phone is, it can connect to emergency services as long as it has power. Even in conditions where service would normally be limited, the call should be able to be routed.
While you are likely to have your phone with you at all times, it is clever having a backup device just in case. For example, you can keep an idle phone in the car in case of an emergency.
Learn More: How To Block Neighbor's Security Camera
How to Create a Wireless Camera from an Android phone without Internet?
Download the IP webcam from Play Store or download it from the PC.
Install it on your Android phone.
Go to Phone Settings and open Mobile Hotspot (WLAN Hotspot).
Connect to the PC or device where you want to view the live recording.
Now, open the IP webcam on Android and configure it as shown in the video (you can password protect it).
Open your PC browser from another device (to which you are connected to).
Enter the address shown at the bottom of the screen of your Android phone.
Provide the username and password if you have set it up.
Enjoy the live streaming through a spy camera.
Last Words
Finally, I can say that increasing criminal activities and building a security camera network have become compulsory. As many people do not have a new phone, I have gone through the steps to build a security camera network out of old smartphones. Hope you like this article and let us know your thought in the comment section.
Read More: How To Build A Safe Smart Home