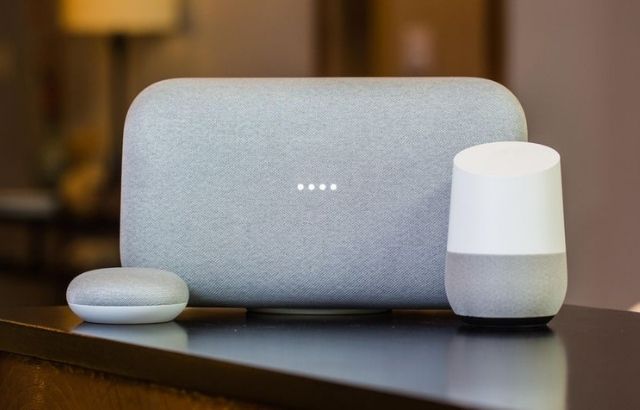 How to Connect Google Home to Samsung Smart TV without Chromecast
Disclaimer
Articles, products, and services offered on this site are for informational purposes only. We are part of the Amazon Services LLC Associates Program, an affiliate advertising program. Amazon.com is compensated for sales resulting from links on our website.
Please review our disclaimer before acting based on anything you read or see.
Upgrading to the latest TV with a built-in Chromecast is out of reach for some. However, in these times, they are still looking to move with Smart TV technology and enjoy the streaming convenience that comes with it. So it is probably necessary to learn how to connect Google home to samsung smart TV without chromecast.
The functions of Home Google features now also include operation with the TV set. Although Google home cannot be connected to the smart TV, it can be used to send voice commands over the home network to a television in a range of various formats that, in turn, can stream select app feeds and control some of the TV's functions. Several tricks can be successful for those looking for a way to connect their TV to the Google home without a Chromecast.
Always remember the following: first let's assess why it is necessary to connect it:
Why connect Google Home to Smart TV?
Its customers can access the user's applications, save content, favorite content, and use voice command to turn on Samsung TV with Google home and control the TV using their cell phones. It's no secret that technology has advanced so dramatically today that we need to request our voice the movie, series, or music we want to watch and listen to.
You can also use Google home as a TV speaker, which can help you greatly. Having our Smart TV linked to Google can help and make your home look like a smart home thus allowing its value to increase considerably.
Read More: Smart Home Devices
In this regard, we show you:
Getting a TV set to connect with Google Home without Chromecast.
If you like many people who do not have a Chromecast but want to link your Smart TV to Google, you need not worry. Several methods will allow you to connect your TV to Google seamlessly.
Using Google Home, there are two possible options for you to connect Google Home to a TV setup without a Chromecast:
Using a third-party Wi-Fi-enabled universal remote.
An Android device quick remote control app that connects a Roku to a TV.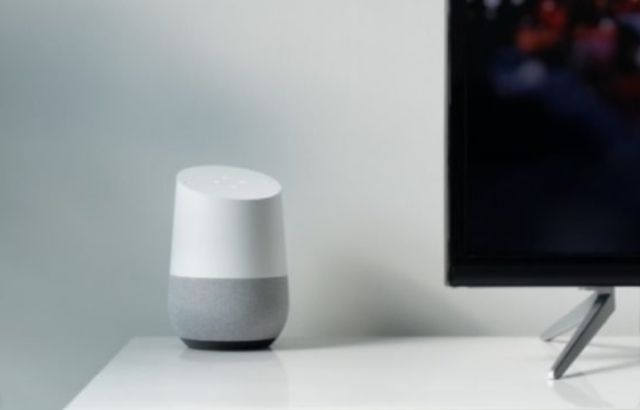 Third-party Wi-Fi enabled universal remote control.
Logitech is the leading producer of remotes for smart TVs that rely heavily on the fact that it can work on 5,000 brands of televisions. There are two types; the Harmony intelligent control model for few devices and the Logitech Harmony Elite.
The remote control is hub-based and comes with a hub to supply its power supply. Also, it communicates with both IR and Wi-Fi. About all you do is connecting your devices to your controller through the Harmony app using the Add button. Then proceed to link Harmony Hub to Google Home.
Even better, you can set up IFFTT and tie it to your Harmony application when you want Google Home to switch the TV on and off.
Follow this procedure:
Please search for the IFTTT app in your Apple or Google Play store and download it.
Set an account if you do not already have one.
Proceed to select your Google Assistant.
To see more options, tap at the bottom of your phone's screen.
Scroll down to be able to activate the "Google Assistant Harmony Home Activity Button."
Linking instructions appear on the screen, and follow the instructions for connecting the two.
Hooking your Google Home with your Samsung Smart TV
However, it is also possible that your Samsung Smart TV has an external Chromecast. This can be of great advantage, and the process is not that complicated. There are just a handful of basic steps to set up the TV correctly. The Samsung Smart TV connected to Google Home enables you to use Google meet on Samsung smart TV.
It supports the connection of the Samsung Smart TV to Google Home through an external Chromecast. However, both must be under the same Google account connected to the same Wi-Fi connection.
Make sure your smartphone and your Google-enabled device are attached to the same Wi-Fi network.
Plug your ultra-external Chromecast into the end of the USB power cable and Chromecast to the HDMI port.
Just download The Google Home application on an Android device, then click adds to set up your device.
Ensure your phone's location is allowed so that you have to add or choose the desired place to validate and accept access to your current location.
After you have set up an account and given the go-ahead for Chromecast to scan devices in the area, select yours from those listed to link it.
However, before both devices are linked together, you will need to tap yes to accept the pairing.
Also, to proceed, please agree or refuse Google's application to collect anonymized data.
Select the rooms and Wi-Fi where you want to connect your device. And you're ready to go.
As many rooms as you wish are available, searching, pausing, and using video services at an impressive speed.
How to Successfully Link your Universal Remote to Google Home
Say commands to the Google home page to ask Harmony to link to your account.
Verify the commands on your phone requesting Link to Harmony and press the Link button in the bottom right corner.
Resume sign-in process logging in by using your Harmony user name and password.
For each activity, you choose to understand going forward from your Google Home request adding descriptive names for future shortcuts to the various devices.
Now you can set up your channels and assign commands to specific Samsung TV google home commands for Google Home to launch on your multiple devices.
Be sure to click Link account at the end to complete the process.
Using the Quick Remote application to connect Google Home to Roku TV
Doing a sound installation can allow you to watch channels and enjoy your favorite series at the click of a button.
Providing that you own a Roku TV, please install the Quick Remote App on the Android device to connect your TV to Google Home.
The concept behind this is that Google Home can communicate with the Quick Remote app, which displays with your Roku TV.
Learn More: New World Of Smartphone Home Security Apps
How to Connect Google Home to the Quick Remote app
Command Google orally to let you communicate with Quick Remote. Google will prompt you to connect to Quick Remote. Therefore, a Quick Remote link card should appear in the Google Home app on your phone.
However, if it doesn't, click Add and configure your device to link to your innovative home services, after which you can click on the Quick Remote app. Note that this will maximize the battery life of the Quick Remote software if your smartphone is having problems connecting to Roku. The finest thing that can happen to many people is a house equipped with Smart Things technology.
How to Connect Google Home to Samsung Smart TV without Chromecast: FAQs
Can I connect my Samsung TV to Google home?
Yes, you can. For this, several ways can help you to set up your Smart TV to Google Home properly.
How do I connect my Google Home to my Smart TV?
• Please confirm that Chromecast, the speaker, or the display are all connected to the same Wi-Fi network or to the same account on your smart-enabled smartphone or tablet device.
• Launch Google Home and start using it.
• Tap Add settings appliance in the top left.
• Click the house you want to add the gadget to, then tap Next.
• Proceed until the desired results are achieved.
Do Samsung TVs have Chromecast built-in?
The Samsung brand is currently among the hottest TV manufacturers in the world. But none of them have Chromecast built-in at the time of writing this article so one of the most reasonable alternatives to get your TV connected to Google Home is to use an external Chromecast.
However, if you don't have one, don't worry. There is always something you can do.
Conclusion
If you are utilizing a Roku with your TV, the Quick Remote app is the least expensive of all the alternatives listed. I also didn't seem to utilize the app in combination with Roku to change the feed or volume of my TV or to turn it on or off. In addition to all of that, the app often experienced a lot of issues.
The Google Chromecast is inexpensive and comes with all the functionality you want.
Again, if you want to use it to manage TV functions like volume and input, check sure your TV has CEC support.
I went with the Harmony remote since it was a little more pricey. As a result, you may be able to utilize it to manage other aspects of your house.
Besides, you can connect it to your Amazon Firestick if you have one, so in this regard, there will be no need for a Chromecast.
In short, you can say that depending on your needs and what you want to do. It may be relevant to use a Chromecast. Today, technology has advanced so much that it allows you to perform certain functions just by talking.