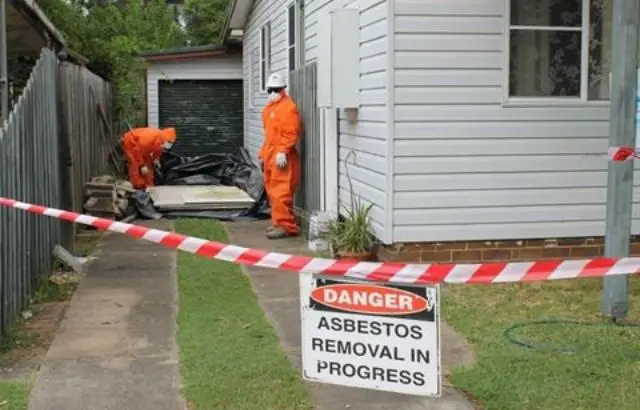 How to Cover Asbestos Siding | Step By Step Guide By Expert
Disclaimer
Articles, products, and services offered on this site are for informational purposes only. We recommend using caution and seeking professional advice. This site provides general information. We are part of the Amazon Services LLC Associates Program, an affiliate advertising program. Amazon.com is compensated for sales resulting from links on our website.
Please review our disclaimer before taking action based on anything you read or see.
In older times, people used asbestos fibers to produce roofs and sidings to give them strength and increase their durability. In this way, you can add the maximum amount of isolation and fireproof to your lovely homes. But the trend for using asbestos siding had weakened in the early 80s when people understood that it was dangerous because inhaling powdery substances can cause some lung cancer as it contains a similar kind of product but in formidable form. This can change its state when it begins to dry or when it might be damaged. This article will be helpful to know about how to cover asbestos siding? 
When it happens, it is better to replace it, but it can be costly. Alternatively, it can also be covered with sidings. 
How to Cover Asbestos Siding
So, to better understand, follow these steps:
Painting
Asbestos siding, though, is a difficult task, especially when it flakes over with time. Painting asbestos siding will be helpful to avoid this. It would be best if you opt for the waterproof paint and mold and mildew-resistant. The easy way for asbestos siding painting is by using a paint sprayer. Using the spray makes the task easy and quick, as it prevents the flaking process of asbestos pieces into the paint container and the brush. You can also use a hair paintbrush for this purpose. Apply the second coat of paint when the first coat gets dry.
Addition of plastic sheeting
If you want to create a barrier among the elements and prevent the rubbing against the painted asbestos siding, you can use plastic sheets. It will add a layer that will reduce the friction and also adds protection in between. 
On the top of the exterior wall, put the top edge of plastic sheets over the siding.
Nailing into asbestos siding:
It is a crucial step. It can be done by placing many nails in the plastic sheets when the top of the plastic sheets is completely attached. Make sure that the nails are correctly put to secure the plastic sheet. 
Repeat this process on the edges too. Make sure that sheets are overlapping when you are using more than one sheet by nailing them.
You can also use the shovel for digging the required area so that the sheets may cover the big area of the wall. The excess number of sheets should be trimmed with the help of a utility knife.                                
Addition of foam board
If you are trying to install the siding on the prior siding, you need an even surface with plastic sheets. Cut the foam board, matched to the exterior wall that needs covering according to the measurement.
The exterior foam board should be waterproof, mold and mildew-resistant to reduce the damage in future. 
Now place and screw the foam board on the wall.
The galvanized screws should be used at the existing siding on the corners. Now fasten the screws after the required distance.
Vinyl siding
In the end, you will attach the new siding from the top of the bottom. Fasten the sides of the vinyl sheets with the screws to identify asbestos siding. 
Asbestos ceiling tiles
Many people go for the asbestos ceiling tiles because of their superior quality compared to other materials. The critical reason is that they are water, heat and chemical resistant, and long-lasting. 
However, vinyl tiles are banned because of health problems in respiratory systems and few types of cancers.
The important point in using asbestos ceilings is that they are harmful when broken or damaged. It is therefore essential to seal them wisely to avoid the risks.
This sealing process is encapsulation, in which you need a high quality of paint.
When you are doing the asbestos ceiling process by yourself, you should be very careful.
How to Cover Asbestos Siding: Follow the Steps 
Use of protective clothes
It is essential to wear protective clothes, safety glasses, and an approved respirator when siding asbestos because it may injure health. As safety comes first, you need to be extra careful about yourself. You may find your safety gear according to your preferences to avoid possible accidents.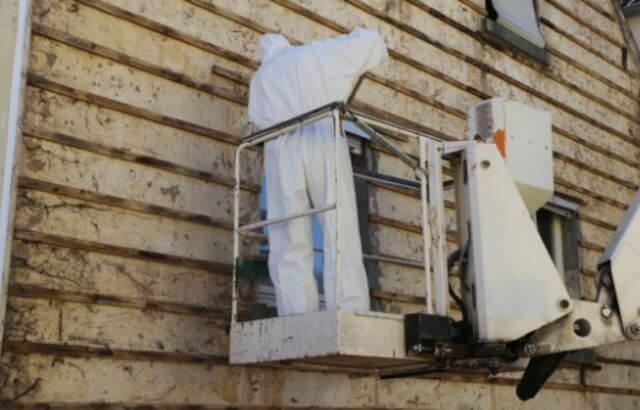 Circulation and heating systems
You should turn off the heating and circulation systems in the houses with asbestos siding because they might throw the asbestos in the air. It is again one of the most important precautionary measures.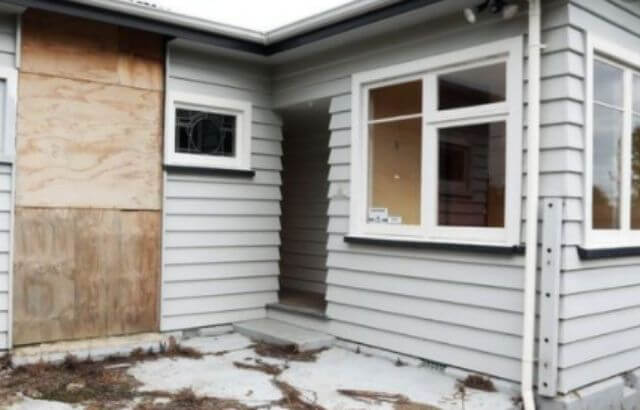 Remove the furniture
While doing asbestos siding, remove all kinds of furniture because paint sealing needs spray to go through the table. Other than this, you can cover the furniture with plastic sheets to avoid this. Remove the light fixtures and the smoke from the roofs and walls.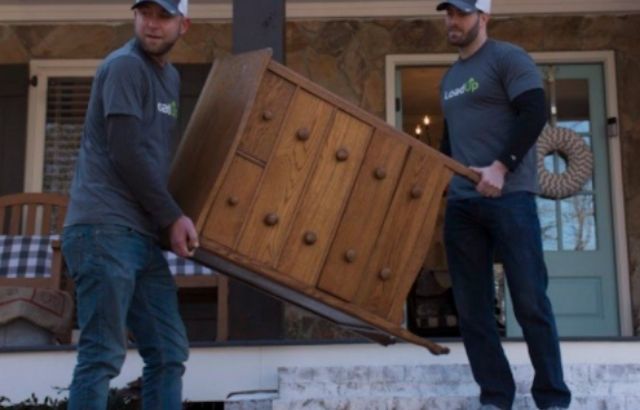 Cover the walls
Cover the walls with plastic sheets so that the paint should not fall on them. To prevent the walls from top to bottom, use the plastic sheets that come with the masking tape.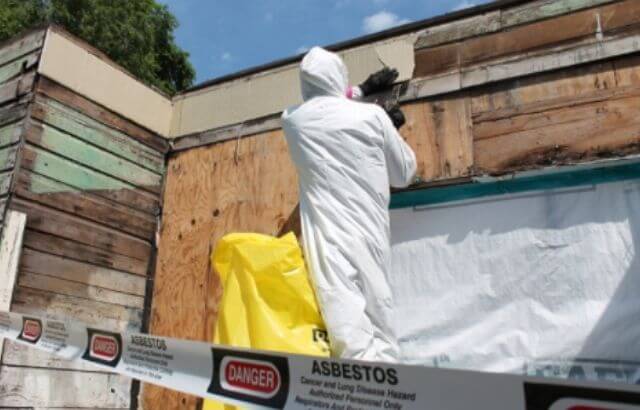 Holes fillings
Now fill the holes and cracks with the spackles so that the paint should not go through in them. Use the dusters and cobwebs to clean the dust too.
Ceiling spray
Use the spray of latex paint on the surface of tiles. You should do two coats as recommended by experts, but wait till the first one should dry.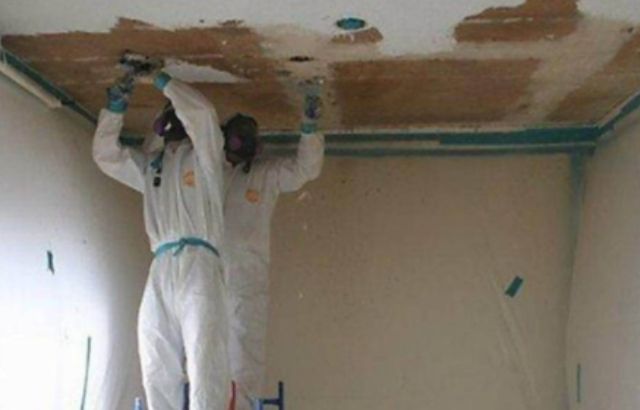 Give time for dryness.
For better results, give sufficient time to paint for drying, it should be more than 4 hours. Remove the plastic sheets when it dries completely. If you follow the whole process, you will be surprised to see how long it does asbestos siding last.
Stucco covering
You can use three by four pressure-treated plywood instead of covering the asbestos siding with stucco.
Benefits of Asbestos Siding
It gives reliable structural support to your homes.
It is also termite resistant.
Easy to maintain and clean.
It can absorb the paint easily.
The process of painting is not challenging.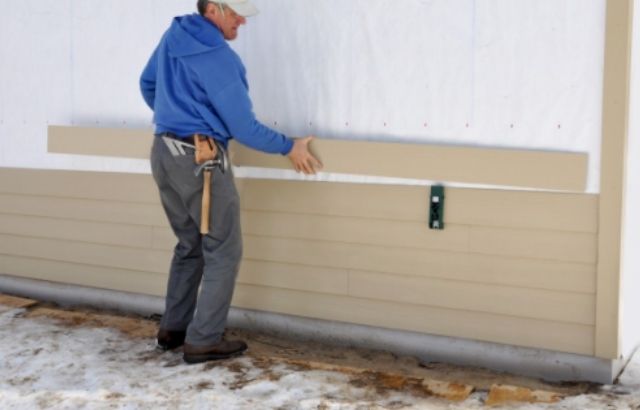 Tools to cover asbestos siding with hands
Asbestos adhesives
Pipe lagging, furnace cement, and glue for floors, walls, ceiling tiles. Sealants for roofs
Asbestos duct connectors
Fabric that attaches parts of HVAC
Asbestos Electrical parts
Electrical shielding's, Ebonized panels, flash guard papers, cable wrap, and wire insulation
Asbestos Fireproofing
Tar paper, fire-fighter gear, paint, and spray for fireproofing.
Asbestos insulation
Pipe wrap, block insulation, Loose-fill insulation, Acoustic tiles, and spray
Products to Cover Asbestos Siding on Amazon:
Transparent duct tape, ultra-high
Mini Gaffer Tape Rolls.
HBT HBCN65P 15 Degree coil siding.
S-18 Neoprene Cement All-purpose.
3 M all weather flashing tape.
TFCFL Concrete Screed Engine 35.8.
TOMAX PCDM Inch 6 Tooth.
Lynn Manufacturing Ceramic fiber.
Lynn Manufacturing Replacement Bick.
Lynn manufacturing Replacement.
Cera Manufacturing Replacement.
TFCFL Concrete Screed Engine.
Lynn Manufacturing Ceramic fiber.
Drill Power heavy Duty Stiff Bristle
AeroPro MCN55 15 Degree coil siding
Lynn Manufacturing Kaowool 2300F.
Patch & Shield Power Tape Black- All.
JVCC Repair-1 Leather& Vinyl…
XFasten Waterproof Patch and Seal.
Gypsum Board Cutter Blue Stainless Steel.
WD-40-490224 Multi-use Product.
PVC & Vinyl Water Proof Repair.
ATack Water Proof Patch and Seal.
How to Cover Asbestos Siding: FAQ's
Can you cover asbestos siding?
Yes! Of course some experts suggest the asbestos siding with screws rather than nails if you want to side on the existing siding. During the procedure, the shingles should be removed and wetted to prevent the fibers from the air. They should be disposed of properly.
Can asbestos siding be repaired?
Asbestos siding is difficult, but the good news is that you can replace it with another one that matches the older one.
You can repair asbestos siding by using patchwork in small areas where it has cracks, holes, and gaps you can see. But the old asbestos sidings are textured and grooved, so they are challenging to repair. So, it is better to replace the whole pieces with the new ones. There are so many options, types, and styles available from the reputed companies in the market as far as there is a discussion of replacing asbestos siding. The weather side-line of fiber cement is the famous option for this purpose.
How do you clean asbestos siding?
To clean asbestos siding, mix one teaspoon of liquid dishwashing detergent with water in a spray bottle, place all the products at the entry and exit places. Clean the wet rags with a water sprayer and place the asbestos waste disposable bags on the entry and exit places.
Conclusion
To conclude this topic, knowing about the type of siding in the homes, people have panicked the fear. Especially if it is asbestos type; it might be injurious for health and should be removed nearly because facts and figures tell that it can cause some types of cancers. But actually, removing the asbestos siding might be harmful than leaving it as it is. But if we talk about the use of asbestos siding, it has helped produce roofs and sidings to give them strength and increase durability, fireproofing, and isolation. 
Read More: How to Get Stain Off Vinyl Siding