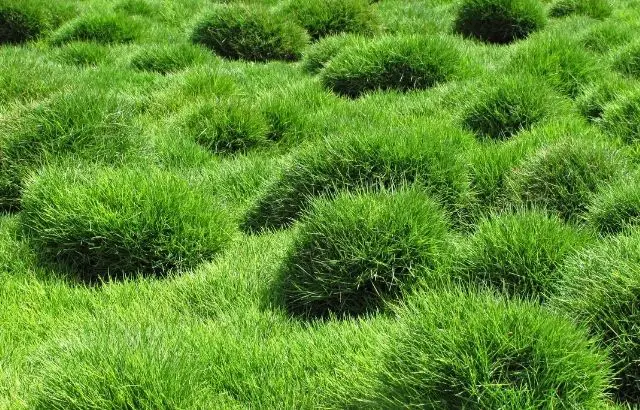 How to Grow Zoysia Grass on Existing Lawn | Expert Guide
Disclaimer
Articles, products, and services offered on this site are for informational purposes only. We are part of the Amazon Services LLC Associates Program, an affiliate advertising program. Amazon.com is compensated for sales resulting from links on our website.
Please review our disclaimer before acting based on anything you read or see.
Want to learn how to grow Zoysia grass on existing lawn?
Our home's appearance shows elegance and family harmony; we are talking about the front of your house. An organized front facade, combined in colors and structure, has to have a Zoysia grass lawn to match. This, apart from giving that sublime touch, becomes a place of recreation and enjoyment suitable for family enjoyment.
Nowadays, having a lawn to the height is usually complicated because of its maintenance, which usually generates high costs. However, some grasses can be mixed with the existing lawn. This is used to highlight and improve it, reducing the costs generated by normal maintenance. On this occasion, we will recommend grass that can generate a great and resistant lawn.
Zoysia grass is a very strong grass, resistant to heat, lack of water, and foot traffic. Native to East Asia, when grown in the right climate, it is a lawn for life. Below, we will guide you on how to grow Zoysia grass in existing lawns:
How to Grow Zoysia Grass on Existing Lawn
Growing Zoysia grass
In the same way that lawns are generally grown, there are two ways to grow a lawn:
First option
It was using Zoysia lawn from seed, which consists of sowing it. This is the common way in which it is expected to germinate, develop and spread the grass. Another way is to plug the Zoysia grass, which consists of placing it in checkerboards, thus avoiding weeds. In this way, it will form a spectacular and harmonious lawn.
This way is the most economical because they have low cost in the market, and it is a process that anyone can do. The complicated part is the wait because the seed needs to grow and complete its cycle to enjoy it.
The temperature for its sowing in the ground must be higher than 17 degrees Celsius. It is recommended to do it at the end of the spring season, where the heat would be ideal.
This type of grass grows slowly with the ideal temperature. Its cycle ends in approximately one month.
Second option
Very popular nowadays is to use Zoysia seed sods, loaves, or fortifications. These are pieces of already germinated grass that have completed their cycle in the form of square rolls. They are stretched over the existing lawn and soil.
This option is not economical, however, as a matter of time is great, because you instantly enjoy your new lawn. The advantage of these pre-cultivated carpets is that they are rolled out, so there is no other process to carry out.
However, you have to consider the season in which it is carried out; doing it with low temperatures will delay the lawn's climate control.
Zoysia's Origins
The Zoysia grass bears the name of the Austrian scientist Karl von Zois and originates from the Asian continent. In the 1970s and 1980s, the reputation of Zoysia increased due to its prominent promotion as the only lawn that will not turn brown in the sweltering summer heat. Exotic zoysia will outpace other grasses if grown next to each other.
Motivated by its easy maintenance, it is a viable and reliable choice. It is hardy and adaptable to seasonal climate, at its best in hot weather, and very resistant to low temperatures.
Due to its thickness and deep roots, it is very resistant to foot traffic and climatic changes. At the same time, they give a spectacular touch to your garden generating a fantastic lawn. Growing Zoysia grass on existing lawns is easy.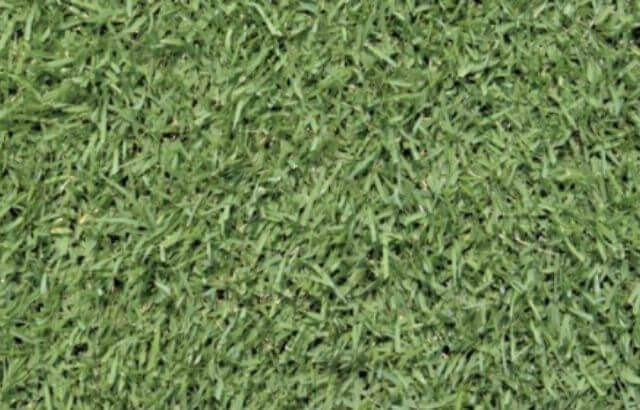 Zoysia Lawn Maintenance
Remember to choose the Zoysia lawn seed wisely. Just as every lawn must have its maintenance, the Zoysia does not escape the rule. Therefore, we will show you ways to keep your lawn in perfect condition:
You can maintain this type of lawn with little water as long as it is well cultivated. When the seed has just been sown, water is recommended every day for at least one year, respecting the times. After this time, it is not necessary to do it every day. Depending on the hot season, you can do it up to twice a week.
It does not need to be cut in a row or let the grass mow, as it is a slow-growing seed grass. This is an advantage because the recommended pruning is that it has a height of more than 3 cm, which takes time to reach this point.
Because of its long roots, it does not need so much water. However, when watering, it is necessary to make it deep so that they have enough liquid.
The fertilizing cycle is short and should be done in contact with the soil. You can do it twice a year.
There are two Zoysia grass types; Zoysia japonica and tenuifolia, varieties of plants such as fescue. You can find palisade Zoysia seeds too.
It is necessary to apply several pounds of nitrogen for fertilization, depending on the inches in cutting height.
You should remove all traces of thatch in the surrounding area. With these tips, we can give regular maintenance to the lawn and give a long life to the grass.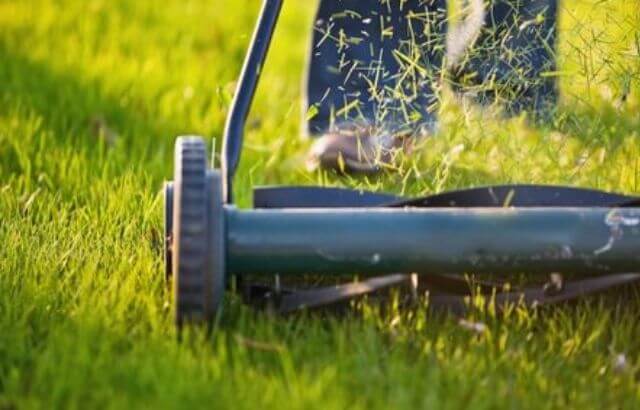 Zoysia Grass Features
Its maintenance is minimal, very economical because it is a very strong grass.
It is a grass of warm climate with good adaptation to cold. It resists up to 10 degrees Celsius.
Also, it is a grass that remains in the sun, which adapts to a little shade.
Due to its thick growth, it resists the transit of people on it.
Zoysia Grass Advantages
It does not fade its original green color during droughts and high temperatures, unlike grasses accustomed to cool seasons.
Resistant to weeds, forming a thick and soft grass, the most similar to a pillow.
It generates a neat and tidy appearance, as its thickness allows for close mowing height.
It requires less water than any other grass today.
Disadvantages of Zoysia grass
It loses its color to brown when it reaches temperatures below 9 degrees Celsius. In harsh winters, suffer greatly. When the right heat returns, it recovers its color.
It takes longer to germinate completely. Its cycle is longer than the other types. Optimum development takes approximately one-year minimum.
The quick way to plant it is with plugs or grass for mowings.
How to Grow Zoysia Grass on Existing Lawn: FAQs
Is it difficult to grow Zoysia grass?
A lawn must be aesthetically pleasing, and growing Zoysia grass complements and beautifies any lawn. In addition to this, it is very easy to grow Zoysia grass, an Asian advantage. Its cultivation methods are divided into two, one lasting about a month and the other practically instantaneous.
The first one consists of sowing the seed in combination with existing soil and grass. This is the economical way. Water daily and wait for it to complete the cycle of approximately 30 days. It is using the same process of plant Zoysia grass plugs, a valid option. The second is to buy the mats with the seed already established and plant them on the lawn. We mean plugging Zoysia turf.
How long does it take for Zoysia grass to fill-in?
Zoysia grass is slow-growing compared to other grasses, with the right climate to germinate. The average time is approximately one month, in which it completes its cycle. Its period for total germination in good season is at least one year.
The ideal temperature for germination at this time should be above 19 degrees Celsius. For this reason, it is recommended to carry out the cultivation at the end of spring to adapt it to the heat of the season.
Using sod is an alternative to have an instant green and good lawn. On the downside, they are somewhat costly compared to growing the seed.
Where does Zoysia grass grow best?
To form a common lawn in hot places is very difficult because of the large maintenance required. However, Zoysia grass has a different typology than the others as a creeping perennial herbaceous plant native to Asia.
Grow your Zoysia grass now!
Nowadays, having a fantastic lawn is an almost impossible task, and if you want to renew it even harder because of its long maintenance processes and costs to reseed. Thanks to this article, you have the solution on how to grow Zoysia grass on existing lawns.
It is a tool that will help you to improve your home lawn. This grass is being used in major public and private parks in major cities around the world for its great benefits, resistance, and comfort that it generates.
It's ideal environment to germinate is in places with high temperatures and little rain. Therefore, it requires very little maintenance and, of course, little water due to its adaptability and strength. It is considered an indestructible grass because its strong roots and bulky branches are very soft, comparable to carpets where people can walk without shoes.
It is ideal for the Mediterranean climate, although it can withstand up to 10 degrees Celsius. Finally, the best place for Zoysia grass to grow is in a place with temperatures above 19 degrees Celsius since it adapts to any soil. So it does not matter if it is sandy soil or not. It adapts to any soil contact or any soil surface.
The incredible easy and economical maintenance makes it one of the first options when choosing. How it adapts to hot weather and little rain highlights its qualities.
So, the strength it has to maintain itself in cold weather, withstanding up to 11 degrees Celsius without suffering any damage. In general, it is the best choice of the moment when talking about lawns, and here we gave you how to grow Zoysia grass in existing lawns.
Read More: How To Grow Magnolia Tree From Seed