How to Hang a Stained Glass Window | A Proper Guidelines By Expert
Disclaimer
Articles, products, and services offered on this site are for informational purposes only. We recommend using caution and seeking professional advice. This site provides general information. We are part of the Amazon Services LLC Associates Program, an affiliate advertising program. Amazon.com is compensated for sales resulting from links on our website.
Please review our disclaimer before taking action based on anything you read or see.
A stained glass window can add a lot of joy to your home. You can install a stained glass window just like a regular window. That is why we bring to you how to hang a stained glass window. However, this makes it difficult to take it with you if you ever move. Yet, you can hang a stained glass window like a painting.
We know that the larger the window, the heavier it will be. This is due to the glass and leads they are made of.
Hanging a heavy window is possible, but you must take some precautions to ensure that both your home and the window are safe.
Traditional stained glass windows need not be enjoyed only in a church. Some somewhat simpler patterns, such as stars, can be placed in a house window to give it an elegant touch. Glass window art is essential here.
Instead of placing a stained glass window with small crystals that form drawings, there is also the option of placing windows with several symmetrical rectangles of different colors to give a more bohemian touch to the room.
How to Hang a Stained Glass Window?
Step 1: Select a suitable location for the window
Stained glass windows are installed in front of a glass window to let the light shine through, but you can hang them against a wall or hang them from the ceiling to hang inside a room.
Hanging can be a great help to your home. A suncatcher is ideal for your window.
Step 2: Install hooks in the window frame
If your window frame is metal, chances are it already has hanging hooks. If not, you will need to add a wood frame or weld some metal hooks to the edge.
For a wood frame, bent hooks and roll hooks are good options; both are enclosed hooks attached to the wood frame with screws.
Use at least two stained glass hanging hooks—one at each end of the top of the frame or one on each side. However, it is also possible to use more. Using more will better manage the weight of the frame.
Use a ruler to make sure you install the hooks symmetrically so they hang evenly.
Step 3: Place the studs in the area where you would like to install your window.
You can use a stud finder, tapping on the ceiling or walls. This way, you will hear a dull thud instead of the hollow sound of drywall.
You must install the hooks per window on studs, which will be strong enough to support it. To attach the hooks, you will use them to hang your window. It is necessary to drill holes in the wall.
Heavy eye hooks are the right choice. However, you can use bent or rolled hooks or even cup hooks.
Use at least one hook with wires for each window hook to distribute the weight among several stiles.
The beveled glass window is by far a perfect choice.
Step 4: Install the hooks
The cup hooks and eye hooks are swiveled into place, while the roll and bent hooks are screwed into place.
Step 5: You can use chain pieces to hang the hooks from the window frame on your ceiling or wall.
Display stained glass on the wall is not so easy. However, a chain window can often be opened with pliers and usually does not need to be cut. In some cases, it is essential to remove all the excess window glass.
Benefits of Adding a Stained Glass Window
Some of the benefits of adding a stained glass window to your home are:
Adds color or interest to an existing set of windows 
Enhances the architecture of your home
Introduces touches of color to both the interior and exterior of your home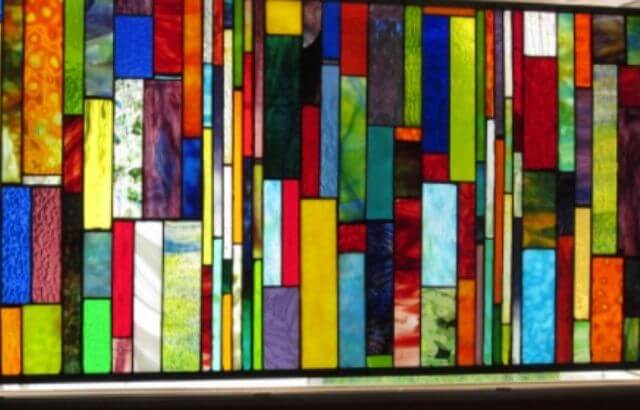 Drawbacks of Stained Glass
Stained glass windows can add privacy and extravagance to your home decor. However, it doesn't mean they are the right choice for every room.
There is a fine line between using too many and decorating with them elegantly.
These are some of the drawbacks: Avoid choosing dark ones. Not much light passes through them.
Can distort outdoor landscape views.
You will select pieces that will change your home environment.
If you are altering your window's shape, you will change your home's design in the long run.
The best places to buy stained glass for the home
You may find both modern and vintage stained glass at the following locations if you use colored glass glue or hang glass artwork in windows instead of tinted glass panels:
• Antique shops and thrift shops: These locations often have stained glass that has been recovered from historic buildings. Sometimes the finest aspect of buying vintage or rescued stained – glass windows is the legacy and workmanship.
• Custom Tinted Glass: Panels and tapestries are the work of several craftspeople around the nation. You may get a unique piece of art in this method.
• Internet (Etsy, Wayfair, eBay, etc.): E – commerce offers a plethora of options for selecting the ideal stained glass. You may choose handcrafted items from websites like Etsy or brand-new items from companies like Costco and Wayfair. Even treasures may be purchased online from places like eBay. What matters is that the transportation is safe.
• Department stores: Locations like Home Depot feature windows that go beyond the norm. Stained glass windows and panels come in a range of styles as well.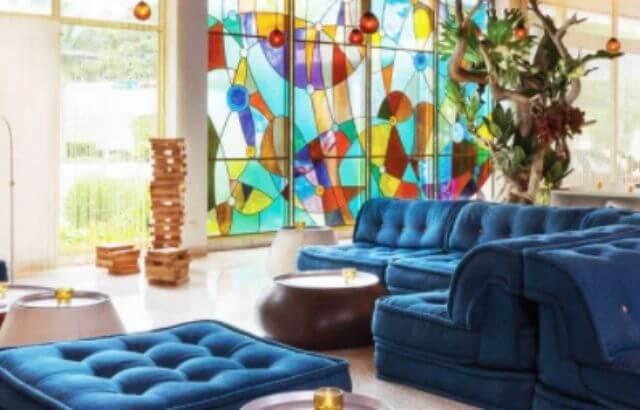 How much do windows with stained glass price?
The cost of stained glass varies based on where you buy it, as well as its age or size.
Purchasing stained panes, curtains, or windshield film will also affect how much it costs.
The kind of stained glass you choose will determine the cost of a proper installation. For instance, based on the scale and amount of craftsmanship, stained glass windows may cost up to several thousand pounds.
An ancient stained glass window may cost anywhere from $150 to $24,000, depending on its condition. Expect to pay between $400 and $700 for a stained glass window with a timber frame.
Yellow curtain lynchings are a popular choice since they're less costly and look great.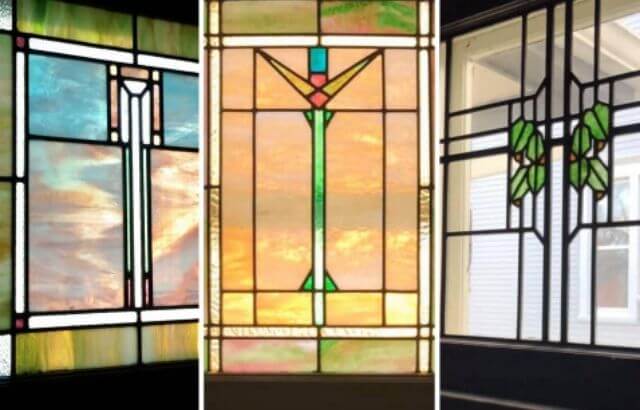 substitutes for stained glass
You don't have to replace your windows or consider a challenging setup if you like the design of the stained glass.
Stained glass substitutes are an alternative.
They're a fantastic way to indulge your passion for stained glass without fully committing fully.
Here are some other alternatives for stained glass to think about:
• Stained glass panel film (also known as stained glass stickers): The producers use the terms interchangeably when referring to stained glass window film. Each is a fake window solution that attaches to your current windows to give the appearance of stained glass.
• Stained glass tapestry: If you choose this option, a stained glass screen decoration will be hung. The option would be to hang it like a piece of art.
• Glass substitute: You may also purchase ornamental items that resemble stained glass but are made of plastic. When you browse the options, you will see that the same methods are used and that these pieces resemble stained glass.
• Alpine sun catcher windows: These modest works of art are popular choices. The suncatcher window hanging creates a cozy and elegant atmosphere in the house.
Upkeep of a Stained-Glass Window
You need to polish your glass windows carefully and with patience. This is particularly true when it comes to cleaning an old stained-glass window.
When it's necessary to clean your smudged windows, keep the following in mind:
For mild cleaning, use pure water and a clean microfiber; if residue develops, use a cleaner free of vinegar or ammonia.
Make sure your cleaning supplies are pH-neutral and non-abrasive.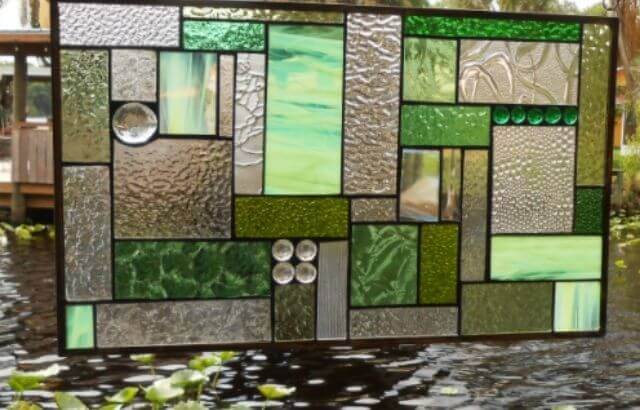 How to Hang a Stained Glass Window: FAQ
Where do you put a stained glass window on the wall?
The window should be placed in an appropriate area. Stained glass windows are frequently installed in front of regular windows to let light across, but they can also be hung inside a space from the roof or against a wall.
How do you hang a stained glass suncatcher?
You are using a small nail or screw hook securely on your wall over your chosen position/window/corner of the room or even your favorite tree in the garden. Use wire to achieve the ideal height you would like to place at, attracting the best light.
How do you hang glass panels?
The easiest way to hang a stained glass window panel is to attach some hooks to the actual window frame and hang the stained glass with wire or chain. It is the best option for people who want to move and take the stained glass window. The stained glass window can be much smaller than the existing window frame.
Conclusion
When you include the exquisiteness of stained glass into both interior and outdoor designs, it adds a distinctive touch.
It's a lovely way to add intrigue and a dash of history to your house, if you choose a glass window with vivid colors or clear glass.
The best course of action is to engage a professional installation since some stained glass is sensitive. There are several additional options if a stained glass display is not to your taste.
Colored glass window curtains and window decorations are examples of this. Costs may differ based on the kind of stained glass you choose.
A vintage stained glass window can add a lot of flair and beauty to your house, and many individuals choose to hang one. Your home can gain a unique touch by attaching stained glass to a window.
Read More: How to Cover Large Windows