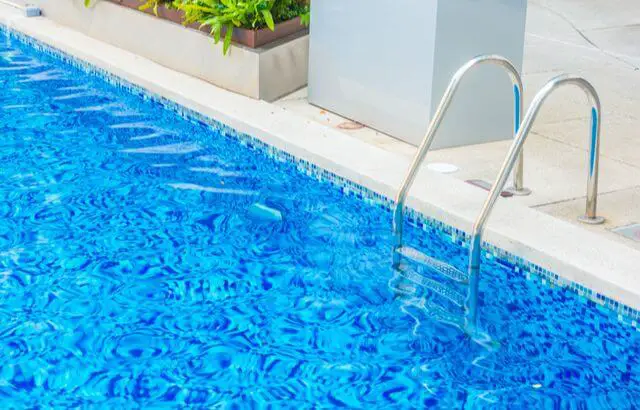 How to Heat a Swimming Pool | 13 Cheap Ways to Heat Easily
Disclaimer
Articles, products, and services offered on this site are for informational purposes only. We are part of the Amazon Services LLC Associates Program, an affiliate advertising program. Amazon.com is compensated for sales resulting from links on our website.
Please review our disclaimer before acting based on anything you read or see.
There are many ways in which you can heat your swimming pool without spending a lot of money. There are even some cases where you won't need to spend a single dollar.  So, let's see all your options at your disposal and enjoy the hot water to cool off in the best way with our guide on how to heat a swimming pool.
How to Heat a Swimming Pool
Use the sun's energy.
Use a natural way to heat your pool
Make use of a black hose
Build up a small system to heat the water
Use a Solar Cover
Use a Solar Dome
You can use a Natural Gas or Propane Pool Heater
Use an automatic gas heater
Using a heat pump
Use Solar Rings for Pool
Make use of Liquid Solar Cover
Use a Windproof Pool Enclosure
Use the sun's energy.
You can give your pool some heat by capturing the sun's energy. Because it retains heat, you can naturally use a black hose to heat a swimming pool.
The sun heats the pool's water for free. When you sit in the sun, the water in your pool absorbs the sun and heat.
An average-sized pool heats up by about 0.7 degrees per hour in the midday sun. A disadvantage of the sun's heat is the evaporation of water.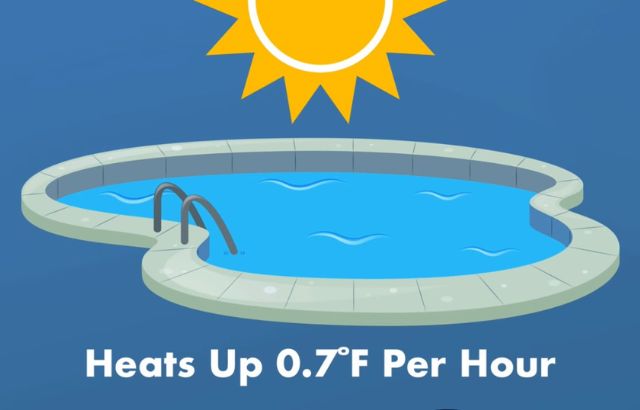 Use a natural way to heat your pool
Every quarter-inch of water evaporating from the same pool can cause a 5°F drop.
They retain heat even at night by preventing water from evaporating, which is essential for solar collectors.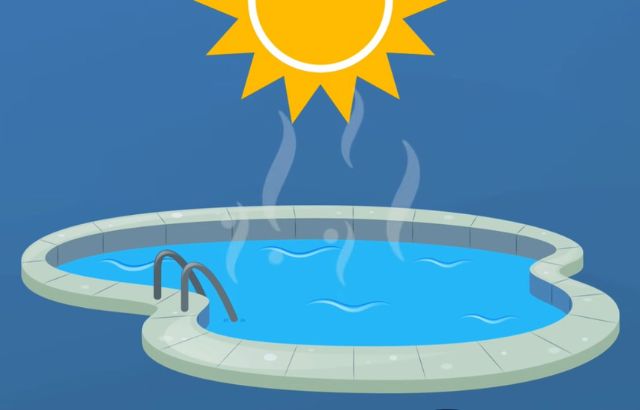 The daytime heat generated by your pool is lost overnight. A solar blanket prevents 95% of the water from evaporating and a portion of heat from escaping.
The pool's chemicals evaporate as the water evaporates.
Use a black hose
Solar power performs in this simple but clever hack. Using a black hose naturally heats your water since darker colours absorb more heat.
You can make your pool heater out of a black garden hose and solar panels when you put the hose in, leave at least 50–100 feet of hose. Most hoses with lengths between 150 and 300 feet can cover this distance.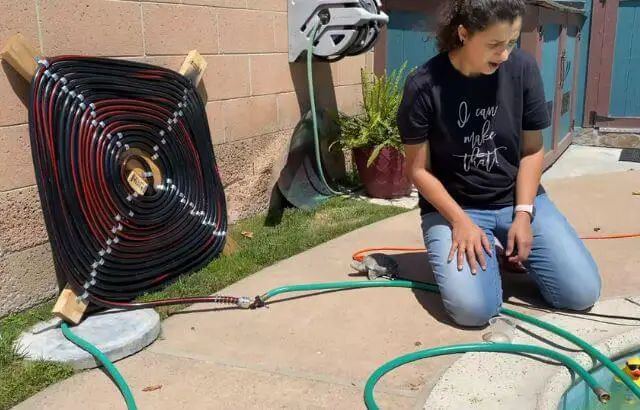 Build up a small system to heat the water
You can use a faucet to connect the return line of your pool pump to the hose (this may need an installation).
Your next stop should be a nearby roof (like a house or shed) or a place with the most direct sunlight.
As shown in the picture above, wind the hose into a coil. Then, feed the end of the coil straight into the pool with the rest of the hose. (Because the hose is in the shape of a ring, it can hold heat better, so the water will be warmer.) Finally, the cost is between $80 and $150.
Use a Solar Cover
A solar cover is a cost-effective way to heat your pool.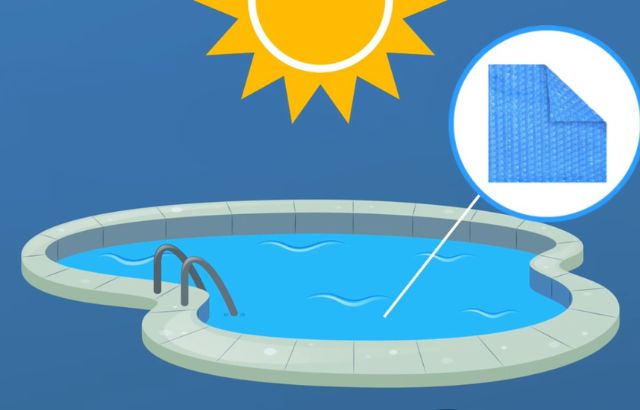 A Solar Cover helps you keep the temperature
Why?
Pool heat is lost in a big way through evaporation. During the day, water from the ground evaporates wind and sun erosion cause water to be lost. 
The temperature will decrease when you take warm water out of your pool and put it in cooler water. If you let the water evaporate, this is what will happen.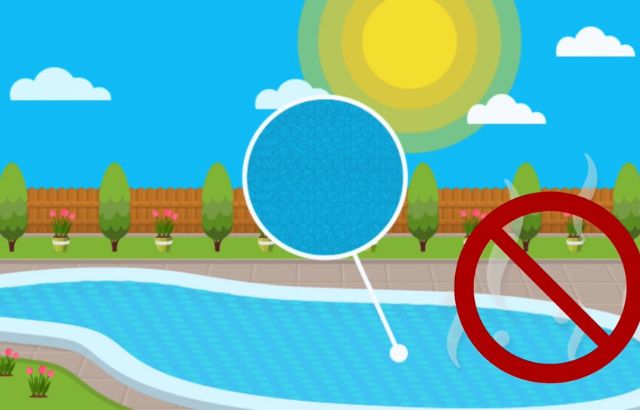 A solar cover avoids water evaporation.
Covering it with sunlight is the best way to keep water from evaporating. It keeps water from evaporating and can also be used as a cheap pool heater because a law blanket will help you achieve this goal.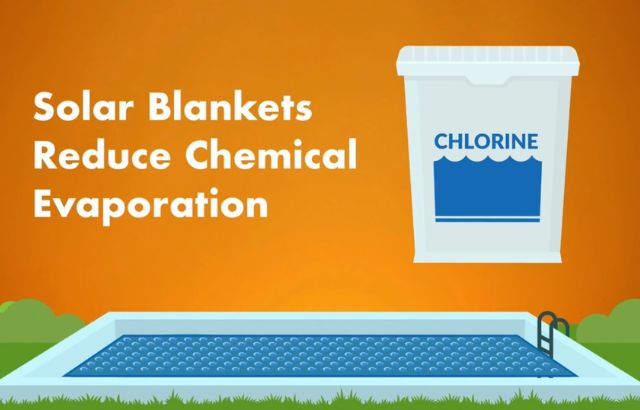 When they reduce chemical evaporation, they maintain the temperature
Evaporation takes away 75% of the heat in your pool. This is a cheap way to heat your pool.
Use a Solar Dome
A Solar Dome collects the sun's rays and sends the warm water back into your pool. In this case, you'll need to use more connectors. Not only are they expensive, but they are also hard to find.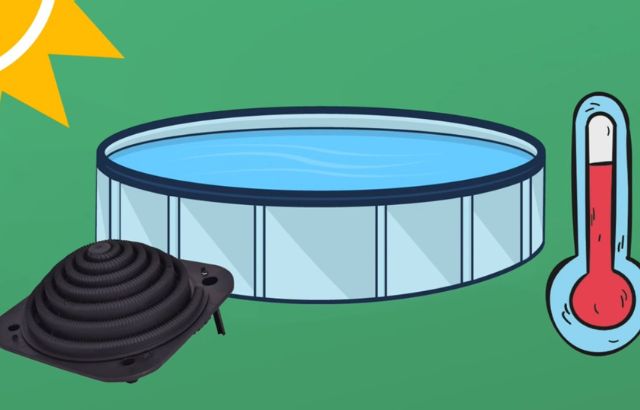 They can heat up to ten degrees.
You don't have to pay anything to heat your pool after buying it because solar energy is used.
Solar heaters can be expensive, but you can make your own for less money if you are handy and have a sump pump and a black irrigation hose. There are a lot of guides on YouTube that can help you.
Use a Natural Gas or Propane Pool Heater
After going through the chamber in your heater, the hot water goes back into the pool.
These heaters are great if you live in a colder area because they heat your pool quickly and effectively.
On the other hand, installing this system will cost you a lot of money. That means spending money on gas, which is a necessary cost. It also needs a lot of care and fixing when things go wrong.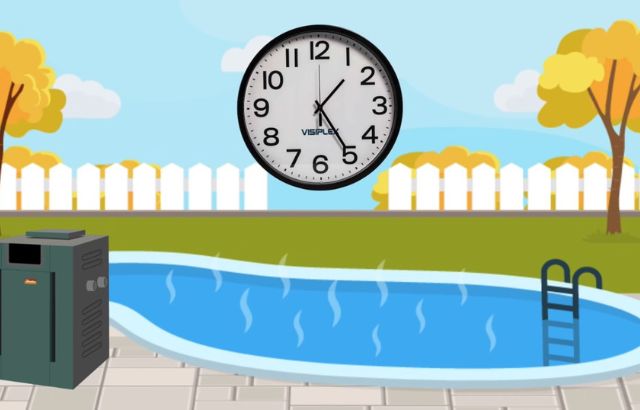 They do the work fast, but they are not cheap.
Most of the time, the installation cost is between $500 and $1500. We have mentioned this one because it is the most effective, but as we told you, it is not free.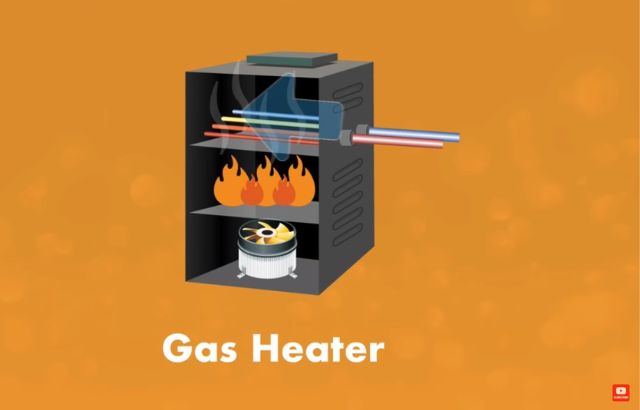 You can use an automatic gas heater like this one.
You could save hundreds or even thousands of dollars by doing some of the work yourself in the long run. And keeping it running will cost between $200 and $400 a month.
Using a heat pump to keep your pool warm
They use warm air from the surrounding atmosphere to warm the water in the pool. In this low-energy process, the temperature is the variable.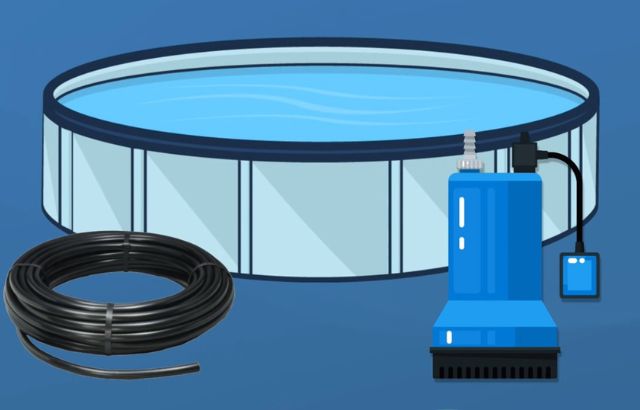 You can use a black irrigation hose with your propane sump pump
To get the system up and running, the budget should be between $500 and $1,500.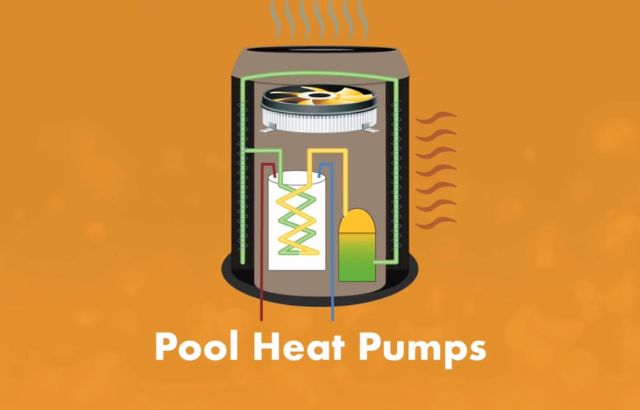 This is how a pump system works.
Thousands of dollars can be saved by doing things yourself. Between $100 and $200 a month is needed to maintain it.
Use Solar Rings for Pool
Solar rings are a great way to get the benefits of solar heating if you aren't ready to buy a solar cover. You could think of them as a cover for the sun that has been broken into smaller, easier-to-handle rings. They aren't the most expensive in terms of price.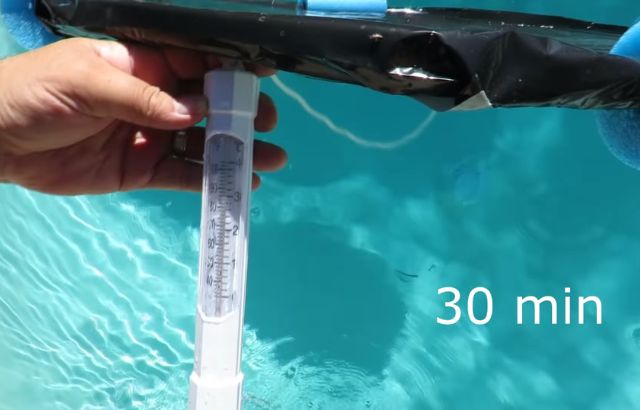 You can use solar rings and test the water's temperature regularly
Use enough solar rings to cover the surface of your pool. They'll take care of the rest, gliding gently while keeping the sun's rays inside.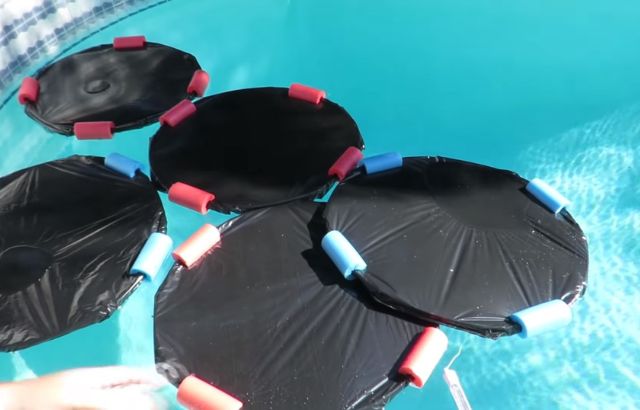 They are not powerful enough, but you can DIY
Use solar rings with magnets built into them to keep them attached and thus closer.
Solar rings can make as much heat as 21,000 BTUs per day.
Prices can range from $50 to $250.
Use Liquid Solar Cover
Traditional pool and liquid solar covers do the same: they stop water from evaporating. Liquid solar covers, on the other hand, completely hide this barrier.
You can find different brands, and they work in similar
Using these lightweight solar shields, you can create a chemical barrier that is safe for the environment and doesn't harm people. 
Even though liquid solar covers are new and different, they are not as good as traditional solar covers and rings (these are 25% more protective, according to studies).
From $20 to $50
Use a Windproof Pool Enclosure
Almost everyone knows how to cool down quickly and easily with this method. It's interesting to see how you can use the same idea to deal with wind, heat loss, and other things in your pool.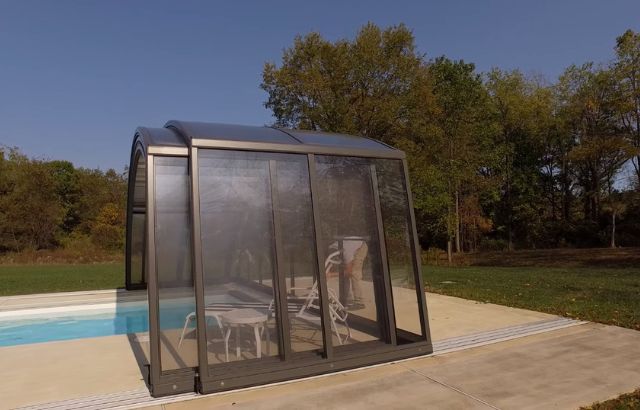 This is how a windproof pool enclosure looks like
When the water is still and calm, your pool's surface area is the same as its size. Everything changes when the wind picks up and small waves start to rumble across the water's surface. To put it another way, the surface area of a body of water changes when it moves.
Even a tiny amount of wind can change the size of your pool's surface. A pool enclosure can be a significant barrier because getting in and out is so easy. It keeps debris out of your pool and the wind, so your pool stays warmer longer.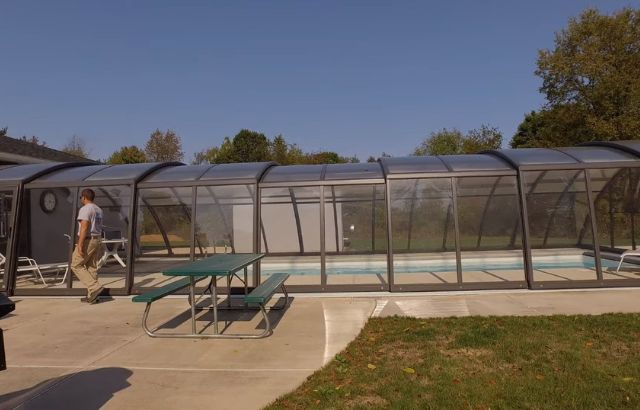 You can try this hack, but it is not for free.
Many pool owners have built fences to protect them from the weather. It makes swimming more fun in any weather and makes taking care of the pool easier.
The price depends on the pool deck's size and the materials you use.
Frequently Asked Questions
How can I quickly heat my pool?
The fastest way to do this is with a gas heater and a solar cover. This method works by heating your coffee in the microwave and covering it. No matter how you plan to achieve it, you must have a solar cover (also called a liquid solar cover).
Do solar rings work to heat pools?
The ten rings surrounded the pool and kept it safe for about 80% to 90% of the time.
They stopped a lot of water from evaporating and made the pool warmer. Since it's not too hot where I am, they didn't want to overheat the pool, so they kept it at just the right temperature. Still, it's better than nothing.
Do black bags heat a pool?
The black trash bags draw the sun's rays to the surface, quickly warming up. The sun warms the water in about 45 minutes and stays warm all day."
What are the advantages of having a heated swimming pool?
Those with dehydrated skin can benefit from the moisturizing properties of warm water. 
Additionally, it improves the complexion by increasing blood flow to the skin.
Swimming in a heated pool allows you to relax your muscles and release the day's accumulated tension.
It is natural to feel more relaxed and at ease after soaking in a hot tub after a day of hard work.
When we bathe in warm water, the body releases endorphins, strengthening our immune system.
Constricting blood vessels can cause headaches, which you can alleviate by taking a blood thinner. As your blood pressure decreases, oxygen can reach all your cells, including the brain.
Swimming in a heated pool is highly recommended as it is an excellent way to reduce stress and improve overall health. 
Thus, you could transform your pool into a full-fledged gym without leaving your home. Regarding fat loss and muscle toning, it outperforms all other sports.
Bottom line
The fastest way to do this in a swimming pool is with a gas heater and a solar cover. It's like covering your microwaved coffee with a lid to keep the heat inside.
Nothing is better than lying in a warm swimming pool in the fall sun. But there is a price to pay for this. Depending on the pool's size, heating can cost anywhere from $300 to $1,000 per month. But don't worry. There are many ways to heat your pool that cost less money.
It's great to swim in a warm pool in late spring or early summer, but the cost of heating a pool in colder states and provinces, even with an efficient system like a Heat Pump Pool Heater, can be a big turnoff (HPPH).
No matter how you plan to heat your pool, you must have a solar cover (also called a liquid solar cover). This saves you money and makes your pool last longer.
Sources