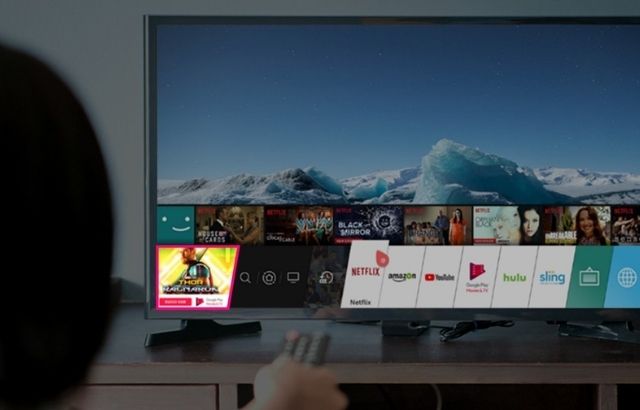 How to Install 3rd Party Apps on LG Smart TV | Full Installation Guide
Disclaimer
Articles, products, and services offered on this site are for informational purposes only. We are part of the Amazon Services LLC Associates Program, an affiliate advertising program. Amazon.com is compensated for sales resulting from links on our website.
Please review our disclaimer before acting based on anything you read or see.
Today, televisions are no less than a smartphone. You can watch movies, watch TV shows, play games, use a browser, install apps, etc. They are smart TVs, and LG is one of those companies that offer people the best smart TVs on the market. But in specific companies, including LG, it is pretty challenging to know whether users can install 3rd party or not. We all need to add our favorite apps to our TVs so that it is easy to stream them when required. Many times we look for how to have the best LG smart TV apps. Therefore, in this article, we will answer the most frequently asked question, that is, how to install 3rd party apps on LG smart TV?
What is a 3rd Party App?
One service (or app) communicates with another to access user data or add functionality. Software that doesn't perform for the device in question. An application or service that extends functionality or gains access to a user's profile is connected to another service or app.
Can Third-Party Apps be installed on LG Smart TVs?
The answer to how to install third-party apps on LG Smart TV is not clear to many people.
First of all, NO, you cannot install a third-party app on LG TV. It is not possible. As LG smart TV runs on WebOS, it is impossible to download a third-party app from unknown sources.
You can download only the apps that LG provides and display them in the LG content store.
And if you want to stream third-party apps on your LG Smart TV, we recommend you to use Firestick or Google Chromecast.
Some of the LG innovative TV models allow users to stream LG OLED, LG Nano Cell, and LG UHD TV from third parties.
Many times in WebOS apps, we do not find what we are looking for, so it is ideal for installing a third-party app.
How to Install 3rd Party Apps on LG Smart TV
WebOS is a Linux-based operating system installed by default on LG televisions. The TV can only run preinstalled and authorized applications. Before attempting other methods, ensure you know which apps are compatible with the TV's official installation process.
Comply with the steps below:
To access the main menu, turn on the TV and press the "home" button.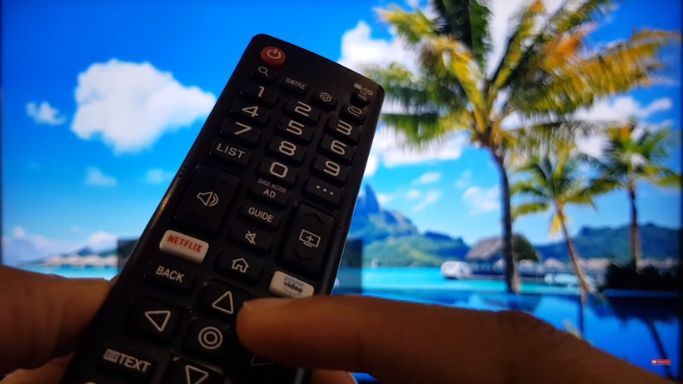 The LG Content Store offers additional applications, which you can access by selecting the corresponding option.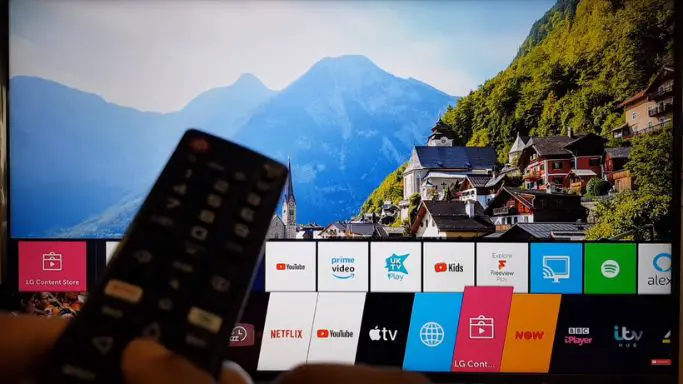 All of your available options are displayed for your perusal. Additionally, peruse the store's deluxe section. 
If you locate the desired application, click "Install" and wait for the installation to finish.
What is LG WebOS?
webOS is a Linux kernel-based operating system for smart devices. It first appeared on the Palm Pre in 2009, but Android OS and iOS eventually replaced it because of its slow speed and inability to handle more than one application at once. Its powerful operating system has been used on TVs and mobile devices alike. It's also known as LG webOS, HP Web OS, Palm Web OS, or Open Web TH1S (TH1s).
The main feature of WebOS is that you can install apps allowed on your TV through a software system called LG WebOS. It works with LG's content store, where you can only install apps available in that storage.
Installing Apps on your LG Smart TV using WebOS
You must press the Home button on the controller.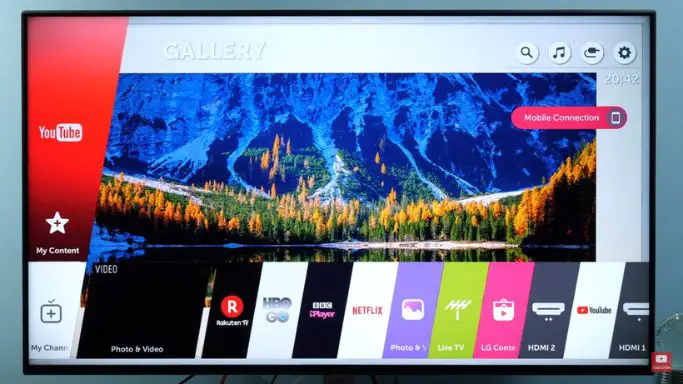 The LG Content Store is now open for business!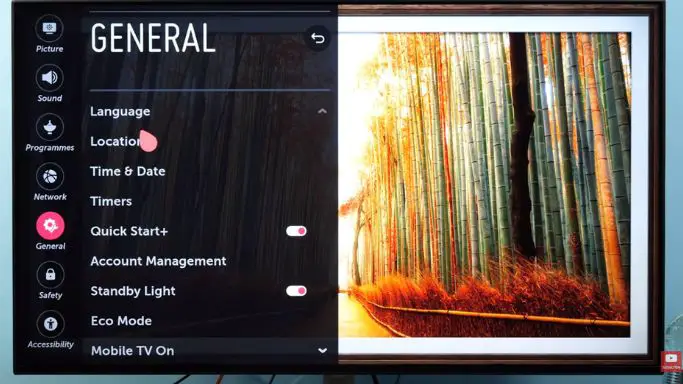 Always located at the top of the screen, select one of the APPS. It will display a list of all apps that meet the specified requirements.
Choose an application from the available options.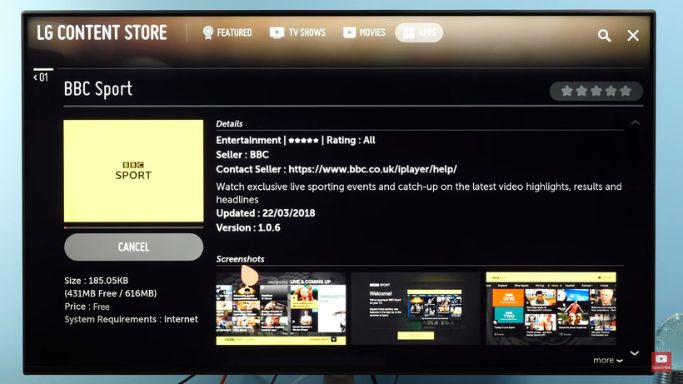 Click "Install" after reading the application's description.
After installation is complete, you can immediately begin using the program.
Availability of categories may vary by location and service accessibility.
If your TV's internal storage is insufficient, you can obtain the apps by connecting a memory stick or other external storage device. Not every USB storage device may work well or have immediate recognition. You should avoid external drives containing apps from competing televisions. An app called "My Apps" allows you to uninstall downloaded apps.
Frequently Asked Questions
Can I install APK on LG Smart TV?
Yes, it is not a simple procedure, but it is possible to install APK on your LG Smart TV.
Does LG TV have a Google Play store?
As of 2015, all WebOS-based LG TVs got a Google Play Movies & TV app, and older LG TVs with NetCast 4.0 or 4.5.
What apps are available on an LG Smart TV?
Netflix. 
Hulu. 
YouTube. 
Amazon Video. 
HDR Content.
Can I install Chrome on LG Smart TV?
Chrome can only be installed directly on Android TVs. Other intelligent TVs, such as Samsung or Sony TVs, will require workarounds. You can stream to a smart TV from another device that has Chrome installed.
Does LG have an app store?
LG Content Store is your portal to unlimited premium content and apps. And that's it. You can download all the content and apps you want.
What's the reason why my LG Content Center not working?
Among the leading reasons why the LG Content Store could not work could be connected to your Internet connection. Your Internet router may be limiting and preventing some services such as your content store. Also, you may need to do a firmware update.
Where are unknown sources in settings?
Open "Settings."
Select "Menu" in the upper right corner, then selects "Special Access."
Select "Install unknown applications."
Choose the application form in which you are installing the APK file. 
Change the "Allow from this source "option to "Enabled."
Is LG Smart TV Android?
WebOS! If your system is webOS, access the settings or configuration menu and go to the General section. Then click on about this TV.
Select TV Information and you will see a complete description of your device, including model and serial number.
Conclusion
We are currently in an era where technology has changed our environment. LG smart TVs have gained a space within the best smart TVs today. However, we can find jailbreak LG smart TV. However, installing 3rd party apps on them is a process that, despite not being so complicated, it requires time.