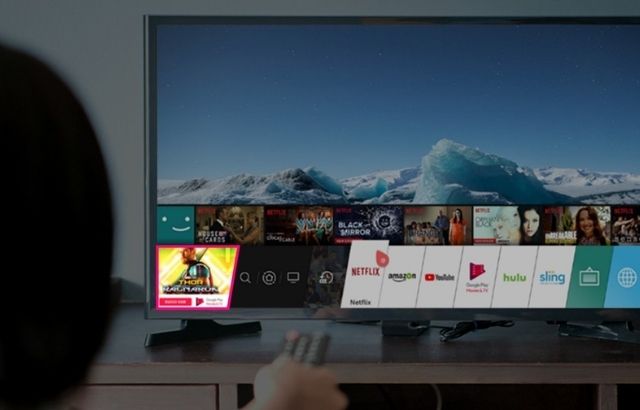 How to Install 3rd Party Apps on LG Smart TV | Full Installation Guide
Today, televisions are no less than a smartphone. You can watch movies, watch TV shows, play games, use a browser, install apps, etc. They are smart TVs, and LG is one of those companies that offer people the best smart TVs on the market. But in specific companies, including LG, it is pretty challenging to know whether users can install 3rd party or not. We all need to add our favorite apps to our TVs so that it is easy to stream them when required. Many times we look for how to have the best LG smart TV apps. Therefore, in this article, we will answer the most frequently asked question, that is, how to install 3rd Party on LG smart TV?
What is LG WebOS?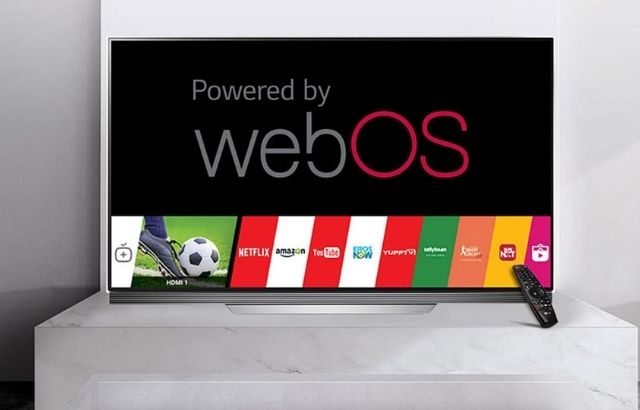 webOS is a Linux kernel-based operating system for smart devices. It first appeared on the Palm Pre in 2009, but it was eventually replaced by Android OS and iOS because of its slow speed as well as not being able to handle more than one application at once. Its powerful operating system that has been used on TVs and mobile devices alike. It's also known as LG webOS, HP Web OS, Palm Web OS or Open Web TH1S (TH1s).
The main feature of WebOS is that with it, you can install apps allowed on your TV through a software system called LG WebOS. It works with LG's content store, where you can only install apps available in that storage.
Installing Apps on your LG Smart TV using WebOS
On your Smart TV and press the Home button to get to your home screen 2.
Go to the More Apps button in the bottom right corner of the Home screen. Select and then click.
Go to LG Content Store and view the available options.
Select Premium from the store.
Look for four columns: TV Shows, Live TV, Apps, Movies, etc.
Choose your preferred application and click on it to download it.
Once the download is complete, launch the application installation option.
When the installation is complete, the application will appear on your home screen.
Launch the application and browse for your favorite content
Adding Apps on LG Smart TV
Using LG Content Store
Access WebOS on your LG Smart TV and connect the TV to an internet connection. You can open the LG Content Store, where you will find many movies, shows, and apps.
Add the apps you want
Press the Home button on your remote control.
Access pre-installed apps that could have been installed by clicking on the TV.
To access additional apps on LG TV, use the LG Content Store visible in the menu.
Choose content from the LG Content Store
The LG Content Store features a variety of downloadable items. This content in the store includes apps and movies and TV shows that cannot qualify for a regular TV. The apps in the LG Store section could be on the top row. It could also be placed on the right side of the LG content store site.
Download an app from the store:
The first search for the specific app, and once you find the desired app, click and download it to your TV.
You can further install it on the TV as the "install" button is visible, and when you select the button, you immediately get the app installed on your LG TV.
The Install button could become a startup access key, making it easier for you to access the application on the TV.
When an application has already taken a download, it can be easily viewed on the LG Smart TV and in the applications section of the site.
You can also use an operating netcast system to download applications on an LG Smart TV. On the home page, you also have a quick menu for the applications section.
You can go ahead and download the applications in the premium section and install them on the LG Smart TV.
Can Third-Party Apps be installed on LG Smart TVs?
The answer to how to install third-party apps on LG Smart TV is not clear to many people.
First of all, NO, you cannot install a third-party app on LG TV. It is not possible. As LG smart TV runs on WebOS, it is impossible to download a third-party app from unknown sources.
You can download only the apps that LG provides and display them in the LG content store.
And if you want to stream third-party apps on your LG Smart TV, we recommend you to use Firestick or Google Chromecast.
Some of the LG innovative TV models allow users to stream LG OLED, LG Nano Cell, and LG UHD TV from third parties.
Many times in WebOS apps, we do not find what we are looking for, so it is ideal for installing a third-party app.
How to Install Third-Party Apps on LG Smart TV
We will tell you how you can stream third-party apps on LG TV using specific streaming devices.
The devices we are going to talk about in this passage are Amazon Firestick, LG Smart Share, and Google Chromecast:
Using Amazon Firestick
Follow the steps below to learn the answer on how to install third-party applications on your LG smart TV:
One of the most effective methods is using amazon Firestick.
At this point, the first step is to buy a Firestick from Amazon.
Then, it would help if you connected a USB cable to both an adapter and the Firestick.
Take the USB cable, insert one end into an adapter, and insert the other end into the Amazon FireStick.
Now carefully find the HDMI port on your LG TV and then plug the Firestick into that port on your LG smart TV.
Turn on your LG TV and click on the source setting from your TV remote control.
After that, change your HMI source to Amazon Firestick and click on it to turn on Firestick. That's it.
Now, all you have to do is open your web browser on the TV and download the APK files of the apps you would like to install.
And this way, you can install the third-party apps and enjoy them!
This is one way to install third-party apps through a device.
However, we recommend that you enable ADB debugging and unknown sources. 
You can do this by opening the Developer option in your TV's settings.
Using Google Chromecast
Follow the given steps to know how you can stream your device on LG TV and how to install 3rd party apps on your LG Smart TV:
One of the ways to install WebOS third-party apps is by using a Chromecast.
First of all, this is the essential step you have to connect an adapter to Google Chromecast using a USB. To do this, look for the connector location.
Now, insert the Chromecast into the HDMI port of your LG TV. You must make sure that your Android / iOS device or PC and the TV connected to the same internet connection.
You will need the Google Home app on your device, so you recommend installing this app.
Using the source button on your TV remote control, select HDMI as your TV source.
Now, launch the Google Home app on your device. As soon as you open the app, it will start searching for nearby Chromecast devices.
The next step will display a code on both the TV and your device screen. If the code matches on both platforms, click "That's my code" in the app.
And the Google Chromecast process is complete. Now you can stream the desired app on your TV. But you will need those apps that are compatible with Chromecast, such as Netflix, Amazon Prime, etc.
Using LG SmartShare
LG SmartShare is a built-in source that helps you screencast from any device to your TV.
However, you can only use Android devices or PC to screencast on LG TV with LG SmartShare, as it does not support iOS devices.
Here's how you can use LG SmartShare to stream 3rd party apps on your LG Smart TV:
Okay, the most important thing is to make sure that your Android device and your LG TV are on the same WiFi connection.
Now, you need to find the LG SmartShare app on your LG TV. You can find it on the TV menu.
As soon as you open this application on your TV, press the Listening Mode button to activate it. This button resides at the top right of the screen.
Now, you will have to look for the Screen sharing or mirroring option on your Android device to activate it. You will find this option in the settings of your device.
After enabling the screen mirroring option, some nearby wireless connections will be shown. Click LG TV from that list.
That's it. You can stream your favorite app on your LG TV now!
How to Install 3rd Party Apps on LG Smart TV: FAQs
Can I install APK on LG Smart TV?
Yes, it is not a simple procedure, but it is possible to install APK on your LG Smart TV.
Does LG TV have a Google Play store?
As of 2015, all WebOS-based LG TVs got a Google Play Movies & TV app and older LG TVs with NetCast 4.0 or 4.5.
What apps are available on an LG Smart TV?
Netflix. 
Hulu. 
YouTube. 
Amazon Video. 
HDR Content.
Can I install Chrome on LG Smart TV?
Chrome can only be installed directly on Android TVs. Other intelligent TVs, such as Samsung or Sony TVs, will require workarounds. You can stream to a smart TV from another device that has Chrome installed.
Does LG have an app store?
LG Content Store is your portal to unlimited premium content and apps. And that's it. You can download all the content and apps you want.
What's the reason why my LG Content Center not working?
Among the leading reasons why the LG Content Store could not work could be connected to your Internet connection. Your Internet router may be limiting and preventing some services such as your content store. Also, you may need to do a firmware update.
Where are unknown sources in settings?
Open "Settings."
Select "Menu" in the upper right corner, then selects "Special Access."
Select "Install unknown applications."
Choose the application form in which you are installing the APK file. 
Change the "Allow from this source "option to "Enabled."
Is LG Smart TV Android?
WebOS! If your system is webOS, access the settings or configuration menu and go to the General section. Then click on about this TV.
Select TV Information and you will see a complete description of your device, including model and serial number.
Conclusion
We are currently in an era where technology has changed our environment. LG smart TVs have gained a space within the best smart TVs today. However, we can find jailbreak LG smart TV. However, installing 3rd party apps on them is a process that, despite not being so complicated, it requires time.