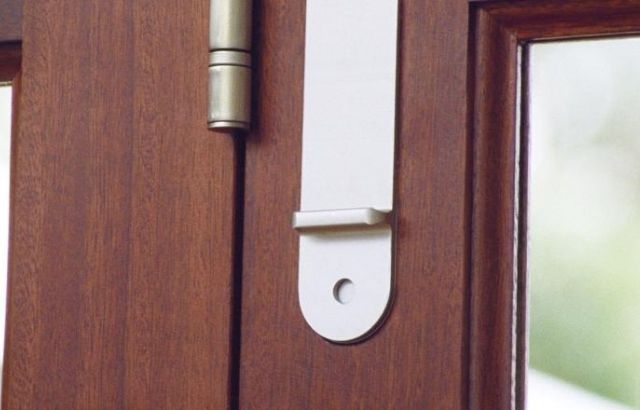 How to Lock a Sliding Barn Door from the Outside | Do It Yourself
Disclaimer
Articles, products, and services offered on this site are for informational purposes only. We recommend using caution and seeking professional advice. This site provides general information. We are part of the Amazon Services LLC Associates Program, an affiliate advertising program. Amazon.com is compensated for sales resulting from links on our website.
Please review our disclaimer before taking action based on anything you read or see.
If you are reading this blog, you may already have installed a sliding barn door or have planned to have a sliding barn door. First of all, let's discuss how to lock a sliding barn door from the outside. Today the barn sliding door is very recognized; you can have them in your rooms, closets, kitchens, bathrooms, or anywhere you want.
Nevertheless, since they save a lot of room and provide you a diverse and vintage design, these doors bring stylish substance to your living area or workplace. The moving mechanism of the doors allows them to be put in locations with limited space when sliding barn doors did not seem to be a viable solution.
These doors are often simple to arrange. In order to conserve space, sliding barn doors provide a pleasant aesthetic to the design of your living or working area. The last thing anybody wants is to jeopardize their privacy or the safety of their home, no matter how amazing and alluring they may seem to be. Let's be honest: nobody likes to visit a house when the restroom door is unlocked.
These doors typically lock from within, which is a problem, but what if you want them to secure from the outside? Like in work areas that have private information inside.
The peace of mind and security of you and your family is priceless. Also, these locks tend to be very economical and secure, not to mention beautiful.
How to Lock a Sliding Barn Door from the Outside
Consider your room selection
If you find yourself installing a barn door for a bedroom or bathroom, you may very well want a superior level of privacy, which a barn door cannot provide.
Or perhaps you have young children that you don't want wandering around some rooms in the house? Can people see the inside of the room through the space between the wall and the door?
No matter what the house is, you can still have the attractive rustic distinction of a barn door and its privacy.
In relation to how prominent the room is in your living space or how you want to enter it, it will provide you with ideas about the type of barn door lock system you should have.
Read More: How To Decorate Living Room With Floor Tiles
If your barn door is in a room that receives several visitors or spends a lot of time with your family (like a living room or game room, for example), you may want to look for a decorative barn door lock as well as serviceable.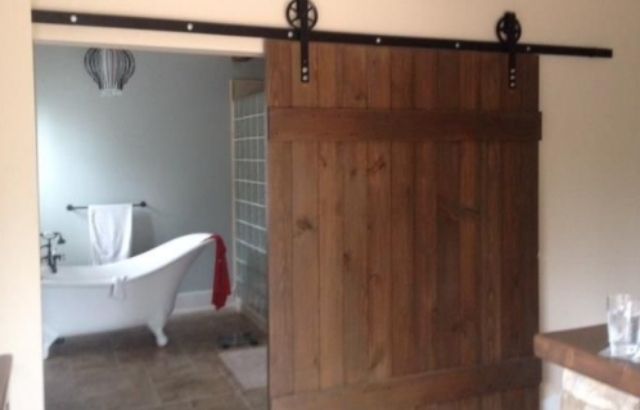 There's more
However, for those rooms with a recurring flow of human traffic, you may want to choose a sliding door lock.
You should note that sliding door entry locks come in both right-handed and left-handed configurations. About the direction in which the door slides (whether it is a single-leaf sliding door) or whether you are right- or left-handed, you can know your selection if you choose this type of door locks. Learn to install a pocket door lock.
In closing a door from either a bathroom or a bedroom, a considerable aspect will always be the aesthetics; however, the occupation, privacy, and security are also essential properties to consider.
A sliding door lock with a teardrop appearance is an alternative to consider for greater privacy. The Lock is mounted on a door jamb to avoid prying eyes and hold the barn doors closed.
Blocking your selection
From easy guillotine configurations to double door locks, it is considered to understand what you want and where you want it in your living space. And while you're at it, you can add to the mix of consideration precisely how your desired sliding door with a lock will look.
Does it have windows? Is it metal? How much does it weigh? Will you also need a door handle on one or both sides to close and deny your barn door easily? Considering the characteristics of your door that exist or are ideal will make closing your barn door very simple.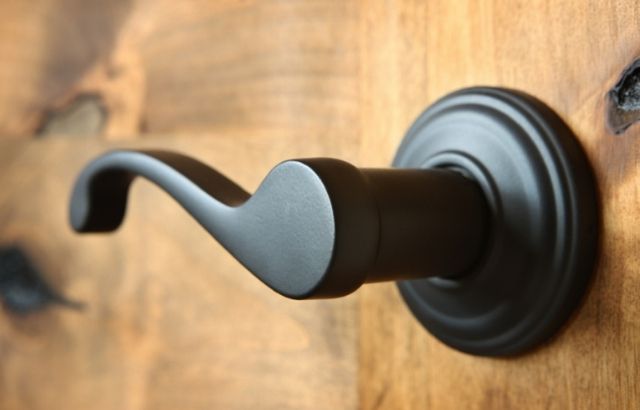 The sliding door locks with a teardrop appearance
This particular kind of Lock, which is called this because of its teardrop-like design, is usually intended for use in rooms and bathrooms, beyond the fact that it can be used anywhere.
For some rooms locked from the inside, usually bathrooms and bedrooms, you can relax knowing that a lock for the sliding door. The one that looks like a teardrop will be the most effective and efficient way to get the job done.
However, you will want to consider other types of locks while looking for a special way to secure your sliding barn door.
Regarding how this Lock is usually installed, you will always want to make sure you check the rule packs that come with the Lock.
As mentioned above, in most cases, screw all the pieces together, as suggested. You will then want to locate the Lock on the wall or the door jamb, depending on your choices.
In short, Barn doors have made our lives easier. Many people love these doors, as the comfort they bring to the home is so much.
However, the problem we can always find when using these sliding barn doors is that they lock from the inside. For this, they have found very reliable and low-cost alternatives. This market is usually wide; nowadays, there are thousands of products that you can use to lock your barn door from the inside.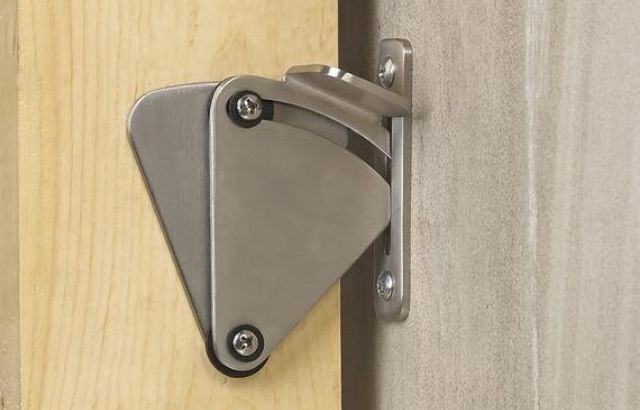 How to Lock a Sliding Barn Door from the Outside: FAQs
Can you close a barn door from the outside?
Yes, it is feasible to close a barn door from the outside using one of these procedures and utilities you read about earlier. If you would like to close your barn door from the outside, it requires a different Lock type.
A sliding door loop lock can work on the inside or outside of a barn door, all of which are mentioned in its configuration.
How do you lock a sliding barn door?
The doors slide together, and you can deny joints. This as long as you have one of the procedures and locks named in the previous article.
Should a barn door have molding?
The barn door should be wide enough to fully contemplate the entrance with an inch or two of protrusion on both sides and precisely one inch at the top.
How much wider should the barn door be than the opening?
The width of your door must be 2 to 3 inches wider than the door opening. And 1 inch more prominent than the dimensions of your opening.
This is because an essential aspect of how prominent or wide you can go is how much you want your sliding door to overlap.
Does the barn door leave a gap?
They do really leave a little breach in the walls. A track outside the chamber has barn doors that you should be aware of. It conceals the entrance but leaves spaces between the structure and the doorway on the sides.
Keep the door is at minimum several centimeters larger than the entrance to provide full covering and minimize gaps.
Article Summary
Keeping in mind that a sliding barn door latch is not quite so complicated to find or arrange. The barn door with hardware slide together, and you can refuse to lock together.
If you look quickly, you will see that they are not designed to be locked. Because of how the single leaf barn doors are installed. No lock, no key. No dice. However, you can be sure that you can be creative in arranging a hook-and-eye closure. It can conveniently perform the trick of denying the sliding barn door lock.
Put the hook part on the side of your barn door and the loop on the wall. You can even mount a thin 1 "x 2" board on the wall. So that the hook hooks will hook, freeing up that clear space.
Regardless of this, for a more interesting and credible system that can be denied. And unlocked somewhere on the door, the first sliding door latch hardware was developed to close the door of your barn.
It is the Rustica Latch + Lock that matches most doors and hardware systems. This system does not need to be drilled into a wall or door jamb and adaptable for existing doors.
This way, a sliding barrel bolt can be located for a simple sliding door lock alternative. Remember that you will need a door frame and lock to feed the types of sliding doors locks listed above. Besides the particular sliding latch skills, barn door locks are not much different from the usual locks. Hope you learned how to lock a sliding barn door from the outside.