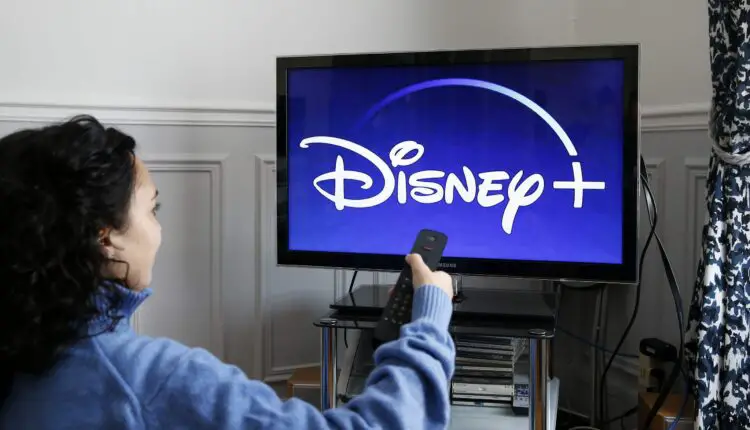 How to Login to Disney plus on TV | Follow These Simple 10 Steps
Disclaimer
Articles, products, and services offered on this site are for informational purposes only. We recommend using caution and seeking professional advice. This site provides general information. We are part of the Amazon Services LLC Associates Program, an affiliate advertising program. Amazon.com is compensated for sales resulting from links on our website.
Please review our disclaimer before taking action based on anything you read or see.
Smart devices are a must to have in every household these days, considering the overwhelming indulgence of people of all ages in entertainment programs, TV shows, and movies. Especially kids are fond of watching cartoons and animated movies. For the same reason, many TV channels are telecasting their cartoon shows. In this guide, I will teach you how to login to disney plus on tv.
For example, Disney has their style, so all and sundry like their cartoon shows. The best way to go about having Disney shows available to you all the time is to install the Disney Plus app on your smart devices, whether it is a smartphone or a TV.
How to Login to Disney plus on TV
Once you download the app, you can easily sign up. You will enter your basic information to create the account. After that, you can log in to the app whenever you feel like it. Now, if you want to know how to sign in to the Disney plus app on your TV, here is a quick guide for you. 
Step 1: 
Make sure you have a stable working Wifi connection, and your Tv is already connected with that connection.
Step 2:
Switch on your TV and select the Disney Plus app. 
Step 3: 
Then browse the available options and select the option of "Log in," as you must have to sign up or create the account, and now you just have to log into your account on the smart TV. 
Step 4:
You will see a set of instructions appearing on the TV screen. These instructions are basically for those who need to create an account. But if you already have an account f, you do not have to create it again.
Step 5:
Now, enter the URL/website address into the browser of your laptop or the mobile device. 
Step 6: 
Meanwhile, you will see a code on your TV screen as a verification step. 
Step 7: 
Use that 8-digit verification code to sign in as it will appear on the TV screen. Be careful while entering the code, as if you enter the wrong code, you will not be able to sign in. The verification code ensures that there is no lapse in account security.  
Step 8: 
Enter the email address you used to sign up. Again, any typing mistake will hinder you sign in to your account. 
Step 9: 
Next, you will type in your password.
Step 10: 
Now, you can easily log in to the Disney Plus app on your TV.
Conclusion
Although the process may differ from the common way slightly depending on the smart TV you are using, these are the general steps you need to follow if you want to enjoy non-stop entertainment on your TV—all you should sign up first to create an account.
Enjoy your favorite TV shows, cartoons, and other content as there is something for everyone on Disney TV. You can pick and choose the way according to your personal preferences and the age group you are in.