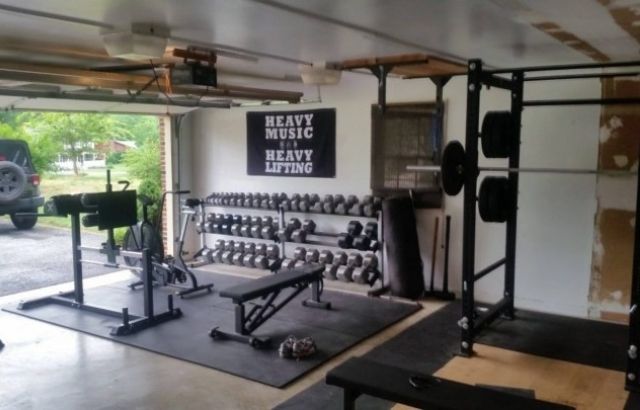 How to Make a Home Gym | Most Creative Ways to Make A Home Gym
Disclaimer
Articles, products, and services offered on this site are for informational purposes only. We recommend using caution and seeking professional advice. This site provides general information. We are part of the Amazon Services LLC Associates Program, an affiliate advertising program. Amazon.com is compensated for sales resulting from links on our website.
Please review our disclaimer before taking action based on anything you read or see.
You can make a well-appointed home gym without spending money. There are also a lot of reasons to have a home gym. Benefiting from your private space to work out cannot be improvised, and if you have taken the plunge into a home gym, you are going to need some information. So here is a complete guide on how to make a home gym.
The Advantages of Having a Home Gym
If you are still wondering about it and you hesitate to set up a bodybuilding space at home, here are some advantages of creating a gym in your garage or another dedicated home space:
No Subscription to Pay
The financial aspect is undoubtedly what motivates many people to create a gym at home. By going to a traditional gym, you pay a monthly subscription. But you will never see every monthly payment you leave there again. Taking the lower range, every year you pay 12 monthly payments of over $30 at the gym, or $360, not including all registration fees and administration fees. At this price, you could already have invested in a weight bench and a set of dumbbells. And every year, this loss of money increases.
If you stay in your gym for five years, you will have spent a total of more than $1800, and that's an incredible amount! Buying your equipment for working out instead of "renting" it in a gym also has another significant advantage: you can sell your squat cage or weighted vest at any time to get your money back or invest in other weight training equipment. By having a home weightlifting gym, all your equipment purchases are not wasted and even represent an attractive financial investment.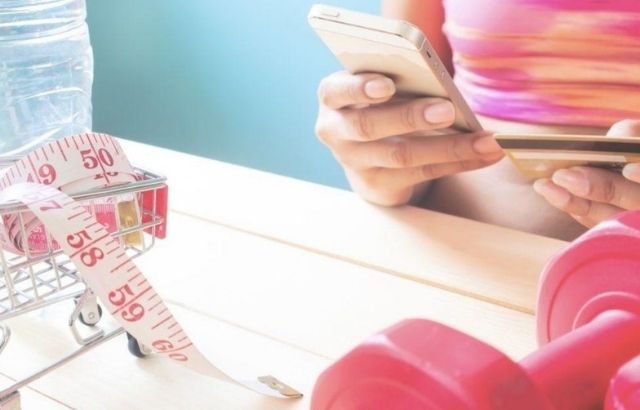 No Travel time to Train
On average, each person spends 20 to 30 minutes to reach their gym. By doubling this time to get the round trip, you arrive at almost 1 hour just to get to a place to do your bodybuilding session. By creating a gym at home, this time is reduced to 0, a great advantage, isn't it?
Having a gym at home is, therefore, an undeniable asset to avoid wasting time, and thus better enjoy the free time you have left. There are probably days when you hesitate to go to the gym because the total training time will infringe on your time. With the home option, your time is optimized and allows you to organize yourself better daily.
Train whenever you want without waiting
By training at home in your home gym, you are no longer dependent on your gym schedule. If you're going to do a workout at 2 a.m., it is quite possible. You can do a session on a whim, even if you only have 20 minutes in front of you.
Having your gym gives you total freedom. You have direct access to all weight machines. And where you had to wait for someone to finish their bench press set, you can use the machine straight away. Setting up a weight room at home, therefore allows you to follow your training program to the letter while carefully following the rest periods.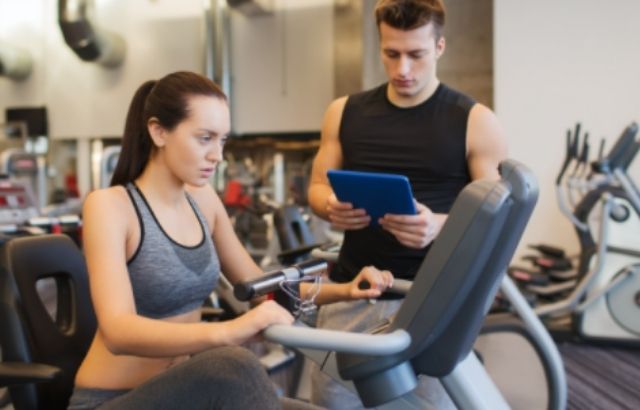 Having maximum concentration in training
Another undeniable advantage of having your gym is that you can stay focused throughout your workout. We talked about it above, but in traditional gyms, there always comes a time when you have to wait because someone is picking up the 16kg dumbbells, or because a marathon follower has monopolized the treadmill for 2:30. Training at home solves all those worries of wasting time and efficiency that affect your concentration. Here, it is you who control your workout and your rest times entirely.
In the same way, in a traditional room, one is often tempted to discuss during its session or to watch the TV, which plays an excellent program. All these small distractions affect your concentration, and with a home gym, there is no one to distract you. You can go through your workout routine in the most diligent way possible.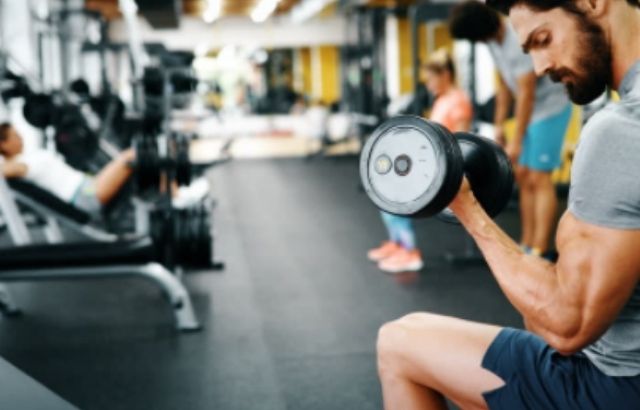 How to Make a Home Gym: What Equipment is needed?
Having a weight room in your home or garage with no money requires a little thought. First of all, you have to equip your room thoughtfully. That is to say that the number of devices present should not be exaggerated. In other words, do not try to install 32 weight machines in a ten m² room. If you have a large space to set up your weight room, don't ask yourself too many questions.
On the contrary, if you are looking to create a small gym, both functional and complete, you don't necessarily have to invest in a lot of weight machines. You must instead focus on the multi-function side of some. For example, a squat cage also allows you to do bench press and pull-ups. Let's see together the essentials to integrate into your home.
A Weight Bench
This is the first equipment for exercise to buy when wanting to create a home gym. The ideal is to have at least a tilting weight bench to be able to work in incline and decline. Small spaces will favour foldable weight benches to save space. If you have a lot of space, don't hesitate to invest in a multi-function weight bench with biceps desk, pulley and more if possible (e.g. bench with Roman chair). The more versatile your bench, the better it will be for your sessions. A great product worth giving a trial is the Finer Form 5-in-1 Adjustable Weight Bench. This fitness bench is very suitable for various exercises in the home gym. It's also ideal for apartments, small offices or spaces. Practice, and then fold it until the next exercise session.
[amazon box="B07XTPLSPW"]
Dumbbells
The weights are the second most important investment to build muscle at home. Ideally, we recommend dumbbells that can be modulated in terms of weight. Indeed, dumbbells with fixed weights are less practical because you have to buy several to have a range of varied weights. Automatically adjustable dumbbells or using disc stops, make your choice according to your budget. The main thing is to have the possibility of increasing or reducing the weight according to your progress or the exercise carried out during your sessions. A great product worth giving a trial is the Egg Weights Hand Dumbbell Sets. With each hand equipped with these small hand-held weights, you can add new elements to your exercise program based on what suits you best and your personal needs. 
[amazon box="B07G3R6NNF"]
A Rack or Squat Cage
Footwork is underestimated in the gym, and even more so at home! So to overcome this, buy a squat cage directly that will allow you to work both your quads and your calves. Also, this weight training equipment can accommodate a weight bench and bar will help you do bench press or military press safely.
Installing a squat cage at home also means having the possibility of using it to do bodyweight training. Almost all of the cages for squatting also include a pull-up bar, and sometimes even dip bars. Having multifunctional fitness equipment without loss of space is an exciting point; it would be a shame to do without it. A great product worth giving a trial is the Sunny Health & Fitness Power Zone Squat Stand Rack Power Cage. The power frame of this squat cage is constructed of high-quality steel structure and can support a maximum weight of up to 805 pounds.
[amazon box="B081S9FC5X"]
Dip Bars
In the series of accessories to absolutely have at home if you are creating a weight room, dip bars hold pride of place. They have a massive advantage of not taking up much space. Also, they will allow you to do a lot of different exercises at bodyweight or with ballast. This accessory is perfect if you are trying to do a home cross fit gym.
The dip bars will allow you to work in HIIT or circuit training optimally. And in terms of efficiency, parallel dip bars are perfect for working out your triceps and biceps. All this for a very affordable price, so why go without? A great product worth giving a trial is the Sportsroyals Power Tower Dip Station Pull Up Bar. This dip bar is equipped with a 14-gauge heavy-duty square steel frame and has a scratch-resistant coating. It can also bear up to 400 pounds and can be used for a long time.
[amazon box="B07SM8VJ6P"]
Weight Lifting Gloves
Since training at home doesn't mean giving up comfort, we strongly recommend that you purchase weight training gloves. Beyond the "hand protection" aspect, they will allow you to have a better grip on the bars and not to have your hands slipping. This will enable you to be more focused on each exercise rather than having to regain the dumbbells in hand correctly, or worse yet not being able to finish your pull-up series because the bar slips. A great product worth giving a trial is the SIMARI Workout Gloves.
The SIMARI fitness gloves can completely protect your hands. The wrist support feature can protect your arm from sprains. And the thickened FOAM PAD on the palm will also cushion the impact of sports equipment.
[amazon box=" B07DNTZVDQ "]
Frequently Asked Questions
What do you need for a basic home gym?
For a basic home gym, you will need the following:
A weight bench
Dumbbells
Dip bars
Weight lifting gloves
Are home gyms effective?
Yes. Home gyms can be very useful If you are ready to spend some time and energy exercising at home.
Is a home gym worth it?
Yes. A home gym worth it because it comes with many advantages, as highlighted above. 
Owns a gym profitable?
Yes. Owning a gym is profitable if you invest much time resources in it.
Can you get fit at home?
Yes. You can get fit at home if you take your workout sessions seriously.
Are home workouts better than the gym?
Yes. Home workouts come with many advantages than the gym.
What is a good size room for a home gym?
A good size room for a home gym is over 30 square feet.
Conclusion
In conclusion, a home gym is an excellent option for all. If you desire help on how to make a home gym, the steps highlighted above would be your best option.
Read More: How to Create a Home Gym on a Budget?