How to Make a Manufactured Home Look like A House | Expert Guide
Manufactured homes offer the same benefits as traditional houses and, although they differ from these in the construction system, in the end, you will obtain a building that is equally suitable to form a home with your family. In addition to dozens of possibilities for an attractive exterior facade, the interior of manufactured homes also forms an essential part of their value as a welcoming place to live. We refer to its decoration and the balance that it must have to upgrade a prefabricated house into a comfortable home pleasing to the eye. It is also worth saying that prefabricated houses' decoration does not differ much from traditional houses. Thus, below is a highlight on how to make a manufactured home look like a house.
What is a Manufactured Home?
A manufactured home is a house built from standard sections. Term by which we usually designate a house whose entire construction has been carried out in a warehouse or a factory to be then transported and installed on the plot, or the final land. Manufactured homes are also modular homes. These, like the previous ones, are manufactured according to standardized processes. The various components are still assembled into portable modules, which are then transported and finished in their final location, according to the customer's configuration.
These solutions meet the homeowner's need for a home with more incredible speed than traditional ones. Still, modular ones allow for more significant homeowner personification and generally exhibit higher quality than previous ones.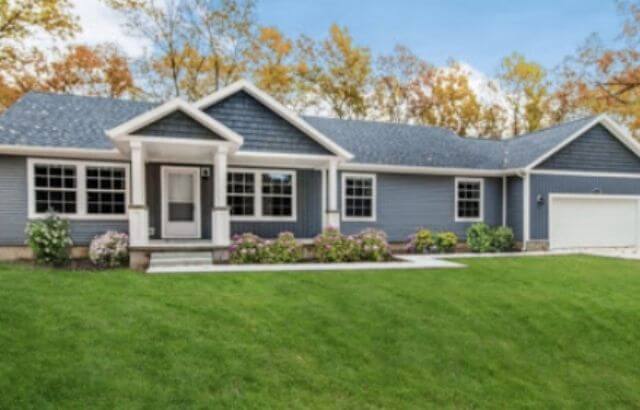 Advantages of a Manufactured Home
There are several reasons for choosing a manufactured home. In recent years, a green culture has become very widespread, aiming to reduce a housing complex's environmental impact. At the same time, we try to create solutions that produce an improvement in the energy class and translate into savings.
The concrete used in making a manufactured home is a perfect insulator and maintains its structural characteristics over time. Not to mention that a manufactured home has lower costs than brick construction. More of its advantages include:
The manufactured home is unbeatable when it comes to speed. If you are looking for a type of quick construction above all else, then it is worth betting on this type of housing. On average, a manufactured home is ready in just three months;
Another advantage of manufactured homes is that you don't have to worry about your living space. The contracted company is responsible for the entire project, labor, and materials. In other words, no nuisance with a bricklayer that doesn't show up or material that is over and you need to run out to buy;
Pre-molded houses can be built in different materials, catering to all types of taste. The most common and commercialized ones are wooden ones, but there are also precast steel and concrete houses. Container houses are also included in the list of precast ones;
If you have skilled hands, willingness, and time available, you can only hire the construction kit without the labor. In that case, the money spent on the house reduces significantly;
Check the following
Manufactured houses are beneficial for farms, homes, and beaches, especially if you do not live on-site, since you avoid traveling at all times to check the work, buy materials and solve other common issues in buildings. Mobile home living also falls within this category. The majority of mobile-home residents (over 23 percent) are between the ages of 18 and 29. The second-largest category is baby boomers ages 50 to 59 (22 percent).
Sustainability is another essential point to note, in which case, the manufactured houses also have an advantage. This type of house is built with the maximum use of materials, avoiding waste. Not to mention that there is the possibility of projects with solar panels that capture and reuse rainwater;
Manufactured homes are also becoming a trend in the world of architecture and design. In addition to all the advantages mentioned above, you will still live in a modern and current concept house supported by the government. Among the occupied manufactured-/mobile-home units in the United States, 13 percent of residents received food stamps.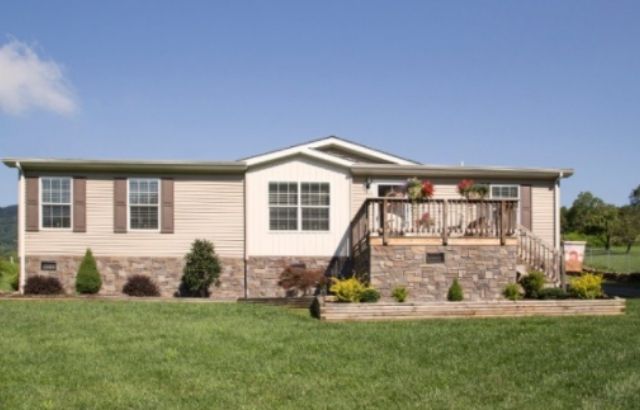 How to Make a Manufactured Home Look like A House: The tools needed.
Paint 
Paintbrushes
Rollers,
Masking tape
Hammer
Pliers 
Screwdriver
Pipe wrench
Saw
How to Make a Manufactured Home Look like A House: The steps needed. 
If you desire to make a manufactured home look like a house with great features, you can make use of the following steps:
Bet on the color on the walls
The first thing you will perceive as soon as you walk through the door of your manufactured home is a feeling of light and space, which, while excellent for its relaxing power, tends to cause cold and soulless interiors. If you don't want your home to look like a hospital, colors will be your great allies.
We do not encourage you to paint your entire house from top to bottom. Instead, we suggest small strokes of color to decorate your modular home with style but without overloading it. You can begin by using some paint, paintbrushes, and rollers, as well as masking tape. With this, you would perfectly offer touches in strategic places that will help you highlight a specific point in your manufactured home and add the warmth you need.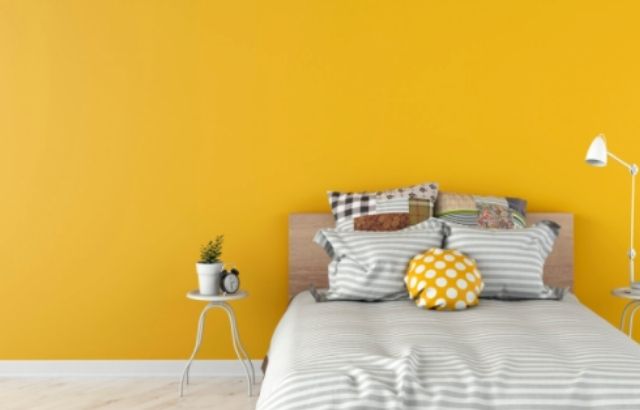 Opt for landscaped areas
Both manufactured and traditional block houses are more beautiful if well-kept gardens surround them. We can see this by looking at the beautiful photos of houses in the magazines, as they are all bordered in green, which is part of their charm. Planting lawns, shade trees (if you have space), flowers, and other ornamental plants should be part of your house's budget from the beginning since a garden brings beauty and makes a manufactured home look like a house. Furthermore, adding a garage can increase your manufactured home's value by an average of 13% compared to similar homes without garages.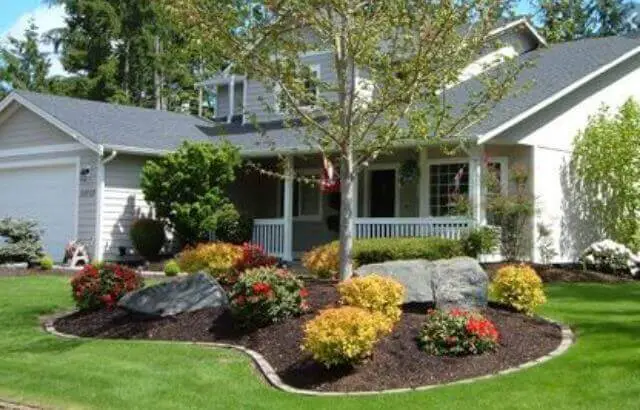 Awnings, blinds, and curtains
Extendable awnings, blinds, and curtains can effectively make a manufactured home look like a house. They also allow you to block the intense sun rays during the hottest hours of the day in summer while folding them during the cooler hours.
Like the blinds, they serve to regulate the light you want or reduce the heat, with the advantage that they are removable resources. Also, they do not require almost any work, and you can handle them as you want in summer and winter.
Besides being an essential element of the decoration, the curtains can also block the sun or let it pass as it suits us; there are even more effective aluminized curtains.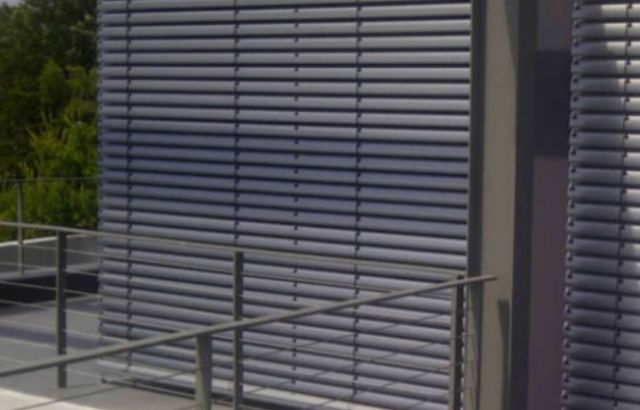 Use large windows
Use large windows in certain areas of the manufactured house, such as in the living room, tend to integrate the exterior into the house. This further creates a feeling of greater space and allows you to make the most natural light and thus save energy. Slightly below 5 percent of manufactured-home residents make above $100,000 per year too. On the other hand, a glazed view allows you to enjoy a beautiful garden if you have one. Using large windows is also a good idea for tiny prefabricated houses, such as mini houses. It also relieves the feeling of overwhelm in confined spaces while also making a manufactured home look like a house.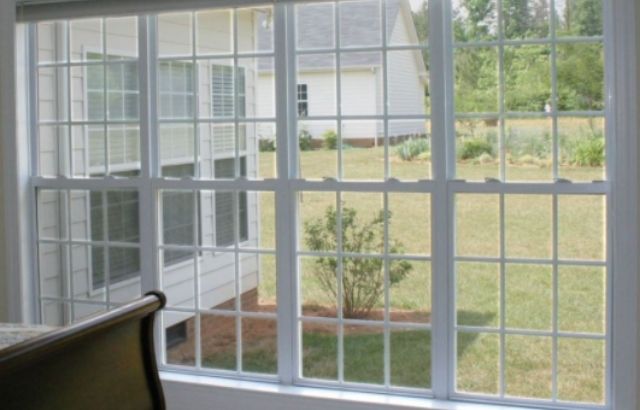 Opt for fair furniture
To make a manufactured home look like a house, you can opt for fair furniture. It's also best not to think that decorating your house entails filling it up with random furniture and kitchen cabinets or countertops. On the contrary, it is a great idea to choose the furniture conscientiously, placing only what you need and size commensurate with the available space. If the house is small, buy small furniture and if it is large, expand the size but always without putting so many as to trip over them or have to avoid them.
Also, keep in mind that everything should form a harmonious whole (furniture, wall color, rugs, and lamps). If your prefabricated house is small, take advantage of multifunctional furniture that is also useful as storage spaces or that you can fold. This may have to be made to measure while using tools such as a hammer, saw, etc. In this sense, sliding front doors are also a good option to save space and be a trend. In the most affordable manufactured homes, it is quite common to see exterior doors made of aluminum that are over 32″ wide and 74″ to 78″ tall. A Zillow survey on the ROI of regular remodeling projects lists the act of replacing the front door among the top spot – generating an 85% to 100% ROI.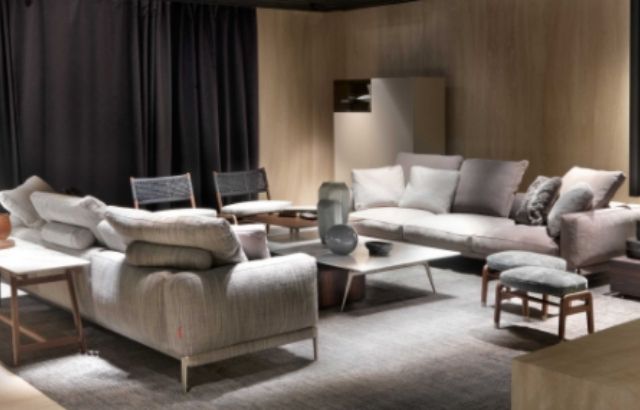 Don't forget the lighting
So essential and so forgotten lighting can completely transform a space. Do not leave the choice of light fixture points to chance and study each element's placement and intensity. We give you some keys that will help you.
Avoid intense light sources on white walls as they can dazzle. Instead, choose lamps with shades that diffuse light or indirect light sources.
Bet on a warm light that mimics the rays of the sun.
This light shade is recommended for living rooms, dining rooms, bedrooms, and hallways too.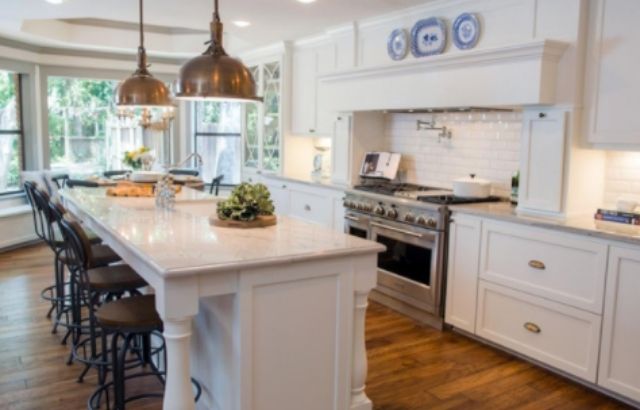 How to Make a Manufactured Home Look like A House: FAQ
Can you turn a manufactured home into a house?
Yes. It is possible to turn a manufactured home into a house without hassles.
Is it better to build a house or buy a manufactured home?
Manufactured homes come with great merits; thus, it's best to buy one rather than build a house.
What is the Difference between a Manufactured Home and a Regular Home?
The difference has been summarized in this table:
| | |
| --- | --- |
| Manufactured home | Regular home |
| A manufactured home is usually constructed in the factory and then transported to the site. | A regular home is one which is normally built directly on the site. (Site built home). |
| A manufactured home offers the flexibility of movement. | A regular home cannot be moved from one place to another. |
| The framework of the walls is usually in wood, steel, or concrete. | The walls are made of cinder block or brick. |
| Materials used are recyclable. | Materials used can't be recycled. |
| It takes up less space. Pre-1980, manufactured homes consume an average of 84,316 BTUs per square foot 53 percent more than all other types of homes. But today, this drawback has been corrected. | It consumes more space. |
Conclusion
In conclusion, Manufactured homes are a rising option when building a new home. According to reports, 81,136 new manufactured homes were shipped in 2016, a 15 percent increase from the previous year. Furthermore, according to industry experts, manufactured-home sales suffered during the housing bubble of the early 2000s because loans for traditional, site-built homes were so readily available even for those with poor credit.
In contrast, more and more families are now looking for alternative housing models to reduce manufacturing times and promote more sustainable processes. Today, prefabricated houses are a real alternative to houses built traditionally through the right regulations, as earlier highlighted.
Read More: How to Decorate an Archway in Your Home