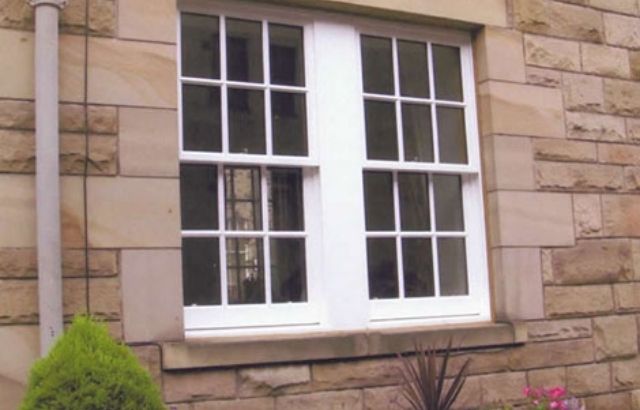 How to Repair and Paint Sash Windows | 7 Step Guide By Home Expert
Disclaimer
Articles, products, and services offered on this site are for informational purposes only. We recommend using caution and seeking professional advice. This site provides general information. We are part of the Amazon Services LLC Associates Program, an affiliate advertising program. Amazon.com is compensated for sales resulting from links on our website.
Please review our disclaimer before taking action based on anything you read or see.
Perhaps in many opportunities, you have asked yourself how to repair and paint sash Windows? Beyond the fact that sash windows look completely beautiful, they need prominent care.
Inside, frost and condensation cause them to quickly grow black mold in the corners, while the paint commonly wrinkles and peels between the wood frame and the glass. Outside, regular painting and repair work is needed to protect them from the elements.
Most of the defects you are sure to find with sash and box windows will be evident on close visual inspection. Wood decay is a less simple drawback to locate.
In most cases, it is feasible to replace even the most deteriorated windows. Most of the old sash windows were made of very durable heartwood of a quality that is difficult to find at this time. So it makes sense to keep and recompose the original wood as much as possible.
Sash window restoration is a prevalent topic, we all have windows in our homes, and many times they deteriorate over time. Luckily it is always possible to renew things or change them if you have the right material. Always remember to have the right tools to succeed in this project.
How to Repair and Paint Sash Windows: Materials Needed
bar clamps
Extension cable
Infrared paint suppression system
random orbital sander
heat gun
belt sander
Table saw
composite miter saw
sandpaper: grain 80, 120, 220
stairs
glazing knife
air compressor
spatula
Pneumatic nailer
Pneumatic Finishing Nailer
Thickness machine
chisels
air compressor hoses
wood scraper with a carbide blade
exterior latex putty
boiled linseed oil
1 gallon of two-component polyester resin
oil-based primer
latex window compound
double-strength glass, cut to size if necessary
cotton-polyester blend rope, 1/2″ in diameter
Poplar or pine butt for a new splitting cord
1 gallon of glazing compound
glassmaker push points
How to Repair and Paint Sash Windows: Steps
Step 1: Remove damaged window frames.
Mark the paint joint between the interior wood stop and the window jamb. After removing the internal jamb stop, use a lever to pull it out completely. The purpose is to remove it intact. Older homes were built with incredibly durable materials, so your objective may be to save as much as possible.
Put the paper over a correct work area so that you can later reinstall it.
Many people prefer to repair rotted wood window sash instead of changing it, and this can be very good, it allows you to save some money. However, it is advisable to make a change to avoid having bad times; however, if you think you are qualified, you can repair yourself.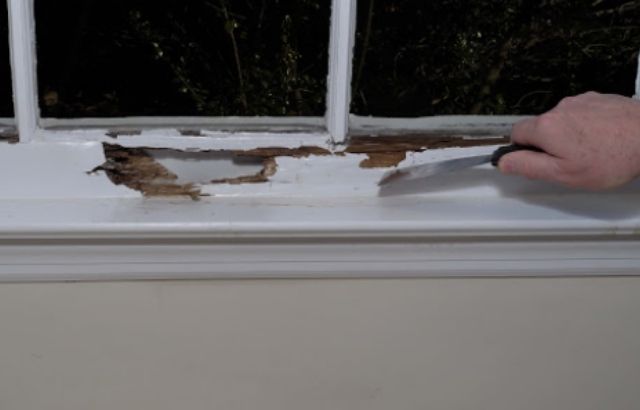 Step 2: Removing the old glass
To remove old glass, use a specialized chisel with a pilot bearing on the back. The approach can be changed to cut the precise depth required to remove the proportion of glazing present. The utility is held at a precisely 45-degree angle to remove the glazing at a time gently.
An infrared paint suppression system can also be used in this application to simplify the removal of old window glass. The infrared utility is used to heat the glazing to soften, achieving a stiffness similar to that of clay. In this mild form, it can be lifted instead of being chipped or scraped.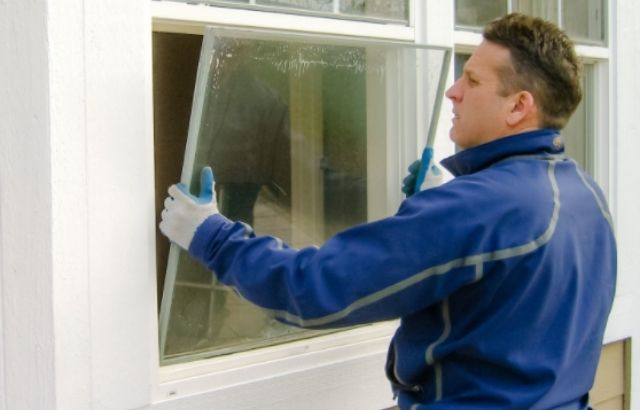 Step 3: Removing paint with a focused utility
Remove the old glass and paint as necessary to remove the old glazing points. You can place small pieces of metal every six inches or on the frame to hold the glass firmly to the paper.
A glazing complex covers the dots. A paint scraper's sharp tin can carefully remove the points without damaging the glass.
Remove the authentic glazing points and then carefully remove the glass from the paper. Clean it and keep it for reuse.
An infrared paint remover was used with the glass removed, which uses infrared heat at subjectively low temperatures. This is done to soften and loosen the old paint.
The development causes the paint to separate from the wood to be easily removed with a paint scraper. In addition to developing color stripping more agile and simple, this system is safer and more environmentally friendly than usual.
There are fewer options to create harmful fumes than when using a heat gun or paint powder, as it can be the situation with "dry scraping" and sanding. This can be primarily substantial when removing old paint that may contain lead.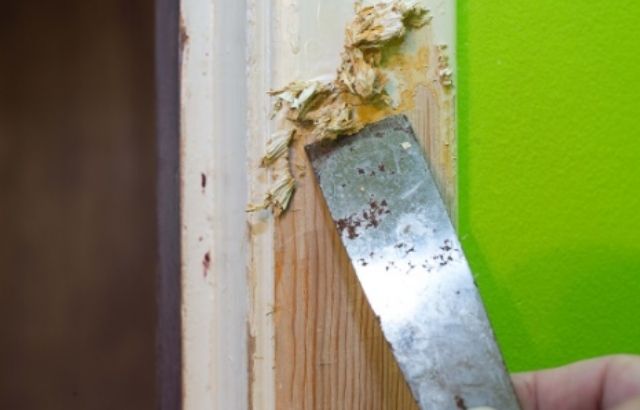 Step 4: Sanding and processing the paper area
Clean and sand the paper area. Scrape the glass channel completely clean. If required, put polyester resin wood putty on rotten surfaces. Allow drying according to the developer's standards, then sand lightly. Print the corresponding sides of the paper with an oil-based primer.
Another aspect that is very important to talk about is window sash repair. In this process, it is of utmost importance to repair every single part of our windows to have a safer, more visually beautiful home.
Step 5: Add glazing within the paper frame.
Once the old paint has gone and the wood cleaned and repainted, prepare the paper before the old glass is replaced.
A rear window glass cover that will sit on the inside of the window will provide an added seal to the glass.
Place a drop of the glass on the inside of the frame on all four sides. The excess will be removed when the glass is installed.
With the glazing applied, carefully reposition the glass on the paper and press into the window paper with the backing. Make sure the glass is securely seated around the perimeter.
At this point, you can use the paper from a spatula, instead of your fingertips, to help gently lower the glass into the frame.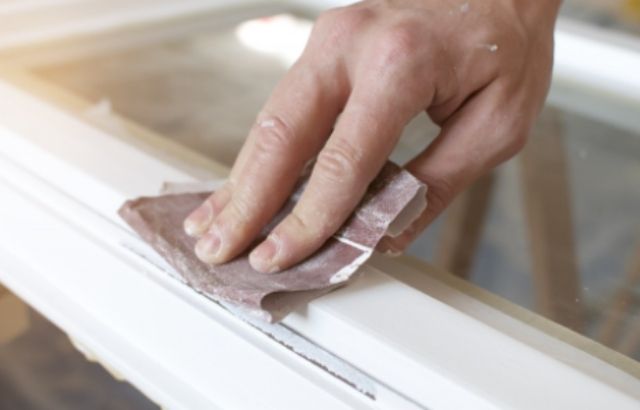 Step 6: Add glazing compound and clean paper.
With boiled linseed oil, subtly brush the inside of the glass channel only in the vertical area and let it penetrate. Linseed oil conditions the wood. It makes it more receptive to making a bond for the glazing compound.
A very peculiar option today is the window with the sash, while it is true that this can help a lot to your window, but at the time of changing these, can be a nuisance. However, it is very safe and recommendable to make use of these.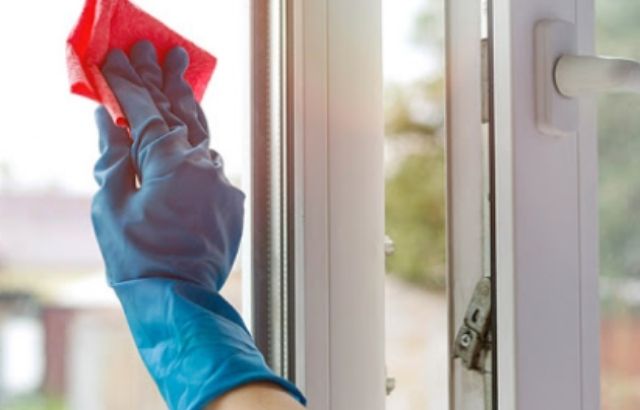 Step 7: Place a drop of latex window glazing compound near the inside of the glass channel.
Using glazing push points or glazing points, place the glass in the wood, spacing 8 to 10 inches apart near the entire perimeter.
Lengthen thin strips of glazing compound from oil and press them into the glass channel near the glass's perimeter. Carefully remove the added glazing compound near the edge with a spatula or an angled spatula.
Clean the paper and leave it ready for reinstallation.
Repairing a sash window is very important, it can bring many things to our home, each of the steps you must follow is written in this article. If you think you can do it yourself, you should follow it; something you should consider when doing this is that you should have all the tools and materials before avoiding locking the process and being very successful.
Consider all the options you have at your disposal before changing your window. Remember that it must match the rest of your house, both inside and outside, to have a pleasant view.
How to Repair and Paint Sash Windows: FAQ
Can you replace just one window frame?
Having new replacement windows for your entire house is a spectacularly expensive undertaking. If the problem is only broken glass, and the pain is localized, you can only replace the window paper.
How do sash windows work?
One of the systematic ways to make old sash windows better is to replace single-glazed frames that are already double or triple glazed.
How can I make my sash windows work more gently?
Use oil or wax to the frames, hinges, and interior pulleys to keep them running smoothly. If they stick, check for paint or sand that may have been trapped and clean them carefully before using the wax or oil. Replace any damaged glass or broken cables.
Conclusion
The exploration showed that replacing existing windows with double-glazed entities is not as productive as other measures. Your existing windows can be upgraded, also, for less money. It will give you the same benefits and simultaneously retain your living space character's authentic properties and style.
Replacing the glass frames in the leaves of many pictures already with double glazed frames tends to be feasible with the right type of narrow profile double glazed frames.
This is a simple development, and however, if you don't think you're ready for this, the most important thing is to call in an expert in the field. Replacing sash windows may seem easy. However, this can be a complicated process. So, have patience while doing this. Replacing this is of utmost importance in your home. Every so often, these windows deteriorate and make your walls look unattractive.
Read More: How to Remove Sash Windows for Painting