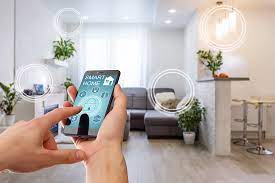 How to Turn your Home into a Smart Home | 8 Pro Ways
Disclaimer
Articles, products, and services offered on this site are for informational purposes only. We are part of the Amazon Services LLC Associates Program, an affiliate advertising program. Amazon.com is compensated for sales resulting from links on our website.
Please review our disclaimer before acting based on anything you read or see.
Smart Homes, after all, the digital revolution relentlessly transformed people's daily lives with smartphones. Life in the present times is a constant opportunity for wonder. After all, the digital revolution has been relentless in transforming people's daily lives with smartphones. Let's learn how to turn your home into a smart home.
But what if we said the future holds an even greater integration between individuals and their homes? Well, this will happen due to the popularization of the smart home! Despite sounding like something straight out of science fiction, it's a trend here to stay. But as is natural with any novelty in the market, there are still doubts hovering over the minds of consumers. To answer them, we have developed this article, clarifying all the curiosities and solutions of the real estate future. Without further delay, follow along!
Smart Home Concept
For most people, houses are their private temples, corners full of comfort and calm.
It is a haven free from the worries of the chaotic modern world. Therefore, the concept behind smart homes is to make homes even more understanding and welcoming for those who rest there.
But after all: how is it possible to make a house understandable? This is where numerous technological innovations come in, which use a variety of sensors and statistics to improve the experience with your home.
This description may seem abstract, but it is the reality: a future where homes know when their owners arrive, as well as the temperature, lighting, and melody with which they would like to be greeted.
For this reason, home automation focuses on three essential pillars, increasing resident control, safety, and comfort. Below, you will understand a little more about each of these fundamentals. Look!
Control
A basic feature of the smart home is the existence of a control panel in which it is possible to manage most aspects of the home.
This centralization is intended to replace all specific remote controls, unifying the commands in just one application available on the owner's smartphone, for example.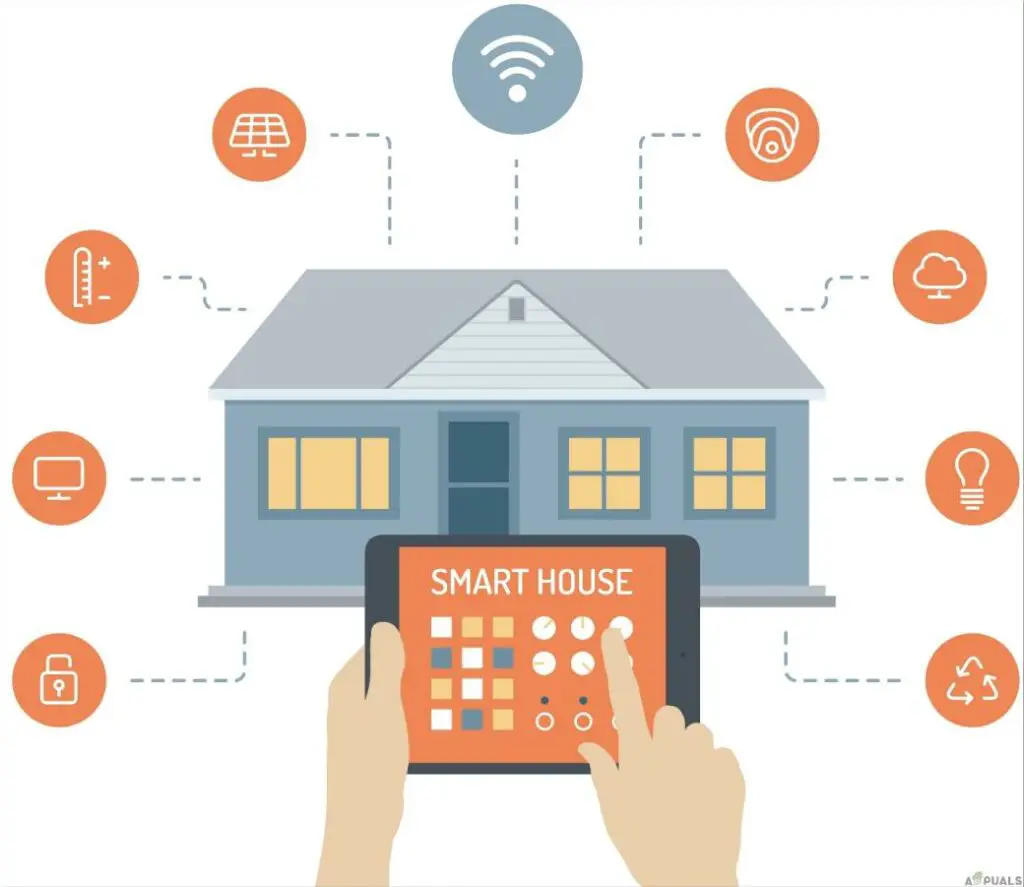 The market already has a wide range of products that can be remotely controlled via Bluetooth.
Have you ever imagined controlling TV, home theater, blinds, refrigerator, dishwasher, gates, lamps, air conditioning, and much more with just one app?
Well, that is now possible! It is enough for the owner to invest in products with good connectivity to each other. Casa is an excellent centralizing option in an application native to Apple devices. To ensure its operation, it will be necessary to purchase products with the "Works with Apple HomeKit" seal, indicating compatibility.
This is a complete solution to control your home, allowing you to create different configurations for each room. In addition, you will still be able to create scenarios, which are sets of specifications for certain times of the day.
For example, the "Good Morning" scenario can open the blinds, prepare coffee and turn on the TV to the news channel. On the other hand, a scenario like "I'm at Home" can light up the hallway, acclimate the room and lock the doors. It all depends on the customization made by the resident. 
Safety
The second cornerstone of smart homes, such as Capital Smart City Homes, is enhanced security.
We all know the traditional solutions to increase the protection of homes: railings, electric fences, cameras, and the like. But security has also evolved with home automation.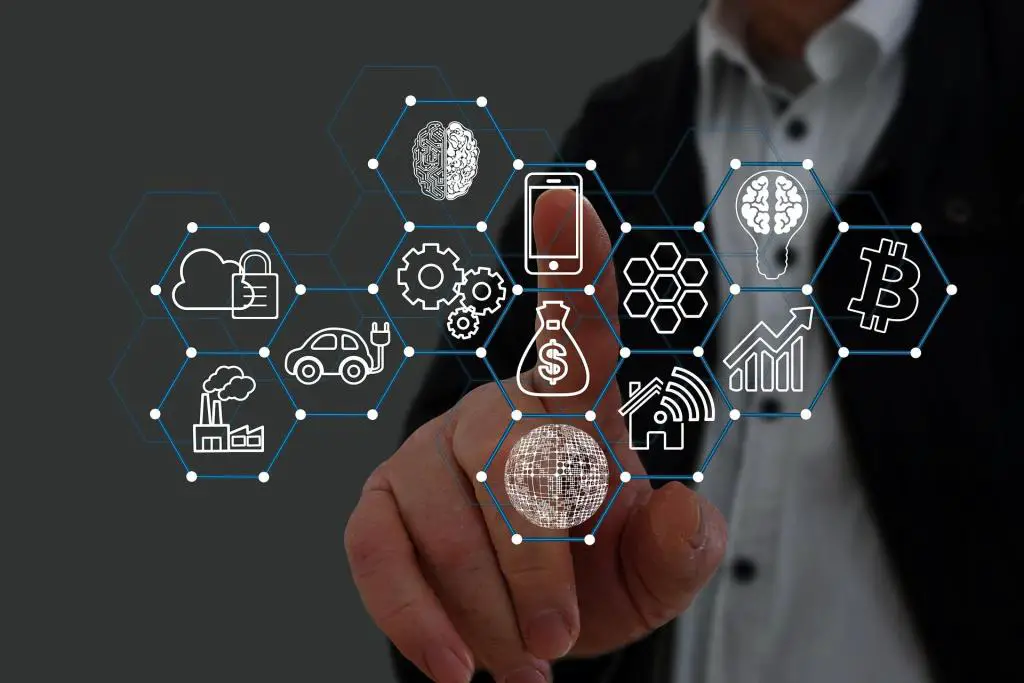 A first example: cameras. Until recently, these devices only performed low-resolution captures, with difficult access to this footage.
Nowadays, you can acquire discreet, functional cameras with a lot of embedded technology, monitoring sectors of the house with angles from 180 to 360 degrees, in Full HD and in real-time. All through an app, wherever you are.
In addition to these cameras, electronic locks are accessed with numeric passwords PIN, fingerprint, facial recognition, or magnetic card.
Realize that solutions that discard keys, whether physical or virtual, also eliminate the problem of forgetting, just using your finger, hand, or face to access the house.
Comfort
Finally, the strongest argument for consumers interested in automation: is increased convenience.
The popularization of autonomous houses will be responsible for homes that are increasingly integrated into the daily lives of their residents, with environments designed to meet all the resident's needs, even the most subtle.
The biggest comfort in these homes is their remote and situational control potential. Remember the scenario functionality in Apple's Home app? Well then, consider how futuristic, cool and convenient it is to be able to count on the following settings:
Cinema: turning on the TV in the Netflix app, setting the home theater to Cinema mode, closing the blinds, reducing the ambient temperature, and decreasing the lighting to 10%;
Romantic Dinner: turning on the audio system connected to an app like Spotify, playing a pre-selected playlist, and dimming the lighting to 20%;
Party: connecting the audio system connected to a music app, playing a pre-selected playlist, intensifying the cooling of drinks in the fridge, and opening the blinds
This is the main reason smart homes, such as Lahore Smart City Homes, are a sure hit in the real estate future, as they are completely customizable according to the owner's wishes, making dissatisfaction impossible. 
Best Ways to Invest in Home Automation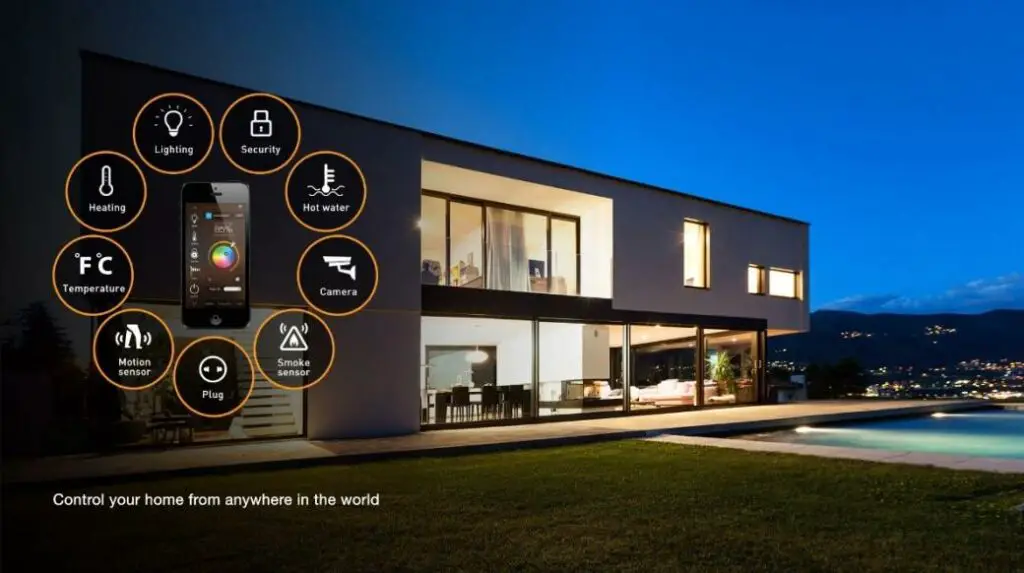 The most interesting fact about smart homes is that they are already a concrete and buyable possibility.
In reality, the future will only contribute to a scenario in which most of the population has access to these solutions, which are beginning to emerge in the national market.
Despite this initial phase, it is worth mentioning that Pakistan already has many options in the home automation segment, most of which are imported.
But there's no reason to be afraid of the costs that, although higher than traditional solutions, stand out for offering an experience unlike any other product on the market.
In addition, electronics giants such as the Dutch Philips and the North Korean Samsung have already dived headlong into this segment, innovating in lighting, sound, cooling, and much more. Now, check out the best solutions to transform your residence into a smart home.
Indoor and Outdoor Cameras
Our first suggestion prioritizes property protection, which is a valid concern, given the country's vulnerable public security situation.
This way, you will be able to "potentiate" the intelligence of your home by installing some cameras inside and outside, viewing any of the monitored rooms remotely, 24 hours a day.
Among the internal cameras, one can consider the baby room monitors, or rather, the already famous electronic baby monitors. It is even possible to automate this specific room, making waking up and going to sleep more subtle, reducing the child's dissatisfaction when waking up or their resistance to sleep. 
Adaptable Climate Control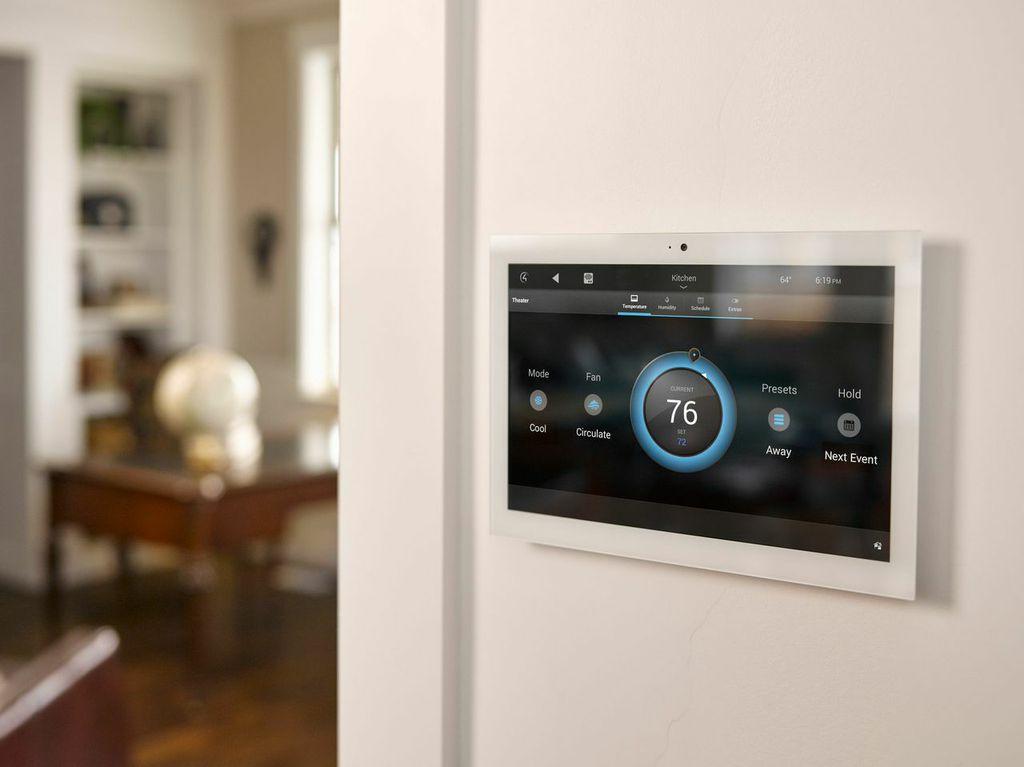 A house is not truly smart if it cannot interpret the thermal sensation of the moment, is it?
Therefore, you can invest in an intelligent thermostat capable of regulating and monitoring the current temperature, identifying and applying the best settings to maintain a pleasant environment.
These thermostats also allow you to control climate devices remotely via a mobile app.
Naturally, the most sophisticated solutions will be expensive but always offer a degree of customization unmatched by any other alternative.
Adaptive Lighting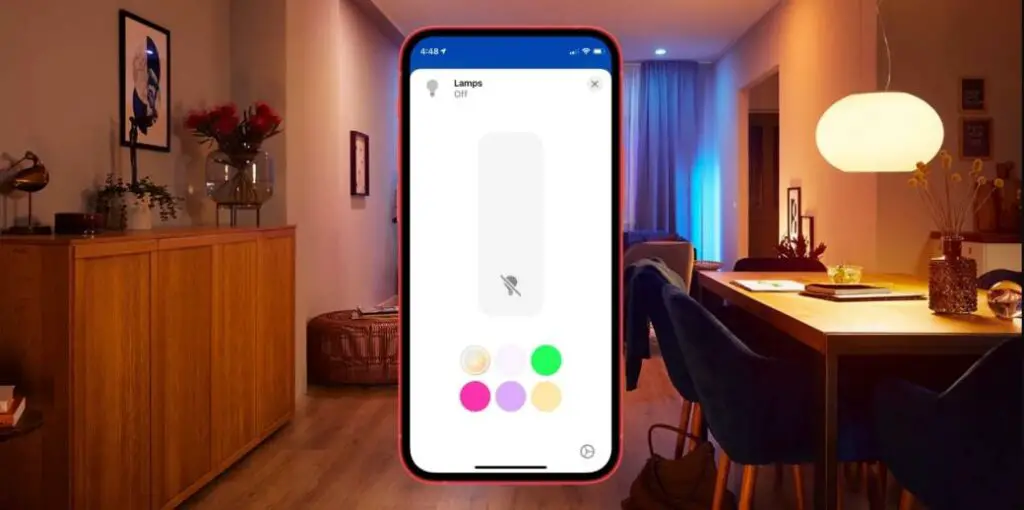 Now, we will talk about a relatively known solution for the national consumer. This is because Philips has been trying to familiarize the market with its dynamic lamps from the Hue line for a long time.
Whether from this brand or not, all smart bulbs share an important characteristic: adaptability.
They are solutions that allow you to change the temperature of your lighting. In addition, they can be controlled remotely, with great precision in adjusting the intensity, not just lamps that turn on and off.
These solutions also have good energy savings rates, often produced with low-consumption technologies like LED.
Digital Doorman
Again, a solution that prioritizes home security. The electronic doorman is nothing more than a smart doorbell, which allows you to see who requests access to your house or apartment.
This device can release the entrance with just a command, also through an app or a switchboard fixed to the property's wall. 
Cleaning Robot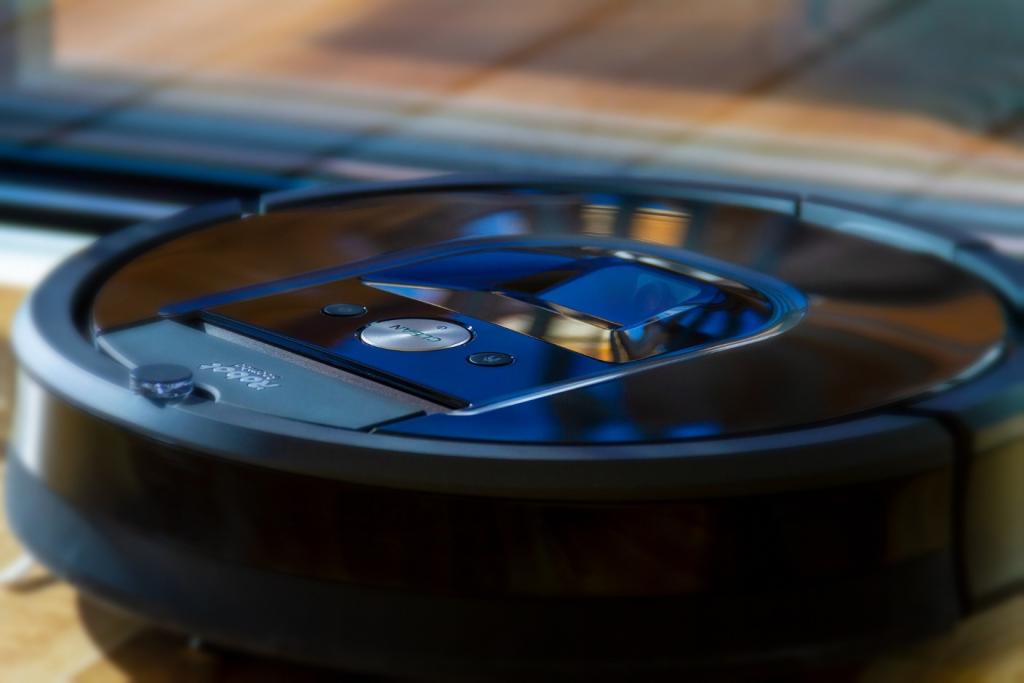 You've probably seen one of these in one of the thousands of viral videos circulating online.
These robots are nothing more and nothing less than smart vacuum cleaners, in charge of cleaning the floor, without any effort being made.
The newest versions of this device can already discard all the collected dirt in the appropriate place and move on their own to their charging base.
Once energized, they continue in this perpetual cycle of keeping the house clean without interference from the residents.
Presence Sensors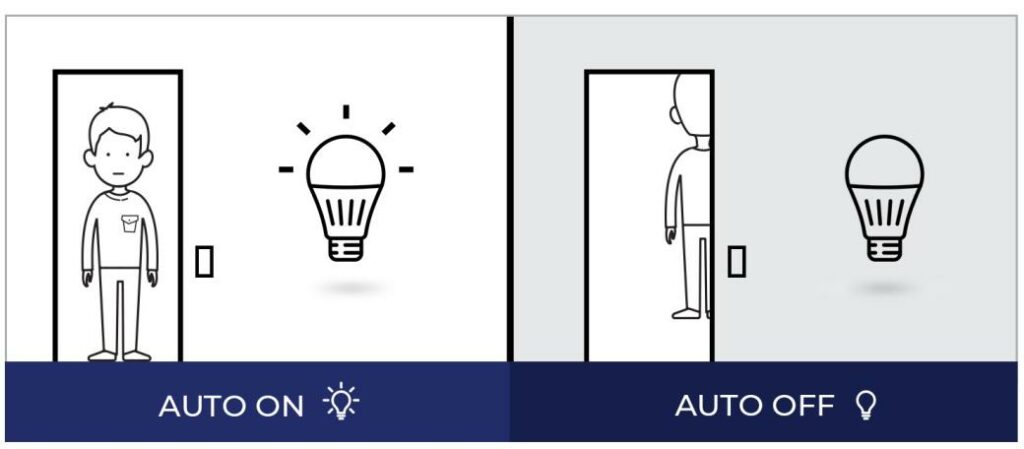 These devices are instrumental in reducing electrical energy consumption in your home. This is the most familiar solution to the consumer since they are in most condominium buildings. These sensors capture movement in an environment to turn on a light.
However, the more sophisticated models also perform the opposite function, monitoring the environment to identify the absence of people and, thus, turning off the lights in the room. In this way, the inconvenience caused by timed shutdowns is avoided.
Smart Lock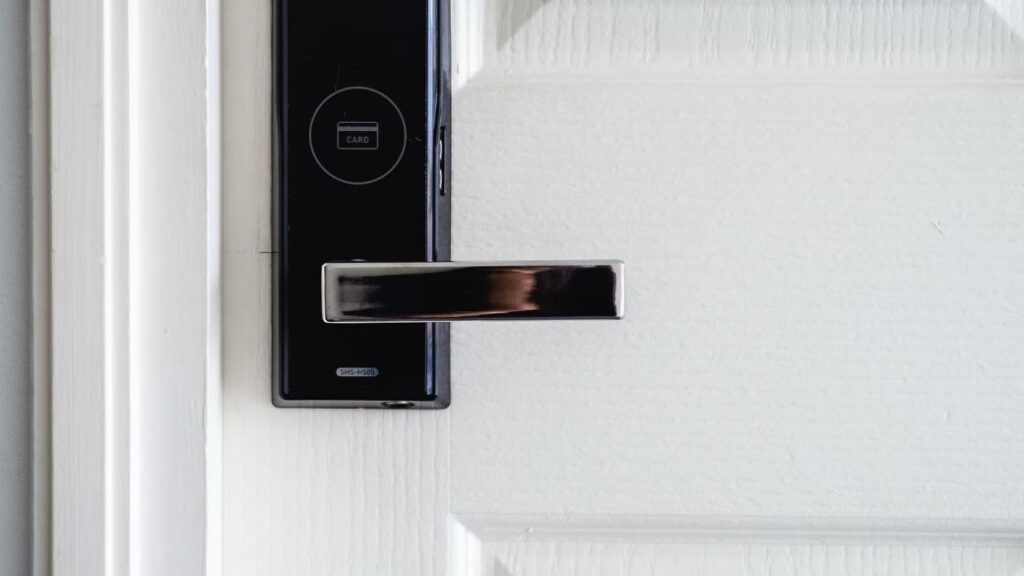 Our last suggestion with an emphasis on home security: Is smart locks. As we pointed out before, these are robust devices capable of restricting the access of any unauthorized person or properly oriented to enter the environment. These locks are used strategically on the main door and in the most critical rooms or all environments.
However, suppose you decide to implement smart locks in every house room. In that case, it is recommended to use facial recognition or fingerprint options since entering a password or swiping a card every time you enter a room can be counterproductive. 
Smart TV
The popular, famous, and beloved Smart TVs! As is quite natural during the season of sporting events, such as the World Cup or the Olympics, these televisions have gained even more space in Brazilian consumers' living rooms.
Smart TVs usually have a dedicated operating system, enabling the use of applications that expand their functionality.
In addition, these televisions have excellent Wi-Fi and Bluetooth connectivity and are easily controlled through the application developed by their manufacturers.
Valuation of the Smart Home in the Market  
Now, a natural curiosity for all owners considering an investment: how do you know if this will add value to the property?
Well, know that home automation is the "ball of the moment" in the real estate market, being seen as a decisive differential, both in the pricing of the good and in the consumer's decision.
This is because automation meets those fundamental pillars in real estate appreciation: control, safety, and comfort. Inevitably, smart homes are priced at the upper end of the market, as they deliver the most customization and savings to the future owner.
In addition, it is worth remembering that visiting a home equipped with a good automation system can leave many buyers speechless, as it is still unprecedented in Pakistan and, therefore, exclusive.
We understand that there is also a concern about the compatibility of older homes with automation solutions.
In this regard, you can rest assured, as all properties can be converted into smart homes. In most cases, integrating devices through a shared network and connected to the internet will suffice. Finally, we emphasize that this market is constantly expanding in Pakistan and throughout the world.
This is precisely why the popularization of home automation in our country will become increasingly common, with national solutions focused on safety, such as those from Intel bras, and comfort, such as Kokar.