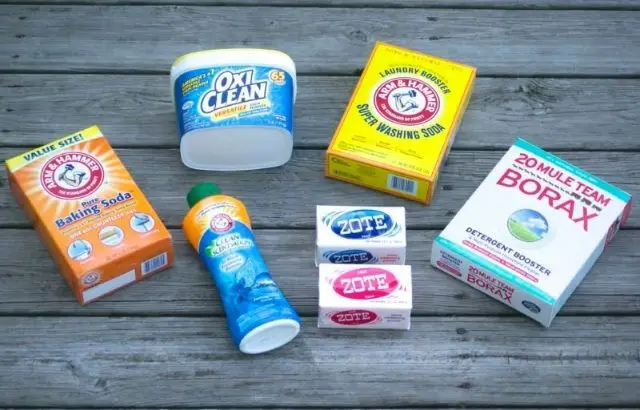 How to Use Zote Soap Washing Machine | Top Notch Ways to Apply
Beyond the many procedures and soaps available today, many people wonder how to use zote soap washing machine.
For a long time, Zote bar soap has been a staple in laundries and many Mexican homes.
This soap is a paste used for washing—developed from natural elements such as tallow (animal fat), coconut oil, and citronella.
In the same way, it has inside an optical brightener ingredient that whitens clothes without discoloring or damaging the color. The Zote laundry bar was primarily used for hand washing clothes, especially on rural Mexican surfaces where there were no available washing machines.
To this day, Zote is still considered one of the most popular laundry soaps because of its cleaning characteristics and its softness to delicate fabrics. It can be used on a variety of washing occasions.
Zote currently has many uses beyond clothing. However, you will find it in the homemade laundry detergent. For clothes, you can use it for bar soap for laundry (ideal for hand washing or use a larger one to throw away a little in the wash). This way, you will notice that it is a great stain remover and brightener for whites. This soap bar is also used for hand washing.
A Mexican company manufactures this popular soap. Manufactured from Jabón la Corona, Zote's laundry soap is available in single and double packs. Each bar weighs about 7.0 ounces.
It can be used in white, pink, or blue, with the formula intact and clean.
How to use Zote Soap Washing Machine
Now, I will describe the process step by step on how to use zote soap washing machine.
In the beginning
The soap was used primarily for hand washing, mainly in Mexico's unpopulated areas, where there were no available washing machines. Now, its developer was able to change the soap to fit all of his washing needs, whether by hand or in a washing machine.
The ingredients of zote soap allow it to be mixed with other ingredients. Over the years, Zote demonstrated its ability to wash delicate clothes, remove stubborn stains, and use it to construct home laundry detergent.
There are numerous ways you can use Zote soap. Now we will detail some of the ways to use Zote Soap for all your washings.
Particular Liquid Detergent
Zote Soap was modified to integrate other cleaning agents as you would like.
You can combine Zote with other elements to make a flawless cleaning blend. Bring three cups of water to a boil in a saucepan and then remove from the heat when it starts to boil.
Once the previous step is finished, you should take bar of Zote soap and leave it in hot water, stir until the soap particles are completely dissolved. Until then, in another more important container that will also be used for housing purposes, it is required that you fill it with three gallons of hot water.
Add the diluted Zote soap, add a bowl of baking soda and a bowl of borax, and finally stir until all elements dissolve. After this, your mixture will be ready to use.
You can wash clothes commonly using this mixture in a three-quarter to one cup Zote liquid detergent.
Fabric Softener
If you want to produce softer sheets or softer towels, you have to place a small piece of Zote inside a sock or a knee-high sock and tie it in a radical. Then put the sock or sock inside your washing machine for the last washing period.
This way, the machine will rinse your clothes and spin them. In this development, the soap will integrate with your garments, conditioning them for a slower feel after they are dry. When the washing machine finishes rinsing, you can dry your towels and sheets commonly.
You should note that before using Zote on particular stains, it is important to check a stain removal chart to ensure that the soap does not set the stain in addition to the washing skills.
Laundry and Detergent
You can use Zote soap when you want to wash delicate clothes such as knitwear and lingerie.
It is important to keep in mind that to achieve remarkable results, it is required to hand wash all your delicate clothes to avoid any inconvenience or high stretch.
You have to fill a sink with not very hot water and soak your clothes.
Once this is done, it is ideal for soaking the clothes with a Zote bar until the foam begins to form.
When you are satisfied with the results, you should rinse your garments with water until the foam disappears and finally hang them out to dry.
Make Detergent Powder
One of the most effective uses of Zote Soap is that you can make your detergent powder.
How do I do it?
First, you must grate bar of Zote soap into a cup.
Then add the grated material to a container and then add ½ cup borax and ½ cup sodium carbonate. Stir all the items well and save the detergent for future washing.
If you want a regular wash, add a full tablespoon of detergent powder to the washing machine.
But if you have a huge amount of stained clothes, you have to keep using two full scoops of powdered detergent.
Pre-treatment of Stains
Zote soap was praised for its ability to remove stains, mainly all those involving some oily substances and body oil stains that leave an oily ring near the collar of the shirt.
One of the noticeable effects of Zote Soap is that it breaks down the oil into very small particles that can be removed with water.
This is because the soap is composed of molecules with two different characteristics. In one radical, we manage to find water-friendly soap molecules, also known as hydrophilic molecules.
On the other hand, there are hydrophobic soap molecules that do not interact well with water.
Hydrophobic soap molecules stick to the oil, while hydrophilic soap molecules wash the oil and suspend it in the water.
Instantly wash your clothes. Use Zote Soap to treat stains before washing. It would help if you only rubbed Zote on the stained areas of your clothes. You have to integrate the armpit sector and the neck surfaces, where body stains usually show up.
It is ideal for letting the soap act on the stains for five to ten minutes before washing if you want to get extraordinary results. From then on, you can choose to wash as a practice in your washing machine or wash the clothes by hand.
Frequently Asked Questions
Can you use ZOTE in the washing machines?
Zote is low foam soap so that you can use it with front-loading washers. So, that's a great answer.
You should add 15-20 drops of your preferred essential oil to the liquid detergent zote laundry soap recipe to make a scented edition for proper use. This can be a great suggestion.
What do you do with Zote Soap?
Zote Soap has many different uses in everyday life. You can use it to wash your clothes, both privately and generally. But you can also use it as a personal soap. This bar of soap is multi-faceted and very simple to use. You can use it to wash your clothes in the washing machine, by hand, and as you wish.
How do you make a laundry detergent with Zote Soap?
You can make dry laundry detergent like this.
To make a detergent using Zote in its formula, you will have to use as ingredients:
Mainly one box (55 oz) of Arm and Hammer Super Wash Soda.
Also, 1 box (4 lbs) of Arm and Hammer Baking Soda.
1 box (76 oz) borax.
Essentially 2 (400 g) bars of Zote soap (or 3 bars of Fels Naptha soap)
3 (pounds) OxiClean.
Don't forget 1 (13 oz) container of your favorite Downy Unstoppable scent (totally optional for adding fragrance)
The steps for your ideal application are in the article you have read previously.
Why is Zote Soap so good?
Zote Soap is among the superior multi-faceted soaps on the market. In addition to its low price, it provides you with a diversified type of use.
It has been shown that thanks to its disinfectant and anti-bacterial properties, zote white soap can help reduce acne and impurities, as well as monitor the production of facial fat.
Can you use home laundry soap in HE washing machines?
Yes, this soap can be used in these washing machines. You have to meet the development to be able to dissolve it in these machines.
Last Words
Zote soap was possibly the most common in certain sections around the world. This soap won the heart of quite a few as it can be used as it is, or you can edit it a little and prolong its use to other surfaces in its history.
In this text, we were able to discuss several of the uses of Zote soap that might be new to you. This high-definition detergent soap is available in many U.S. and Mexican stores. Now you know how to use zote soap washing machine.
Read More: How to Clean Stone Tile Shower