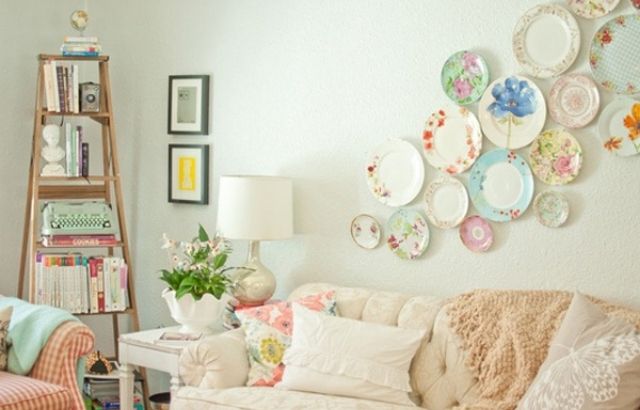 Ideas for Decorating Empty Walls | 12 Best Ideas from Expert Decorator
Disclaimer
Articles, products, and services offered on this site are for informational purposes only. We are part of the Amazon Services LLC Associates Program, an affiliate advertising program. Amazon.com is compensated for sales resulting from links on our website.
Please review our disclaimer before acting based on anything you read or see.
Do you have an empty wall or two at home and looking for ideas for decorating empty walls and how to make them more homely? Everything is possible when it comes to wall design. We were inspired by our experts and made twelve suggestions. 
Wall decal
If you want to decorate your empty wall without much effort, you can use a wall tattoo. This design option is available in various designs, shapes, colors, sizes, and motifs and is super easy to apply and just as easy to remove.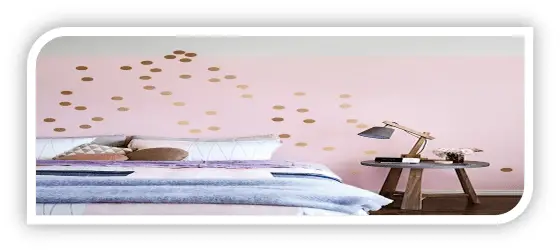 Wallpaper
Empty walls look a lot less empty when your paper those with a statement wallpaper. Whether a romantic motif or a cool pattern, the actual bare wall is guaranteed to attract everyone's attention and will become an eye-catcher in the room.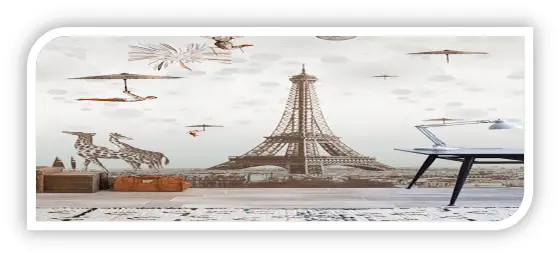 Tiles
Tiles on the wall aren't just a good idea in the bathroom or kitchen. Such patchwork tiles also look good in other rooms, such as ensuring liveliness and an individual look.

Wood Panelling
Another possibility of making the empty walls eye-catching is the wooden panels, the surfaces of different heights, and depressions that bring warmth and comfort and appeal to all the senses leave an unforgettable impression.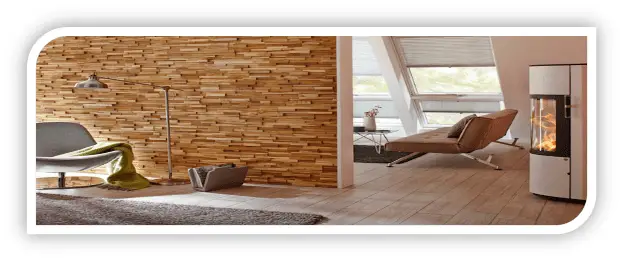 3D panels
A cool 3D effect can also be achieved with such three-dimensional wall panels made of plaster and bring out the once empty wall in a spectacular way. You can find more inspiration on the topic here.

Pictures
The classic in-wall design is paintings. From classic paintings to fine art prints, the possibilities are limitless and color, size, frame, and style. Everyone is guaranteed to find the right painting for themselves and their decorating style with such a wide range.

Mirror
You can also use mirrors to decorate blank walls and kill multiple birds with one stone. On the one hand, the wall is no longer bare. You can quickly check whether the hairstyle or make-up is correct and, also, the rooms appear much more spacious and brighter.

Green wall
Such green walls are a wall design option for anyone who wants to bring nature into their home. It is a unique eye-catcher that breathes life into the home.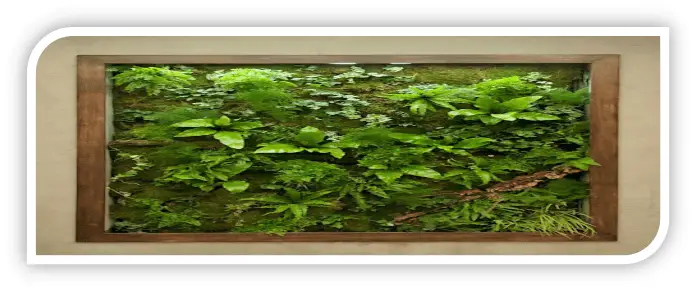 Tapestry
Are you looking for an alternative to the conventional picture on the wall? How about a tapestry? Whether in the oriental style or woven with thick wool, these wall hangings are gaining popularity again.

Shelves
You can combine the beautiful with the useful by filling empty walls with shelves. You can then decorate them with books, records, decorative figures, plants, dishes, etc.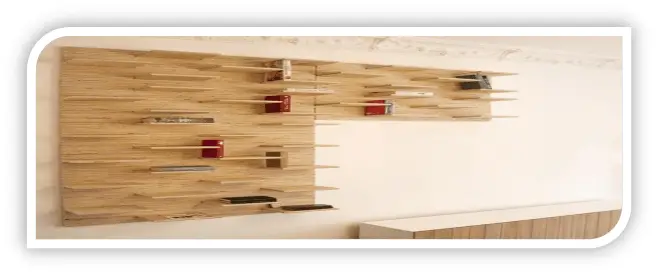 Photo gallery
Large-format empty wall surfaces with a photo gallery become the highlight of the house. Whether it's black and white or bright colors, with portraits of your favorite people or snapshots from your last summer vacation, it's entirely up to your taste.

Wall lights
Finally, a design idea for walls in quite dark rooms and corridors: with wall sconces, you fill the empty spaces and at the same time bring the light into the dark.

Various types of wall coverings

The painting
Using your paint choice allows you to quickly personalize your walls and easily harmonize each room in your home. It will give you opportunity to play with volumes or even combine colors thanks to the wide variety of paints on offer. Acrylic, glycerol, alkyd, natural or eco-friendly, it is vital to choose the room's right paint and your wall's nature.

Wall tiles
Easily washable and very resistant wall tiles are preferred for damp rooms such as the bathroom or kitchen. They come in different shapes and sizes: XXL, rectangular or hexagonal tiles, and other colors and materials to adapt to all decoration types. Aesthetic and renewed continuously, it offers volume effects, mosaics, friezes, imitations of wood, stone, and many others.

Wallpaper
Wallpaper nowadays is a great asset to energize your decoration and highlight spaces. Unleash your imagination: wallpaper with floral or geometric motifs, imitation panels, or even paper with reliefs and textures. The choice at your disposal is wide. Remember to consider the room in which you want to place it to make your choice between a traditional wallpaper, vinyl, expanded, and non-woven.

Paneling
The cladding plays an increasingly important role in the interior. The simple installation allows you to quickly redesign and personalize a room by giving it a warm atmosphere. Raw wood for an authentic look or PVC for a contemporary look reinvents itself and follows trends to meet all your needs. Play with the boards' size, the color, and the installation direction for a successful decoration.

The facing panel
Do you want to give a completely different atmosphere to one of your rooms? The installation of wall cladding allows you to add character and character to your interior. For a fashionable decoration, the installation is a part of a wall to play the contrasts and the materials in the living room, kitchen, and bedroom. The cladding panel is now available in all rooms of the house.
Final Words
Decorating empty walls is not tough if you know the right process and have the correct ideas. In this article, I have tried to explain the ideas for decorating empty walls with images hope it will help you.
Read more: How To Decorate A Brick Wall Outside