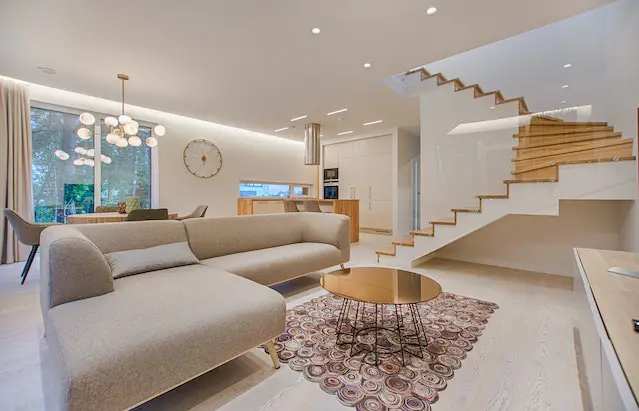 Interior Design Ideas | 9 Inspiring Styles (You will Love #7)
Disclaimer
Articles, products, and services offered on this site are for informational purposes only. We are part of the Amazon Services LLC Associates Program, an affiliate advertising program. Amazon.com is compensated for sales resulting from links on our website.
Please review our disclaimer before acting based on anything you read or see.
Get inspired by the best interior design ideas. After all, it is an important point that will define the decoration style. Interior design is one of the main points for those looking to decorate a home. Some people looking for real estate to buy often don't even think about the interior decoration of the place. 
However, knowing how the interior design of the house will be is an important point, considering that this action will leave the rooms in your house functional and beautiful. Even the color palette used on the walls can influence your emotions. In this article, SkyMarketing has brought some great ideas for those looking to create a cool design for your home. 
Follow us! 
Interior Design Ideas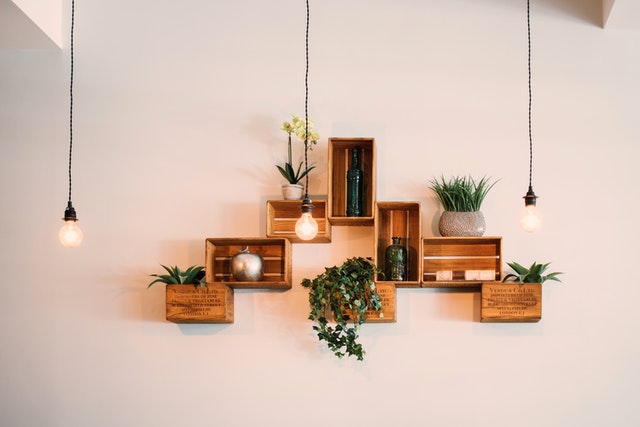 Fun Design
Also known as "Fun design", this type of space seeks to bring a fun decoration with many bright colors. 
It is ideal for children's rooms and playrooms. 
Toy boxes, paintings, wallpapers, fun objects, and pillows are great objects to leave in this type of environment. 
Remember; don't be afraid to use lots of bright colors. 
Finally, it is also interesting to use rugs, as they are great decorative and safe and prevent slips and falls on smoother floors. 
Design Vintage
The word vintage defines something old and classic. 
In this way, this style is focused on creating an environment with an older face reminiscent of the 1920s to 1980s. 
If you want to create a vintage room, use wooden furniture, neutral colors, pastel tones, and flowery prints (either on the pillows or the walls). 
Lighting is also super important in this design style, so invest in chandeliers, lamps, and even chandeliers and lamps, but white lights should be avoided. 
Design for Small Spaces
This form of design is ideal for apartments, e.g., in a blue world city, as any small space should be put to good use.
Use furniture with more than one function or that does not take up much space, such as a sofa bed, wall folding table, and TV stand with shelves, among other items. 
Don't cram too much furniture into the same space. After all, the goal is to make good use of a small space and not use as much furniture as possible in a smaller place. 
Sustainable Design
If, in addition to having a good design inside your home, you are also looking to help nature, sustainable design is undoubtedly the best option. 
Also called "eco-friendly", this style focuses on the sustainable part, with recycled furniture and materials, especially those made of wood. 
In addition to furniture, you can also choose to have a home built with sustainable architecture, which will help the environment even more. 
Minimalist Design
As the name implies, the minimalist design seeks not to exaggerate, whether in the use of colors or items within a room. 
The color palette used in the minimalist decoration is formed of white, light blue and dark blue. 
The idea of furniture is to remove as many unnecessary pieces as possible. However, the right amount of objects goes from each house room. 
As much as the name may refer to it, the minimalist design doesn't mean you shouldn't put other decoration items, such as paintings and plants, but use as few objects as possible. 
Design High Tech
High tech is the English abbreviation for "high technology," which is high technology in Portuguese. 
The design of this environment is made to give an air of futurism to the space, using a lot of glass, metal, stainless steel and aluminum in the furniture and decoration items. 
The lighting is done with several lamps to make the space brighter and the environment more charming. 
You can also use solar technology in a high-tech design home. 
Rustic Design
This design is intended to make the environment resemble a country house. In this way, wood, stones and ceramic bricks are essential. 
As for the color palette, many earthy colors are used, such as brown, burgundy, caramel, and copper, among others. 
Your goal is to create a cozy space, so don't be afraid to use vases, crockery and other crafts for decoration. 
Retro Design
Despite being often confused with vintage, the retro design seeks to bring more vivid colors to the environment, such as red, yellow and blue. 
This design will make the room look like spaces from the 1950s, 1960s and 1970s. As for furniture and objects, this design style looks for newer pieces that match the chosen decor, unlike vintage, which uses old pieces. 
This type of design combines very well with living rooms and bedrooms, and kitchens; finally, now that you know some types of design, how about looking for items to decorate your home?