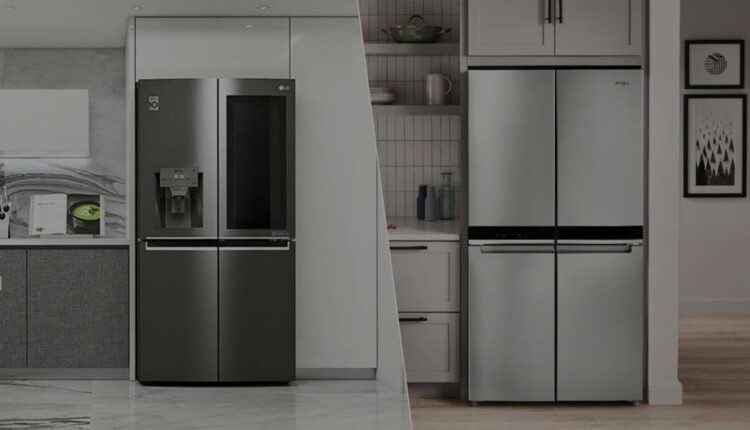 LG vs. Whirlpool Refrigerator | Differences Noone Told You Before
Disclaimer
Articles, products, and services offered on this site are for informational purposes only. We are part of the Amazon Services LLC Associates Program, an affiliate advertising program. Amazon.com is compensated for sales resulting from links on our website.
Please review our disclaimer before acting based on anything you read or see.
If you've decided to buy an LG or Whirlpool fridge at home and you're wondering which one is better, this LG vs. Whirlpool fridge comparison guide will help you find the right one. In this article, we've selected the best refrigerators from LG and Whirlpool and compared each type. Let's learn lg vs. whirlpool refrigerator.
LG vs. Whirlpool Refrigerator
Two of the world's most well-known home appliance manufacturers are Whirlpool and LG. Both companies manufacture a large range of appliances, including televisions, washing machines, refrigerators, and various other items. This article will focus on their refrigerators and take a detailed look at the refrigerator next to each brand to find the best one for you. 
One of the most typical complaints from users of traditional bottom or top freezers is that they have to bend over continually to reach commonly used chilled products. 
This complaint is completely solved with a side-by-side fridge as it allows the user to store frequently used items at eye level. Every time you open the fridge, you won't have to strain your back. 
| | | |
| --- | --- | --- |
| Features | LG refrigerators | Whirlpool refrigerators |
| Configuration | LG configurations feature sleek, modern designs in a variety of colors. | Whirlpool has sleek, modern French doors. |
| Price | LG's Refrigerators come with some unique features and are known for manufacturing the best quality products. Therefore, their prices are high. | Whirlpool refrigerators have a low price if you compared them with those two brands. |
| Compressor | LG uses a Smart Inverter Compressor which is capable of adjusting its power of cooling depending upon the amount of food that is being stored in the fridge. It is not as good as Samsung's compressor. | Whirlpool too uses a very good quality compressor but if you are looking for the best then go with Samsung. |
| Technology | LG refrigerators include features such as door-in-door storage, ice and water dispensers, and smart technology that enables you to control your refrigerator from your smartphone. | In addition to fingerprint-resistant coatings and adaptive defrosting, Whirlpool refrigerators have a number of other great features. |
| Energy efficiency | In terms of energy efficiency, LG refrigerators are unrivaled. Their refrigerators have a 4-star energy rating and utilize inverter technology to reduce energy usage. | Single-door Whirlpool refrigerators can keep food cold for up to 9 hours during a power outage. |
| Capacity | Overall, LG's products have high storage capacity. | Whirlpool wins in this segment because it has more storage capacity. |
| Shelf-type | The shelf of LG has the best quality of all. | The shelves of this brand are also good but not as good as the previous ones. |
| Performance | LG appliances have more innovative features, while Whirlpool appliances are more practical. | If price and functionality are more important than style and prestige, a Whirlpool refrigerator is an excellent option. |
| Maintenance | One of the reasons why LG refrigerators are so affordable is their direct-cooling technology. Consequently, they can offer consistent cooling. However, they must occasionally be defrosted. | Additionally, they feature a mode in which the stabilizer is completely disabled, thereby eliminating the need to purchase a second stabilizer. Domestic inverters are compatible with Whirlpool refrigerators. |
| Warranty | LG gives you a warranty of 1 year on the product and 5 on Cooling System, parts & labor, from the date of purchase on its components. | The basic Whirlpool warranty lasts for 1 year, and if you purchase an extended warranty, you can get up to five years of coverage. |
Whirlpool and LG – Brand Overview and Journey
When purchasing a refrigerator, research a reputable brand, such as LG or Whirlpool. Both manufacturers offer an extensive selection of refrigerators, each with unique characteristics.
They are direct competitors because they are nearly identical, save for a few minor differences. Both companies produce some of the market's finest refrigerators, allowing you to choose between models for large and small families.
Whirlpool
Whirlpool provides a variety of refrigerators. The most popular refrigerators have two or one doors. Additionally, they manufacture refrigerators with side-by-side and triple doors.
Whirlpool refrigerators are reliable and reasonably priced. Comparable LG refrigerators are more expensive than comparable Whirlpool refrigerators.
You get the Whirlpool Magicare warranty with your purchase. So, the company maintains a vast and trustworthy network of service providers.
LG
The LG models are available for single-door, double-door, bottom-freezer, side-by-side, and door-in-door refrigerators. InstaView Door-in-Door refrigerators feature innovative technology that lets users view the contents with two persistent knocks.
It is necessary to choose the optimal model for appliances such as refrigerators. Whether you have a small or large family, LG's extensive selection of single-door refrigerators will meet your needs.
When investing significant money in a product, such as a refrigerator, you must consider the after-sales support you will receive. Thanks to LG's superior customer service, every LG purchase is accompanied by the optimal shopping experience. Whirlpool refrigerators are slightly less expensive than LG models.
What is an LG Refrigerator?
Buyers agree that LG refrigerators offer innovative features and designs ideal for contemporary homes and that food storage is one of the essential kitchen functions. As with all LG products, middle-priced LG refrigerators include innovative features such as Door-in-Door with InstaView and high-performance refrigeration systems that keep food fresher for longer.
LG works with other major appliance manufacturers, such as Whirlpool and Frigidaire, because it is a household name. With a price range of $650 to $4,800, LG refrigerators are pricier than other brands. These prices exclude the LG Studio ($4,500 – $9,500) and LG Signature ($8,000+) refrigerator lines.
Among all brands, LG refrigerators have the most available features. These appliances are suitable for various kitchen and household sizes, ranging from 10.1 cubic feet for smaller 24″ and 28″ apartment refrigerators to 30 cubic feet for larger refrigerators.
What is a Whirlpool Refrigerator?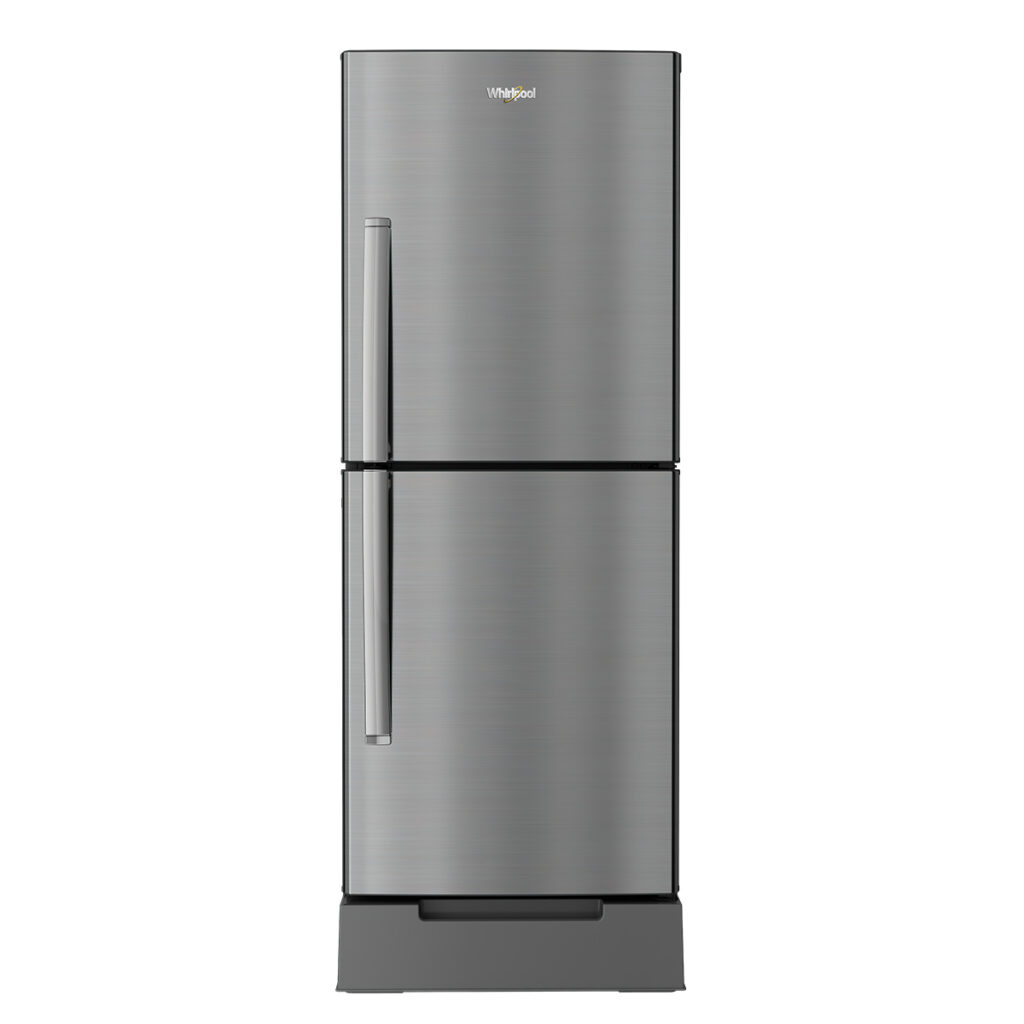 Refrigerators are frequently among the first pieces of furniture brought into a new home. It would help if you considered several factors when choosing the best refrigerator for your home.
You cannot simply replace these appliances with something newer and better every few years. Durability should be your top priority when purchasing a refrigerator since it is typically kept for an extended period.
Whirlpool refrigerators are continuously improved in response to customer feedback, which the company attributes to its knowledge of how homes evolve and how new designs dominate long-lasting trends.
Based on their design, refrigerators are divided into various categories. They carry an extensive selection of premium refrigerators, including single-door, double-door, and side-by-side models.
LG 6-Month Warranty vs. Whirlpool 6-Year Warranty
LG
This warranty only applies to the compressor. The customer will be billed for the price of gas or gas charging. Gas will only be charged if the compressor is broken and not functioning. The extended warranty does not cover other components, including the condenser, freezer, capillary, suction line, overload protector, and relay.
Standard service call rates will apply within the city limits of the location where LG Electronics maintains an Authorized Service center. Any service rendered outside the city limits will incur additional costs for travel to and from the service location, incidental expenses, and standard visiting fees. Regardless of whether they occur during the warranty period, the customer is responsible for all service fees.
Whirlpool
Whirlpool sells all major appliances with warranties in the United States and Canada, though the specifics of each model's warranty vary. The majority of appliances come with a one-year warranty that covers any defects. The company will pay for its repair if a problem arises with the machine during production due to defective materials or workmanship. An authorized service center must repair appliances manufactured by Whirlpool.
After the initial one-year warranty expires, Whirlpool refrigerators include a full warranty on the compressor, evaporator, and condenser. The water filter included with your refrigerator is warranted for 30 days from the date of purchase.
Which Brands Should You Buy?
Both brands have a reputation for producing durable, high-quality products, making it difficult to choose a victor. Both of these companies have outstanding reputations. The utility of the product depends on how you intend to employ it.
| | |
| --- | --- |
| Durability | Due to their superior durability and performance, single-door refrigerators from Whirlpool are the only option. |
| Brand Credibility | Multiple sources indicate that Whirlpool is a more reliable brand than LG. |
| Materials | Whirlpool manufactures the finest double-door refrigerators in the industry. |
| Customer reviews around | If you only need one door, Whirlpool is the best brand to choose. |
| Performance | Whirlpool manufactures the best three-door refrigerators. |
Professionals' View of Whirlpool and LG Brand
LG and Whirlpool are two brands that consistently rank highly for refrigerators. Both brands are well-known in their respective industries, making it difficult to choose the best option for your home. A more significant number of LG refrigerators than Whirlpool refrigerators have been awarded Energy Star certification.
As a result, you can anticipate decreased energy consumption and utility expenses. LG offers refrigerators with, among other options, French doors, side-by-side configurations, and bottom freezers.
LG refrigerators and Whirlpool refrigerators differ significantly in several ways. Whirlpool appliances are typically more practical than LG appliances. Consequently, an LG model may be your best option if you want a fully-stocked refrigerator. Alternatively, a Whirlpool refrigerator may be a better option if price and functionality are your primary concerns.
Advantages & of Disadvantages LG Refrigerator
| | |
| --- | --- |
| Advantages | Disadvantages |
| LG and Whirlpool are two refrigerator brands that consistently rank highly. Both brands are well-known in their respective industries, making it difficult to select the most suitable option for your home. | Double-door refrigerators are intended for larger families. When there are only two or three people in a household, a double-door refrigerator is unnecessary. |
| More LG refrigerators than Whirlpool refrigerators have been certified as Energy Star compliant. | Not only is your double-door refrigerator inefficient, but it is also costly. The costs are excessive. |
| You can anticipate a reduction in energy consumption and utility costs. | Available are double-door refrigerators with capacities between 235 and 500 liters. These refrigerators are not the best option if you want something with a smaller capacity. |
| LG offers refrigerators with French doors, side-by-side configurations, and bottom freezers, among other options. | Double-door refrigerators are extremely energy-intensive due to their size. Expect to pay 20 to 30 percent more than for a standard single-door refrigerator. |
| If price and functionality are your top priorities, a Whirlpool refrigerator may be a better choice. | The frost-free feature is standard on all refrigerators with double doors. Automatic fans increase energy consumption by 30 to 50 percent when compared to direct cool technology. |
Advantages & Disadvantages Whirlpool Refrigerator
| | |
| --- | --- |
| Advantages | Disadvantages |
| Whirlpool is a dependable brand, but like any other, it has benefits and drawbacks. Whirlpool refrigerators are noticeably quieter than Samsung and LG models. | Even the most expensive refrigerators with multiple doors lack fundamental smart features such as app-based temperature control. |
| Its high-end refrigerators with multiple doors are so silent that they could be mistaken for library equipment. | Whirlpool shelves are not as durable as Samsung or LG shelves. |
| IntelliSense inverter and insulated capillary technology in Whirlpool refrigerators have been developed over many decades. | The dispenser on a French door refrigerator is located at a higher level, which may be inconvenient for shorter individuals. |
| It has been an added value to the company's centuries-long history of refining and improving technology | Their customer support department is not as reliable as other companies. |
| Some models include a Vacation Mode button that can reduce energy consumption if the door will not be frequently opened. |   |
| Standard features of modern Whirlpool refrigerators include glass shelves, organized plastic bins, and spotless crisper bins. |   |
| The crispers' capacity to maintain consistent levels of moisture in the foods they store has garnered much praise. |   |
Frequently Asked Questions
Is an LG refrigerator superior to a Whirlpool refrigerator?
Comparing LG and Whirlpool refrigerator models, they both have the same capacity (190 l) and the same energy class (4 stars). Between the two models, there is no discernible difference. There is also no fundamental difference in price. 
Is Whirlpool more reliable than LG?
That's what a nationwide network of appliance repair technicians called Pulse did with a new internal survey that rated all the big brands on criteria like reliability, value, and ease of use. Pulse technicians surveyed ranked Whirlpool the best, followed by LG and Samsung.
Which refrigerator brand is the most reliable?
According to our research, the most reliable brands are LG, GE, Whirlpool, and Samsung refrigerators. It makes sense that these are the same companies we've listed as making the fridges with the fewest issues.
What is the most serious flaw with LG refrigerators?
Consumers are still disappointed with the performance of their LG refrigerators due to alleged cooling failure. The refrigerators in question would be equipped with a linear compressor, which is responsible for cooling the device.
What is the problem with Whirlpool refrigerators?
You may experience issues with the Whirlpool refrigerator, such as the freezer not freezing or other temperature control issues. The answer may be so simple that the door is ajar or the defrost timer is not working properly. But you may have a more complex problem, for example, the refrigerator is constantly running or is noisy.
Is Whirlpool a dependable brand of a refrigerator?
Whirlpool refrigerators are highly regarded for their durability and quality. Many families prefer Whirlpool refrigerators because they last longer and require less maintenance than other models. 
Conclusion
LG refrigerator vs. Whirlpool gives readers an overview of Whirlpool refrigerators and LG refrigerators. Ten years ago, these brands were not so important in the market, but today, they are the best innovative home appliance brands in the market.
The unique features of LG and Whirlpool refrigerators can leave anyone having to choose between the two. Both are reliable and offer many other features to increase user comfort. This article is a requirement for customers to have an effective overview of the products.