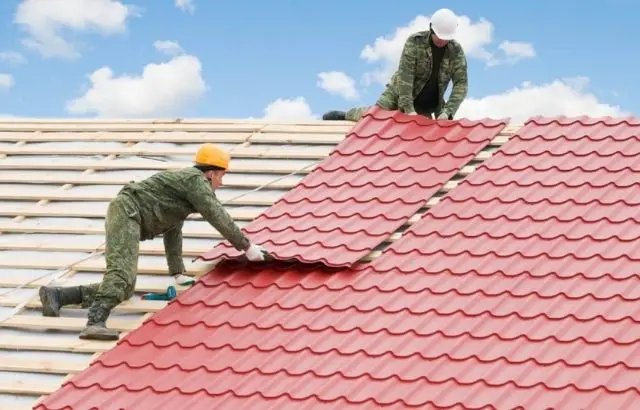 Roofing Materials | List Of 8 Roofing Material for Your Home
Disclaimer
Articles, products, and services offered on this site are for informational purposes only. We are part of the Amazon Services LLC Associates Program, an affiliate advertising program. Amazon.com is compensated for sales resulting from links on our website.
Please review our disclaimer before acting based on anything you read or see.
Whether a storm destroyed your roof, or it's simply time to replace your old roof, you have to choose your new roof covering. So, therefore, it is imperative to understand what kind of roofing materials to choose. There are many more roofing options that homeowners may not even know about, so we will look at some of the best ones to choose from.
Nowadays, asphalt shingles are by far the most popular. There are, however, many more roofing materials available, each with unique benefits and drawbacks. The standard roofing materials of the past have a mind-boggling array of modern substitutes.
Modern roofing materials may provide you the precise looks you want while satisfying all of your home's demands since they combine function, fit, style, and longevity. Also, a lot of them are often affordable. Home Depot may be able to help you save a great deal of money and weather if you're looking for roofing supplies.
Roofing Materials
Asphalt composite shingles
Wood singles
Slate shingles
Metal shingles
Stone-coated steel
Metal roofing
Concrete tile
Built-up roofing
Read More: Can You Paint A Metal Roof
Asphalt composite shingles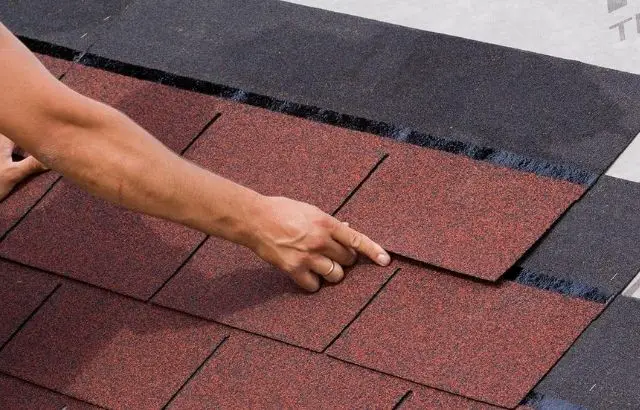 Some types of roofing are well known worldwide, while others are new and unknown. A common type in the United States is asphalt composite. Asphalt shingles are chosen throughout the country because they are considered very effective in many climates and environmental conditions.
Learn More: Best Plywood For Roofs
But they have a shorter service life and must be removed and replaced after approximately 20 years. Homeowners who live in a climatic or hail-prone area may need to think about purchasing impact-resistant shingles. Even obtain a discounted value on the insurance premium if you proactively install an impact-resistant roof. Concrete asphalt roofing has been the standard in the industry for over 150 years, and a good reason. They are built-up roofs currently in use.
Do you now that;
Asphalt resists water and can have the appearance of shingles, wood, or slate tiles. The asphalt tiles were also incredibly cost-effective and easy to install, maintain and repair, making them an excellent shingle for the essential American first-time homebuyer. They come in three different styles, which add versatility as another component that makes them the best choice. The shingles roofing price of asphalt shingles ranges between $4,286 and $6,429 for a 1,800-square-foot home.
Depending on the pitch, the slope, and the size and the quality of the asphalt roofing shingles you choose, the price can vary. You can expect to pay between $1.50 and $5.50 per square foot.
Learn What Size Plywood For Roof Is Perfect.
They come in 3 primary varieties; 3-tab shingles, dimensional shingles, and deluxe shingles.
3-tab shingles
The most basic design of 3-tab singles is in a single overlapping layer like a regular shingle you would see anywhere. Each shingle has slight variations in tone that give it a dynamic look as they overlap each other. You will often find them on older houses built when they were more popular or on inexpensive dwellings. It has proven itself to last for more than 20 years.
Dimensional shingles
Asphalt shingles dimensional shingles will be stronger and more durable than 3-tab shingles and can last up to 30 years or more. The main difference is that they consist of 2 or 3 layers, arranged in 2 or 3 layers instead of single-ply 3-tab shingles. Dimensional shingles are even more cost-effective in terms of investment. Because of their enhanced textures and patterns, the exterior appeal alone makes their higher initial cost worth it.
Deluxe shingles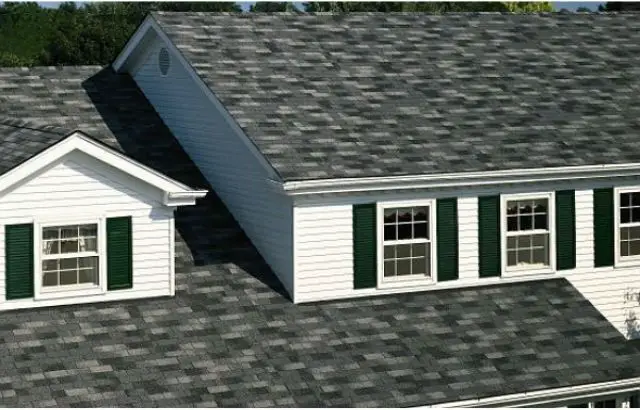 Deluxe Asphalt shingles mimic the look of slate and cedar shakes, but at a fraction of the cost. They will often install in older homes that want to maintain that natural aesthetic of age without the high price tag.
Wood shingles and battens
Short answer is YES. Wood singles installed correctly can last 25 to 40 years. Cedar shingles may be fire resistant and treated to prevent premature deterioration in some climates.
The pine is also readily amenable to preservative treatment to keep out troublesome insects and early rot. Wood strips typically consist of 4 types of trees: cypress, pine, red, and redwood cedar.
It is sawn on all sides, resulting in a constant taper and thickness. It should be noted that wood battens are different from shingles, as they are split directly from the logs and then reshaped for manufacturing. They will have one end thicker than the other, like a small wedge.
The difference between shingles and battens is that battens are split directly from the log and reshaped for fabrication. Its rough edge gives it a unique texture and rustic look that many homeowners desire. Its wedge shape gives it much more dimension, especially when they are all layered together.
Meanwhile, the shingles are cut on both sides to achieve a uniform shape and thickness. They will look more uniform and cleaner when installed, overlapping each other.
Slate Shingles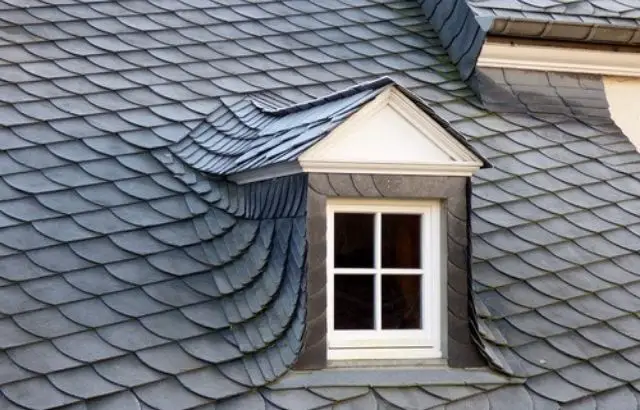 There are four main reasons why it's wise to invest in a slate roof.
Timeless beauty: Shale comes in many colours and shades, and its texture gives it such an aesthetically pleasing look that many historic buildings and elegant homes choose it as the roof of choice.
Read More: What Is A Square In Roofing Terms
Longevity: Natural slate roofs are capable of enduring for more than 100 years. It is known as the "eternal roof" because it outlives the owners themselves and many more. Its long lifespan makes it an excellent investment, as well as very environmentally friendly. One slate roof is equivalent to 3-4 roofs replaced and thrown into landfills in its time.
Fire-resistant: Unlike many roofing materials, they are completely fireproof.
Water Resistant: Slate shingles can withstand heavy rain, snow, and high winds. It also will not rot, mold or mildew.
The flaws of a slate roof include its ability to break easily when hit with the force of hail or other debris.
And also its high initial cost. But, if you're interested in making a lifetime investment in your home, the cost-effectiveness of slate shingles is a significant benefit if you want to install it and forget it.
Metal Roofing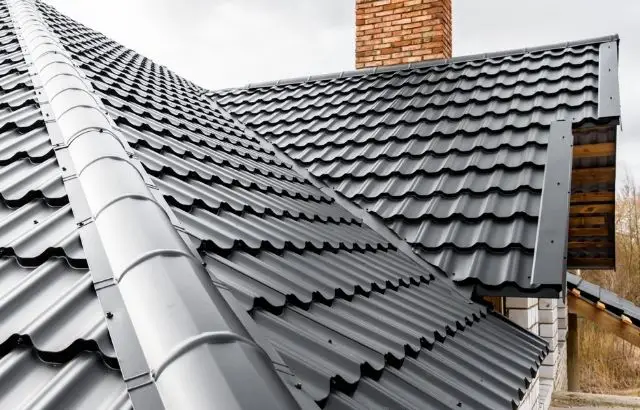 Like many roofing systems, there are pros and cons to every type of roofing system. Some fantastic benefits of metal roofing include;
Extended life expectancy: Metal roofs will last as long as you own the home. Many companies will endorse a life expectancy of metal roofs of 30 to 50 years. They are resistant to fire, insects, mold, mildew, and rot, making them a significant investment.
Shedding snow and rain:  There is no other roof more impervious to snow and water. The flat, seamless surface allows water to drain off immediately, and the dark colour warms quickly, which promotes thawing.
Heat conduction: When it's not winter and temperatures are high, the metal roof reflects sunlight, which keeps midday heat to a minimum. Without the suns heat penetrating through your home's roof, you can save on energy costs without having to turn on the air conditioner.
Lightweight material: This material is incredibly lightweight compared to other roofing materials. At only 50-150 pounds per square (100 square feet), that's relatively light compared to concrete at 900 pounds per square and tile at 750 per square.
Metal shingles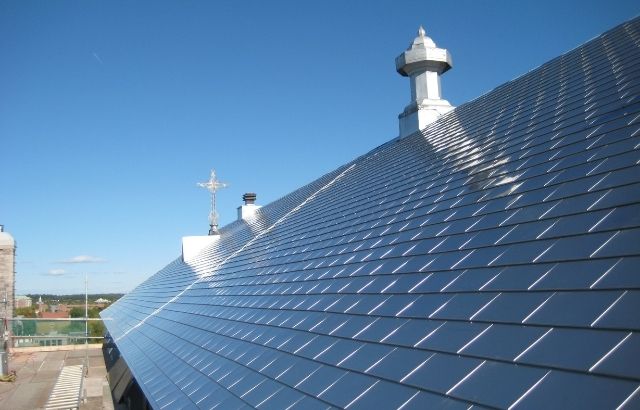 Metal interlocking roofs have become the second most popular type of roof in residential metal roofing. There is a wide range of colours and different types of metal sheets to select from, most commonly in galvanized and aluminium, but you can also find zinc or copper shingles.
Metal shingles will last much longer than many types of roofing, and you can get metal shingles that look like other types of roofing.
For example, cedar shingles and slate print these metal shingles will look a lot like them but will probably cost less and last longer no doubt because this is residential roofing material.
Stone Clad Steel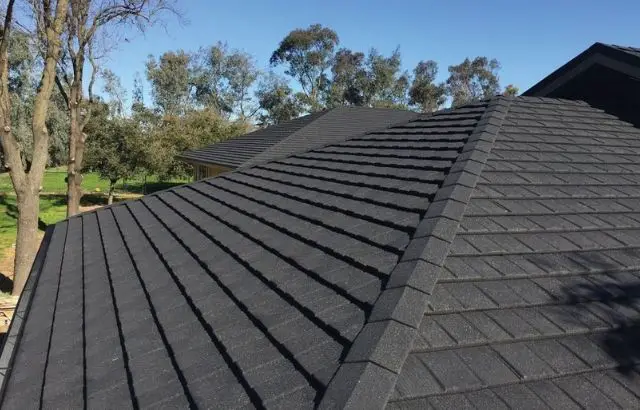 Obtain just like beautiful rough clay tiles for a fraction of the cost with stone-coated steel. It's incredible how similar they look. It's amazing how similar they look. You'll fool everyone!
To decide if a stone coated steel roof is right for you, consider the following;
Sleek: Advanced technology has meant that the tiles are never really made of metal. To the untrained eye, they mimic the look of slate and clay so well that there is no discernible difference. However, it will continue to look like new for many years without any additional maintenance.
Durable: The stone-coated metal roofs are resistant to rain, ice/thaw, snow, and wind. They do not absorb water, do not break, do not deform, and do not split. They have demonstrated incredible resistance during adverse weather conditions such as hail, fire, and even earthquakes.
Lightweight: A stone-coated steel roof can be installed over existing roofs. It is so lightweight at only 0.5 pounds per square foot. The lightweight can also ease the load on your home. Heavy roofs can increase the structural load on the home's frame, which can cause settling, cracking, and more repairs.
Learn about the Roof Framing Plans.
Adds value; if you are ever going to sell your home having a stone-clad steel roof will always work in your favor. By being beautiful, durable, unique, and will catch the eye of a prospective buyer.
Concrete tiles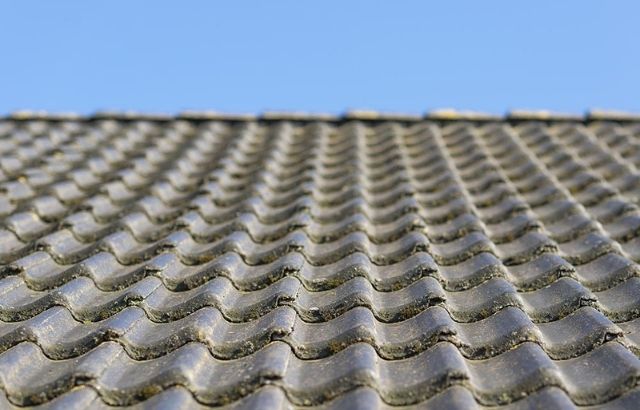 Concrete tiles are relatively standard and have come into use over the past few centuries. It is beautiful, durable, and economical. Even many roofs built over a hundred years ago still have their original concrete ceilings intact today.
You can get a concrete tile with different colours, shades, textures, and it looks like other more expensive tiles.
The concrete roof tiles are durable for the lifetime of a house. They are resistant to hail and wind damage. Concrete roof tiles have proven effective in winds of 125°C, which would tear off many other types of roofing. Their seamless construction does its job of preventing leakage and damage.
Constructed Roofs
For more than 100 years, masonry roofs have served as a roofing system, at times called a tar and shingle roof. In general, the BUR system is made up of staggered bitumen layers and fabrics, creating a membrane-like material.
Depending on the requirements, they may have different amounts of plies or tarpaulins. Built-up roofs can be applied directly to decks or insulation. The membrane is made of roofing or sheeting felts and reinforced with an active organic or fiberglass mat.
The bitumen between these ply sheets is usually asphalt, tar, or cold-applied adhesive. Asphalt or coal tar must first be heated and applied with a unique spreader; cold-applied adhesive, if you cannot tell, does not need to be heated before application.
They make up most of the roofs of flat or low-slope roofs. This material also makes it great to walk on, with no damage, so flat roofs operate most effectively with this type of roofing material.
Also, in warmer climates, they perform well, with an average lifespan of 15 to 30 years, but some can last more than 40 years.
Roofing Materials: FAQs
What are the materials used in roofing?
The most common roofing materials include asphalt, wood, metal, clay, cement and slate, glass and plastic and liquid plastic coatings.
What is the best type of roofing material?
Asphalt roofing shingles. Being relatively inexpensive, lightweight, and straightforward to apply, asphalt tiles are the best choice for most homes. These are presented in overlapping layers on a tile roof to create the appearance of the individual, more expensive tiles, such as cedar and slate, installed one shingle at a time.
What is the longest-lasting roofing material?
The roofing materials that last the longest are concrete, clay, or slate shingles. These materials significantly outperform other natural products such as wood shakes or any manufactured roofing material, including asphalt shingles and metal roofing.
Conclusion
Installing a roof on your home today is a matter of debate, as there are now thousands of brands of shingles and a wide range of variety of colours shingles.
The cost to replace a roof can be a little high at times, but it is certainly worth it. The most important is to choose the right one that fits your pocket and will allow you to save money for years to come.