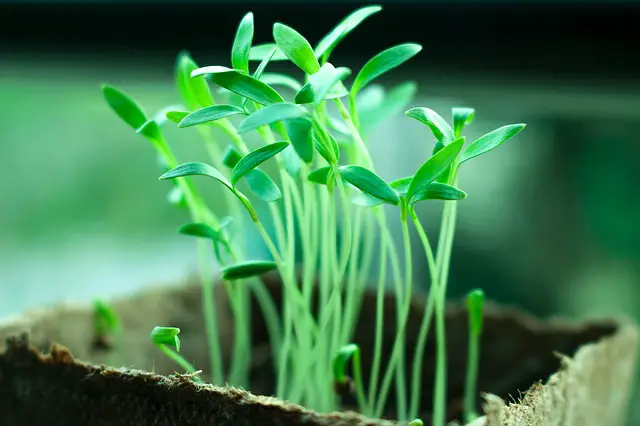 Tips for Planting Grass in the Fall | Planting Grass in the Fall
Disclaimer
Articles, products, and services offered on this site are for informational purposes only. We recommend using caution and seeking professional advice. This site provides general information. We are part of the Amazon Services LLC Associates Program, an affiliate advertising program. Amazon.com is compensated for sales resulting from links on our website.
Please review our disclaimer before taking action based on anything you read or see.
Each gardener has his own opinion on the most favorable time to plant lawn grasses. Growing in spring-early March or autumn – in September or late November has its positive and negative sides. But the most reasonable time for summer residents, when you can plant a lawn, is still the fall season. To this end, we have outlined the tips for planting grass in the fall below.
Furthermore, it is essential to consider the garden's layout when building or buying a house with ample outdoor space. Indeed, a lawn is an ideal play area for children and a relaxation area for adults. Before even considering installing the garden table or hammock, it is first necessary to plant your lawn grass properly.
Do you want a beautiful green lawn at your home cottage? But do not know which side to approach? Then read carefully, and we will tell you all the intricacies and tips for planting grass in the fall. We will also try to present a simple and understandable step-by-step instruction on how to sow lawn grass with your own hands.
Read More: How To Grow Zoysia Grass On Existing Lawn
Benefits of Planting Grass in the fall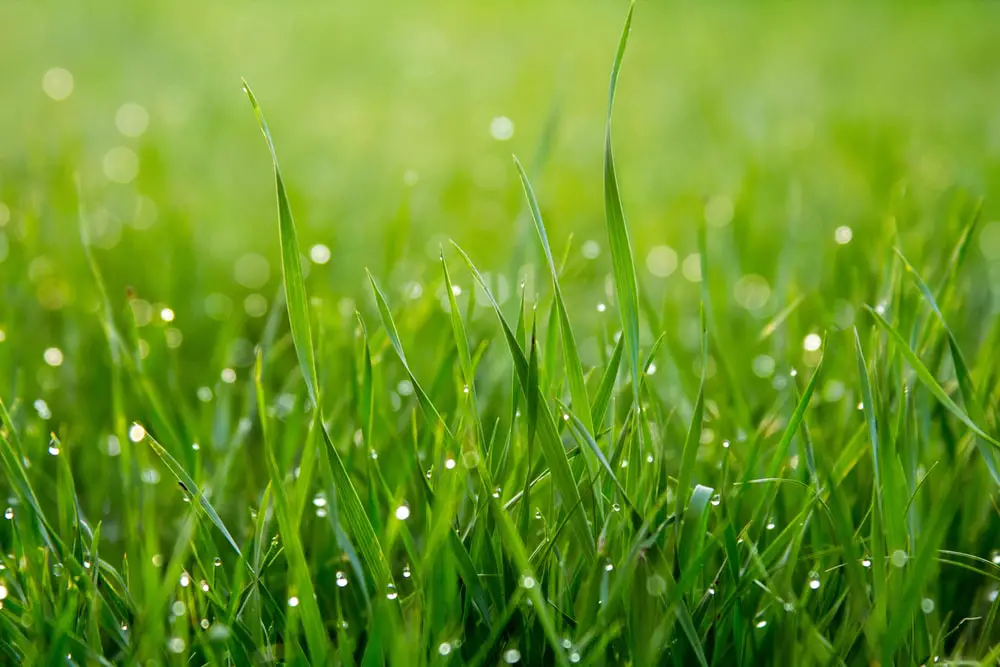 Fall is a good time for rapid seed germination and root formation. There are all-natural factors – this is moist soil and sufficient watering in the form of rains, moderate air temperature (as opposed to summer heat).
To grow a high-quality lawn, a certain amount of time is needed to prepare the soil, which is not enough in the spring and much more in the fall (after harvesting).
The number of pests on the site decreases in the fall, and the weed practically stops growing.
Learn More: How To Keep Weeds From Growing Under The Fence
With an early planting (from about September 1 to 15), the lawn grass will have time to take root well and grow to a height of about 10 cm even before the first night frosts arrive. Before the onset of actual cold weather, you can even have time to make the first mowing of the lawn. With later sowing, there is a risk that young, immature plants will freeze when winter arrives since they have not yet grown up enough.
When sowing seeds of lawn plants in winter, the first green shoots will appear in early spring. It is best to sow the seeds at a temperature of 0 to 5 degrees Celsius (in late October – early November) and immediately cover them with a mulch layer consisting of peat or dry soil. Overwintered seeds become "hardened," and young plants that appear in spring can feel great at any temperature extremes, with light frosts, and with prolonged hot weather.
In addition, diseases and pests of such plants are dangerous in minimal cases.
Read More: How To Grow Grass In Clay Soil
Tips for Planting Grass in the fall
Planting grass in the fall consists of diverse points. This includes:
Prepare site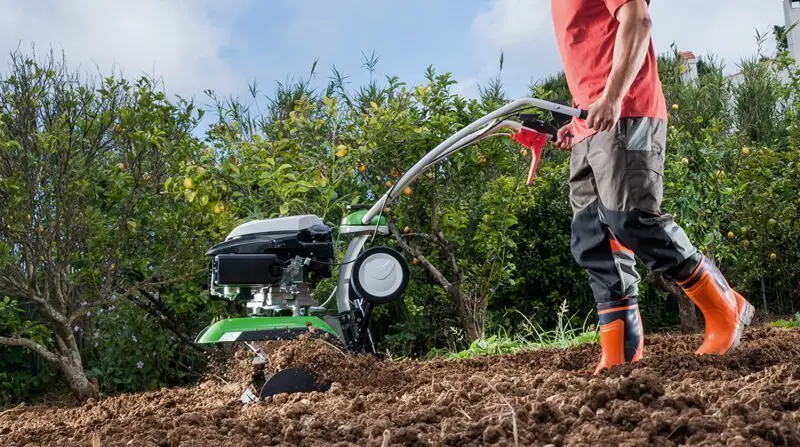 Land preparation begins approximately 20-30 days before planting. For gardeners who are not carrying out this procedure for the first time, it's best to start this work at the end of summer. Preparation includes removing large rocks, debris, weeds, dead shrubs, and uprooting tree stumps.
Removing weeds will also ensure friendly germination, improve the appearance of the lawn, and facilitate further maintenance.
Some weed control methods you can use include:
Freezing: This is the death of underground parts of weeds in winter. It is necessary to carry out a deep digging of the soil in the Fall.
Strangulation: This is a long-term method based on repeated pruning of weeds at a shallow depth (harrowing for 2-3 years). Here, you can achieve the effect by depleting the rhizome.
Provocation: A couple of weeks before sowing, it is necessary to prepare the soil. And when a lot of weed sprouts appear, you can carry out surface loosening, thereby destroying them.
Mulching: This entails covering the soil while depriving weeds of light. For this purpose, you can use matured compost, as well as shredded tree barks.
New soil: This is the most efficient but labor-intensive and more expensive method. This entails removing the old soil and laying out new soil with a drainage system. You can remove the soil to a depth of 30 cm and lay it out in layers. Next lay crushed stone, sand, and black soil, as well as a rolling lawn on top. Alternatively, you can sow seeds of a lawn grass mixture.
Herbicides: You must carry out treatment of weeds during the period of their active growth. Within 5-10 days, the herbicide spreads over the entire area of ​​the plant, and after 20-30 days, the plant dies entirely. Approximately 15 days after the action of the chemical, you can cultivate the land. It is better to use herbicides in the spring if you plan to sow lawn grass in the fall.
Soil Fertilization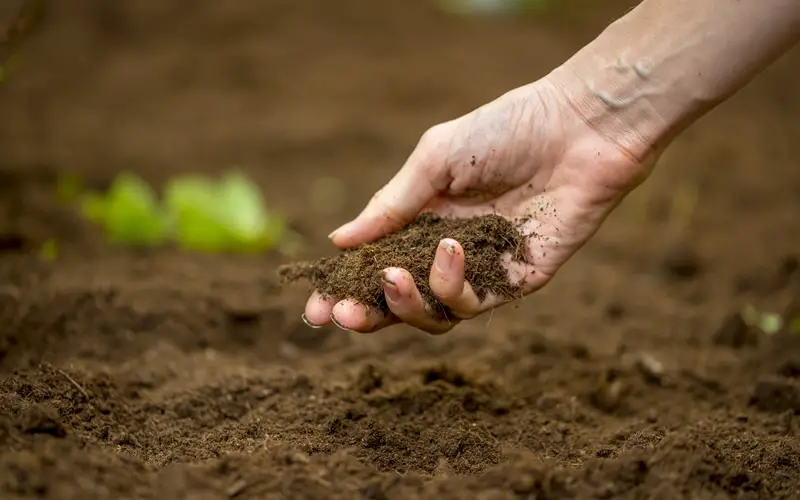 It is necessary to feed the soil in the area for sowing grass in about 7-10 days. It is best to use nitrogen-containing complex mineral fertilizers. You can also use top dressing, especially lawns, and use a rake to close it up to a shallow depth.
Choosing the lawn grass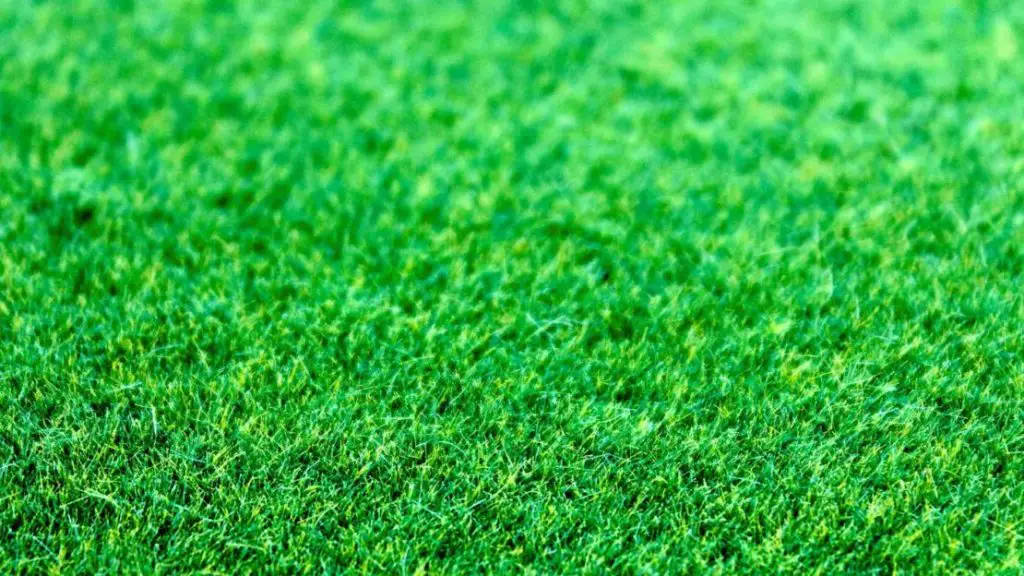 The decisive question for choosing a lawn grass mixture is its intended purpose. Usually, the name of the lawn grass that you see on the packaging speaks for itself. For example:
Sports lawn: This is a lawn for places subject to high stress. It can be sports and playgrounds, as well as sites for active dog games. Such a lawn is resistant to trampling but grows back quickly, which requires frequent mowing.
Dwarf lawn – a lawn that contains undersized and slowly growing types of grasses. This makes it easier to care for and also minimizes the need for mowing. It is more often used as a decorative one because it is prone to trampling.
Slope Lawn: In this lawn, the grasses usually form a strong root layer (turf) that can hold the soil on the slope and prevent erosion.
Planting methods
You can plant grass seeds manually, using a seeder or hydraulic seeder.
Sowing by hand is the cheapest and most suitable for every lawn. The weather on the day of sowing should be calm and warm too. You must moisten the soil surface on the site with a spray bottle. 
One square meter will require about 60-70 g of seeds. This is the average fall planting rate.
Furthermore, you must mix the seeds in equal parts with dry soil or fine sand. Next, divide this into two halves and sow them differently. It is best to do another seeding around the edge of the lawn. After that, cover the entire surface with a small mulch layer (dry sand, peat, or sawdust). 
Dampen with a sprayer and lightly compact with an extensive log or hand roller.
You can carry out Hydro seeding using a unique modern device – a hydraulic seeder. You can use this for planting large-area lawns, as well as on slopes and other hard-to-reach places.
Finally, spray the seed, water, and all necessary nutrients using the hydraulic seeder over the surface of the prepared area. After a few hours, the mixture hardens, and the seeds are safe from pests and strong winds.
How to Care for your Lawn Grass in the fall
During the growth period of a young lawn, you need to provide:
sufficient watering
removal of weeds that will attack an immature lawn
mowing the lawn to a height of 5-10 cm
You can consider the lawn to be mature within 2-3 seasons after sowing.
Learn More: https://homeaffluence.com/how-to-clear-a-wooded-backyard/
Tips for Planting Grass in the fall: FAQs
Is it too late to plant grass seed in October?
If you plant grass seed on or before October 15, you will get good results.
Is it too late to plant grass seed in November?
The proper answer to this question is: not necessarily. With dormant sowing, you can plant grass seeds in November. Once the weather is cold enough, the seeds will stay dormant until the weather becomes warmer in spring. The seeds will germinate and grow normally when spring arrives.
Can I plant grass in September?
September stands as the best time to plant cool-weather grass varieties. 
Will grass seed grow if you throw it on the ground?
The grass seed will grow, but its health would depend on the soil condition.
Learn More: How To Grow Magnolia Tree From Seed
What month is best to put grass seed down?
As earlier highlighted, the best month to put grass seed down is in September.
Can I over-seed my lawn in October?
October is the last month to successfully over-seed your lawn. 
Should you plant grass seed in November
But you must use the dormant sowing method as earlier highlighted.
Can I plant grass seed if it freezes at night?
Until the soil reaches a temperature of at least 55 degrees, overseeding will not germinate. Additionally, as a general rule, cool-season grass seed should be sown at least 45 days prior to the first autumn frost date. Additionally, this should occur before air and soil temperatures fall to unfavorable ranges.
Can you put grass seed in November?
You can put grass seed in November. But you must use the appropriate planting method here, though.
Learn to save plants from dog urine.
What is the best grass to plant in September?
The best grass to plant in September is the Kentucky bluegrass. A few options they sell in the store include the 100% Kentucky Bluegrass Seed. Furthermore, this mix includes 5% PoaSupina bluegrass seed – some of the highest tech-shaded grass seeds are on the market.
Conclusion
In conclusion, sowing the lawn well results in a very green carpet of grass. To this end, the tips for planting grass in the Fall above would be indispensable.