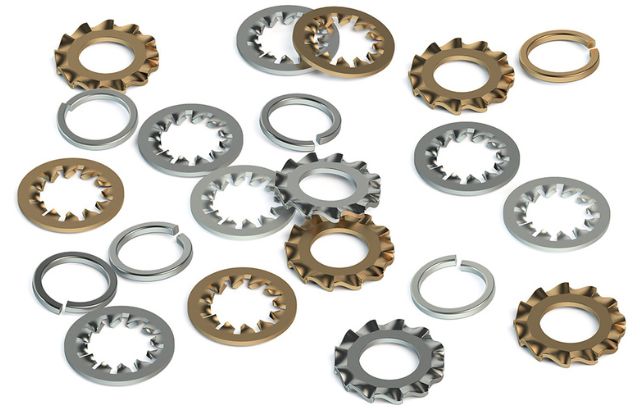 15 Types of Washers with Details | A Detailed Guide
Disclaimer
Articles, products, and services offered on this site are for informational purposes only. We are part of the Amazon Services LLC Associates Program, an affiliate advertising program. Amazon.com is compensated for sales resulting from links on our website.
Please review our disclaimer before acting based on anything you read or see.
Washers are available in various sizes and shapes. Each one is designed to distribute the torque of screws and nuts evenly. You can also use washers to prevent corrosion in some cases prevent leakages. People need them in the majority of construction projects due to their versatility. Choosing the correct washer for a project can be more complex despite its apparent simplicity. So, this guide will discuss various washers and their intended applications. In this guide, I will detail 15 types of washers.
Carbon steels (Galvanized or stainless) are people's most common materials for making washers. However, there are many others. In contrast, stainless steel is more resistant to corrosion and rust than carbon steel. 
Other metal washers have brass, copper, iron, and zinc. There are also non-metal washers, such as ceramic and phenolic washers. Finally, you can find some unusual washers like plastic and rubber ones.
Types of Washers
Spring washers
Belleville washers
Dome washers
Finger washers
Wave washers
Lock washers
Helical lock washers (or split lock washers)
External tooth lock washers
Internal tooth lock washers
C-form washers
Fender washers
Torque washers
Flat washer
Presented Washers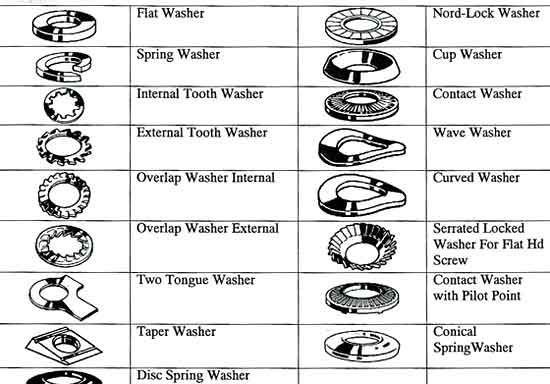 Types of Washers
Numerous washers are available for a variety of applications. Lock washers keep fasteners in place. On the other hand, spring washers preload between two surfaces. 
Another common type is the fender washer, which is a flat washer. C-washers, D-shaped washers, SAE washers, and torque washers are additionally common types.
Spring washers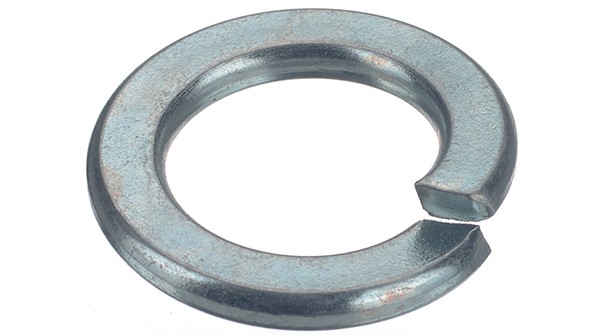 When using spring washers, also called disc springs, uneven material parts are compressed with the proper force to return to their original shape. Spring washers have different jobs in different assemblies.
One example is when a part of an assembly needs to absorb shocks and keep the tension. Another one might be when the materials used to make something grow or shrink.
Belleville washers
They can hold up to heavy loads with only slightly bending. The load and deflection capacities are affected by the height to thickness ratio. This is a standard part of the design when thermal expansion is involved.
A crescent washer is suitable for lighter loads because it bends slightly. The rate at which the washer bends is the same for all springs. This is helpful for applications that must be flexible and have a changing load.
Dome washers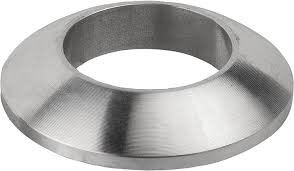 They can hold a large amount of weight and bend very little overall. Both dome washers and crescent washers have a shape that looks like a half-moon. 
But their curved ground makes a flat surface that can hold weight.
Finger washers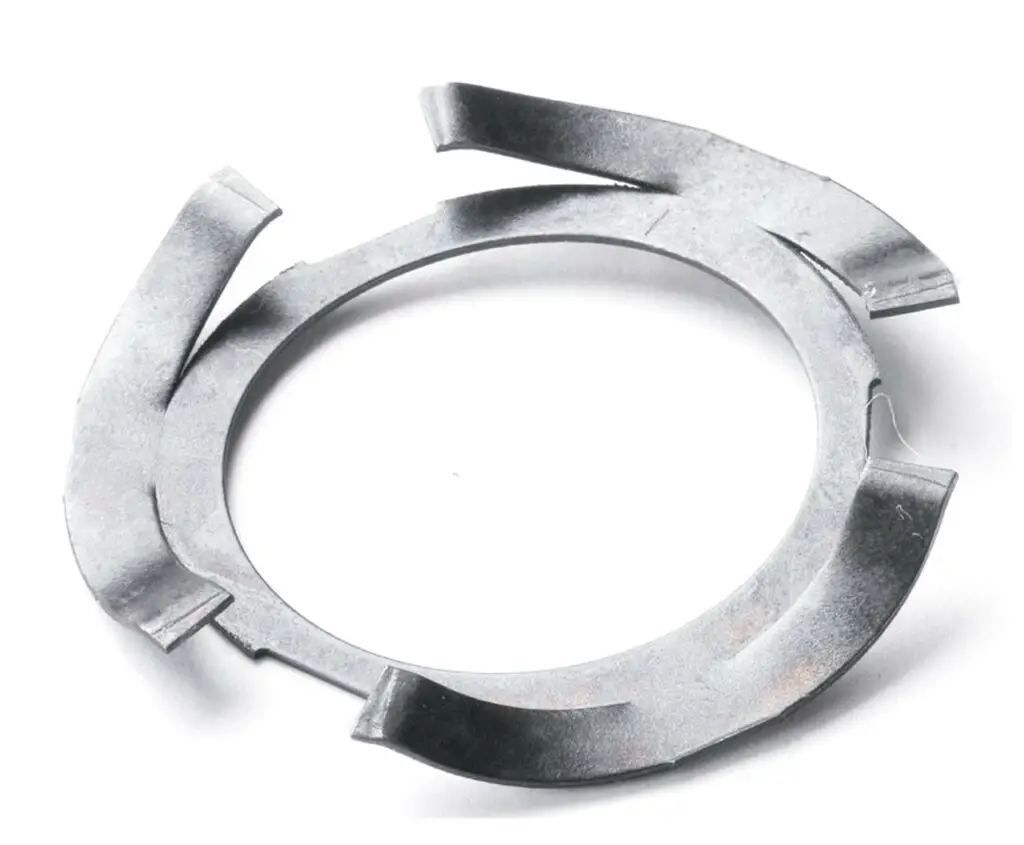 They are different from others because they are split and have flanges that stick out. These washers are flexible like a crescent washer, with load points spread like a wave washer.
These items work to cut down on noise and shaking.
Wave washers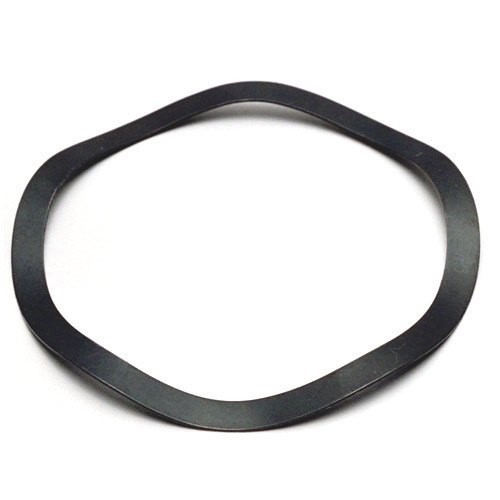 Wave washers are used as cushions or spacers because they can't hold much weight and bend.
Each of these washers has some waves in it as well. There are two kinds of washers you can use single lock and crescent wave. This is done to protect fragile surfaces from damage caused by abrasion, as a spring washer can bend and take on weight. It has a spring rate that shows what it can do.
Lock washers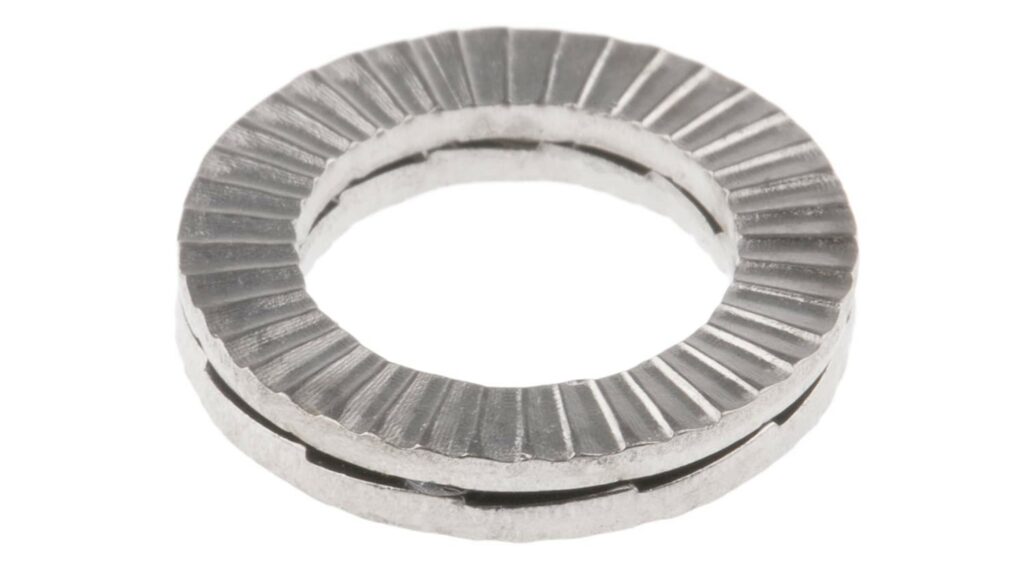 People use lock washers to prevent fasteners from turning or losing their grip. They all adhere to the same principle. 
The washer performs to apply force, deform, and secure a fastener. The head of the pin and another flat surface is secured by the lock washer's split coil or teeth. Together with a flat washer, they prevent the fastener from distorting its attached assembly.
Helical lock washers (or split lock washers)
It is a single coil of flat filament that isn't connected (also known as split lock washers). Each end of the coil is bent so that it touches a surface. 
While the lock washer flattens, the coil bites into the touching surfaces.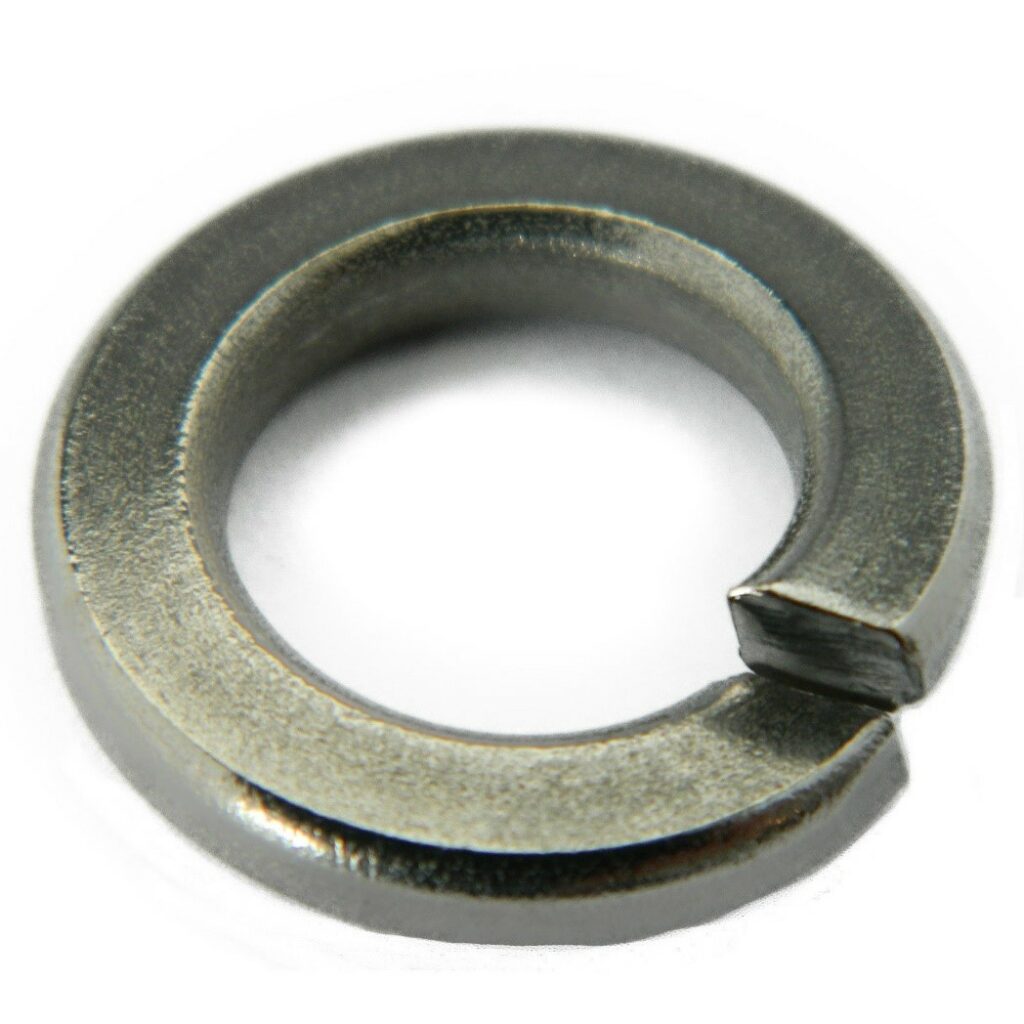 External tooth lock washers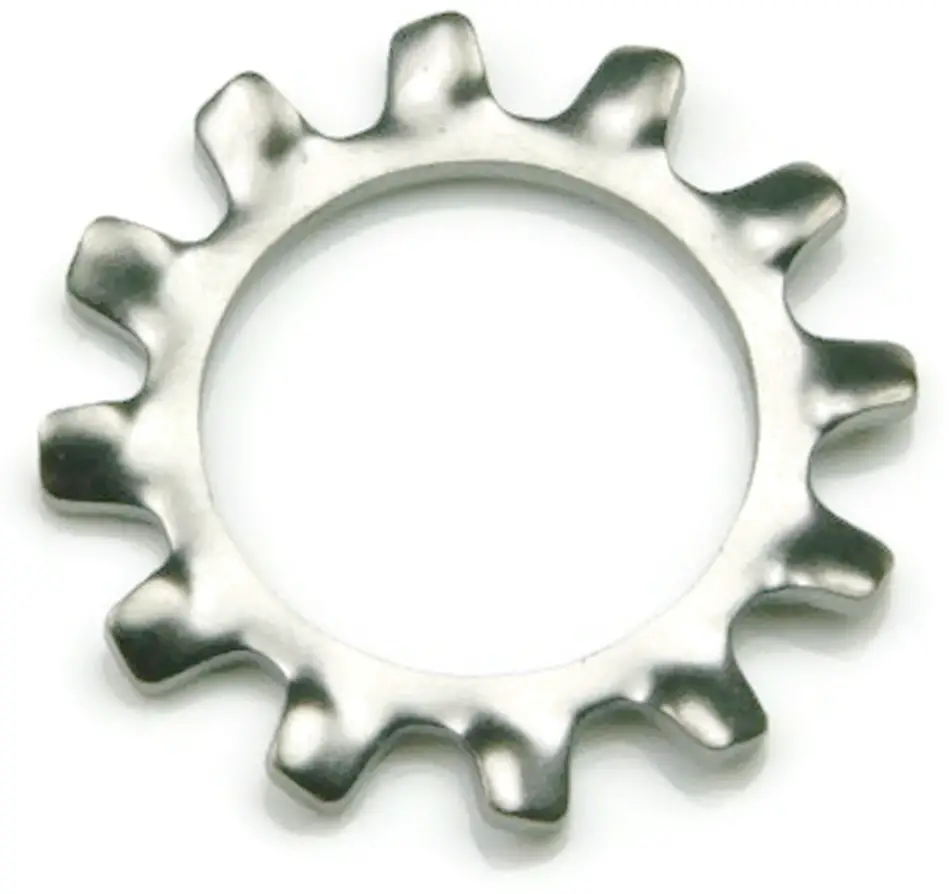 They have several teeth aligned at an obscure angle to the washer's face on the outer diameter. They have a cylindrical inner diameter. 
These fasteners are compatible with wide-headed fasteners. When the teeth are in the correct position, they grip a mating surface and resist compression.
Internal tooth lock washers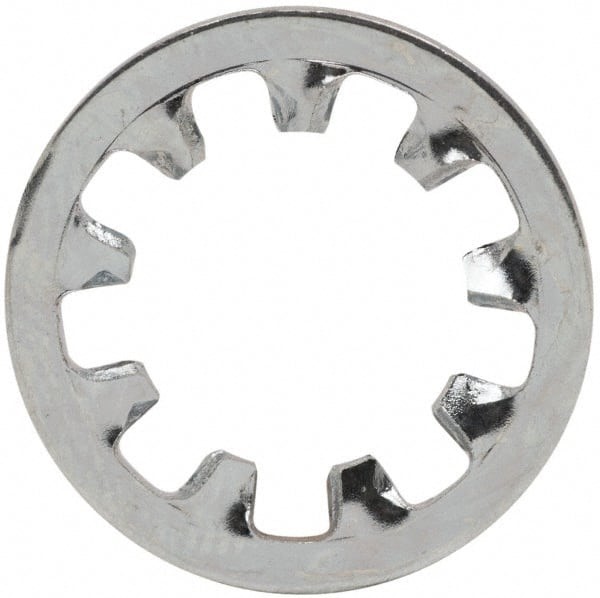 They have a cylindrical outer diameter. So, the teeth that run the inner diameter length must align with the washer's face. 
It would be best if you used them with fasteners (shallow-headed). When you secure them, the teeth bite into a surface to withstand compressional force (a mating one).
C-form washers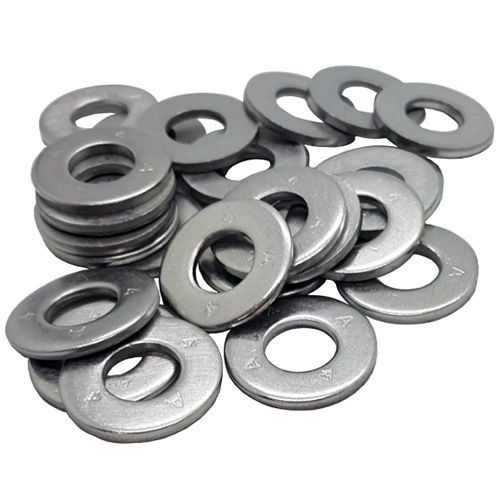 They have a slot that extends outward. If the slot is the same width as the "center hole." You can remove, replace, or insert without obliterating the fastener.
Trimming the D-shaped washer parameter to a flat edge would be best. You must use a flat surface or a recess to prevent the washer from twisting. The idea is to secure them in place.
The fastener's head is captured by the countersink of the countersunk washer, also known as the finishing washer. 
These fasteners (which come in various shapes and sizes) provide a flush surface. 
Fender washers
The interior diameter of fender ones is significantly smaller than their exterior diameter. 
The outer diameter of a fender washer is more significant than three times the inner diameter. 
Torque washers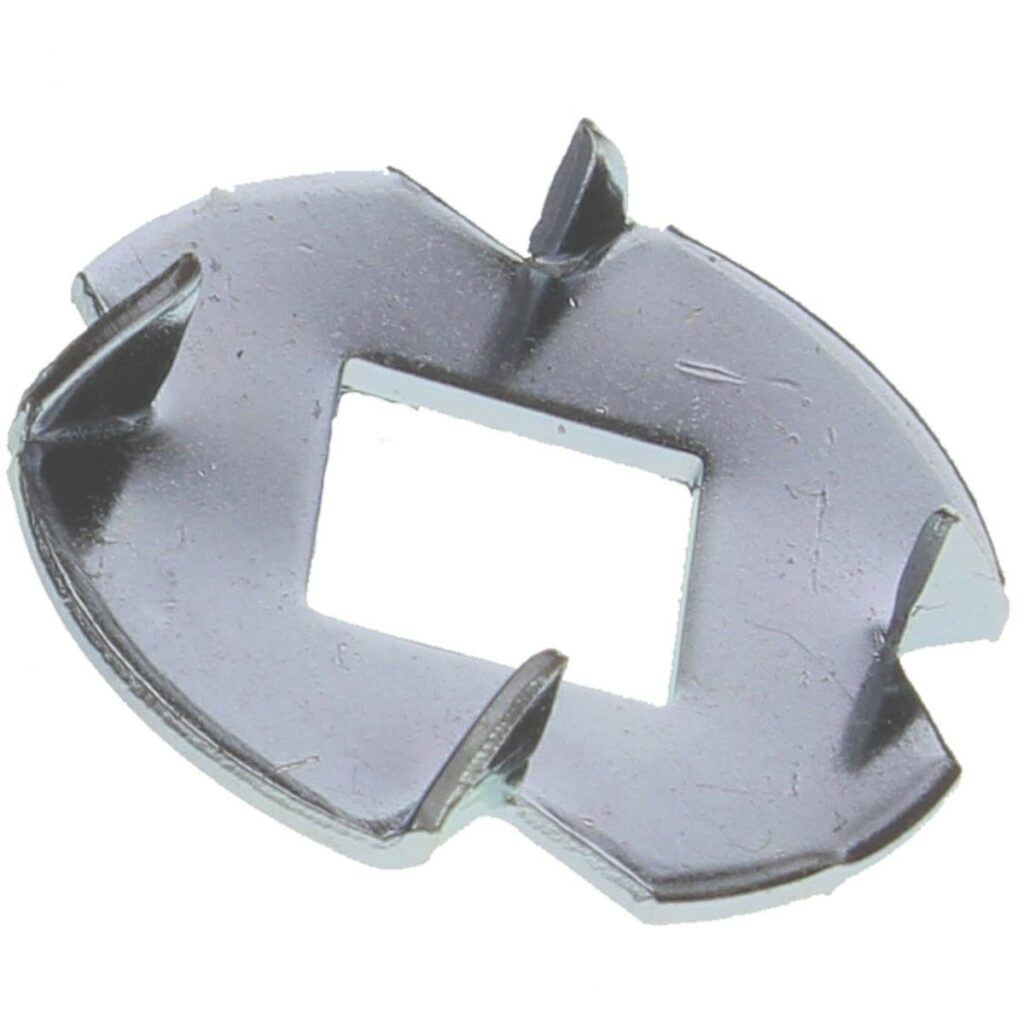 When you employ a torque washer, its sharp prongs penetrate the mating surface to prevent rotation. In woodworking, you can use them in conjunction with carriage bolts. 
The cutout design of the sleeve protects fasteners from the material they are together.
Flat washer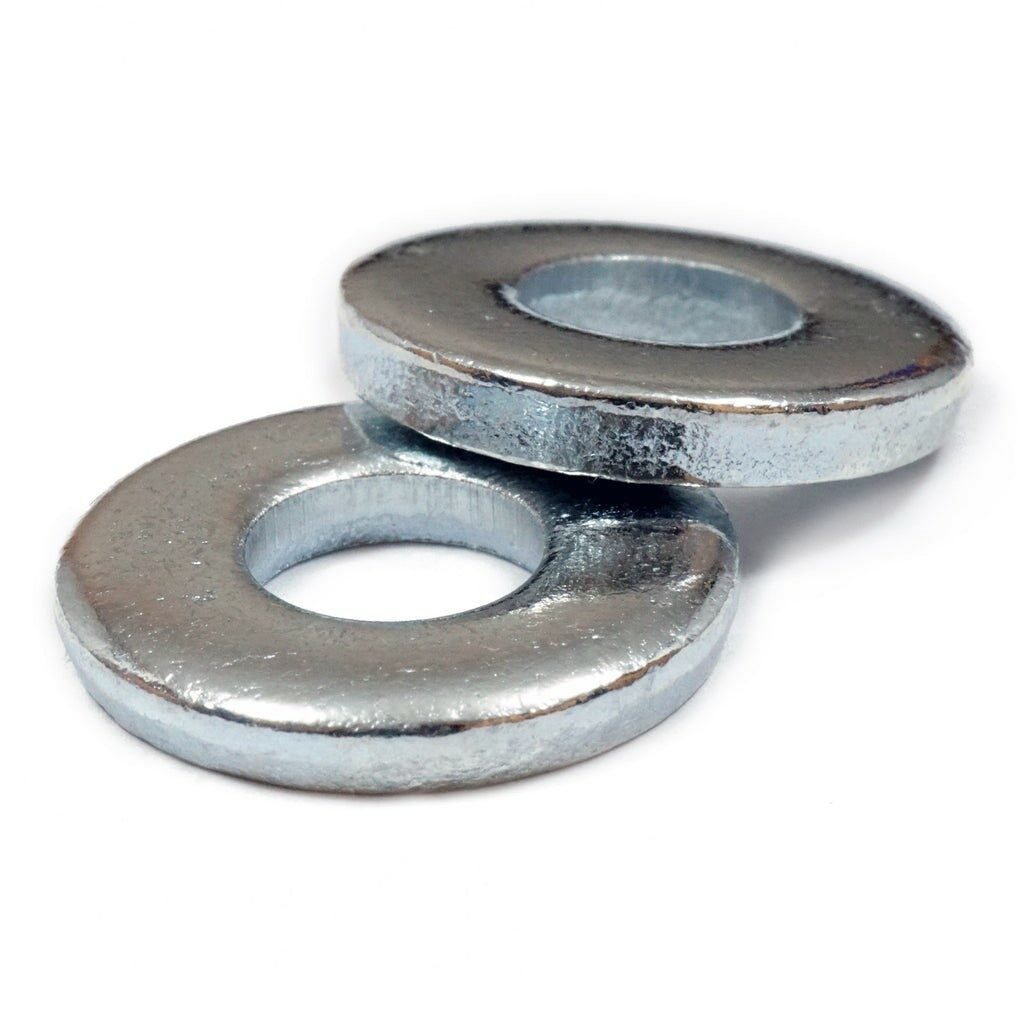 This is the most common type of washer, also known as flat washers. They distribute force and safeguard the object attached to the screw or nut. You can use a simple washer if the hole is too large for the fastener.
Most people envision a flat washer when they think of a typical washer. These flat washers are also some plain washers. They are circular and balanced, with a hole in the center that you can use to secure bolts.
The correction of whole size and force distribution are two typical applications. This is a fantastic product for everyone.
You could find flat washers with a small hole and a relatively large outside diameter as fender washers.
Typically, thin metal distributes force across a large surface area. Its outer prongs prevent the bolt from rotating while you secure it to the nut. Use carriage bolts and this piece of hardware for woodworking projects.
Sealant for Fenders
A fender washer is what you're looking for if you're looking for something thick and thin. This type of washer is from a lighter metal gauge than most flat washers. 
Its design allows the distribution of the load on thin metal sheets. In the fields of sheet metal, plumbing, and electrical work, it is a standard tool.
To ensure that you evenly distribute the weight, they spread it over a large area. The outer diameter of a fender washer is more excellent than three times the inner diameter.
Large outer diameters make extra-wide bearing surfaces possible.
Its shape is round. This material performs to distribute force and cover large holes.
Final things to consider
Washer utilized for Sealing.
A sealant for washers (plural sealing) works to prevent water from entering the fastener's hole. So, you should use a rubber or neoprene washer, which may or may not have a metal backing.
It also compresses against a flexible or rigid surface to seal off any natural or artificial operating environment. The seal flows perform to fill minor fastener diameters and voids. It also adheres firmly to the surface.
Washers are circular seals with a square cross-section. Copper, aluminium, and fiber are popular building materials. These seals work well for hydraulic couplings that don't need high pressure.
Presented Washers
A washer is a disk-shaped plate made of metal, rubber, or plastic (i.e., rib fasteners). It protects joints from damage and evenly distributes load beneath the bolt and nut (i.e., rib fasteners).
There are numerous applications for it. Alternatively, there is a bolt. It is capable of connecting two surfaces. We hope you have enjoyed all the types of washers and use the right one to solve your issues.
Sources