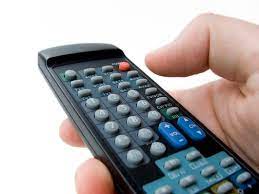 Everything You Need To Know About Universal Remotes | Expert Guide
Disclaimer
Articles, products, and services offered on this site are for informational purposes only. We are part of the Amazon Services LLC Associates Program, an affiliate advertising program. Amazon.com is compensated for sales resulting from links on our website.
Please review our disclaimer before acting based on anything you read or see.
Everyone is using TVs and ACs these days. And by using these devices, the use of remotes is imperative. You have a remote for your TV, AC, DVD players, and other appliances. In simple terms, a remote controller is a useful electronic gadget that allows you to control another gadget from a distance without the requirement for a physical connection via cables. But, we are here to talk about the Universal Remotes. So, what exactly is a Universal Remote Control, and how is it different from a common remote?
What is a Universal Remote?
Let us take an instance to understand what a universal remote is. You have a Samsung TV, a Sony music system, and an LG Home Theatre System. You will receive a remote control with all the above systems at the time of purchase. Because you have three devices, you will need three separate remote controllers in this case.
This implies that you will require its remote control every time you want to use each of these gadgets. So, if you do not have a particular remote for your device, you will not be able to use your device from a distance. Furthermore, it will be inconvenient because you will be using three distinct remotes to operate all these gadgets. You must also keep these multiple remotes safe from misuse and breakage.
You will also have to buy additional batteries for these remotes, resulting in extra time and money spent on their total upkeep. How great and time-saving would it be if you could eliminate the need for several remotes and operate all three devices with just one remote? This is where we bring Universal Remotes to the picture. 
A universal remote control has all of the regular remote control features, plus a few more. It is a superior sort of universal remote control that can be used to control a variety of various devices, independent of the manufacturer. If you choose one of these, you will no longer require a different remote control to operate the majority of your electronic devices.
What are the Different Types of Universal Remote? 
Universal remote controls come in a variety of shapes and sizes. Several manufacturers make these in a variety of sizes and designs. If you want things to be straightforward, you can go for a universal remote with a simple, easy-to-use design.
Suppose you are a bit of a nerd and know your way around technicalities. In that case, you may choose a more intricate and sophisticated remote control that will help you operate advanced functions on multiple devices rather than just controlling the basic features.
Your decision on which universal remote you want is mostly based on your requirements. What are your plans for it? Do you only want a basic interface to operate many devices or something with advanced settings, including auto-start, auto-shutdown, and other such features? However, you will have to program the remote for various devices. For example, if you have a Magnavox remote, you would have to program it for all the devices in your home.
What are the Various Devices That a Universal Remote Control Can Control?
A universal remote control can function with a long list of devices. Some of the devices that a universal remote control can control are – 
Air Conditioners
TVs / Smart Tvs / OLED TVs / LED TVs / LCD TVs / Plasma TVs
Audio PlayersHome Theatres
Video Player
Gaming Consoles
Soundbars / Hi-Fi / Amplifier
Docking Stations
VCRs and many others
Why Should You Choose a Universal Remote Control: Benefits of a Universal Remote Control
Its universal nature: 
You probably have a variety of devices from different manufacturers, such as your TV, home theatre, video system, etc. This implies that each of them will be controlled by a separate remote control. The ideal gadget for controlling many devices is a universal remote control. 
With a universal remote, you will no longer require several remote controllers. This makes things easier because you will not have to deal with several remote controls, which eliminates the irritation of operating various remotes. 
Convenience and Simplicity
Because the need to operate, handle, and maintain several devices is no longer necessary, thanks to the single Universal Remote, accessing and switching between multiple devices is extremely simple and convenient.
User-friendly: 
Once completed, a universal remote is simple to set up and operate, offering more efficiency than other product-specific remotes. A decent Universal Remote will always have a user manual that will explain how to set up the remote and connect it with numerous devices step by step, so you do not feel left out and alone figuring it out.
Budget-friendly
It saves money since many remotes require several batteries. So, if you have more than one remote controller, you will wind up paying three times as much on batteries. Depending on how many remote controllers you have, this can quickly mount up. 
You only need to purchase the batteries once (until they run out). This keeps your expenditure to a bare minimum. Using rechargeable batteries can save you even more money.
Time-saving
We already mentioned above that the universality of a universal remote helps in saving a lot of time. Apart from that, once you have learned the interface of your universal remote, you are done with the learning. You will no longer have to learn and practice the interfaces of other remotes, saving you a lot of time.
Summing Up
Use the universal remote carefully and keep it free from physical harm and you will have a highly powerful gadget that can control almost any other equipment in your home.
Operating a universal remote makes life easier, simpler, more efficient, convenient, and enjoyable. Another compelling incentive to have one is that it can be accessed by all family members, allowing them to benefit from the same features as you.