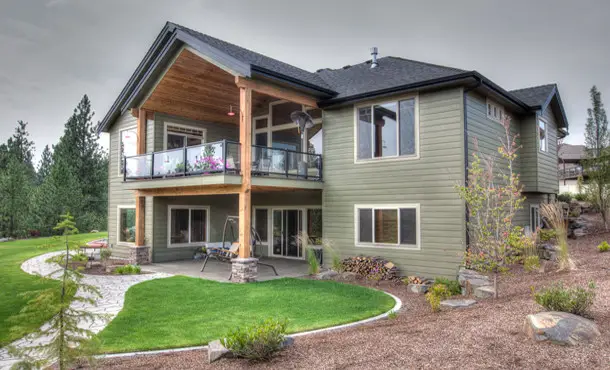 What is a Day Light Basement | Definition & Benefits Of Day Light Basement
Disclaimer
Articles, products, and services offered on this site are for informational purposes only. We recommend using caution and seeking professional advice. This site provides general information. We are part of the Amazon Services LLC Associates Program, an affiliate advertising program. Amazon.com is compensated for sales resulting from links on our website.
Please review our disclaimer before taking action based on anything you read or see.
Homeowners often ask what is a day light basement? In our houses, a basement is the most versatile room in the house. It can serve as a storage space or be converted into an entertainment room. You can also create a male cave or another bedroom in the basement. For this reason, there are many useful design solutions, for example, a daylight basement. This type lets light into the basement and helps create a sense of spaciousness and openness in this room. 
The basement for daylight is a basement space that is partly underground but partly above ground. Such a basement is often found in houses built on a slope. The basement can have doors leading out of the house and stairs leading to the upper floors of the house from the inside, which makes this space especially versatile for many purposes.
For example, the daylight basement can easily be used for storage, and these basements often house appliances such as stoves, water heaters, and electrical items. However, the space can also be adapted to serve as another room in the home.
Day Light Basement
Basements in daylight must be done correctly, as many building regulations do not allow space for certain residential purposes if windows and doors are not installed correctly. The basement of daylight often contains only small windows high on the walls, and for the basement to be used as a bedroom, full-size windows must be installed.
It is possible, but it can be difficult if the walls are concrete. The basement can also be designed as a living room, games room, hall, garage, etc. Depending on the house's orientation about the slope of the terrain, a garage door can be installed on one side of the basement so that the space can be used as a garage. This project will require a small redesign of the basement, as the appearance of walls and floors may not be aesthetic. It will be necessary to install a garage door and driveway so that vehicles can drive safely to the garage door.
Most daylight basement has enough windows and even doors to let in enough sunlight. This means that the basement can be used as a living room or a family room, provided that electricity is connected to the room and other potentially dangerous objects, such as stoves, are separated from the rest of the room.
Before laying carpets and using them for everyday life, the room must be well ventilated and protected from moisture. This may involve installing an air exchanger or large windows to ventilate and waterproof walls and floors before installing plasterboard or carpets that could be damaged by soil moisture.
Benefit of a Daylight Basement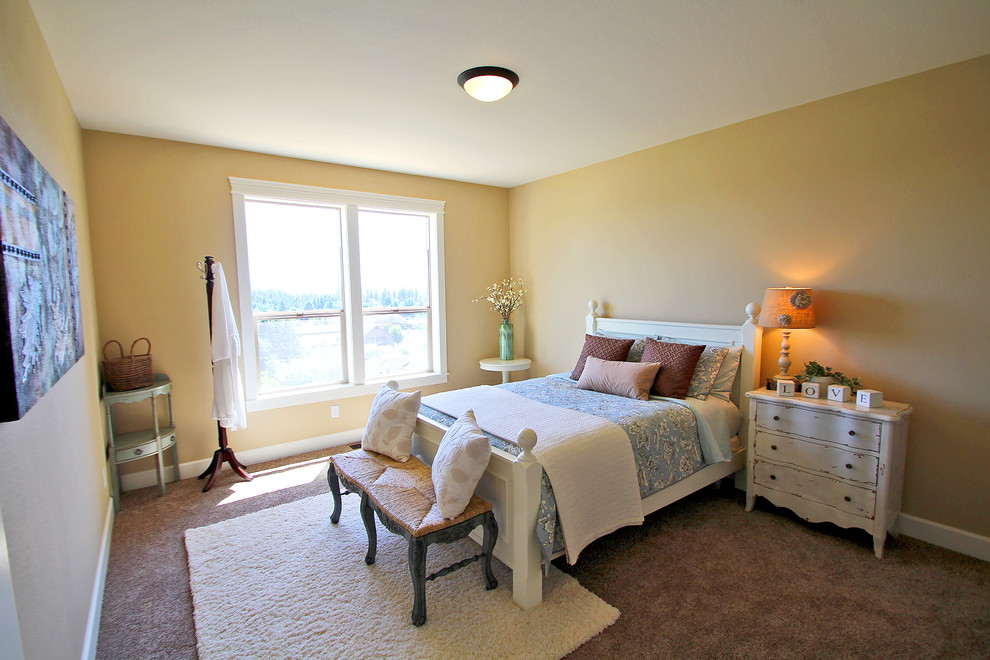 There are several benefits that a homeowner can enjoy when it comes to a daylight basement.
Whether you have one in your home or are looking to buy a new home that has one, you will find that this is a great addition that can add value to your home.
Easy access from the outside
The daylight basement has the advantage of being accessible from the outside of your home. Since it is generally integrated into structures built in sloping areas, it allows a slope on the ground to facilitate access to your home.
Standard windows and doors can be installed on one side of a daylight cellar. You can also install a garage door to leave room to park your car or bike. At the same time, a daylight basement offers greater accessibility than a traditional basement.
Make full use of the slope
When building a house on a sloping lot, making the most of the available space can be very difficult. Fortunately, the daylight basement helps with this perfectly. This allows you to use the natural terrain of your site to create an easily accessible basement. After installing the windows, a beautiful view of the surroundings opens up from the basement by day. This exceptionally increases the usable space.
Provide natural light
Lighting in the basement has always been a constant problem for most homeowners. This usually involves the installation of many sources of natural light. A daylight basement effectively solves this problem without requiring artificial lighting. In addition, this gives you the option of installing windows and shutters on the east or west wall. 
In this case, you can fill the basement with morning or daylight, respectively. This characteristic is the reason why the name of this basement contains the word "daylight."
Universal character
A basement can be transformed into anything by day because it offers light, space, and accessibility in equal proportions. It can become a bedroom, a kitchen, a living room, a playroom, a men's cellar, or a laundry room. The most important use case for a daylight basement is a garage, as you can build a driveway down the slope that leads directly to the daylight basement.
You can install your home's HVAC system in a daylight-lit basement and provide easy access to the system for calibration or maintenance. Another use of daylight in a basement is to store water tanks. Your imagination is the only limit to what you can do in the basement throughout the day.
Increase the value of your home
A daylight basement can serve as a high-performance space in your home because it can be used for any purpose. This type of basement adds value to your home. This increases the selling price of your home. So, building your house as you build your house guarantees you a much higher rate in case you decide to sell!
Beautiful
A daylight basement will add beauty to your home. This creates the illusion of an additional floor, increasing access to living space. In addition, you can creatively add windows and doors to your daytime basement.
Frequently Asked Questions
What does a daylight foundation in the basement mean?
A daylight basement contains one or more full-size windows but no exterior entrance. Windows might be in a window well or above ground level. Contractors typically dig 8 feet deep to lay the foundation, leaving room for the basement and some windows.
Is it more expensive to have a daylight basement?
You can expect to build a basement facing the street about $ 20,000 more than building a full-fledged traditional basement. You'll also have the option of finishing the basement again, assuming its new construction. Converting the basement into a finished living space will cost an additional $ 22,000 to $ 46,000.
What is a walkout basement?
A walkout basement is simply that: a basement that you can walk out of. Often a section of house slopes towards the back of the house, where a basement with an exit will have access to the back yard, and there may be a raised patio or a covered roof from the top floor of the house.
Does the walkout basement add value?
There are many advantages to having a walkout basement, the main one being increasing living space. While a basement can contain living space, many people prefer to roam around because the additional lighting makes the basement look like the rest of the house. As a result, the house's worth has increased.
Is it more expensive to build a walkout basement?
The average cost of building a basement for a walkout is $ 6,250 for materials and labor. The average cost of framing is $ 550, labor is $ 2,500, and patio construction is $ 3,250.
What is a daylight window?
Daylighting is the process of illuminating a room with natural light through the use of large windows and skylights. This method of saving energy is so effective that the Ministry of Energy recommends it. Natural light has also been shown to improve overall mood and creativity.
What does daylight lot mean?
Daylight lot, also known as lookout lot, provides a balance between walking lots and standard lots. Houses with daylight can be built on different elevations. With full basement windows, homeowners can use the lower level to get creative.
Conclusion
Are you building your house on the hillside? In this case, it is very advantageous to build a basement with daylight. It uses an inclined slope to create an open wall on one side of the basement to install a door, windows, or shutters. This ensures easy access, provides natural light, improves ventilation, and increases the room's utility. A daylight basement takes versatility to a very high standard and, at the same time, adds value to your home.