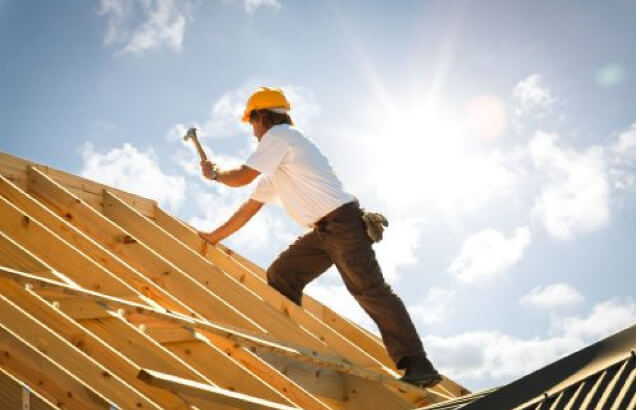 What Size Plywood for Roof is Perfect? | Learn Plywood Size & Many More
Disclaimer
Articles, products, and services offered on this site are for informational purposes only. We recommend using caution and seeking professional advice. This site provides general information. We are part of the Amazon Services LLC Associates Program, an affiliate advertising program. Amazon.com is compensated for sales resulting from links on our website.
Please review our disclaimer before taking action based on anything you read or see.
This article's main objective is to educate us on what size plywood for roof, installation of OSB, roof sheathing thickness, OSB or plywood for roof, and other relevant topics discussed in the article.
What is the Size of Plywood for Roofing?
As you know, plywood under the roof is used mainly with a thickness of 9 and 12 mm (depending on the lathing). The substrate's optimal size is the FSF brand's maximum size (increased water resistance) – 3000×1500 mm. When using these sheets, full strength is obtained, and a minimum number of seams, contributing to better vapor and waterproofing and durability of the structure. The ends of plywood sheets must be treated with acrylic or oil paint before laying.
Some owners are faced with statements from builders that it is better to use plywood in sizes 1525×1525 or 2440×1220 mm. As a rule, these statements are based on the price of plywood – smaller sizes are cheaper. The interest in using small-format sheets is because they are more comfortable for builders to carry on the roof. But it is one thing to put plywood on the roof once, and the other is the number of seams in your substrate, which directly affects the durability and strength of the structure.  
At the same time, it is also necessary to pay attention to the emission class of plywood. Because according to GOST 3916.1-96, two emission classes of plywood are distinguished: E1 (formaldehyde content per 100 g of the dry mass of plywood not more than 10 mg inclusive) and E2 (over 10 mg up to 30 mg).
Moreover;
These standards were developed in Germany and were extended not only to plywood (plywood, FC, FSF) but also to all materials made using phenolic resins. At the moment, a sufficient amount of plywood of E1 emission class is produced in all formats, so the use of plywood with high the departure of formaldehyde (E2) is not recommended for housing construction, and for interior work, it is simply unacceptable.
It is also worth choosing plywood for oriented strand board OSB. In no circumstances is it advisable to use FK (waterproof) plywood under the roof. These are fraught with plywood delamination in the first two years of operation and the need to disassemble the roof and reinstall the structure altogether.
Types of Plywood
Cross-laminated timber (cross-laminated timber, thick wood)
Cross-laminated timber panels consist of at least three concrete timber panels placed crosswise on top of one another. All panels are glued together. It is glued at a 90 ° angle or, in rare cases, also at a 45 ° angle. This gluing distinguishes cross-laminated timber from glued laminated wood, which is laid on top of the other along the grain.
Production
Sidewalls of softwood, i.e., wood from the edge zones of a tree trunk, are mostly used for the production. This wood is considered to be inferior, but it has high strength and rigidity. Nowadays, polyurethane (formaldehyde-free) is mainly used as an adhesive. In some cases, wooden dowels or nails are also used.
Properties
The elastomechanical properties of the finished cross-laminated timber panel result depending on what type of wood, wood thickness, and quality is used for the different layers. Panels with 3-7 layers are standard. Cross-laminated timber panels are usually not produced in visual quality. This means that the optical purity of the disk is not so important. Should visual quality be required, a higher quality wood can be used for the top layer.
Use
The massive boards made of plywood have been widely used in construction since the 1990s. The panels are often used in residential and commercial buildings. Cross-laminated timber panels can be used for roof and ceiling structures and interior and exterior walls. They are also used for balcony slabs or stairways.
A significant advantage is that insulation, for example, can be attached to the cross-laminated timber very easily.  It is also possible to dispense with additional stiffening elements since there is already a high rigidity degree. The high fire resistance of the cross-laminated timber panels is also an advantage for lightweight wood construction.
Veneer plywood (veneer board)
Veneer plywood, like the cross-laminated timber panel, is a panel made of cross-glued layers of wood. In contrast to cross-laminated timber, veneers are used for veneer panels and not solid wood.
Production 
Like the cross-laminated timber, veneer panels (peeled veneer) are glued crosswise. Then the plate is pressed, trimmed, and sanded at approx.170 ° C.
The number of veneers placed on top of one another is almost always odd. If a board is 12 mm thick and has at least five veneer layers, it is called a multiplex board. Veneer plywood is particularly suitable for making seat shells, cladding, and other unique wooden shapes. The wood is not pressed flat in special presses but into a shape.
Properties
Veneer plywood also has high rigidity due to the gluing at a 90 ° angle. Also, it can be coated and surface treated well. The grain of the top layers always points in one direction.
The coating should also be the same on both sides. This way, the plate cannot warp. There are also veneer panels with unique properties: Peeled beech veneers have particularly useful bending properties. That is why these are often processed into molded plywood.  Vapor barrier panels have a middle layer made of aluminum, and metal-reinforced plywood is used in construction.
Use
Since this type of wood no longer warps or changes shape (high dimensional and dimensional stability), it can be used very well in the furniture and construction industries.
It is often used for worktops, back walls, basic furniture frames, or cladding. The automotive industry and wagon construction also use the simple processing options of veneer plywood. Exterior plywood can also be used in cold, damp, and even wet areas.
Stick or stick plywood (formerly blackboard)
Bar plywood consists of parallel solid wood strips or strips of peeled veneer in the middle. Face veneers are glued on both sides at right angles to this.
Production
For the rods in the plywood inside the panel, lightly coniferous woods such as spruce or light tropical types are usually used.
These bars are already glued together and are then also glued to the ceiling panels. Stick plywood has skinny (0.6 to 7mm) sliced veneer strips in the middle layer. These are placed upright next to each other and glued together. The woods mostly used for this are beech, poplar, spruce, or tropical woods. Block plywood is only produced industrially.
Properties
Bar plywood is dimensionally stable, even at very different temperatures or humidity, and does not warp. The fact that the sticks are also glued together in stick plywood means that these panels have a higher strength. The surface of the stick plywood is even more acceptable.
Use
Bar plywood is no longer used in mass production these days. However, the panels' low weight is still a great advantage and is used,
For example, in a ship, vehicle, exhibition, or caravan construction. Bar plywood may not be used for load-bearing elements.
Composite plywood
These plywood panels are not all made of wood. The inner layers can also contain other materials such as chipboard or even plastic layers. Only the outer layer is made of veneer. This type of plywood is used, for example, for sound insulation.
The benefit of Using Plywood
It's a versatile product.
I'm going to talk about a game that I enjoy playing here. One of the most common places that plywood is used is in the bowling alley. The plywood used here as the surface material is very durable and robust. This way, the ball's weight does not fall on the floor, and you will not be halfway happy to play. Also, many different products can be made with plywood. Rocking chairs, roof structure, and you will be amazed that the piano is also made of plywood. These examples show that the plywood product is very versatile.
The efficiency is pretty high.
The reason for its high efficiency is that it can be kept for many years. There is no waste in the manufacture of plywood. So it's a very efficient product.
Environmentally friendly recyclable product.
Wooden plywood is entirely environmentally friendly and easy to recycle. In a world where global warming prevails, the use of plywood must increase.
Quickly absorbs moisture and dries very quickly.
This is one of the reasons it is so often used for decoration.
Plywood used in high water environments performs well for the consumer.
OSB Or Plywood for Roof?
Many are interested in the question: "What is better to use for interior decoration: plywood or OSB?" Consider the features of these materials, their advantages, and disadvantages.
Plywood is a familiar and well-known material that has many unique properties. Oriented strand board (OSB) is used in repair work relatively recently but has already gained popularity and demand among consumers. So, let's compare these materials according to the main criteria.
Strength
Both materials, plywood, and OSB are wood-based panels made from different types of wood. OSB consists of three to four layers of elongated chips. It is located along the product's length in the lower and upper layers, and on average – perpendicularly. This design gives the material a high strength that surpasses that of plywood. OSB is a reliable product that is not subject to delamination and cracking, which is achieved due to unique production technology.
Plywood is less exposed to shrinkage and deformation. Therefore, if you need a more challenging and more resistant coating to various kinds of influences, then it is better to use this particular material.
Moisture resistance
Under the influence of moisture, OSB does not deform, which cannot be said about plywood. Therefore, in high humidity conditions, it will be more practical to use an oriented strand board.
Range
OSB does not have the same strict size restrictions as plywood. This is achieved because OSB is a more flexible material, and its manufacturing process is much simpler. If necessary, you can order the production of this material of any thickness you need. It follows from this that the range of OSB boards is much more comprehensive.
Cost
The price of the materials in question varies greatly. OSB has a higher retail price than plywood. This is because many special impregnations and varnishes are applied to the oriented strand board during production, which gives it unique properties.
However, it is worth pointing out the following fact. OSB is made only from softwood, and plywood can also be made from birch. This material has excellent strength characteristics, but it is not cheap.
From all of the above, we finalize it is impossible to say for sure which is better: OSB or plywood. The choice depends not only on quality characteristics but also on the scope. Both materials can withstand significant loads and withstand climatic changes: which one to choose depends on the specific situation.
How to Install OSB Plates on the Roof
Before proceeding with the installation of a continuous flooring made of oriented strand boards, it is essential to assess the rafter system's installation and the lathing: are they on the same axis, plane, straightness, and evenness. After all, poorly installed rafters.
Step-1:
It will affect the aesthetics of the roof, and the technical characteristics, the safety of the roof of your house.
Wet, wet slabs cannot be used for installation; they must be well dried to prevent their biological destruction, which can harm your roof's future performance.
To avoid the possible formation of fungi and mold, rooms without heating (attic or basement) must be well ventilated.
The connection of the slab along the short edge must be on the roof supports. The long side of the slabs, if necessary, must be fastened together with staples of the "H" type.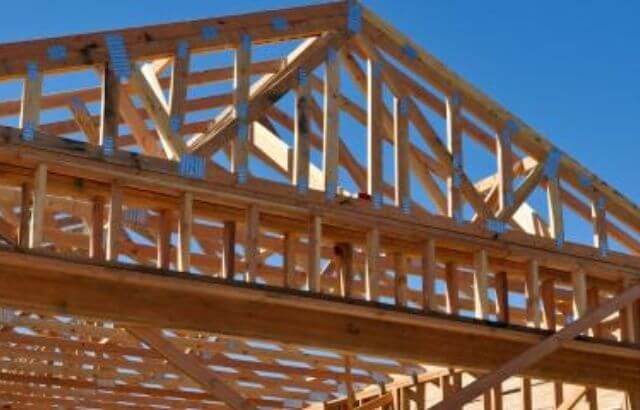 Step-2:
There must be a dilatation gap (from Latin dilatation – expansion) between the plates of at least 3 mm
Step-3:
Installation of the OSB board when installing the roof must be carried out with a long edge along the lathing perpendicular to the rafters, i.e., across the supports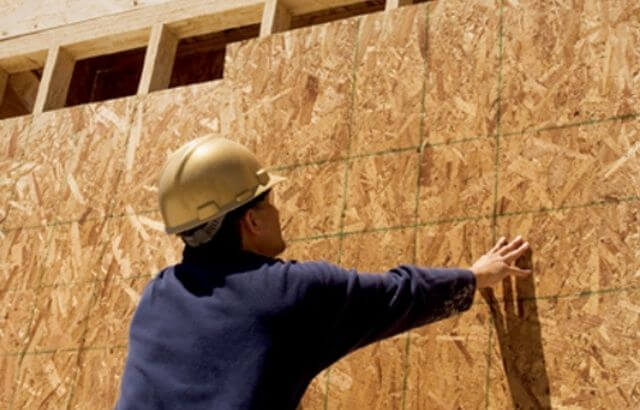 Step-4:
The slab must be mounted on at least two supports, and its alignments must rest on the support.
Step-5:
If passages for chimneys are provided in the roof, then to avoid a fire, according to Snip, the continuous flooring must be mounted at a distance from the chimney. For fastening OSB, spiral nails (50 mm) are often used, ring nails (from 45 mm to 75 mm) can also be used.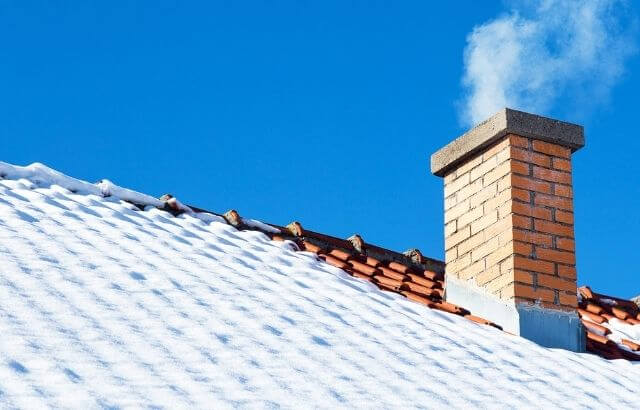 Step-6:
It is recommended to nail the slab with nails at the rate: every 30 cm along the rafters and twice as often (after 15 cm) at the joints of adjacent slabs
Step-7:
It is essential to consider that the indent from the end of the sheet to the nail must be at least 1 cm. The thickness of the OSB sheet is selected based on the data laid down in the project. The project also determines the rafters' dimensions, the pitch of the rafters, and the cross-section of the fastening structure, depending on the expected loads. The table below shows the data for calculating the dependence of the OSB board thickness on the distance between the rows of the crate:
| | | | | | |
| --- | --- | --- | --- | --- | --- |
| Lathing step, mm | 300 | 600 | 800 | 1000 | 1200 |
| Recommended OSB-3 thickness, mm | ten | 12 | Fifteen | 18 | 21 |
The slope of the roof slopes is more than 18 degrees with a rafter leg pitch of 600 mm and an estimated snow load of about 100 kg / sq.
The Main Advantages of OSB over other materials
High material strength.
High thermal and sound insulation.
Resistant to deformation with seasonal temperature changes. The material
Strict adherence to the formation of all plates. The material does not have to be adjusted individually, which significantly saves time during installation.
OSB practically does not swell on contact with moisture. High pressure in the production of plates makes them monolithic, which is very important for high humidity regions.
OSB is straightforward to fasten, even in difficult situations where the fastener goes very close to the web's edge.
Cutting the material is very simple; you do not need sophisticated tools for this; a jigsaw or a circular hand saw is enough.
Plates easily interact with any dyes and varnishes; therefore, they can be painted without fear for additional protection and enhancement of characteristics.
The high degree of environmental safety. OSB complies with all standards and can be used even in the construction or decoration of children's institutions.
Tips for Installing OSB
Even though OSB tolerates moisture well, it remains a wooden product, for which contact with water can leave negative consequences. Therefore, at all stages of installation, it is advisable to protect the roof from the effects of precipitation.
Make sure the rafter system is flat. The skew can lead to tension in the plate and the accumulation of energy for straightening, which will frequently seek a way out.
Like any other material, OSB boards should be assembled in a checkerboard pattern. This will give the entire structure strength.
The optimal distance between the rafters for a slab with a thickness of 12 mm is from 830 to 625 mm. If this distance becomes longer due to the roof's technological features, you should either choose thicker slabs or collect additional lathing.
A small gap of 1-2 mm must be left between the boards. This is necessary for the natural and thermal expansion of the material when the ambient temperature changes.
Benefits of OSB Roofing Technology OSB Board
Environmental safety, because during its production, wood chips are used, and the glue introduced into its composition does not emit formaldehyde and other harmful substances.
The water-resistance of the slab allows it to be used even for outdoor use, including for roof ends.
High mechanical properties of the slab allow you to create a continuous sheathing without an additional strengthening of the rafters. In general, OSB is a versatile material that applies to the construction of any frame partitions.
Due to the chips' unique arrangement in the board mass, it has excellent hardness while maintaining plasticity (i.e., the material is not brittle). The increased hardness of the material concerning the board plywood allows you to create healthy and lightweight structures.
The large dimensions of the slab make it possible to cover a significant area of the roof quickly, and the formed surface has no drops. The seams between the slabs are minimal, which increases thermal insulation. 6. Roofing technologists from OSB allows you to create roofs of any configuration because the plate is easy to cut.
Required Roof Sheathing Thickness
The roof cladding is supplied in 4 'by 8' lattice sheets and must be installed perpendicular to the frame. The sheathing must be at least 19/32 "thick. Never attach the roof cladding with paper clips; instead, nails with an 8-inch ring should be used. The typical thickness range for sheathing is 3/8 to 3/4 inches.
The sheathing is installed perpendicular to the rafter structures.
Important Factors
Several factors need to be considered when determining the appropriate roof sheathing thickness, such as the roof beam span and the area's snow load.
Cladding Types
Typical types of wood used for roof cladding are oriented strand board, known as OSB, and plywood, the most popular OSB. 7/16 " sheets without edge support can be used in locations where snow load is 30 psi. With edge support and the same snow load, 3/8 " OSB can be used. Edge support is usually provided by tongue and groove sheathing panels or panel clamps.
Determine the quantity
One sheet of OSB or plywood 4 feet by 8 feet is 32 square feet. Take the total roof area and divide it by 32.
It would help if you were prepared to have about 15 percent waste, so multiply your figure by 1.15. These will give you the total number of sheets to purchase.
Mounting
Install the braiding perpendicular to the roof, truss one slope at a time. Begin the sheathing at the eaves and work up to 1 inch from the top. Size 8b nails should be installed every 6 inches at the edges and every 12 inches in the center area. Be sure to loosen the vertical seams; any other course will start with 4 feet by 4 feet of OSB or plywood.
Last Words
We believe you have learned a lot and understood the concept of this topic on what size plywood for roof, the idea of OSB, OSB, or plywood for roofing, and other relevant topics discussed.
Read More: How to Clean Roof Tiles