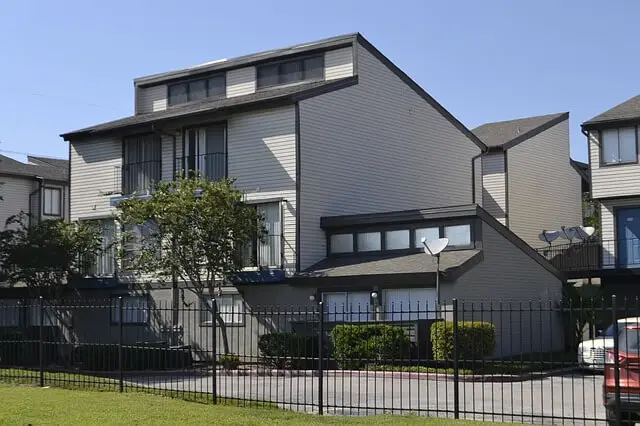 Why Home Gate Design is Important | Steel Shield Security
Disclaimer
Articles, products, and services offered on this site are for informational purposes only. We recommend using caution and seeking professional advice. This site provides general information. We are part of the Amazon Services LLC Associates Program, an affiliate advertising program. Amazon.com is compensated for sales resulting from links on our website.
Please review our disclaimer before taking action based on anything you read or see.
Outside areas of a residence should be just as important as inside areas. Visiting a home with a large front door at the main entrance says a lot about the home. People living in such a home will likewise see themselves as having good characteristics. But it is not only the exterior curb appeal that counts but the security of the home. The style also plays an essential role in the doors of the house. When you decide to put doors on your home, you think about security, privacy, and aesthetics. In this guide, I will discuss why home gate design is important.
Which Door to Choose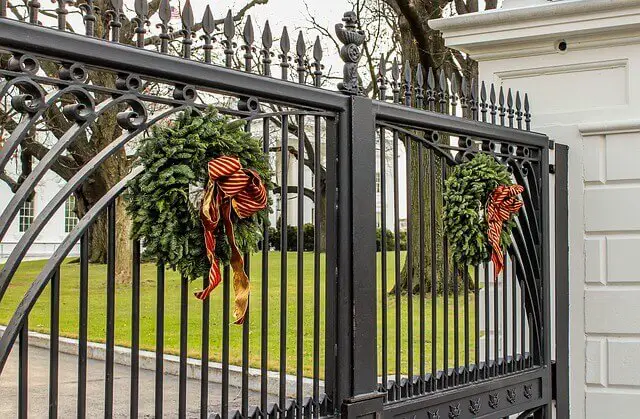 If you want to design one or more doors for your home, you should analyze different aspects. These are the design, the gate materials, and the environment.
Design
It would help if you made sure that the entryway becomes a natural architectural part of the house. This means that the design should focus on highlighting the property without ceasing to be part of it. The elements of the proper gate should be combined with those of the property.
Materials
These should be in complete harmony with the house. If our house is a small urban residence, the door should be simple, secure, and moderate-sized—for example, a wrought iron gate with beautiful details.
Ambiance
The front door is quite relevant but not what draws the visitor's attention the most.
The functionality of the door should be allowed because it is your home, not a prison. It means that its design should be able to amplify the visual landscape of the surrounding environment.
Visually everything should be balanced while avoiding going out of the general scheme of the neighborhood.
Ideas for the Design of the Door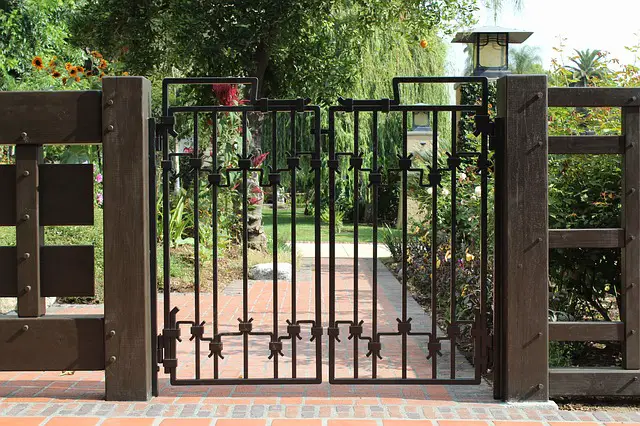 According to the design of the house will be the design of the front door.
For example, a house with a stately style design goes very well with an iron front door and even better if we add ornamented rods. That would be the right rod iron gate for that house.
If the house is cottage style, your front door should consist of wood. For more modern designs, an aluminum gate slides door is ideal and so on, matching the style of the house with the door material to be used. The operability of the door cannot easily pass unnoticed. Some can be electric, others manual. Some require more maintenance than others.
This means that no matter what house you live in, there is always a style that is right for it. At this point, we recommend you to ask for the service of professionals. They will help you select and install the door that best suits your style and security. However, there are more complicated decisions. For example, you are deciding whether a steel or iron door is better.
Steel or Iron
If you are looking for a door for your house, there is a moment when you will wonder if it will be better to choose iron or steel. Here, to make your decision easier, we give you the advantages and disadvantages of each material.
Steel: when it comes to residential doors, Steel wire thread was generally used to give them a modern style. And if you are looking for more excellent resistance without a doubt, this is the perfect material.
However, you must select a good fabricator or welder for that steel door. But it happens that this could be very expensive.
To avoid spending so much, you can fabricate your door with stamped steel and cheaper hardware, although the durability and strength of the door will go down by a certain level.
Iron: it is prevalent when it comes to ornamental metalwork. When the aspect that most influences your decision is the design, this material is the right one. The ornamentation and details in metal works come out better in iron. If you want a 1930s-style house, you should use wrought iron. However, the decision will depend not only on the style of the property but also on your budget and preferences.
Differences Between Steel and Iron
Iron Doors
Steel is a material made by combining iron with carbon.
This means that iron doors look more natural and project better positive energy. At the same time, steel will look more modern.
It should be noted that iron is a material that has existed as a raw material since ancient times.
It is extracted, refined, and forged into doors and a variety of valuable objects.
That is why wrought iron is ideal for playing with design, which is not possible with steel.
When doors of great fineness are needed or desired, wrought iron comes into consideration. For all these reasons, wrought iron is very popular as a raw material. Thus, it uses to manufacture doors, gates, windows, stakes, fences, and stair railings. The details that wrought iron products offer very exceptionally.
Steel Gates
It is much more resistant than iron, and it gives a modern character to the doors. This material resists corrosion and does not rust.
However, the manufacturer or welder must be the most qualified.
The durability of the welds and the quality of the steel depend on it. Imagine how long a steel entrance gate will last.
Any properties that enhance a driveway gate will increase its security and its value, and aesthetics.
Why Home Gate Design is important: FAQs
What type of door is best for the home?
In our home, the ideal door will depend on our interests and budget. If we want durability or resistance, the ideal is steel. But if we are looking for economy and a more straightforward style, the right one is wrought iron. But if the house is rustic, the wooden door is the right one.
Which type of gate is best?
The one that meets our expectations and preserves the style of the property, in addition to security is best. In this case, it will be the steel one because it also resists the cruelties of the weather.
What color is best for the main gate?
Yellow is the best color for your front door. It is a warm, cheerful, and eye-catching color.
Which door is better, steel or iron?
According to what is required, the best door is steel if you are looking for durability, modernism, and resistance. But if you are looking for economy, details, and naturalness in design, the best would be wrought iron.
How much do entrance doors cost?
They are pretty expensive when their material is steel, although stamped steel is more economical and significant savings the wrought iron ones.
What is the standard size of a door?
As they are people who will pass through them, they are usually three to four feet wide. According to the connecting fence is their height and ranges from 4 to 5 feet high commonly. However, sizes smaller or larger ones available.
How many types of gates are there?
As far as entrance doors are concerned, we can talk about armored, metallic, armored, and solid doors. According to the manufacturing material, there are solid, veneered, and hollow doors.
In interiors, doors with painted or varnished finishes, lacquered doors, raw finishes, melamine finishes, and glass doors can be installed we install hinged, sliding, folding, and pivot doors.
What materials does it use for the doors?
The materials of the entrance door vary according to the property if it is a cabin or ranch-style house if it is residential or commercial. It can be wood, aluminum, iron, or steel.
What is a fence gate?
It is an excellent structure that slides or rolls. It is the gates that settle in the fences of patios, gardens, or grounds. They must be robust.
What color is lucky for the home?
Luck will enter your home if you use white, blue, silver, and gold colors in different shades.
Bottom Line
We hope that you will better define your future door project with the information in this article. The door design depends on several factors that we described above. Review your options and decide.
Different materials only give us options for the doors that we might need to make them. However, choosing the right door has to do with the material and style of the residence and the environment in which it resides. The front door of an ordinary home will never be the same as the front door of a kindergarten, for example. Just knowing that there are children in a kindergarten, for example, is enough to rule out the glass. But in residence, the front door can be made of this material. There can also be a durable entry gate.
In garages, for example, electric gates are widely used. However, in that case, the gate of the entry enclosure gate can be made of wood, aluminum, wrought iron, or even steel.
If you have a beach house, we recommend installing wooden gates in different colors (white and dark). And for the exterior of that house, you can combine wood with wrought iron.
There are different options from gate, window, staircase, and it does not mean that everything must be of the same material. Remember that the interior of a property requires one thing and the exterior another. In general terms, we recommend a wrought iron gate for patios, fronts, or gardens. These gates are elegant, secure and allow for details that help personalize them. In addition, this is a reliable entrance gate.
On the other hand, don't forget security, durability, and aesthetics. These elements of the front door say a lot about those inside the property. We cannot omit the elements of the environment because we must find a balance. That is to say that the door does not look out of place but, on the contrary, as part of the architecture of the place.