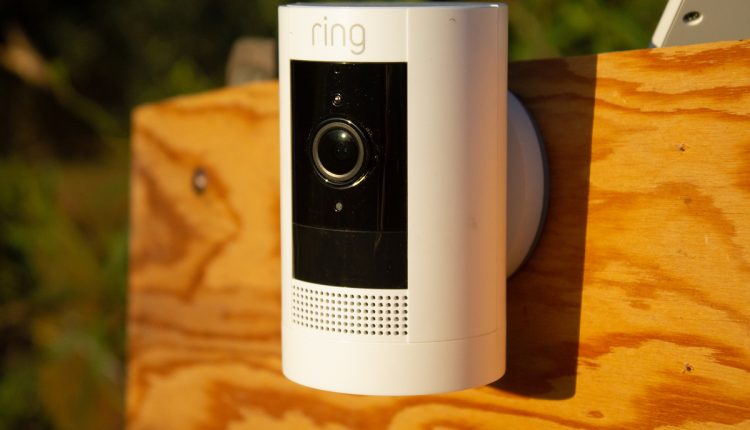 Wired Home Security Systems | Types Of Security Systems
Disclaimer
Articles, products, and services offered on this site are for informational purposes only. We are part of the Amazon Services LLC Associates Program, an affiliate advertising program. Amazon.com is compensated for sales resulting from links on our website.
Please review our disclaimer before acting based on anything you read or see.
Home peace of mind is priceless, and many times it is necessary to install a security system to achieve it. In this article, we will give you the essential tools to install wired home security systems. This way, you don't need to ask an expert to do the professional installation. If you need an alarm, motion sensor, or surveillance camera, first find the most suitable system for your home. In this guide, I will discuss wired home security systems.
Although the automation of these systems is fashionable, the wired system is more reliable. Also, compare the prices of these systems. You have all this information. You better do it yourself with home security systems.
Read More: Best Unmonitored Home Security System
Types of Security Systems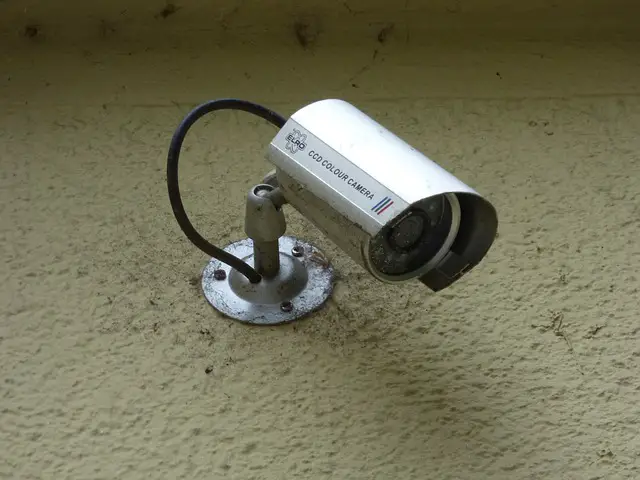 When we talk about security systems, different wired and wireless systems come to mind, and we can also go for one or the other. However, to decide on the security system that best suits us, we also have to check and verify the conditions of our home.
There are advantages to both home security systems as the wiring provides us with benefits such as reliability, prevention of imitations, and simple installation. This is especially if there is already an existing wiring system in the home.
Read More: Pros And Cons Of Home Security Systems
Wired functionality
There is a central control panel in any home, and it receives information from the diversity of wiring throughout the house. So it is with a company's wired security, but they have a monitoring center instead of a panel.
To add a wired system in the home, tangible cables such as sensors and cameras are connected. Communication is done through the wiring of the landline telephone system.
Wireless Functionality
Wireless security systems require a cellular network to communicate in the home. The wireless systems leveraging radio-frequency technology, in particular, allow setting up of a mini cellular network. It will also be throughout the house and thus transmit alarms.
They can use security cameras that forward the information to the user in the home or business.
Wireless vs. Wired Home Security Systems
While the wireless system is easier to install, it is not as reliable as the wired system. This is because wireless relies on a cellular network, while wired relies on traditional wires.
Wired is more reliable but more cumbersome to install, while wireless provides installation flexibility.
We make this comparison at a general level. This is why we are leaning towards wired home security systems and not wireless.
To make it easier for you to decide when choosing a home security system, read this article.
Below we give you the benefits of a wired home security system for your home.
Pros of wired systems
Undoubtedly, people who have been using cellular or wireless internet have experienced intense frustration for a long time. Whenever there is interference, network interruptions, or other inconvenience, the wireless system does not work well.
The wired system, on the other hand, will not be affected by these issues. This is because the wired system uses the actual house wires for communication. This allows you to receive fewer false alarms.
When the house is large, this type of system is ideal since it covers large areas. However, the wireless system only extends up to certain distances.
Cons of hardwired systems
One disadvantage of this type of system is when you do not have wiring in the home. This means that you have to spend a certain amount of money because you will pay for the services of an expert to install it.
Another disadvantage is that you will have to pay for it when moving a wired camera or sensor.
It is easy to disconnect this security for malefactors by eliminating the connection to the landline.
At this point, we can suggest alternating both security systems for your home or business.
When you have no electrical experience, it is best to seek a professional and avoid installing wired home security systems DIY. Otherwise, it is best to install a wireless security system.
Among the security systems that exist, we recommend purchasing and installing Honeywell wired home security systems. They have various dome cameras, infrared cameras, remote cameras, night vision, and high resolution.
Best do-it-yourself Wired Home Security Systems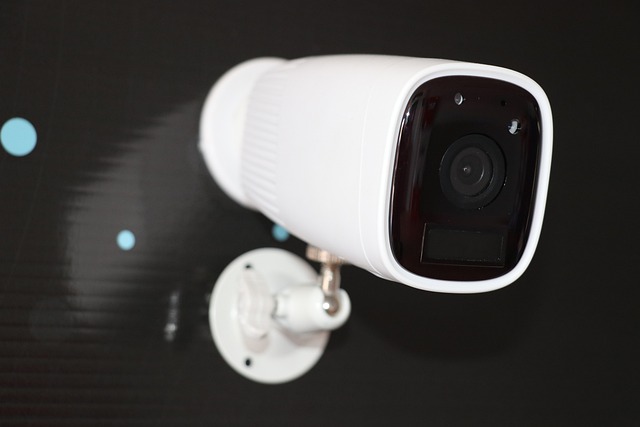 Home security systems with self-installation cable, below we will give you a step-by-step guide in case you want to install home security cameras.
Learn More: Do Home Security Cameras Deter Crime
You may think about installing surveillance cameras. But, first, you need to cut holes in a wall using power and video cables.
However, there are kits that you can use to do this type of installation, making the task easier and by yourself.
Steps to install wired home security systems to do it yourself with cameras.
Step-1:
Establish the installation sites: think where you want to install the cameras, use a plan of your house or draw those areas. Here we suggest the most relevant areas:
Main door.
Exterior windows.
Stairs.
Wide common areas.
Porches.
Entrance areas.
Then purchase a kit that is best suited to what you need. For example, some people buy parts by parts. However, a kit is cheaper. Usually, one to three cameras, a digital video recorder (DVR), cables, connectors, and power cords are purchased. If you want to monitor a large area or room, you can use wireless cameras.
Step-2:
Basic security kit: it is essential to monitor the house from the outside. For this, you can buy two to three exterior cameras.
Step-3:
To keep an eye on children and things of great value: it is recommended to buy wireless cameras. This way, you will receive the transmissions on your computer or cell phone.
Different Types of Cameras
WI-FI cameras
Allows high resolution and does not require wiring. In addition, the Wi-Fi alarm devices are battery-operated. In this way, they avoid problems due to power outages or sabotage by burglars. It is therefore advisable to maintain the battery life.
No products found.
IP cameras
The quality of the images is excellent. They can be sent to a mobile app, and the recording can be viewed in real-time.
Sale
Amcrest 5MP Turret POE Camera, UltraHD Outdoor IP...
CMOS ILLUMINATION & MIC – Stunning low-light 5MP performance with CMOS 1/2.7" image sensor and 5MP resolution (2592x1944). Super-wide 103° viewing angle allows you to cover more ground. Power Over Ethernet (POE camera) for easy installation (POE Injector or Switch Required; Not Included, Sold Separately). Does Not Include a Power Supply. This is a FIXED IP camera and Does Not Pan/Tilt. Built-in mic for one-way audio.
SMARTER SECURITY & STORAGE OPTIONS – Receive motion alert notifications and review footage via your smartphone with the Amcrest View app. Playback and record professionally on a PC using the Amcrest Surveillance Pro for Windows and MAC (included) or third-party software such as Blue Iris. Works with Amcrest Cloud remote video storage, MicroSD Card (up to 256GB), Amcrest NVRs, Synology and QNAP NAS, FTP, Edge, Chrome, Mozilla Firefox & Safari.
DAY OR NIGHT, RAIN OR SHINE – Built to weather any storm and the darkest of nights, this 5-Megapixel Turret PoE IP Camera features a heavy-duty weatherproof IP67 housing as well as built-in IR LEDs and a CMOS technology image sensor to achieve industry leading low-light performance and night-vision up to 98 feet. Dual H.265/H.264 compression allows for maximum encryption with the latest technology as well as backwards compatibility with legacy platforms.
Hidden Cameras
They are essential for places that allow surveillance of tiny size.
DIVINEEAGLE Mini Spy Camera Hidden Camera Charger...
★Advanced DIVINEEAGLE Technology - The undetectable security camera in a small USB charger that charges your portable devices and records 1080p Full HD video with a 90° wide angle of view at the same time.
★Unlimited Possibilities – Keep an eye on your unfaithful partner, children, landlord, lodger, roommate, babysitters, nannies, caregivers, elderly parents, or employees at a hotel, hostel, work, office, hospital, home, bedroom, or anywhere else.
★Work Right Out of The Box – The USB hidden spy camera that doesn't require Wi-Fi for recording. Just insert a micro SD Card (not included) and plug it into an outlet or power bank and it will start recording immediately.
Analog cameras
Ideal for basic systems although they are old and provide poor quality. Hybrids are the most recommended.
Analog CCTV Camera HD 1080P 4-in-1...
This camera has 4 modes for video output: 1080p AHD, 1080p CVI, 1080p TVI and 960H analog (cvbs)
24 Powerful IR LEDs for Night Vision up to 65ft (15m), it features a 3.6 mm lens with a 85° Field of View (FOV) to cover large areas.
1/2.9" CMOS sensor, effective pixels:1920*1080, True Day & Night with ICR for perfect color reproduction.
Simulated cameras
They are unreal but simulate very well to be authentic.
Sale
WALI Dummy Fake Simulated Surveillance Security...
Features: The inexpensive solution for security theft problems with high resemblance to real cameras and activation light. No motorized pan movement.
Design: Made of high quality and durable material. Compact design and easy to install. Appear to work as an actual security camera.
Installation: Cheap and effective way to deter criminals. Installs easily to the ceiling or wall using the included screws. No wiring is required. 2 pcs AAA batteries operated (NOT included).
HD-TVI cameras
They use the same wiring as analog cameras. They are the best in terms of quality-price.
Sale
TIGERSECU Super HD 1080P Hybrid 4-in-1 Security...
This versatile TIGERSECU Super HD 1080P bullet-shape security camera features a 4-in-1 camera switch that allows you to use it with 4 different types of security DVRs including HD-TVI, AHD, CVI, and CVBS 960H D1 analog DVRs. Easily switch the camera mode to CVBS to enable it to work with older 720p or D1 DVR systems.
Clearly distinguish people, objects, and actions with this ultra high definition 1080p security camera capable of generating 1920 x 1080 pixels (2.0 megapixels) video. This camera does not have audio functionality and does not record sound.
Protect your loved ones and property with reliable wired connection, easy as installing traditional analog CCTV cameras and does not require a complex network infrastructure.
Installation
The upper corners are ideal places to install the cameras at the junction of the ceiling and the walls. The power outlet should be close to the camera.
To prevent outsiders from accessing the outdoor cameras, install them at the height of three meters.
To secure the camera brackets, it may be necessary to drill holes in the wall.
Then connect to the camera power supply and DVR using a BNC connector. To connect the BNC cable to the DVR, use one end at the input port and one end at the output port. Both ends are the same.
In wireless cameras, you must use the supplied CD for the computer, using a USB. Then connect the monitor to the DVR. To do this, use BNC, HDMI, or coaxial cables.
Everything must be turned on and connected to the power supply. In this case, it would be the camera, the DVR, and the monitor.
Unifying the system
If you are going to connect several cameras using cables, you must unify them in a DVR. Again, we suggest you do it near the internet router.
Make the RG59 or RG6 cable connection. You can use a power box to connect different cameras to a single outlet.
Wired Home Security Systems: FAQs
Is a wired or wireless alarm system better?
What you require from a security system will determine whether a wired or wireless security system is preferable. For example, hardwired alarm systems are more reliable, while wireless alarm systems are easier to install and can be utilized in locations where wired systems can't.
What do you do with a wired alarm system?
Use an unmonitored home security system or an existing home security/alarm system.
Upgrade to a system that can be self-monitored or monitored via phone applications.
Remove the old system and replace it with a completely new one;
Are wired security systems obsolete?
The answer is no regarding whether or not a wired security system is old or obsolete. For the protection they require, many individuals still employ this system in their homes and workplaces.
What puts burglars off?
According to a panel of former criminals, CCTV cameras and barking dogs are most likely to deter burglars from stealing into houses. They also listed loud barking dogs, heavy doors, a turned-on TV, and secured UPVC windows as the next most probable deterrents to breaking into a house.
Is Ring better than ADT?
A ring is also a good option because of its low cost and smooth interaction with an Amazon Alexa system and other Ring devices. Both businesses have high-quality equipment, but ADT has a touchscreen option that Ring does not.
Can wired security cameras be hacked?
When the camera sends footage over the internet, this happens. In addition, security camera hackers may use data breaches or weak passwords to access security cameras. As a result, numerous security cameras are hacked. That's why wired security cameras may be hacked as well.
Do you need Wi-Fi for wireless alarm?
To set up a security system for your home or company, many security firms recommend having an internet connection or at the very least a landline. This is just required to get data from your security system and provide services like alarm monitoring to you.
Can wireless alarm systems be hacked?
In the end, everything comes down to your specific home security requirements. One disadvantage of wireless security systems is that they can be hacked because they rely on a wireless link made up of radio waves.
Learn More: How To Open A Brinks Home Security Safe
Which is better, wireless or wired security system?
What you require from a security system will determine whether a wired or wireless security system is preferable. For example, hardwired alarm systems are more reliable, while wireless alarm systems are easier to install and can be utilized in locations where wired systems can't.
How is home security systems wired?
A wired or hardwired home security system, as the name implies, uses wires to relay information back to the central control panel, activating alarms or alerts as needed and informing your security provider if that is part of your pricing service package.
Bottom Line
Now you have the information you need to install a wired home security system. Suppose you need self-install wired home security systems. But if you find the process complicated, ask for help from a technician to do the installation.
However, you can contact a security provider so that you can confirm what is described here. In general, wired security systems have fewer components and are frequently less expensive than wireless security systems. Yes, professional installation is typically required, but if your house is already wired for a security system, this expense can be significantly reduced.
Unless there is a power outage, a wired security system will not run out of electricity. Nonetheless, a decent wired system should have a battery backup system.
A wired security camera records directly to a high-capacity digital videos recorder (DVR) connected to your home internet through an Ethernet connection. It can record even if the internet goes down.
Because the system's components communicate over wires, these setups are less vulnerable to accidental radio or electrical interference, purposeful radio or electrical interception, corruption, alteration, blockage, manipulation, tampering, imitation, and mimicking by a hacker than wireless security systems. False alarms are also less likely with a wired security system.
Because wireless security systems require sensors to be within a specific distance from the control panel, wired security systems may cover a broader area in a home and provide more protection zones.