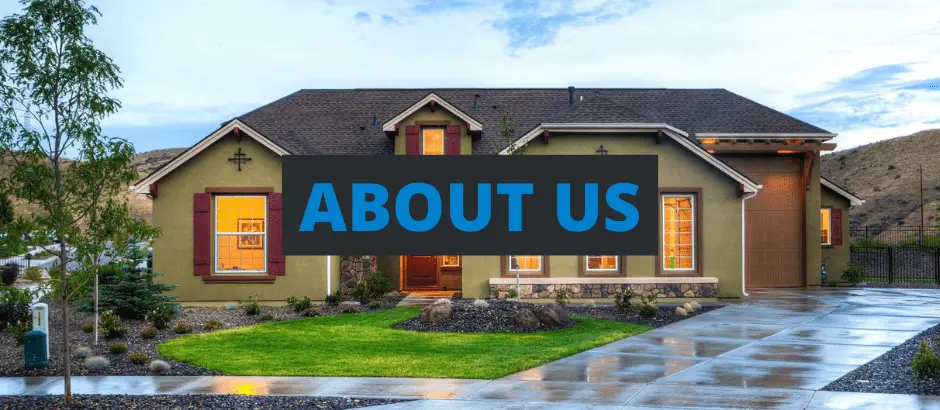 Hello, and welcome to Home Affluence! A major portion of the well-being and comfort that can be gotten in a home largely depends on its organization, security, and cleanliness. In an orderly and secure house, the quality of life improves. With this, an environment of great harmony and tranquility is also generated. Thus, our goal at Home Affluence is to let people know everything about the home. Coming to a clean, tidy, and organized home after work or school also ensures relaxation in great proportions.
At Home Affluence, we believe that happiness starts with your home. Thus, we're focused on sharing our best tips to help you to create a home that you're proud of. We also help you to design the perfect home in as little time as possible.
Furthermore, less time is wasted in an orderly home. It is stated that throughout our lives, we can spend a whole year looking for things at home. If you are organized, you can have more time for yourself and, consequently, to do those things that make you happier. Keep in mind that by keeping order in your home, you will be earning practically a year to be able to go out with friends, play sports, go to the movies, spend more time with your children, etc. Plus, you can always invite people over to your home without feeling embarrassed about the disaster ahead. There is no excuse for that dinner with colleagues or for a good family meal at home.
At Home Affluence we also help you in ordering your home spaces so as to allow for a greater concentration. Studying in a home with clothes on the floor or with dusty shelves will only serve to distract you. If you want your children to be more creative, give them spaces where order reigns. Likewise, maintaining a tidy house requires a certain skill to take better advantage of each of its corners. These mental incidents will help you activate your mind and also develop your ability to solve problems.
Home Affluence is a complete guide to the world of housing, as we offer comprehensive and informative blogs such as "how to" type articles. This also encompasses advice, tips and practical information for your property. Some areas we cover include:
Home Exterior
Garages
Gardens & Landscaping
Room & Decoration
Kitchens
Bathroom
Dining Room
Bedrooms
Kids Rooms
Home Improvement
Repair & Renovation
Paint
Doors
Furniture
Electronics & Electrical
Household and Cleaning
Plumbing & Piping
Laundry
Home Security
Security & Surveillance
Door Lock
Video Surveillance
General Security
Household Sensors & Alarms
In all, each home is unique and everyone will strive to create a home that looks like them, without forgetting to take a few inspirations here and there. Dive into the home blogs offered by (your blog name) today and come out with real advice from the pros in the housing industry. The focus here is inspiring interior and exterior designs, smart home improvement, creative DIY projects, amongst other comprehensive home care areas as highlighted above.
Our Thoughts About Product Review
Our objective at Homeaffluence is to assist our readers in making the finest purchasing selections possible— it is straightforward. We thoroughly test and investigate various goods to produce unbiased reviews written by editors and writers with subject-matter experience. While some, but not all, of the goods we suggest earn us an affiliate commission, our judgments get based on personal experience.
We use the goods we suggest in the same way you would. While testing these items, we also collected qualitative data on the experience—what did we enjoy about it, was it quick to set up, were the instructions clear, did the product perform as anticipated, and was it easy to clean? We editorialize our experiences and combine them with statistics to give you easy-to-understand reasons why we believe these items are great—as well as any drawbacks you should be aware of. Following that, we construct lists of our best things and publish comprehensive standalone product reviews. Our picks range from budget-friendly to splurge-worthy, and we do not get tied to any merchant or brand. So that you may have a flawless buying experience, we make it a point to get suggestions from reputable firms that provide excellent customer service.
Please keep in mind that any items, including those we evaluate and suggest, may be subject to recall or updated usage recommendations from time to time. Thus, we strongly recommend that you keep an eye on any official Consumer Product Safety Commission (CPSC) pronouncements that may be relevant to the items you buy.
We are committed to ensuring that our material represents the variety of our audience at Homeaffluence. This involves highlighting companies owned or developed by persons who identify as Black, Indigenous, People of Color, and other minority groups when feasible. As indicated in our goals, we also want to expand our team by employing additional contributors and employees.
Overall, we aim to be your one-stop-shop for extensive, in-depth product reviews on the leading brands and models regarding every product on the market, as well as directing you to the lowest pricing available online.
Remove the search from your investigation. It might be complex and time-consuming to find the correct product. And you've got more important things to do. We, on the other hand, do not. So call us, and we'll take care of the rest. Dozens of goods in thousands of genres, ranging from everyday electronics to toys to camping equipment and beyond, are reviewed by Homeaffluence.
We investigate and evaluate the most famous brands and models, narrowing the field to the best of the best and providing you with the most thorough and trustworthy purchase recommendations to assist you in making your decision.
HOW WE DO IT
We have our process down to a science.
 With an army of testers, experts and a robust editorial team, we're able to invest hours and hours of research into every product we review. By using consumer feedback and expert guidance, we're able to confidently narrow down the products worth testing and reviewing. We then take all of that intelligence and data to present you with a clear, straightforward, and focused take of the top products, providing all the information you need and care about before you make a decision. 
Learn more
about Home Affluence process for reviewing products.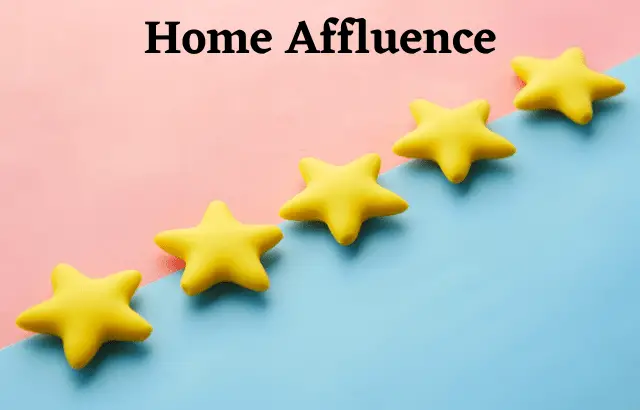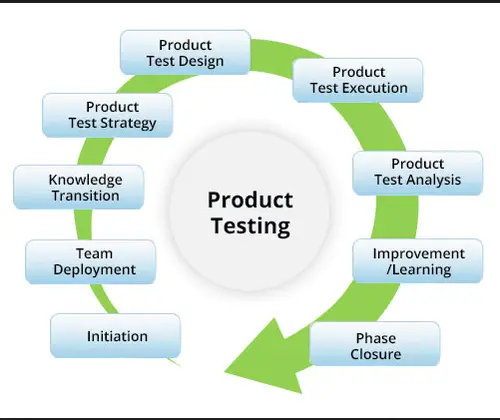 TESTING
We do our own testing.
We take an unbiased approach to testing, rooted in our commitment to discovering the true quality of each product so we can provide you complete transparency. Regardless of whether we purchase a product on our own or request it from a manufacturer, we only write reviews about products that meet our high standards and are worth your consideration.
Learn More
about Home Affluence's testing process.
EXPERT GUIDANCE
We use experts to evaluate and curate noteworthy products.
 They help us factor in important buyer concerns like durability, budget friendliness, and ease of use. 
Learn more
about Home Affluence's expert guidance.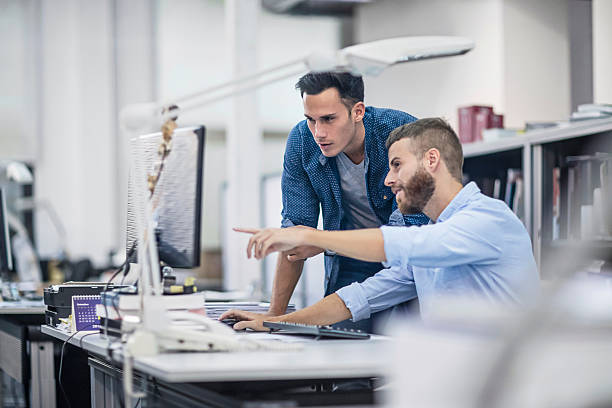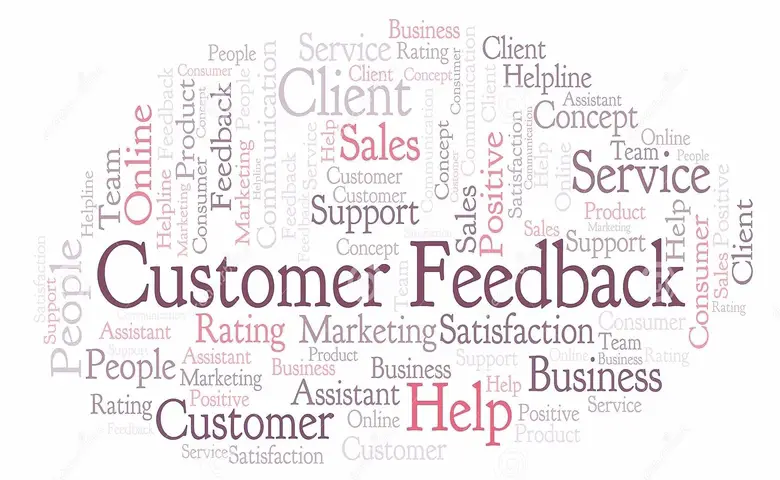 CONSUMER FEEDBACK
We care what consumers like you think about products too.
 We take into account the experiences of past and current customers who can attest to the quality and benefits of a product or service. This feedback helps us determine whether a product is reliable over the long term. 
Learn more
about how Home Affluence uses consumer feedback.
Have a question? We have answers to many common concerns on our FAQs page. You may find what you're looking for 
here
.
WHO WE ARE AND WHAT WE DO
Not only are we in the business of providing quality, in-depth product reviews, but we're also just like you. We love following trends, diving deep into the products that people use every day, and sharing all we learn to help you simplify your life — and we have fun while we're doing it.
Stephanie Smith
Stephanie Smith is a dedicated content writer, deeply rooted in the world of gardening. Her expertly penned articles reflect a life-long passion and a profound understanding of horticulture, from nurturing seedlings to creating blooming landscapes. Stephanie's work provides a wealth of knowledge to both novices and seasoned gardeners alike. Known for her easy-to-follow guides and innovative gardening techniques, she continues to inspire readers to cultivate their own green spaces. Every article from Stephanie is not just a piece of writing, but a journey into the heart of gardening.
Emily Reeves
Emily Reeves is a skilled content writer who combines her passion for words with her deep-seated love for all things botanical. Her expertise lies in writing about various plant species, their care, and their role in our ecosystems. Through her enlightening articles, Emily has educated countless plant enthusiasts, from budding hobbyists to expert horticulturists. Her work is recognized for its meticulous research, practical advice, and inspirational tone. Always looking to dig deeper into the world of plants, Emily continues to write, enriching the botanical literacy of her devoted readership.
Holly Antoine
Holly Antoine is a gifted content writer who effortlessly blends practical advice with aesthetic inspiration in her writing about home decor. Her expertise spans all areas of the home – from the bedroom and bathroom to the living room and kids' room. Holly's inventive DIY room hacks have earned her a loyal following, as they transform ordinary spaces into extraordinary environments. Known for her accessible approach and a keen eye for design, she helps readers reimagine their living spaces through her engaging articles. For Holly, every room is a canvas waiting for the perfect brushstroke of creativity.
Elizabeth (Meehan) Round
Elizabeth Round, née Meehan, is an accomplished content writer renowned for her culinary creativity and love of all things kitchen-related. Her articles encompass practical kitchen hacks, innovative decor, and appliance advice. Elizabeth's work not only inspires readers to revamp their cooking spaces but also provides practical tips for better kitchen functionality. With a knack for transforming ordinary kitchens into aesthetically pleasing and efficient spaces, her writing encourages readers to view their kitchens as more than just a place to cook. In Elizabeth's world, the kitchen truly is the heart of the home.
Bridget Erlikh
Bridget Erlikh is a proficient content writer who stands at the forefront of the ever-evolving world of electronics. With her expert knowledge, she crafts articles that delve into the intricacies of the latest gadgets, explaining their features in an accessible and engaging manner. Bridget's work serves as a bridge between technology and its users, demystifying complex topics while keeping readers informed about the latest trends and developments. Renowned for her insightful reviews and tech guides, Bridget continues to be a beacon for anyone navigating the dynamic landscape of electronics.
Katie McEntire
Katie McEntire is a dedicated content writer and home security aficionado. She has built her reputation by offering meticulously researched, highly informative content that serves as a reliable source of home safety insights. With years of experience in exploring the latest home security innovations, Katie brings a wealth of knowledge and practical advice to her audience. Her writings are not merely instructive; they are empowering and enable readers to take informed decisions on creating safe and serene living spaces. Her commitment to translating complex security concepts into understandable, actionable advice is what sets Katie apart. Trust Katie for balanced, in-depth coverage on everything home security.
Theresa Coleman Clement
Theresa Coleman Clement is a seasoned content writer who effortlessly marries creativity with functionality in her insightful articles about home improvement and decor. Covering an expansive range of topics, from interiors and decorations to home plans, Theresa's work has become a staple for homeowners seeking to enhance their living spaces. Her knack for design, coupled with practical advice, helps readers breathe new life into their homes, balancing aesthetic appeal with practicality. Theresa's visionary approach turns every house into a home, embodying the belief that comfort, style, and functionality can coexist harmoniously.
Precious Ekong
Precious Ekong is an accomplished content writer whose work serves as a valuable resource in the home exterior industry. Her specialization spans from crafting informative articles on home exteriors to providing valuable insights on pools, roofing, and siding. Precious' unique approach pairs expert knowledge with practical advice, making even the most complex topics accessible to homeowners and enthusiasts alike. Her writing not only guides readers on how to maintain and upgrade their homes but also helps them envision their exterior spaces in a new light. With every article, Precious turns home improvement into a captivating journey.
Sandhya Nambudiri
Sandhya Nambudiri is a distinguished content writer who has carved out a niche for herself writing about all aspects of garage organization, design, and maintenance. Her richly detailed articles provide valuable insights and practical solutions, turning seemingly mundane spaces into functional and aesthetically pleasing areas. Whether it's exploring the best garage storage systems or decoding the intricacies of garage maintenance, Sandhya's work is a treasure trove of useful knowledge. Her writing embodies a unique blend of practical advice and innovative ideas, empowering readers to transform their garages into truly efficient spaces.
Shi Kai Lim
Shi Kai Lim is a reputable content writer who has carved a unique niche in the world of furniture and design. His comprehensive articles dive deep into the details of furniture selection, store reviews, and the latest design trends. Shi Kai's expert commentary and advice have become an invaluable resource for both furniture enthusiasts and those looking to refine their spaces. Known for his ability to articulate complex design concepts with ease, Shi Kai continues to influence how we perceive and choose furniture. His work encourages readers to see furniture not just as functional pieces, but as integral elements of design and comfort.
Nehizena Frank Alile
Nehizena Frank Alile is a dedicated content writer who specializes in the realm of home cleaning. His adeptness at simplifying complex cleaning methods into manageable steps makes his articles a go-to resource for homeowners seeking to maintain a spotless environment. Covering an array of topics, from quick cleaning tips to comprehensive guides on deep cleaning practices, Nehizena's work combines practicality with efficiency. His passion for cleanliness and order shines through in his writing, inspiring readers to create and maintain clean, comfortable, and organized living spaces. For Nehizena, a clean home is the foundation of a happy life.
CHI Bryand
Chi Bryand is a proficient content writer who excels in writing about laundry management. His insightful articles encompass a wide range of topics, including laundry tips, best practices, and the nuances of laundry services. Chi's ability to distill complex concepts into easily understandable information makes his work an essential resource for individuals and laundry businesses alike. Known for his practical advice and the depth of his knowledge, Chi continues to guide readers in making their laundry tasks more efficient and less daunting. His passion for sharing knowledge turns the chore of laundry into a simple and manageable part of life.
Kim Bliss
Kim Bliss is a seasoned content writer with a knack for simplifying complex concepts, specializing in the plumbing and piping industry. Her extensive knowledge in waterline systems and home installation practices stem from rigorous research and close collaboration with industry experts. Kim's insightful articles have not only educated homeowners and DIY enthusiasts but also become go-to resources for professionals in the field. With a passion for sharing her knowledge, Kim continues to illuminate the intricate world of plumbing, one article at a time.
You can reach us via the following:
Email:  haffluence@gmail.com
ADDRESS
1279 Irving Place, New York, 10011, USA