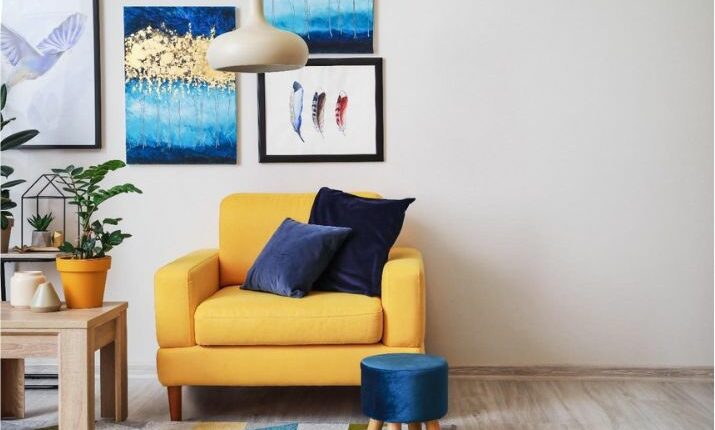 Creative Ideas to Keep Your House Looking Fresh | 6 Best Tips
Disclaimer
Articles, products, and services offered on this site are for informational purposes only. We are part of the Amazon Services LLC Associates Program, an affiliate advertising program. Amazon.com is compensated for sales resulting from links on our website.
Please review our disclaimer before acting based on anything you read or see.
Creating the perfect homely atmosphere need not break the bank. Sometimes, you only need a bit of imagination and inventiveness to make your house look fresh and new.  Perhaps the walls need brightly colored paint to infuse warmth into your drab living room. Rearranging the furniture and hanging a mirror on the wall can make the room look bigger and grander. A few potted plants at the entrance can give your house the desperately needed facelift. Or your home may just be begging for a spring cleaning session. Let us look at a few creative ideas to keep your house looking fresh, warm, and inviting.
Creative Ideas to Keep Your House Looking Fresh
#1. Let the Old Stuff Go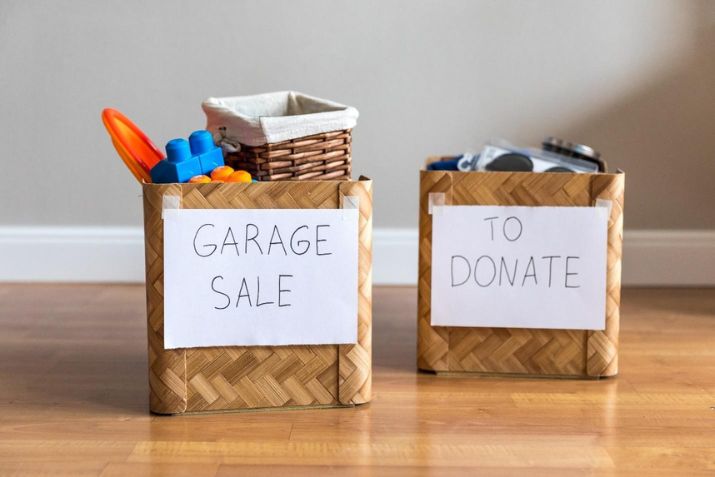 You might have been hanging on to some things without using them for several months or years. We hate to be the bearer of truths, but if you still need to use them, chances are you'll never get around to doing so. 
Now's the time to declutter your house and make it look new. Sell all the things you no longer use and raise funds to buy the things you have always wanted. Or give them away to the needy if you can afford to and are in the philanthropic mood. 
Watch your house get cleaner, fresher, and brighter as you get unwanted stuff out of the way. 
#2. Remember to 'Furnish' Your Walls!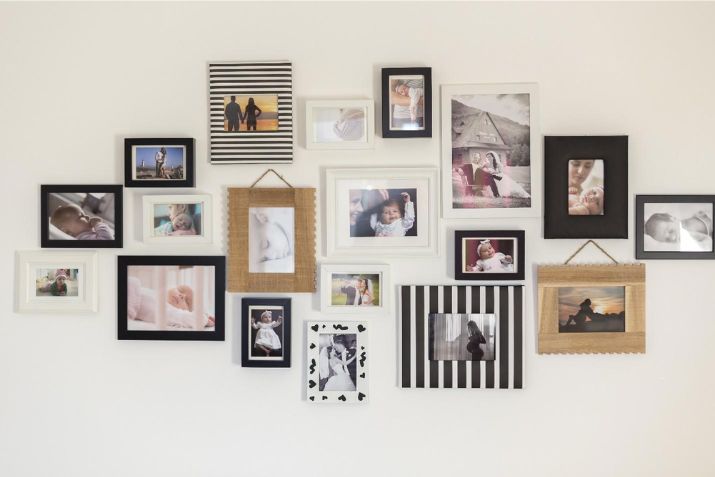 Are you bored with the walls of your house? 
Freshening up your home goes beyond giving your walls a lick of paint. It would help if you also thought about decluttering and removing items you no longer need. Perhaps bag a few items that are still in good condition and might be donated to a better home. 
Plus, you never know. While organizing all your unwanted items, you might unearth some memories through some old photos capturing some of the fondest memories. But time doesn't have to 'go by.' Storyboards.io offers a cheap solution that allows you to change your photo wall regularly. And we all know how having the perfect décor that'll fit in nicely with your home's fresh, new look is quintessential.
For example, you can send your favorite photos to Storyboards and convert them into weather and water-resistant photo wall tiles. Stick them to any wall and surround yourself with memories that beautify your house and make you happy. 
#3. Clean the House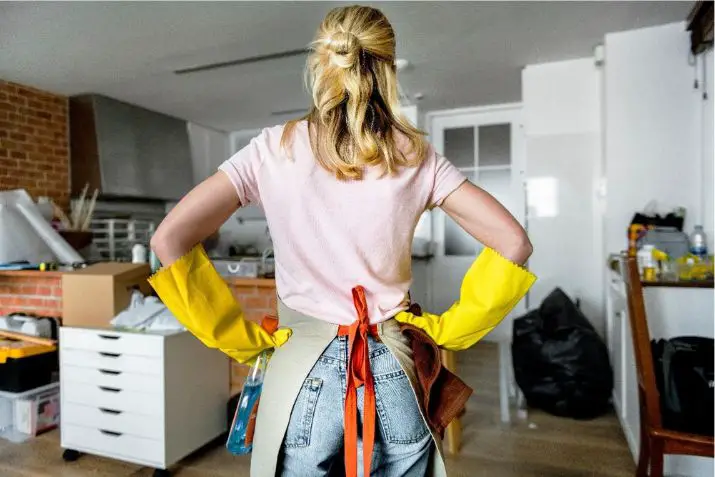 Cleaning is not the most fun activity, but someone has to do it! Plus, it's one of the most important stages when attempting to freshen up your home. However, cleaning is something you can do sporadically rather than regularly.
That way, you won't have a mammoth task on your hands. We recommend breaking down such tedious chores into daily, weekly, and monthly tasks – depending on necessity and urgency.
This way, chores are more manageable and slightly less detestable. Allocating set time slots for specific tasks won't overwhelm you because there's less cleaning to do in one go.
#4. Create a Grand Entrance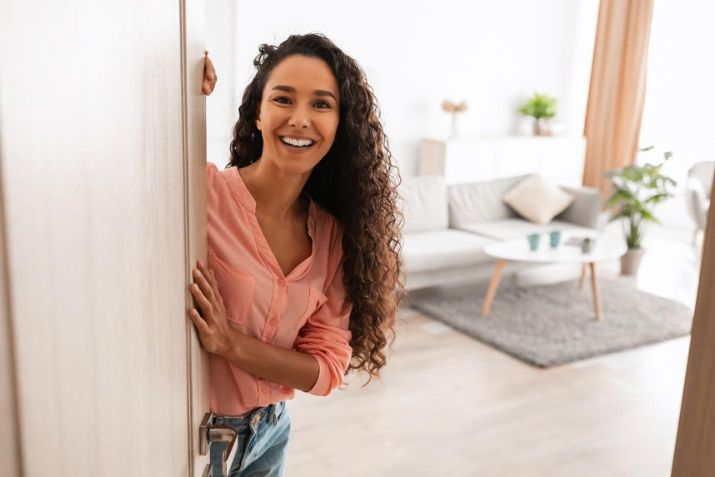 What does entering your home feel like? If you're getting a sense of a dull and uninspiring vibe, you need to do something about it ASAP!  
All you need is a touch of creativity to create a grand entrance. Keep a potted plant or two at the entrance and see how much of a difference it creates. Consider hanging a mirror or wall art to brighten up any negative space.
You may want to support a local artist by purchasing one of their pieces. Or, if you're not artsy, you can arrange stylish bowls or trays. Hold all the smaller items in one place and prevent them from getting lost. Being organized can be executed stylishly, too, you know!
#5. Get Some New Throw Pillows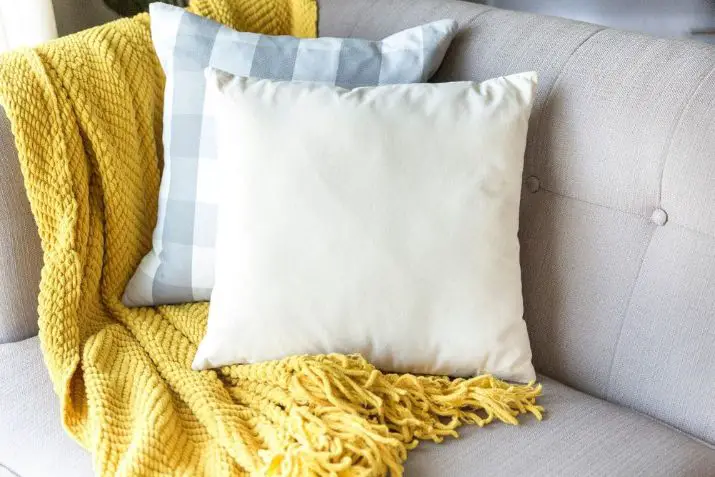 The easiest way to freshen up your living room or bedroom without spending any energy is to introduce new throw pillows or rearrange the ones you already have. Go for new colors, patterns, shapes, and prints, and watch your living space spring to life in ways unimaginable. 
#6. Go Crazy with Rugs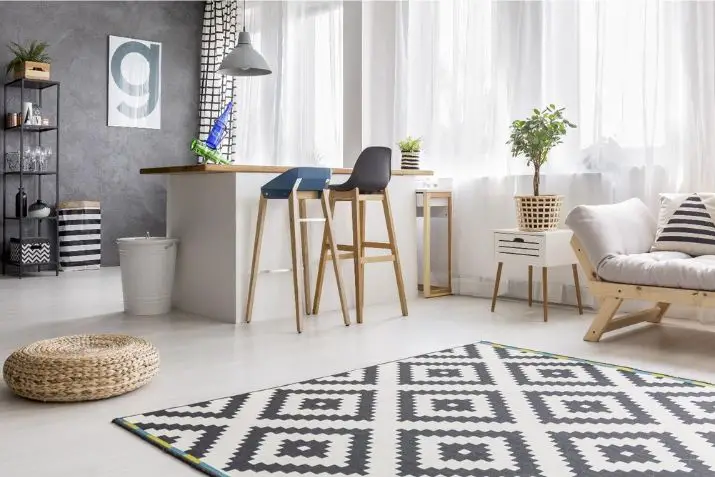 Do you crave texture, comfort, and warmth in your living spaces without spending too much money? Go rug shopping. Rugs introduce a sense of warmth into a room and create spaces that make you feel comfortable.  
But don't be skimpy with them. Instead of using only one in a room, you can use two or three rugs. Get rugs in varying prints, textures, and shapes and layer them one over the other. Watch your floor transform as you work.