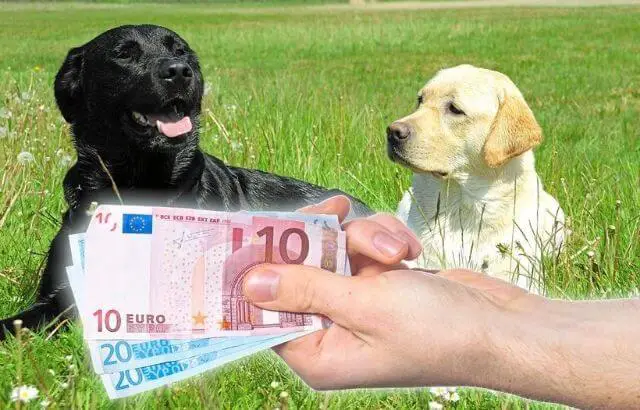 How Much to Tip Pet Sitter | A Brief Guide on 2021
Disclaimer
Articles, products, and services offered on this site are for informational purposes only. We are part of the Amazon Services LLC Associates Program, an affiliate advertising program. Amazon.com is compensated for sales resulting from links on our website.
Please review our disclaimer before acting based on anything you read or see.
Tipping culture is grown up fast in the recent past, and it's a helpful way to show gratitude towards a serviceman/woman. We know how much to tip a waiter or delivery man, but do you have any idea how much to tip a pet sitter? Or how much a pet sitter expects information from you? 
Now here, I will give you an explanation with pet tipping that how much to tippet sitter? But let's first see why you should hire a pet sitter or pet walker. "Having an animal makes you a better human" is a famous saying, but this good thing also comes with some responsibilities. But in today's world, not everyone has time to fulfill these responsibilities, but the solution is available in the form of pet sitters and walkers. If you hire a pet sitter for your pets, you can enjoy the following benefits:
Exercise is essential for improving a pet's health, and a dog sitter helps your pet do exercise.
Pet sitter is professional and expert in pets' behavior, and they help your pets behave calmly.
Dogs love to walk around, and this also helps dogs not to act aggressively. And if you don't have time, then a pet walker can do this.
Pets always stay very close to our heart, but you cannot do everything due to your busy schedule, but you can ask a pet sitter to do some tasks with your pet to make sure the pet is healthy.
Number of US holds Animals
| | |
| --- | --- |
| Bird      | 5.7 |
| Cat | 38.9 |
| Dog | 46.3 |
| Reptile | 4.6 |
| Small Animals | 5.0 |
Should you Tip a Pet Sitter?
Only is US 85 million families own a pet, and many people are still confused that they should give a tip to a pet sitter or not? Tipping is not necessary but let's finds out why we should tip pet groomers, sitters, and trainers:
They are professionals and take care of your pets with full responsibility.
They do some extra services as well for you like cleaning.
Pet sitters usually don't get all the amount you paid; they only get a small part from that fee you pay for their services and spend money on transportation for coming to your place.
They do this job due to their love for animals, but it's always good to appreciate them.
"Animals are such admirable friends—they ask no questions; they pass no criticisms," and we should do something for our friends.
How Much to Tip Pet Sitter
As you read, why should you give a tip to pet sitters for their valuable services? Now the question is that how much to tip a pet sitter. It depends on many things and the type of services they provide to your pets; let's see all of the factors you should keep in mind while paying a tip:
1- Pet Services
While giving a tip, the main thing is what type of service you are getting for your pets lets discuss all pet services you can get for your pets and the tip ratio in each service.
Pet Walker
You hire a person to come to your home to take care of your pets and take them for a walk two to three times a day.
People usually don't pay any tips to pet walkers, but if your pet is aggressive and challenging to handle, it would be nice to give a tip of 10%.
Dog Sitter
A dog sitter is similar to a pet sitter with some extra responsibilities. It is uncommon to pay a tip to a pet walker or dog walker, but it is common to pay a bonus to a dog sitter as he/she takes care of your pets at your home, even in your absence. 
Sitter also performs some other tasks like picking by your letters from your mail and receiving packages. A tipping dog sitter is good because your pets can build a special relationship with them. 
It would be best if you tipped dog sitter at least 15%. Tell us do you tip a pet sitter?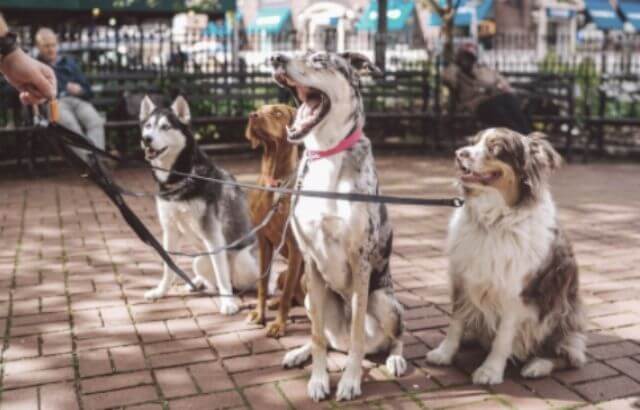 Dog Trainers
Dog training is undoubtedly the most challenging pet service. It play a crucial role in training your dogs to behave correctly to you and be friendly.
A trainer can train your pet very quickly than the average person and give you tips and tricks to train your dog. Your dog may be challenging to handle and can harm anyone, but a trainer can make your dog the proper pet.
A trainer sometimes does extra training sessions for free also just because of their love for animals.
It would help if you didn't give a tip to a dog trainer, but you can say thanks by offering a treat or gift. Andy Rooney's famous quotation "The average dog is a nicer person than the average person."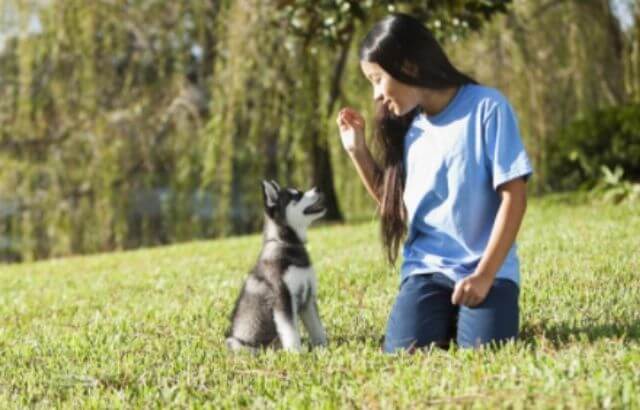 Pet Boarding / Day Care
Pet boarding is the same as boarding, where we send our pets for a specific time where boarding takes care of pets, keep a regular check on pets' health, and maintain a secure environment for pets. 
When you have a busy time and cannot take your pets and don't want to leave them alone at home, you can send your pets to a daycare where they can play and enjoy under-trained staff instead of staying in cages. So how much to tip dog boarding?
The answer is pet boarding is usually not cheap, and you have to pay for everything, so you don't need to pay for a trip to the boarding house. 
Tell us do you tip someone who boards your dog or dog daycare?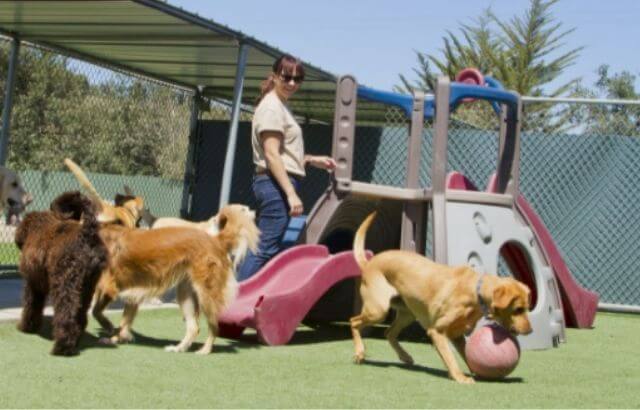 Pet Groomers
Pet groomers work hard with your pets to look more adorable. They pay attention to even small details of pets, build close relations with pets, and often suggest different things about your pets. So the question is that should you pay a tip to them? 
Yes, you should pay them a tip of at least 15% to 20% as they don't get the full fee you pay in bills and groom our pets by getting them in good shape and performs some activities free of cost.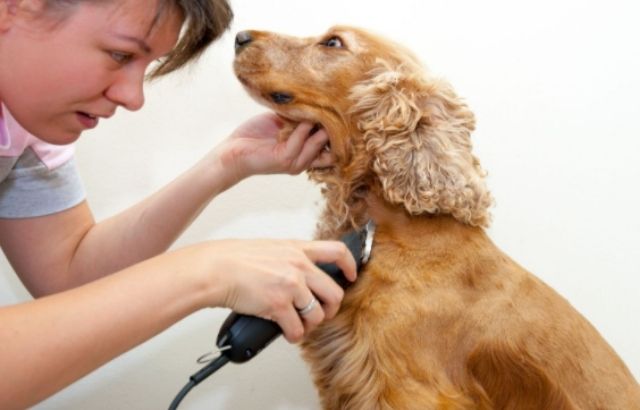 Veterinarian 
A veterinarian is a person who takes care of your pets when they need any medical help. Veterinarians and other medical staff are well educated and experienced people who work sincerely to provide medical relief to pets and animals.
People don't need to pay any tip to the veterinarian as they are well paid, and medical fees cover all the expenses.
So it is not essential to pay tips to veterinarians and other medical staff even they might get offended if you offer those tips, but a thank you gift would be best to appreciate them.
2-Other Cases for Tipping
There are the following other reasons why you should tip to pet sitters:
If your pet is aggressive and challenging to handle.
If you need extra service, you should pay a tip.
In case, a pet sitter is taking your dog for meditation, you should pay a transportation tip.
On a special occasion like Christmas try to give bonus as we give to other services like a hairdresser. Gift would be the right choice as a gift.
How Much to Tip Pet Sitter: FAQ
Do you tip dog sitter on Rover?
Booking a dog sitter using Rover is easy, and no cash process involves booking a sitter, and the fee is deducted through your credit card. Rover sitters set their price by themselves, but 20% of the cost goes to the Rover, and sometimes sitters make less than a minimum wage per hour. Tipping rover sitters not essential but appreciated by sitters. Most people don't pay a tip to the rover sitter, and the sitter also doesn't feel bad.
How much do you charge for pet sitting?
If you book a pet sitter, it's an average cost of 25$-30$ per day, depending upon services for a pet. But an overnight pet sitting service can cost you an averagely of 75$-85$. Pet services are available for dogs, cats, birds, and other household animals.
Is pet sitting profitable?
If you love animals, then as a pet sitter can make 40$-80$ per night, it's good as a second job for financial support, and on average, you can earn 10$ per hour. Some people tend to good living from this job. A rover pet sitter working part-time can even make 1000$ per month.
Conclusion
To conclude this topic, we are circling back to our main point, how much to tip a pet sitter? The answer is you should pay a tip of 15% generally, but always consider factors that we explained above, like what type of services you are getting and the number of pets you have, and your pet's behavior. You don't need to pay any money for veterinarian and pet boarding as they are well pay off.
Tipping is just a way to show you gratitude and be thankful towards others for their services, and no one ever became poor by only giving to others. Giving others makes you generous and incredible. So yes, you can earn a fair amount of money by doing pet sitting and enjoying yourself with animals.