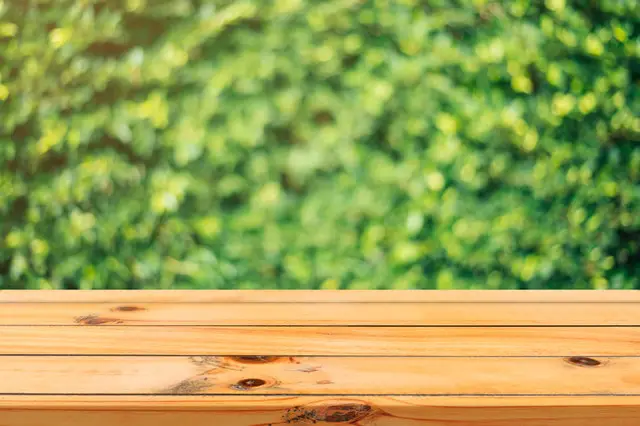 How to Weatherproof Wood for Outdoors | 5 Tips You Don't Know Before
Disclaimer
Articles, products, and services offered on this site are for informational purposes only. We recommend using caution and seeking professional advice. This site provides general information. We are part of the Amazon Services LLC Associates Program, an affiliate advertising program. Amazon.com is compensated for sales resulting from links on our website.
Please review our disclaimer before taking action based on anything you read or see.
Wood is the material most commonly used in furniture making. In outdoor environments, it is charming and welcoming. But to ensure the durability and the original appearance of the furniture, you must take some care. Also, because of the exposure to bad weather, the probability that the piece will spoil quickly tends to be high. To this end, below is a highlight on how to weatherproof wood for outdoors.
Furthermore, wood has long been one of the most durable and environmentally friendly materials. Therefore, you can use it in repair and construction. It has a high level of decorativeness, so consumers often choose it to decorate the outer areas of their apartments and houses. However, wood is a "living" material. Therefore, it needs waterproofing to prevent spoilage and decay. You can waterproof wood using various means, and we will discuss them in this article.
Why do Wood Spoilage and Decay Appear?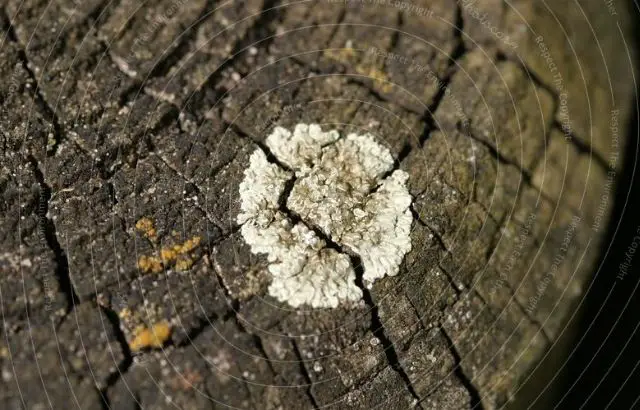 Before you start working on how to weatherproof wood for the outdoors, it is essential to find out what contributes to decay. Among the most common reasons are high humidity and lack of fresh air. In such a situation, fungal spores are actively spread. A little time is enough, and walls or floor beams "will be decorated" with white or gray spots, often with a velvety effect.
Learn More: How To Install Wood Trim Without Nail Gun
Other reasons contribute to the appearance of mold and decay on wood. This includes:
The temperature outdoors changes dramatically: Once this happens, wood fibers will go bad quickly. They also find it hard to resist the development of fungal colonies at this point; wooden surfaces and parts are continuously open to water: tap or rainwater is the primary culprits here;
Interaction with the soil
This applies to wooden picket fences, as well as fence posts. The soil contains a sufficient volume of woodworm beetles capable of destroying the material's structure in the shortest possible time and bacteria and microorganisms acting at the cellular level. With an adequate level of moisture, rot and mold spreads over the entire surface;
Sharp cold snaps
Some types of wood, without proper waterproofing treatment, absorb significant amounts of water. At subzero temperatures, the moisture a freeze them, and they expand, crack, and then rot finally appears.
Read More: How To Decorate A Brick Wall Outside
The Danger of Wood Spoilage and Decay
Usually, the structure of wood can encounter destruction quickly by moisture in the shortest possible time. It then exfoliates and falls apart into pieces. With this, elements of the porch, fence, and general building will have to be changed. The consequence is moral discomfort, an unfavorable microclimate in the room, and additional costs for repair work.
Reason people fight moisture on wood is the spread of numerous respiratory diseases, including asthma. Thus, it is easier to prevent moisture on wood than to spend years on treatment.
How to Weatherproof Wood for Outdoors
The most effective way to solve a problem is to prevent it. It is better to ensure that moisture does not affect your wood than to fight it later. The primary control is to carry out annual inspections of all outdoor wood surfaces. This will help to identify infected places promptly and eliminate them on time.
Furthermore, some ways on how to weatherproof wood for outdoors include:
Using folk methods
You can protect the wood from moisture and decay using folk remedies. Such processing costs less, is environmentally friendly, and also hypoallergenic. 
You can treat wood with propolis and sunflower oil.
For this, take materials in 1: 3 ratios. 
Next, mix well and apply to a surface that you have previously cleaned of dust with a soft sponge. 
This method of protecting wood from moisture and decay is suitable because it is as strong as possible and helps exclude microorganisms' formation. However, it has one big drawback, which is that the material acquires increased flammability. Therefore, you should consider whether it is advisable to use such an impregnation in each case.
Quite often, consumers for wood processing use iron sulfate. To do this, you should purchase a ready-made solution that mixes well.
Next, take a soft sponge or rag and dip in it. You can easily impregnate pure wood with this.
Protection of Wood from moisture and decay with iron sulfate is ideal for round logs since the tool is not too expensive. It is also highly effective. With strong impregnation, the material will be ready to serve for a relatively long time without providing additional moisture protection work. The disadvantage of this tool is only long drying.
You should leave wood impregnated with iron vitriol outdoors while excluding exposure to the sun's rays. You can use a unique canopy for this. For more efficiency, allow the material to dry from a week to a month.
Using the Finnish method
You can protect external wood from moisture and decay using the Finnish method. You can express this in the use of the following materials:
salt;
flour;
water;
iron sulfate;
Dry slaked lime.
mineral spirits
The method is harmless; you can use it to process the external wood that forms the basis of fences and roofs. The composition has unique properties that exclude its quick washout with water. 
Learn More: How To Build A Welded Wire And Wood Fence
To prepare the mixture, you must mix the components to make a paste. Its central part will consist of flour and water. 
Next, mix the composition and hit it over low heat.
Next, apply it to the wood in a warm form in two layers. 
After the first layer has been completely absorbed and dried, you can start applying the second.
Using water-soluble antiseptics
You can protect external wood from moisture, decay, and other weather factors with water-soluble antiseptics. On the other hand, they can wash out from constant contact with water. Thus, after application, you must periodically renew such a mixture.
Among other similar solutions, one can single out ammonium and sodium silicofluoride, which are odorless powders. They become transparent in contact with water. 
You must impregnate your wood with them very carefully so that the composition will completely penetrate the fibers.
Another treatment option is sodium fluoride. This is a white powder and can easily wash off with water. This substance has one significant advantage: it does not corrode the metal that can be in wood. 
If you want to protect weatherproof wood, then you can also use imported substances, which have the following components:
zinc;
chlorine;
sodium;
Borax potassium.
Such mixtures are more expensive, but they perfectly protect the wood. It is not advisable to use them on residential premises, as they are not so environmentally friendly and can emit toxic substances.
Using organic and oil pastes
In addition to the above antiseptics, you can use particular organic substances and pastes to weatherproof your external wood. They are composed of water-soluble antiseptics, silicon fluorides, and binding agents. The materials are resistant to moisture; therefore, you can use them for processing external wooden structures. Over time, the paste can fade out, so you must periodically apply it to the base.
For better protection of structures after processing, you can cover them with a building waterproofing wood film. You can carry out the protection of wood from decay and moisture with oil antiseptics too. This should include technical oils that are non-toxic. Among their main advantages are high antiseptic properties.
Learn More: How To Build A Wood Awning Frame
Using drying oil
Weatherproofing wood with drying oil is also possible. For this, you can use semi-natural mixtures. This allows the formation of a complex film with a high level of gloss on the surface. The base then becomes water-resistant. A semi-natural drying oil is good because you use it combined with paints and varnishes or as a primer.
You cannot only use drying oils to protect the wood but also as a preparation before applying paint or plaster.
How to Weatherproof Wood for Outdoors: FAQs
Can you seal wood for outdoor use?
You can seal wood for outdoor use through the steps earlier highlighted.
What is the best exterior wood sealer?
From research, the best exterior wood sealer is the Thompson Water Seal.
How long does untreated wood last outside?
Most times, untreated wood usually lasts outside for two years. At this time, it may not show any sign of rot or decay.
What is the best wood treatment for the outdoors?
The best wood treatment for outdoors includes a brilliant exterior oil, varnish, or topcoat.
What is the best finish for outdoor wood?
As earlier highlighted, the best finish for outdoor wood is the Thompson Water Seal.
Is Thompson Water Seal any good?
Yes, The Thompson Water Seal restores weather-worn wood and also protects it from the elements. 
Can I treat lumber myself?
You can treat lumber yourself by making use of the following steps:
Clean the lumber with a dry cloth to remove dirt.
Put the oil in a painter's tray and apply it to your lumber with a trowel.
Insist on nooks and crannies so that no area is left unprotected.
Wait for it to dry. And if you see that it has absorbed very quickly, it is because the lumber is very dry. Apply a second coat.
Will bleach stop wood rot?
Bleach can stop wood rot and also prevent it from growing again.
Can you waterproof wood for outdoor use?
You can waterproof wood for outdoor use by making use of the steps highlighted above.
What can I use to protect painted wood outside?
You can use the following materials to protect painted wood outside:
Polycyclic
Polyurethane
zinc;
chlorine;
sodium;
Borax potassium.
Conclusion
In conclusion, wood is one of the leaders among the materials for the construction of private houses. However, with all its advantages, it has one drawback – the ability to be damaged and become unusable under the influence of high environmental factors. You can prevent its destruction by using the tips above on how to weatherproof wood for the outdoors.
This also allows you to preserve the original characteristics of all external wooden structures and significantly extend their service life.