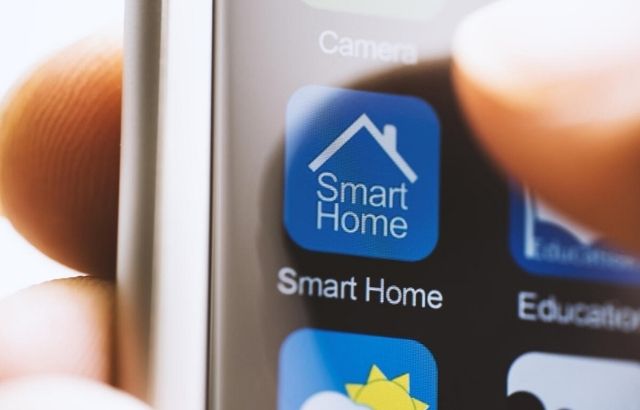 How to Build a Safe Smart Home | 16 Ways to Make Your Home Safe
Disclaimer
Articles, products, and services offered on this site are for informational purposes only. We are part of the Amazon Services LLC Associates Program, an affiliate advertising program. Amazon.com is compensated for sales resulting from links on our website.
Please review our disclaimer before acting based on anything you read or see.
Building a safe smart home has become necessary nowadays due to increase criminal activities around us. Besides, knowing that if the emergency alarm goes off and you receive an alert on your cell phone to report it to the authorities is fantastic too. To do this, you will need the gadget to know everything that is going on. This is why it is considered to study how to build a safe smart home from the ground up.
Creating an innovative home is easy. You must acquire all these below mentioned fancy gadgets, follow the rules and connect them. You will end up enjoying the virtues of this way of living later on.
How to Build a Safe Smart Home
Smart Home Assistant Gadgets for Greater IoT Security Device
The whole baby boomer generation will be above the age of 65 by 2030. So, for the first time in history, more than 20% of the population will be at retirement age.
Smart home technology devices such as internet-connected appliances, voice assistants, and portable gadgets, made many changes in our lives. They have become vastly more efficient and, more recently, safer for most people.
16 Smart Home Gadgets for Superior People
Voice-activated helpers
Smart pill dispenser
Fall detection sensors
Smart thermostat
Smart locks
Security cameras
Robotic vacuum cleaner
Smart pet feeder
Smart light bulbs
Smart plugs
Smart parking door controller
Smart kitchen appliances
Smart washing machine and clothes dryer
Smart air filter monitor
Smart leak detector
Smart water heater
For most people with an interest in smart living, lighting is the entry point. Several smart lighting systems work very well without a central hub and can still play with other smart living places.
Cree, LIFX, and TP-Link bulbs, among others, establish contact via Wi-Fi, while others, within the newer Philips Hue bulbs, establish contact via your smartphone's Bluetooth radio.
Some other smart bulbs rely on Zigbee radios and, then, rely on a Zigbee-to-Wi-Fi bridge connected to your router.
You can monitor some of these smart bulbs with an app on your smartphone or tablet, which you can use to develop lighting situations and schedules.
Smart Speakers
The Amazon Echo series and the Google Home series are the market leaders in this space. And beyond Amazon holding the lead throughout the previous years, Google is coming on strong.
You're going to increasingly find both companies' digital assistants, Amazon Alexa and Google Assistant, in each other's unique products.
Ecobee puts the innards of an Echo in its smart Ecobee4 thermostat and smart Ecobee Switch. Google Home gadgets are equipped with displays.
Don't exclude Apple from the smart living game place. The company began taking its HomeKit ecosystem seriously in 2020 and launched a lower-value edition of its HomePod smart speaker, which works with Siri. Apple promotes its duty to privacy in its smart living place plea.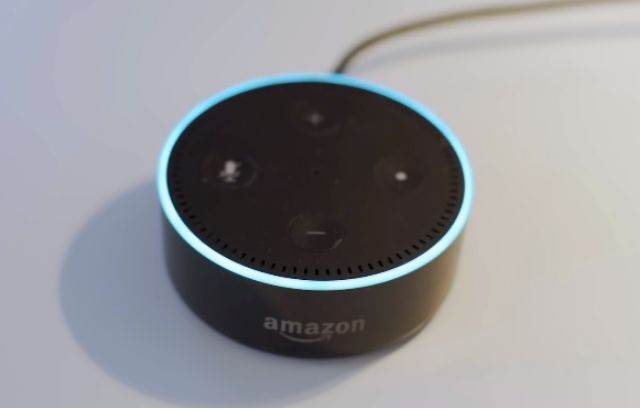 Home Security Cameras
A smart surveillance camera will let you monitor your living place, primarily while you're away. Indoor models can help you keep an eye on your children and pets, whereas outdoor models can instantly catch prowlers and hopefully deter them from approaching.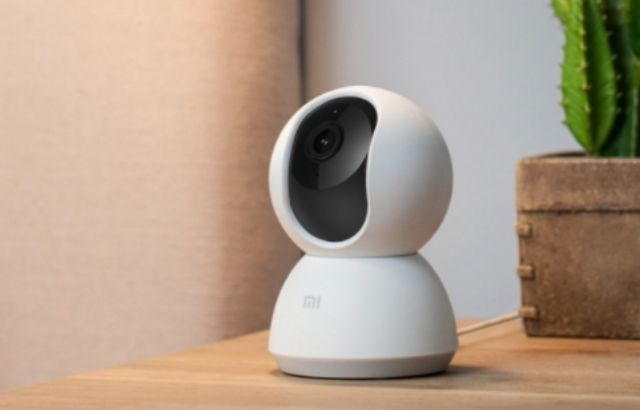 Smart Watering
Water is the most precious resource. A smart irrigation system can help ensure that your lawn and garden get enough moisture to be healthy and vibrant without wasting any. And of all the smart home subsystems you can invest in. This one has the potential to be the least likely to benefit from being incorporated into a hub.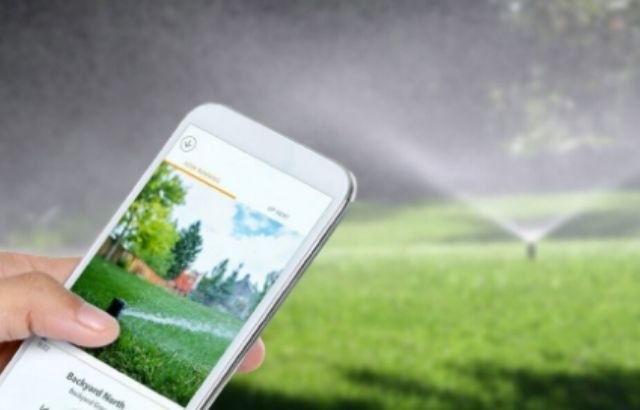 Wyze Scale Review
A scale smart of $31.99 that measures a hell of a lot more than just weight
The bottom line
The $31.99 Wyze scale is an unbeatable value, with the ability to measure and track 12 measurements, Wyze Band incorporation, and a safe method for pregnant women and people who use pacemakers.
A smart scale can help you continue your progress and stay encouraged. The Wyze scale, $31.99, connects to your smartphone and does a lot more than tell you how much you weigh. It tracks 12 metrics—all this, including your BMI, body fat percentage, body water percentage, and heart rate. Besides, muscle mass, protein level, and weight up to 400 pounds. 
Wyze Smart Scale, Wireless Digital Bathroom Scale...
HIGH-QUALITY: Every time you open a Wyze box, we will do everything possible to make you say, just as they said on the day we launched our first product, "This is too good to be true."
COMPLETE BODY COMPOSITION ANALYSIS - The WYZE body weight scale measures your weight, body fat %, lean body mass, water weight and 8 additional body composition metrics for a total of 12 essential metrics. Reach your goals with WYZE weighing scale.
TRACK YOUR HEART RATE - Most "Smart Scale" stop at weight and body fat % and don't act as a heart rate monitor. WYZE smart digital scale tracks your heart rate, so you can see how intense that last workout was.
It keeps your data private and gives a method for those who are pregnant or wear a pacemaker, addressing the primary restrictions of the $40 Eufy Body Sense and making it worthy of our Editor's Choice for affordable smart bathroom scales.
No products found.
IFTTT
One of the best ways to achieve various smart home gadgets work together is to open an IFTTT account. The IFTTT stands for "If This Then That". It is a service in which an action by one gadget (or service) can unleash an auction on one or quite a few other gadgets or services.
Ensure that your buy will work with one of the most common hubs Samsung Smart Things and Elevation supports most other general-purpose smart places of living products.
Integrating such compatibility into your purchasing criteria today will maximize the value of your initial investments in smart homes later.
That's why you brought the Internet of Things into your home. Now, we tell you how to secure your home network and the gadgets connected to it.
The dangers of the Internet of things
The Internet of Things is a slogan related to recurring gadgets and appliances, such as thermostats, cars, and refrigerators, connected to the Internet. It also has within it "wearable" gadgets connected to the Internet, such as fitness bands—also Google Glass. The IoT devices market will hit $7.1 trillion by 2020 according to the estimation from analysis firm International Data Corp. 
The Dangers are contextual and situational:
The more people are involved in the development, the more privacy considerations and rules will be contextual and situational and therefore more complex to detect and consider.
Privacy ID, data custody, and security depend on the context and the intention of the elements considered.
Among other things, in the context of smart energy management apps, such as installing smart home and smart grid apps, ensuring that some privacy and data escrow principles, such as informed consent and data minimization, manage to exist in an automated and open environment?
One of the biggest concerns among today's customers is the security of their new gadgets. They found that well over half of the respondents would not buy a smart home gadget because they had security concerns. Install smart home devices then!
In the "Internet of Things:
The results of a connected Home survey released in June, 70 percent of respondents said they were somewhat or extremely concerned. It is mostly about the prospect of a data breach, as a result of connected appliances. 
More than 50 percent agreed to pay their Internet service providers for security features to protect their devices. 
Concerns about security and privacy in the smart home are overgrowing in IoT networks.
The model of privacy and security for smart homes is considerable. IoT networks' concern for security and privacy increases with the increase of smart gadgets entering the market.
The satisfaction of incorporating the interface of large companies into the technology has spread.
Also, future keys have the potential to leak, or your home can be hacked.
That is what a huge player must plan for.
Nonetheless, by using connected gadgets in the home, it is viable to unknowingly contribute to the latest DDoS attack on the opposite side of the world.
Thanks to various causes, several connected gadgets currently on the market are attackable to outside threats. If the gadgets in your living place are not well protected, professional hackers could get into those gadgets.
Simple Ways to Secure your Smart Living Place from Hackers
Learn more about this! So, the next time you obtain a gadget that will ask for your Wi-Fi name and password throughout the installation, research or dialogue with the sales manager about the level of encryption that comes with it.
Ideally, do not buy the product if you are not sure you are completely satisfied with its security features.
Always change the password of the gadget you are buying.
Very commonly, consumer IoT gadgets come with a preset password; cybercriminals can easily hit those defaults, so we strongly suggest that you use your password when you have the alternative to carry it out.
Don't forget to change it every three months as well!
Register your product. Registering your new gadget is not only going to begin the warranty, but in several cases, it will additionally confirm if the product is genuine.
You will also be notified that supposing the gadget is taken off sale or any security drawbacks.
It is said that there are people worldwide whose gadgets are exploited by hackers simply because they never found out about the recall.
You deserve to be on the company's radar, so register your gadget after you purchase it.
Connected technology is still vulnerable.
Unfortunately, developers sometimes don't prioritize their products' security; they focus their time and money on other, more profitable product advancement areas.
People sometimes don't do enough research on the products they buy because they don't have the time, or they deny that an inexpensive imported camera will ever make a dent in anything.
However, connected technology is still vulnerable, and we strongly suggest that you add an added layer of security to your smart living space.
Your connected living place will not be smart at all if you do not possess an antivirus program that monitors your home network and prevents troublemakers from accessing your connected gadgets.
Check the settings of all your gadgets.
Take the time to check all the settings on your gadgets and make sure you understand what they all do.
If a gadget truly does not require a web login, disable the connection if you can.
If a password is needed to log in, do not choose the same one you use for everything else.
Do not choose something simple to get right, and do not leave the default password (set by the manufacturer) in place.
Several smart home gadgets will be very simple to modify, so it shouldn't take you a long time to check everything you have set up and carry out an audit.
Buy smart gadgets you can understand
We are pleased to see innovative tech gadgets pop up on sites like Kickstarter and Indiegogo.
Be cautious about purchasing anything to add to your smart living place without performing adequate due diligence on the company behind them and the security measures put in place.
If the assembly behind the hardware goes badly, you could be left with a not very helpful and not very secure smart lock or a voice-activated parking door on your hands.
With that in the head, we suggest you get your whole smart set for the living place from the same stable especially.
If you want your place to be controlled by Samsung Smart Things, Apple HomeKit, or Amazon Alexa, pick a system and get products that fit it.
All of these procurement tips have the potential to come a little late if you already have a long smart living place setup in place.
But you can still perform BullGuard's Internet of Things Scanner, which is going to tell you if any of your gadgets make a search on Shodan's search engine.
Shodan scans the Internet for public entry gadgets, and if your novelty smart coffee maker is installed, it could turn into a purpose for hackers.
Checking takes a few minutes, and if it makes an appearance of something, unplug it and see if there are updates accessible for it.
Focus on your router
Be cautious of anything that asks for particular permission to modify your router's settings or bypass your already-established settings because you shouldn't perform it without a perfect reason.
It is feasible that your router provides you with a list of internet-connected gadgets on one of its configuration screens, so you can additionally begin gadgets from here.
The good news is that the circumstance is improving: new routers like Luma ($149) and F-Secure Sense ($199) are being created, knowing IoT and smart home cyber security in mind, blocking many of the regular routes used by malware. And hackers and denying some gadget that shows up with questionable security defaults.
In Fortinet's survey, 40 percent of respondents said they would pay for a new router optimized for securing the Internet of Things devices, and 47 percent said they might.
At the moment, the only proven satisfaction for securing your gadgets is to hold the program up to date, the gadgets protected by keys, and those keys secure.
Nonetheless, the Internet of Things has not yet reached the mainstream. 
In Fortinet's survey were lots of opinions. Sixty-one percent of people said that within the next five years would likely happen.
Regardless of when the tipping point occurs, there is no doubt that criminals will be ready to exploit insecurities.
Things are going to get better.
Security companies are building fresh features and products, including remote connection authentication, virtual private networks between end individuals and their connected homes, malware and botnet safeguards, and app security.
BTW, many people already think about protecting their data, according to a survey of 1,801 tech-savvy homeowners in 11 countries conducted for network-security provider Fortinet.
Weigh the insecurities against the benefits.
Remember that no IT infrastructure can be 100% secured.
So, in creating a smart place of life system, it is worth investigating what is considerable to us and the danger.
Before you add it to your home network, ask yourself: is the potential danger of a hack worth the peace of mind this gadget gives? On the off chance that it isn't, don't buy one. Research all gadgets and brands you buy.
Frequently Asked Questions
What is the best protection when using a smart device?
The eight simplest ways to remark security in smart home gadgets so that individuals are as truly protected as feasible while using the novel technologies they adore. Also:
Change your passwords.
Enable two-step authentication.
Disable unused features.
Update your gadgets.
Check for software updates.
Use a VPN.
Monitor your data.
Limit the use of smart home gadgets
Is having smart home security safe?
Most connected gadgets have little or no security inside. That makes them attackable to malicious software. 
Your dismal security habits could integrate the following: There is no system hardening, which gives a computer system numerous means of custody and makes it more secure.
So, are smart households genuinely safe from hackers? Not at the moment, because the smart gadgets themselves are at the moment very new. But some things have to be taken to ensure that the gadgets and the network are truly secure as viable. 
Clearing your gadgets' tedious security points causes the options of having a safe, smart dwelling to be higher.
Can smart homes be hacked?
Having a significant part of our daily lives connected to the Internet can break the identification of privacy inseparable from a place of living. Anything connected to the Internet can probably be hacked, added your smart TV, home hub, and a Wi-Fi router. Sometimes you can have a smart home device hacked.
This stems from the fact that several smart home gadgets are managed by a central application, such as Google's Nest app or Samsung SmartThings.
Conclusion
In today's era, technology is known to be everywhere. It is considerable to understand what to pick and what not to pick, quite a few people make bad selections, and it can cost them hundreds of USDs. 
Your home network is considered to keep secure, and more so if it is a smart home. Remember that you have many advantages. Google shares and modifies the Android robot from work created and shared by them. Also, it is used according to the terms described in the Creative Commons 3.0 Attribution License. 
Read More: Home Defense | 8 Ways To Attack-Proof Your Home