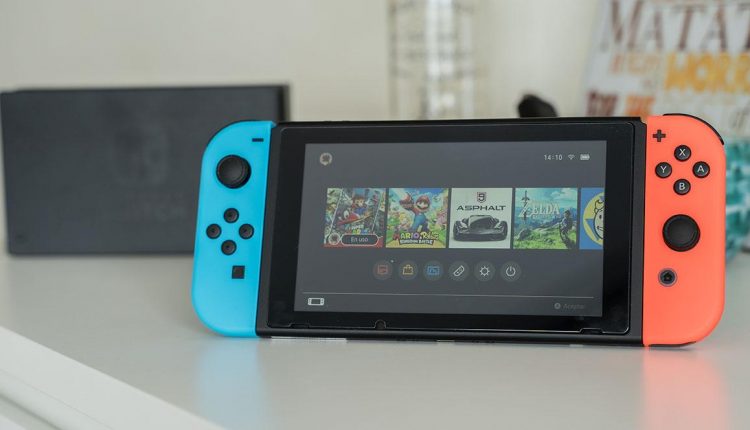 How to Connect Switch to TV Without Dock | Guide With Images (Updated)
Disclaimer
Articles, products, and services offered on this site are for informational purposes only. We are part of the Amazon Services LLC Associates Program, an affiliate advertising program. Amazon.com is compensated for sales resulting from links on our website.
Please review our disclaimer before acting based on anything you read or see.
Today many people are likely wondering how to connect switch to TV without dock? The Nintendo Switch is undoubtedly one of the most popular Nintendo consoles of all time. And while it's still not quite at the level of the Nintendo DS in terms of sales, it doesn't look like it will be long before it surpasses it and has sold more overall.
One of the main reasons the Nintendo Switch is so popular is that you can use it as a portable console and a dock. This means you can connect it to your TV quite easily. But what if you don't have the dock that the switch comes with? Can you still connect it to your TV and play it in docked mode?
We'll show you how you can do this:
How to Connect Switch to TV without Dock
Many people play Nintendo Switch daily, and the company, in that sense, brought out a dock to make a more comfortable experience. However, some people like to play without the dock because they find it more comfortable. However, the instructions say to keep the port with Nintendo Switch, but it does not specify why. Therefore, this article intends to tell you how to connect your Nintendo Switch without the dock and play as you see fit.
It is also very unpleasant when you play with your Nintendo switch, and sometimes the base is damaged. The gaming experience falls significantly because many players find playing and holding the console uncomfortable. 
Remember that the dock allows you to enjoy the high resolution offered by this device to enjoy your favorite games. However, for everything in this life, there is a possible solution, and this is the one we will show you below so that you can connect it without problems and continue enjoying the game.
What Are the Steps for Connecting a Nintendo Switch to a TV without its dock?
The steps to follow are straightforward. However, we describe them so you do not get lost in the process of installing your Nintendo Switch:
The first detail to consider is having your Nintendo Switch fully loaded because you will not know how to load it without the dock.
So do this:
Remove the two cables that go into the TV (HDMI and the USB).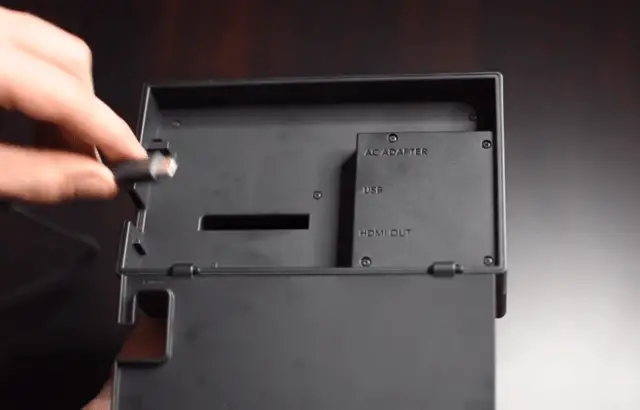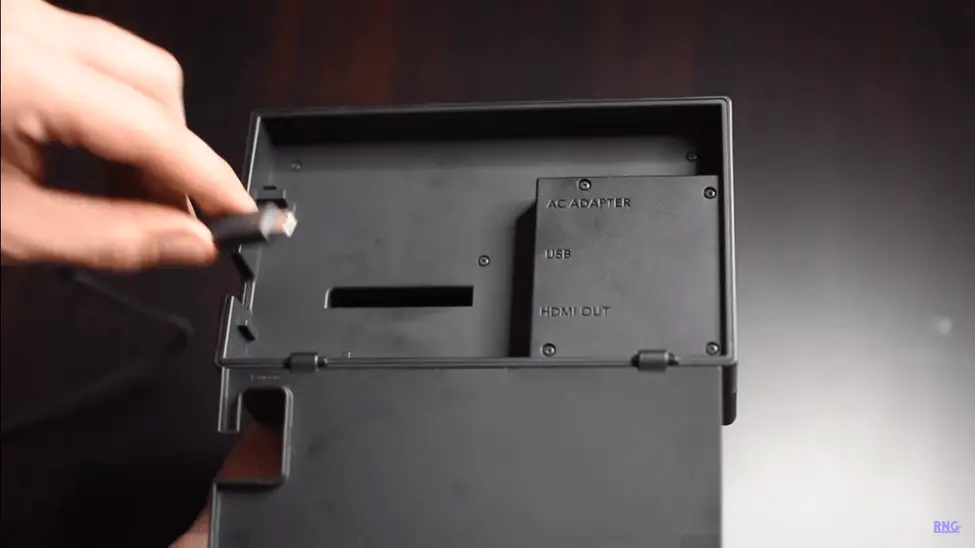 Place the Switch on a stable surface such as a camera tripod or smartphone stand.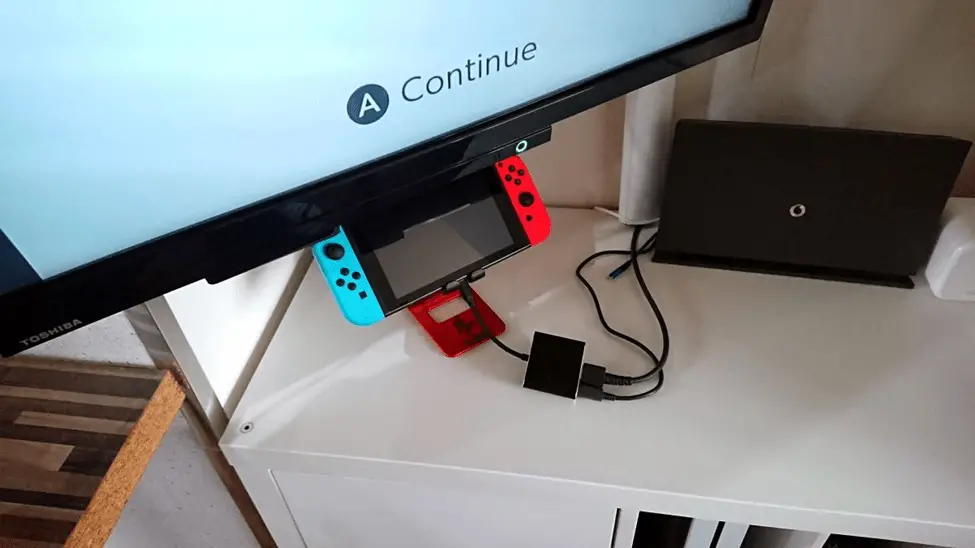 Place the stand as close to the TV as possible. You can buy one of the suggested devices in this article too.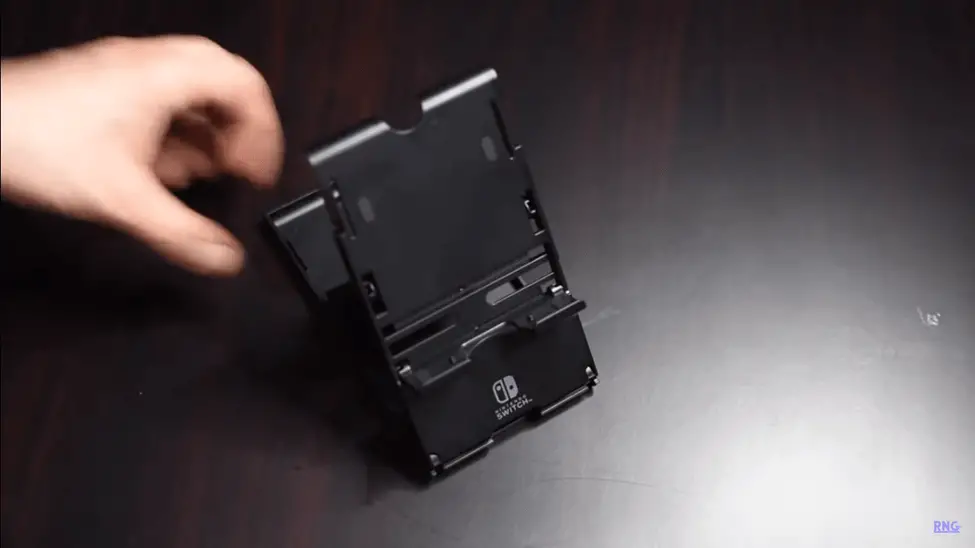 Connect the two cables to the charger (USB and HDMI).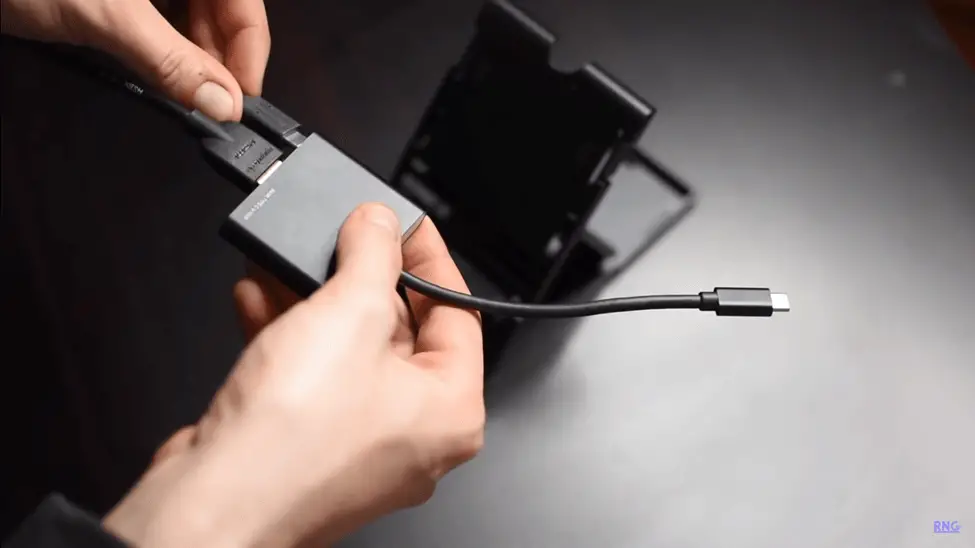 Locate the back cover of the Nintendo Switch and close it.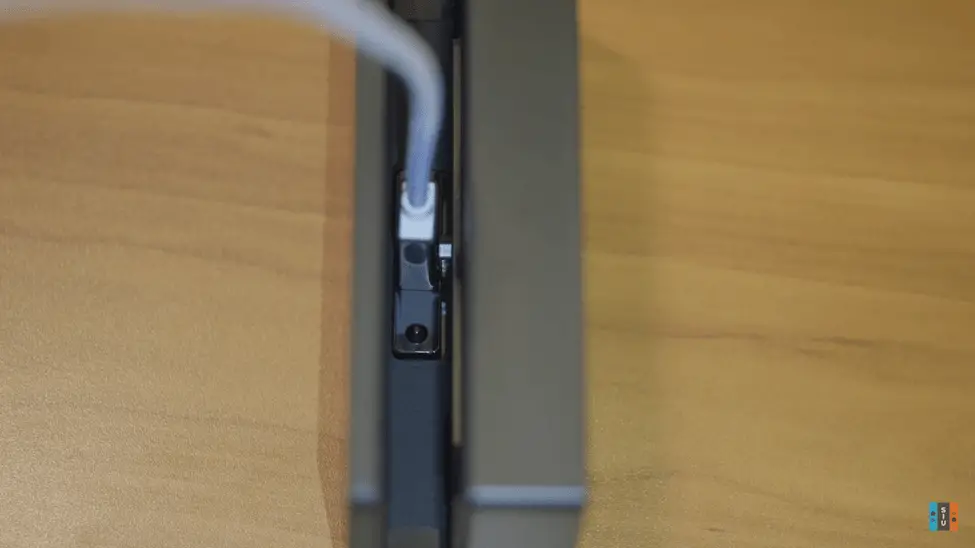 Connect your Nintendo Switch to the adapter you purchased.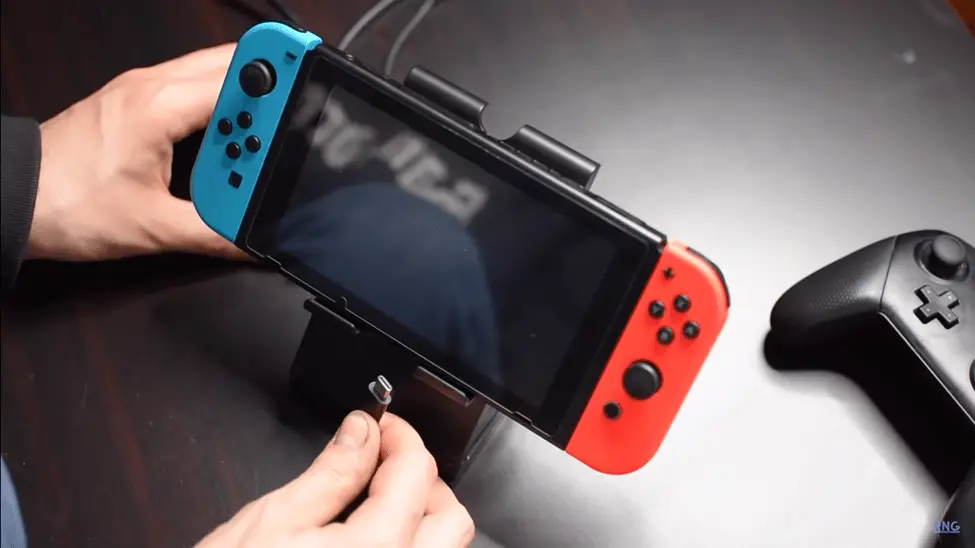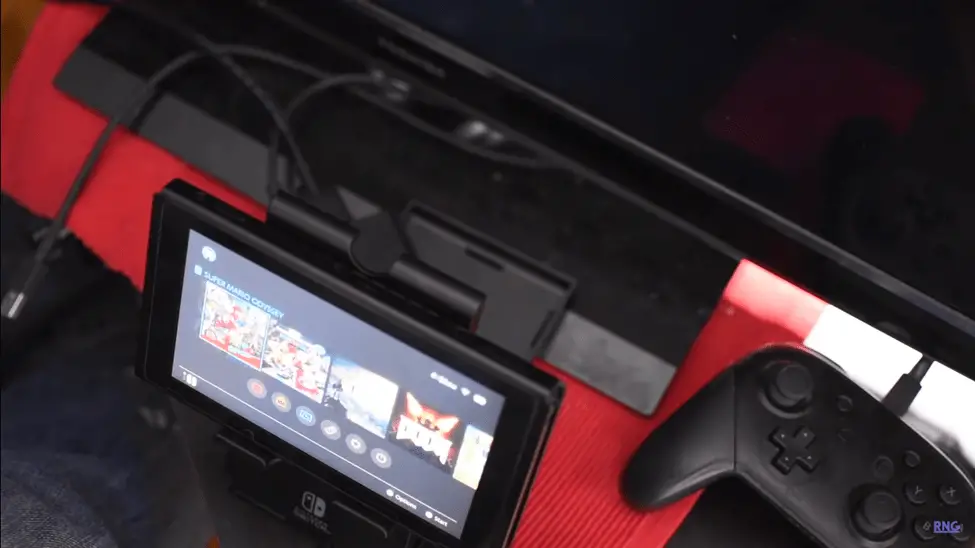 Remember to remove the controllers from the console (Joy-Con controllers), but first, make sure that the Nintendo recognizes them. Otherwise, you will not be able to use them in wireless mode.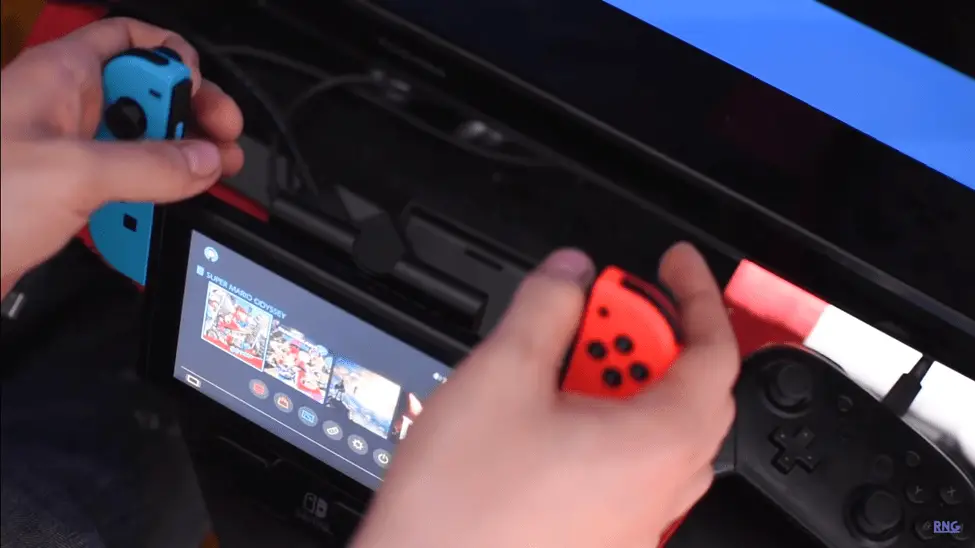 Remember to buy a compatible Dock to avoid scratches.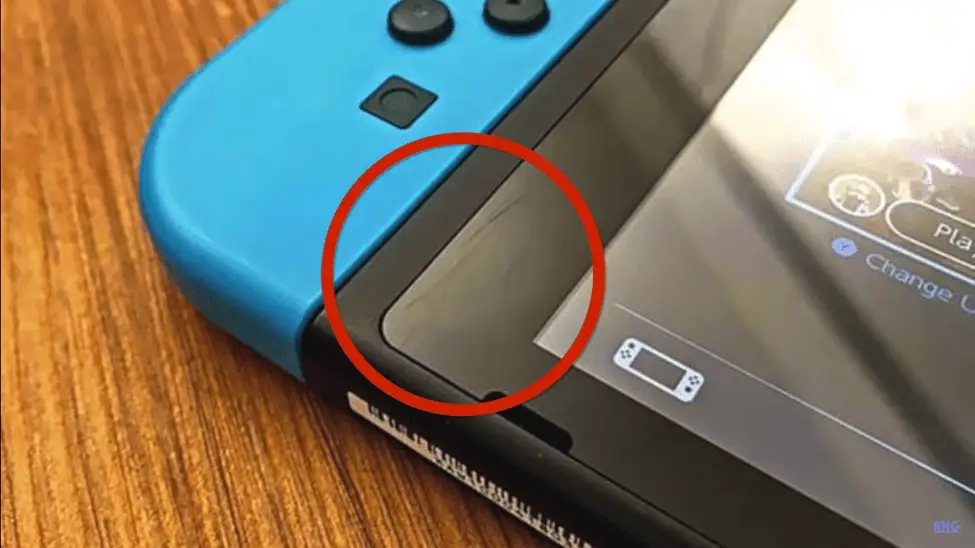 After turning on the TV, select the HDMI source. Then turn on your Nintendo Switch. Enjoy your favorite games.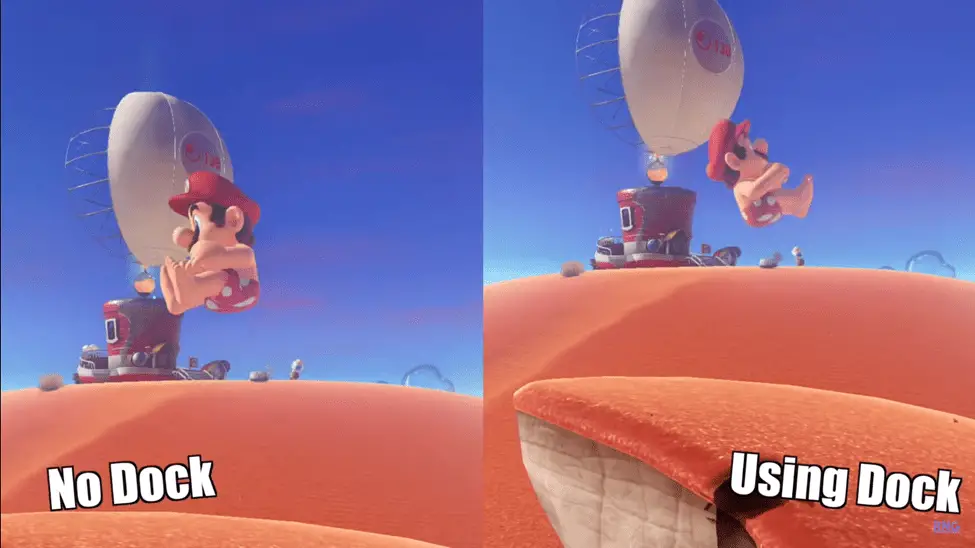 How to Connect the Switch to the TV with the Dock?
The procedure is extremely simple. Just follow the steps below:
Open the back cover of the Nintendo Switch dock.
Connect the USB plug of the Nintendo Switch AC adapter.
Connect one end of the HDMI cable to the bottom terminal of the dock, labeled "HDMI OUT".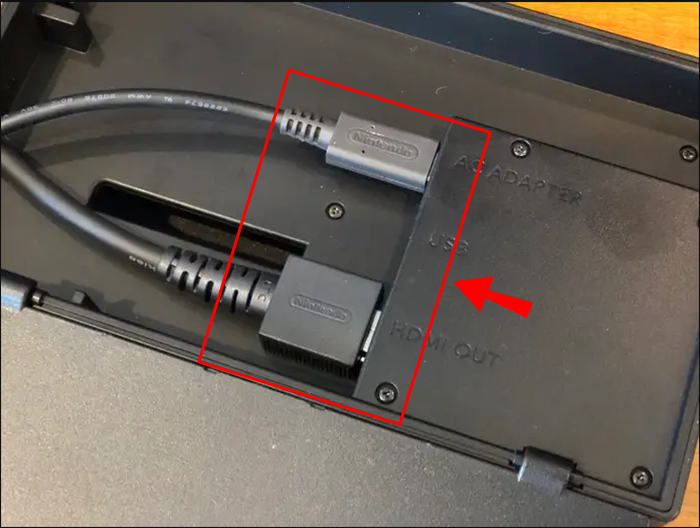 Now connect the other end to an HDMI port on your TV or monitor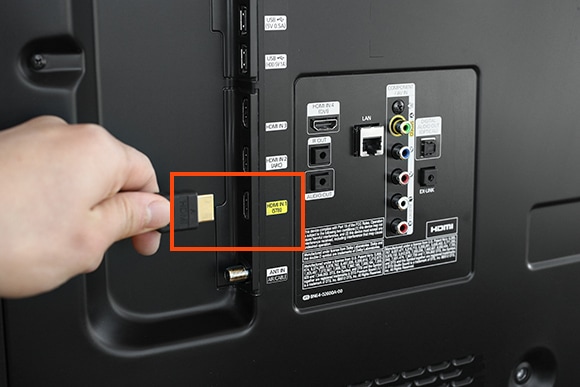 Possible Reasons to Use Alternative for a Nintendo Dock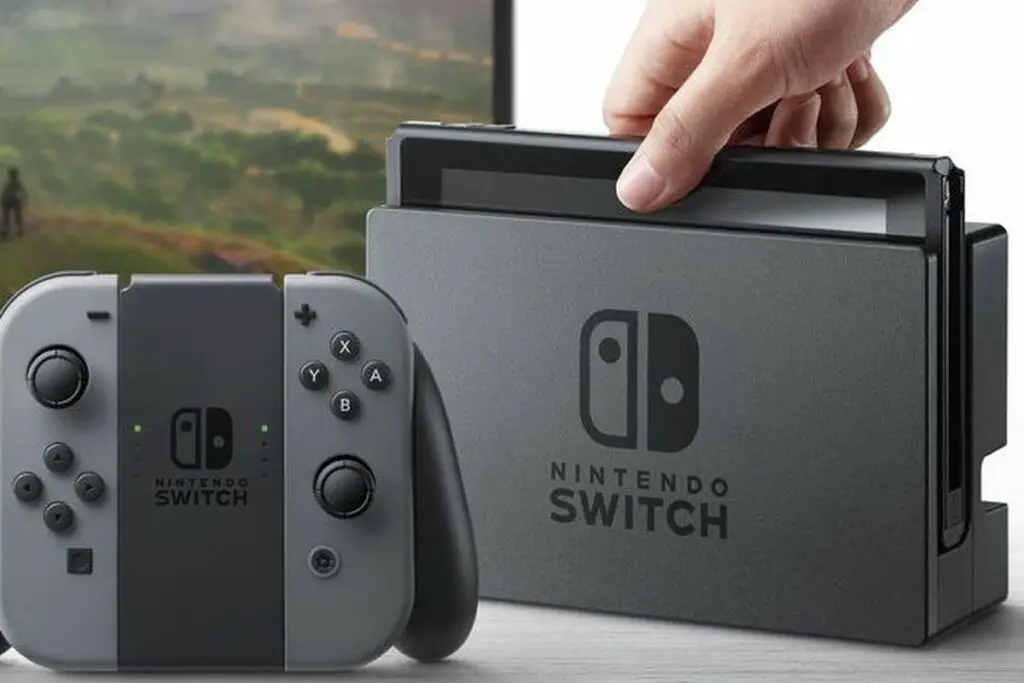 The reasons why you would want to use your Nintendo switch without its dock and use some alternative may come for two reasons: 
Convenience: 
Your Nintendo without the dock is more convenient because you can have the screen nearby to configure some other options yourself. In the same way, you don't have your Nintendo in a base so robust and challenging to transport. Users often take their Nintendo Switch to their friends' houses to continue playing online or in in-person tournaments. In this sense, the dock becomes a headache. 
Mobility: 
The dock being so big, it may not fit everywhere you take it. That is why many users look for alternatives to this situation.
What is the Alternative for the Dock?
In the beginning, there was no alternative to this Nintendo switch dock. However, they released several options to the market over time. Let's list each of these alternatives that you have to the doc of your Nintendo switch: 
Nintendo Switch Dock Set 
This alternative is exciting because it is much more portable than the original version of the device. It is much lighter and of the same quality as the actual device. 
BASS TOP Portable Dock Replacement Case for Nintendo Switch 
This device comes as a case and works as a replacement for the switch dock that comes with the original version. You can take it everywhere because it is very compact. 
Switch Dock, HYCARUS Switch 
This device stands out because it has two main ports (HDMI (4k) and a USB 3.0) version bone input. It also has in its design many advantages to keep the ventilation of your Nintendo switch. It will allow you to switch between game screens with touch-distance technology. Finally, you can charge the device while playing. You can also charge it with a type interface which is very convenient in terms of compatibility.
HORI Compact Playstand for Nintendo Switch Officially Licensed 
This device is not only compact and versatile, but it also allows you to charge your Nintendo switch while you are playing. Another highlight of this device is that you can stick it and take it anywhere you want.
Nintendo Switch Dock Portable Switch Charging Dock 
This case is lightweight and very small, so you can also take it everywhere. The most outstanding compatibility between the devices that this case presents is when you connect to the minor port. Similarly, you can change the different types of connections for TV switches. It also brings a headphone jack that can further customize the experience if you like arcade games.
YEZRO Nintendo Switch Dock Portable Switch Charging Dock 
This alternative is an excellent combination of quality and price and has three functions. The first is that it has other tasks that prevent scratching the screen due to its design. Finally, its design also overheats the unit while you play a perfect device. It is special for people who travel a lot.
Defway Switch Dock, Portable Switch Charging Stand 
That's another alternative if you like to travel a lot with your Nintendo switch. This one marries the same quality as the original Nintendo switch's original dock.
FastSnail HDMI Type-C Hub Adapter 
What stands out most about this device is the high-resolution output it has. One of the details is that its heat dissipation is high, and the equipment does not stay as calm as other bases in the market. The good thing is that it brings a direct HDMI input so you can connect it to the TV and unload functions to the central console.
Rocketek USB C Docking Station for Nintendo Switch 
What stands out about this device is the warranty time, which is close to 18 months. Also, its design prevents overheating. So, you play for many hours straight. It also has foldable and compact support that allows you to take it everywhere without representing a nuisance.
MENA Replacement Dock for Nintendo Switch (with Chip) 
This device offers comfort and mobility in addition to the quality of the images. Its compact size allows you to take it everywhere and, at the same time, prevents the device from heating up. As an essential fact, some users recommend upgrading the device first.
StarPlayer Docking Station for Nintendo Switch HDMI Dock 
Its ergonomic design and ventilation capabilities make it a great alternative to the NS dock. Plus, it protects the factory default port (a type C one). It comes with the latest version of the Nintendo Switch, which you don't need to update when you buy it.
Fung Type-C HDMI Adapter Hub Dock Cable for Nintendo Switch 
This device stands out because it helps extend the life of your Nintendo switch. All this is thanks to its USB port type c that has the option to connect to HDMI also brings a mirror screen that allows you to see the TV with the HDMI and gives you a more comprehensive view of the game. You can also use them if you are going to project on your Apple device. 
Ikon Switch Dock 
This dock comes with other features we have seen so far. It comes with an ABS-type plastic which is very resistant. It also comes with its replacement switches to adapt to all devices. On the other hand, it has led lights, making it look great, especially in the dark. It also can adjust the angle to suit the player's taste. Its portable version makes you take it everywhere.
Why Connecting the Nintendo Switch to a TV without a Dock Isn't Easy?
This is because the console is not attached to any surface and needs to be stable, so the cables do not move.
Additionally, when gamers do not use the Nintendo Switch dock, they lose the angle to see the screen while playing. For this reason, you must buy an adapter to take your console everywhere without any problem.
Nintendo Switch Compatible USB-C to HDMI Adapters
This gadget is designed to do just that. This gadget, a USB charger, and an HDMI cable are all required. Attach this device to your switch via the USB port, and then attach the HDMI cable between this device and the TV.
Finally, connect the USB power supply to the port on the device, and it will function immediately.
There is a tiny delay, and you may need to push the power button many times to turn the screen on and off, but it's a rapid operation that works just as it should.
I would suggest this device to anyone who wants to see their Switch on TV without using the dock.
Few companies are as keen to push the boundaries as Nintendo when it comes to innovation.
They created the first rumbling function and huge, trigger-style controller with the N64, built a motion control experience with the Wii that enthralled a generation of gamers.
They even piqued the interest of non-gamers all across the world. Nintendo made another giant step forward with the switch. It was created as a cross between a handheld and a standard console. In docked mode, you place it next to your TV, and it connects to it. It may be undocked and used as a portable console.
A wide range of accessories is compatible with the switch. Although it connects to the dock through USB Type-C, the Type-C port may be used for almost anything else. For example, we've already examined Nintendo Switch Bluetooth adapters. When you're not in docked mode, you may utilize Bluetooth controllers and other accessories. Other solutions, such as Ethernet adapters, are also available.
In essence, the Nintendo Switch can do everything it does in a docked mode in undocked mode. This means that the dock is becoming obsolete in many ways.
Frequently Asked Questions
Can the Nintendo Switch be connected directly to the TV?
You will need an HDMI to USB-C extension cable converter if you want to connect your switch to your TV without the dock. All you need to do is connect the USB-C end to the switch and the HDMI end to the back of your TV. This way, you will be able to use the Nintendo Switch without the dock.
How to Put the Switch in TV mode?
Connect the AC adapter to a power outlet. Connect the HDMI cable to the TV. Detach the Joy-Con controllers from the console if you want to use them while the console is in TV mode. Align the console with the base and then push the console down.
Do you need a Nintendo Switch docking station?
A Nintendo Switch can be used without the dock. However, since your switch connects to its dock via a USB-C connector, you will need to buy an adapter. Just connect the switch's output to your TV's input via USB-C; HDMI is usually the best option for this.
Can a Nintendo Switch be used without a TV?
No, since the Nintendo Switch has a built-in screen, it can be used without a TV, unlike the Wii U, which first required the console connected to a TV and then the gamepad, which was simply a controller with a screen.
Why won't my Nintendo Switch dock connect to the TV?
Unplug the HDMI cable and power cord from the Switch Dock. Try turning off the TV and Nintendo Switch at the same time. When the time has elapsed, reconnect all devices and turn them on. Now try connecting the Nintendo Switch to the dock to see if the problem is solved.
Why doesn't the Switch Dock work?
The Switch Dock will not work as intended if not enough power is supplied, causing difficulties such as not charging or connecting to the TV properly. Make sure you use the original Switch Dock power cord and plug it into a separate power outlet.
Can any HDMI cable be used with Nintendo Switch?
Any high-quality HDMI cable would suffice. The original Nintendo cable is made in Indonesia and is of excellent quality.
Does Nintendo Switch have Bluetooth?
The Nintendo Switch includes Bluetooth 4.1 functionality, which allows the console and its controllers to communicate wirelessly.
Can you connect the Nintendo Switch to your TV wirelessly?
So far, there is no possible way to connect your Nintendo switch wirelessly. Therefore, console creators have not presented solutions such as products related to wireless networks. This is perhaps because of the console's graphics needs. 
The only thing close to these requests from gamers is the Genki ShadowCast. This idea allows any game console to be connected to a PC. All this is possible with a Type-C connection from a USB port.
Is it possible to charge the Nintendo Switch without a dock?
The Nintendo Switch comes with power connections and adapters. However, if you are in a hurry to charge your device and do not have its original charger available, you can use any type c charger.
Why is my Switch Dock not working
You may be using the wrong cable. Not all HDMI and USB cables are compatible with Nintendo products. Before installing the dock, make sure you have the right equipment.
Some smart TVs may also prevent your dock from working correctly. Use the dock with older models to avoid compatibility issues, as they tend to have more Nintendo support.
Occasionally, the dock may malfunction. They are easily damaged, so you need to request a repair online using your Nintendo repair profile to fix the problem. In the meantime, a reliable adapter will satisfy your gaming needs and keep your console fully charged.
Bottom Line
The Nintendo Switch is one of the most modern gaming devices. Therefore, it brings its bases and connectors for the player to live a pleasant gaming experience. As we explained above, there are ways to connect it without its dock. There are dock alternatives on the market, but you should consider the one that best suits your needs.