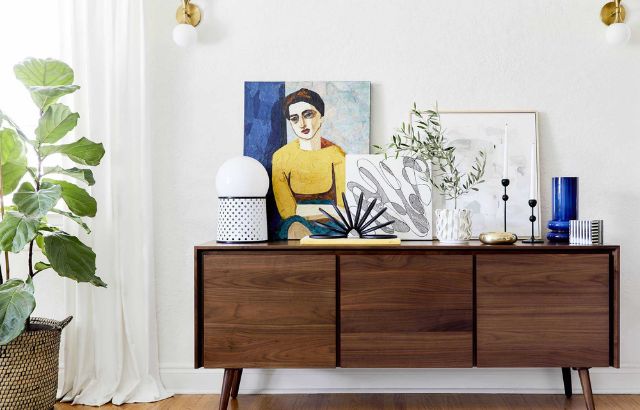 How to Decorate a Credenza | 9 Tips with Images
Disclaimer
Articles, products, and services offered on this site are for informational purposes only. We are part of the Amazon Services LLC Associates Program, an affiliate advertising program. Amazon.com is compensated for sales resulting from links on our website.
Please review our disclaimer before acting based on anything you read or see.
There are an infinite number of styles, materials, and finishes to choose from, and its horizontality, dimensions, and shape make it an excellent fit for numerous rooms in the home. After selecting the ideal sideboard, the next step is to embellish it. Let's learn how to decorate a credenza.
The sideboard is an excellent storage solution for the living room or dining room due to its adaptability and wide range of sizes and measurements. It is helpful in these areas and the hallway, bedroom, and office.
You need only select a design that is suitable for your current quarters. As shown in the image, you may place it in front of a window. As the table is low, the light is not blocked.                    
How to Decorate a Credenza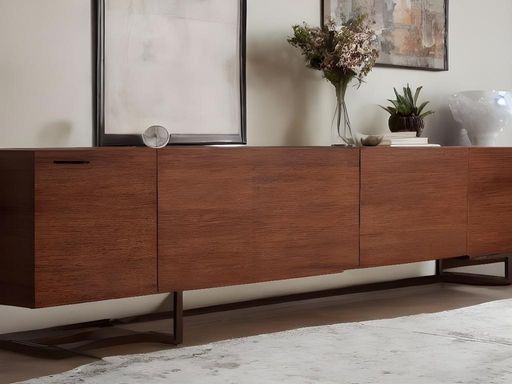 Creative credenza styling ideas are on the internet. Check out our references section to blow your mind with these ideas. But first, let's learn the steps to decorate a Credenza.
Plan your room layout
Consider and understand the function of a credenza.
Find inspiration for decorating your credenza.
Choose a style to match your home
Assess the current state of the credenza
Decide on new hardware and decorations
Assess what you already have in your home.
Decide on a color palette to match the decorating theme.
Purchase what you need and revamp!
Now, let's find out the steps in detail;
Plan your room layout
Remember to plan well what you will do with the credenza space. Therefore, the first aspect to consider is the credenza surface. 
It will depend on whether you are looking for a credenza with drawers or another use, such as ample storage space. Therefore, choosing spaces is fundamental, especially if you want to give your home that sense of style by adding credenzas in dining rooms or looking for that 19th-century look to surprise guests.
Consider and understand the function of a credenza.
It is essential to consider that a credenza can be very useful for storing everyday objects. In the past, the sideboard was utilized to store tableware such as dishes, silverware, and tablecloths. Due to a lack of storage space, it has been transformed into an indispensable piece of furniture that houses a variety of media components, books, and other objects.
We recommend floor-standing models in these situations due to their superior weight support. As a decorative element, thin-legged or wall-mounted variations are the most effective.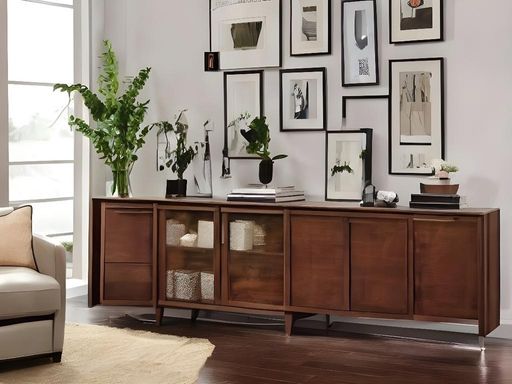 Dishes can be stored securely within a sideboard with doors. Plates should be on the bottom, bowls on top, and underplates and trays in between. Drawers are preferable to doors for storing tableware and table linens. There should be display shelves for decorative items.
Ensure that you know the exact size you need before going out to purchase one. If it is different than the correct size for the wall, it will be hung on, or if it is too large for the wall, it will look out of place.
Find inspiration for decorating your Credenza.
The advantage of using a trimmer is that it is incredibly versatile and can be used in various environments. You can use this furniture in the apartment's entrance hall, the living room, the dining room, the balcony, and even the bedrooms.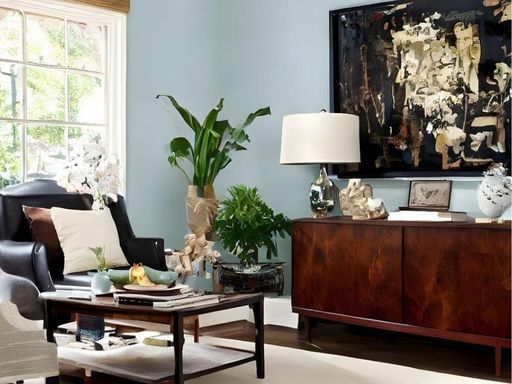 There are several styles of sideboards for all environments: classic wooden sideboards and more modern ones with a mirrored top: some styles mix wood and glass or wood and iron. There are many ideas in the reference section.
Choose a style to match your home.
You must choose the essential elements that you want in your Credenza. You can add details such as family photos, an Art Gallery Wall, or animal prints.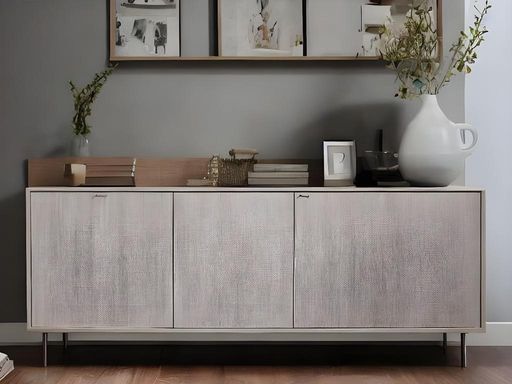 Some people use décor items to give to their place, a credenza-top decor. So, the choice is yours.
Assess the current state of the Credenza
You can find a contemporary media console on the internet. However, it would help if you considered using a Clyde Mahogany Media Console or a Caledonia Woven Console.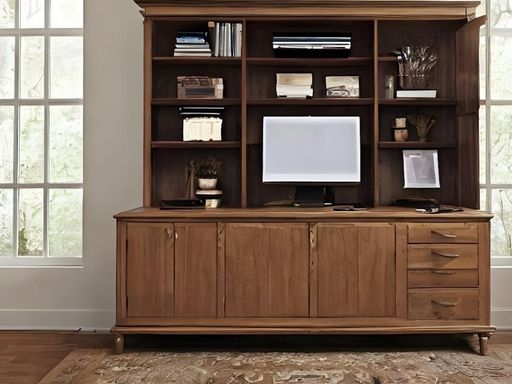 Also, you can find styles such as common design threads, Colordrunk Designs, Black Wood Mid Century Media Stand, and Dark burgundy color Credenzas. Check out if they are new, the types of materials they have, and their colors.
Decide on new hardware and decorations.
This is a crucial aspect of a piece of furniture's overall appearance, but it is also highly subjective, making it difficult to provide general guidelines. Select some appealing and distinctive items to display on the sideboard.
Use objects of varying sizes to create a balanced composition with various heights and forms. This is the best method for enhancing visual appeal.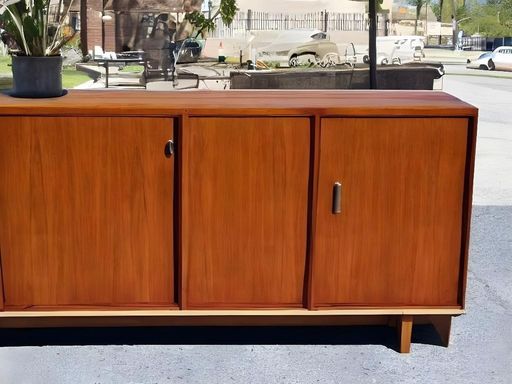 When redecorating a room, whether the dining room or the living room, it is always a good idea to stick with the room's existing color scheme and add a few new pieces that feature the room's established accent color, it might consist of pillows, a rug, or framed artwork.
Consider incorporating one or two large items instead of many smaller ones for a more noticeable outcome.
Assess what you already have in your home.
Creating the illusion of depth by stacking multiple objects on a wall or sideboard can produce a stunning visual effect. Hang photographs or mirrors on the wall; place tall flowers or branches in a vase before the sofa; and so on. These layered additions help to unify the design and prevent it from appearing flat.
The three-element rule can determine where to position objects on either side of a sideboard. Finding the proper equilibrium can be as simple as grouping three items together.
It helps place dishes, glasses, and food; it looks great as a table centerpiece when not in use. Copper accents, clear glass, and vases devoid of floral arrangements all work well in this setting.
Decide on a color palette to match the decorating theme.
Because the sideboard is the room's focal point, it is essential to choose complementary furnishings. Consider a black metal model for an industrial appearance or a white wooden model with splayed legs for a Scandinavian feel.
Choose sleek, unadorned pieces with matte surfaces and clean lines if you are furnishing a modern, minimalist space. When decorating a home with a vintage theme, look for fixtures and fittings with a vintage appearance. A sideboard lamp can function as a decorative accent and a light source for the space.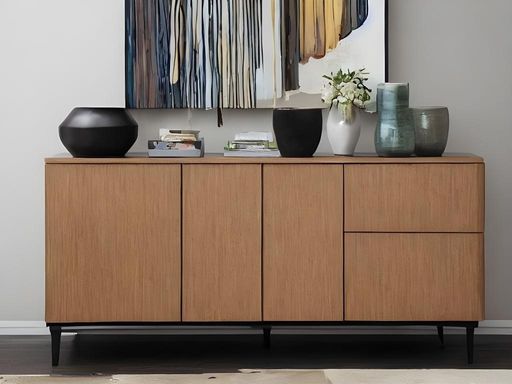 For this discussion of color selection and combination, it is essential to understand the intended decorative style, as each has its palette of colors to work with.
While some decorative strategies permit the use of color, others strictly adhere to neutral hues.
This information is essential at the outset for defining the neutral tones (which will serve as our foundation) and determining which color tones to incorporate.
Fuchsia cushions may not be the best option if you desire a more industrial appearance. These pillows may look better in a more contemporary or opulent environment.
Purchase what you need and revamp!
You can find different decorative pieces and several credenza desk options. Everything will be according to your tastes and preferences. Some people buy Modern Credenzas online and even sell petite credenzas for DIY.
If you are in a house you know will not sell, you could use Vintage Credenzas accompanied by some piece of art. So, it is a storage piece that can be useful when looking for additional space in your home.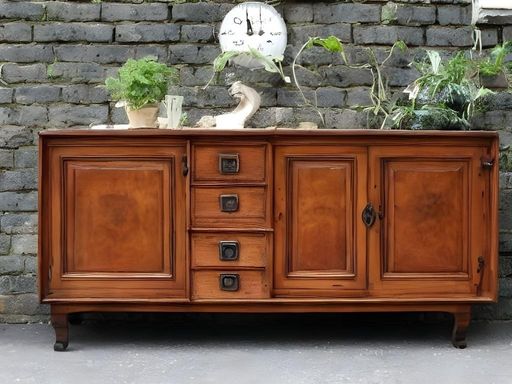 Buy the accessories you want. To give you an idea, you can buy from tactile objects to decorative objects such as table lamps, coffee table books, or colored photos to liven up the space. Remember also that credenzas are meant to complement some functionalities. The Home Affluence team has seen homes with everything from black coffee table books to furniture that gives a 16th-century or even 18th-century look.
Expert Opinion
The credenzas offer various types of styling. They are multifunctional and, at the same time, represent an answer to see the design flexibility you are looking for. So, we can only end this Credenza Guide by mentioning the variety of credenza styles you'll find in stores and online.
Amsterdam Credenza
All-metal credenza
Fluted credenza
Amazon Geo-Marquetry Credenza
Array of credenzas
Gold credenza
Average size credenza
Baxter Credenza
Beige cane credenza
Carson Large Storage Credenza
Black credenza
Blue credenza
Chevron Credenza
Blue entry credenza
Brown credenza
Clad Credenza
Burl wood credenza
Cabinet-style piece Credenza
It all depends on what you are looking for and your budget. So, remember to visit the references to find more ideas for additional storage space and different credenza-style designs.
Sources
Watkins. (2015, April 8). https://www.homedit.com/modern-credenza/. Retrieved November 8, 2022.
D. (Ed.). (2018, May 2). 5 Tricks To Style A Credenza Like a Pro – the decorholic. Retrieved November 9, 2022.
Simmons. (2012, December 11). 20 Modern Credenzas with Contemporary Flair. Retrieved November 9, 2022.
Tonelli. (2018, December 19). Everything You Need to Know About a Credenza. Retrieved November 9, 2022.
Goldin. (2022, September 10). What Is a Credenza, and Do You Need One? Retrieved November 9, 2022, from https://www.livingcozy.com/blog/what-is-a-credenza