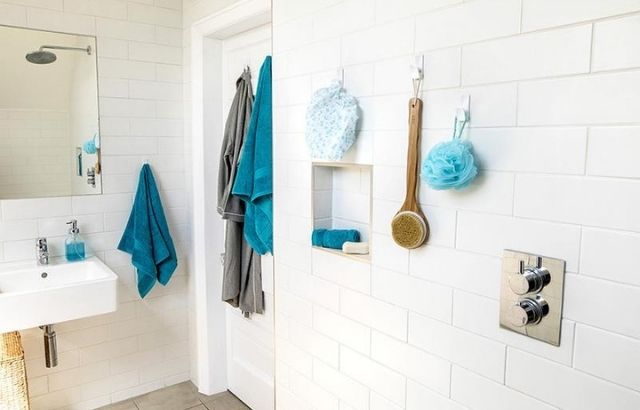 How to Hang Things on Tile | Most Popular Techniques On Hanging Things
Disclaimer
Articles, products, and services offered on this site are for informational purposes only. We recommend using caution and seeking professional advice. This site provides general information. We are part of the Amazon Services LLC Associates Program, an affiliate advertising program. Amazon.com is compensated for sales resulting from links on our website.
Please review our disclaimer before taking action based on anything you read or see.
Most of the constructions of houses, apartments, or buildings have tiles and ceramics in their bathrooms. A bathroom or kitchen with its well-distributed tiles provides a free space that many times are not taken advantage of. There are different ways to decorate these walls covered with ceramic tiles. They provide a pleasant and harmonious decoration style, depending on the place in the home. However, the idea is to place tiles on the ceramic tiles. It is the current trend. Its practicality and usefulness make the space harmonious, beautiful, and useful. Thus we will guide you and indicate how to hang things on tiles.
Before we begin to show you how to hang things on tiles, we must take into account:
Hanging things on tiles is the same procedure as drilling drywall material. It is necessary to use anchors and studs to secure the fixtures. In this way, secure in combination the fasteners screws.
It is a delicate job whose goal is not to split or crack the tile.
Remember to use the proper tools and materials to do this job.
How to Hang Things on Tile: Materials and Tools Needed
Drill, preferably with several speeds to use in slow and fast intermediate. It is necessary to have tile drill bits.
Pieces of wood can be used or use by Dremel. These serve as supports in tiles, at the moment of drilling or to leave fixed some piece.
Permanent marker pencil for ceramics, it is necessary to mark the points to place the accessories and things.
Screws; you must have different sizes. They are recommended for grooved types.
Screwdriver suitable for the screws to be used, they can be flute, flat or star. Preferably with a rubber handle to prevent it from slipping in the process. Another option is to use an electric screwdriver which would speed up the task. Of course, it all depends on the experience in using it.
Standard carpentry or blacksmith hammer, preferably not so heavy.
Wall anchors to secure screws. They can be made of plastic, wood, or stainless steel. It is a free choice. You only have to take into account that they will hold if it is very heavy or light. Another option is to use metal hooks for reinforcement.
Wall level, ideal for shaping the position in which you will anchor the accessory. It is used at the time of marking to establish a uniform pattern. And when the accessory is already established on the wall verifying its correct location.
How to Hang Things on Tiles
Mark the drilling points
Drill with the drill's minimum speed to leave a mark on the points as if you were using a drill bit. If you have masonry bits, they are ideal. Moreover, use a diamond drill bit. Either one will do the job.
With a little speed on the drill, drill the marks. You must do this with strict care without applying too much pressure or moving the tile bit sideways.
Gently tapping, install the anchor in the holes made on the markings. The plastic they are made of is delicate and can be deformed.
Place the bolts or screws firmly, securing the anchor with the screwdriver. Use the level to indicate their correct position on the tile wall, simulating command hooks on brick.
Place the things or accessories to be hung, regardless of whether it is large or small. For example, a mirror or a toilet paper holder; should be presented to see if we agree with their position.
Secure the accessory with the fixing screws it has.
We show you how to hang things on tiles with the necessary materials and tools with these methods. This also applies to holders on the tile.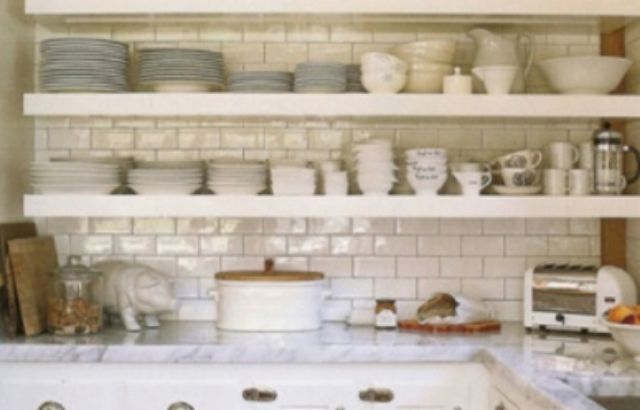 Tips for Hanging Things on Tiles
When we have the mission to place accessories or things on tiles, the safe and durable way is to drill and secure them. By doing this, we will give you tips that you should keep in mind:
When using the drill when using this item, it is paramount to avoid the tiles' corners. This area is difficult to hang tiles on the wall and could split the ceramic or tile.
If the tile is made of porcelain material, it is essential to drill with a diamond or masonry drill bit.
Place cardboard or plastic in the form of a flap to keep the place clean. They should be under the place where you are drilling through tile.
Knowing what type of tile you are working with will give you an idea of how strong it is and how to apply it. Learn cleaning stone tile shower.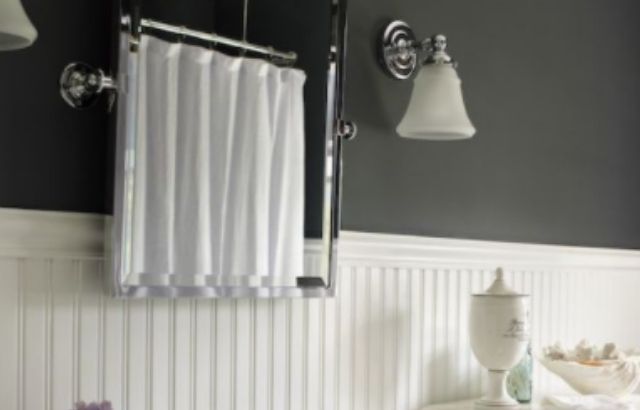 Types of Tile
Keeping in mind the type of tile you plan to work with is essential when drilling. There are some common varieties and others not so common. For this reason, we will name the common ones to take into account when starting the work. Among those, we have: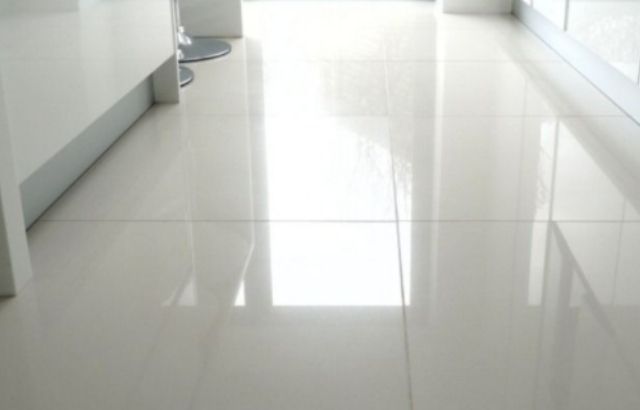 Tile Gres porcelain is a rigid and compact tile or ceramic, which produces much dust, popular for its resistance.
Tiles in stainless steel used a lot in kitchen recesses, very luxurious and neat.
Rustic stoneware tiles are pieces with little enamel and shine, very resistant to scratches and resistant.
Marble tiles and meshed; they are of a very resistant and luxurious material, ideal for giving that touch of elegance to your bathroom and kitchen.
Terracotta tiles; have a very traditional and classic handmade appearance.
Tiles in natural slate; are used a lot to cover vertically.
Catalan tile; its major quality is the high absorption of water that it offers, very used in the kitchen benches.
Glass tiles, one of the most popular, can be used in any space, whether kitchen or bathroom.
What do we do with little expertise in using tools and the need to decorate our tiles?
Here the solution to hanging a mirror on the tile without drilling:
First, you must take into account the accessories to use. They must be small and light. With the help of adhesives, they will last a long time anchored on the tile wall.
The recommended materials are plastic and stainless steel due to their low weight.
There are different types of adhesive:
Adhesives with accessories.
Double-sided adhesive tape.
Suction cups.
Adhesive nails
Once you have these materials, follow these steps:
Clean the surface. Water or alcohol is fine. With these, you are eliminating tile dust.
Mark where the accessories are going to be
Place the adhesive
Fix the accessory by applying pressure so that it adheres properly. Leave it for at least one day without placing weight on it.
How to Hang Things on Tile: FAQs
How to hang things on tiles without drilling?
Normally hanging things and accessories on tiles, drywall, and ceiling tiles require some handling tools. Tile without fixtures is like a garden without flowers, pictures without light.
Do command strips work on the tile?
Having experience using tools is a way of working that is acquired with time and dedication. It is an art. Mastering this art makes it possible to decorate tiles without damaging them, creating sensational combinations. However, nowadays, it is not necessary to have these skills to decorate your tiles.
One of the techniques used is to use command strips, which adhere to the surface perfectly. They are very easy to mount and remove without leaving a trace. They are used for paintings and decorative accessories as they can hold a weight of approximately 1 kilo.
The command strips work on tiles as long as the instructions are followed.
How is it screwed into the wall tiles?
Using adhesives to decorate has become common and ideal. For its practicality and its emblem, do it yourself without experience. It has its limitations when you want to place heavy accessories and generate the certainty that they will not come off.
For this reason, it will always be a better option to screw the accessories to the wall tile giving security and permanence to the embedded things.
Hang your stuff on tiles now!
With all the tools we have mentioned in the article described above, you don't need a professional decorator. We took the suggested recommendations, we take control of our bathroom or kitchen room transformation, beautifying these spaces and giving extra utility to your tiled walls.
To perform this action, you must have a series of tools and materials already mentioned. The ideal is to use a drill bit to mark the holes where the screw goes. Verify that the accessory pieces fit correctly and drill through tiles. You can use the level to verify position. Then screw tightly to secure the fixture. You are giving security and grip even to hang shelves on tile walls. In this way, it is screwed into the wall tiles.
In this way, you fulfill the phrase do it yourself like a pro. However, you must remember when to drill and when not to drill, know how to choose by size and weight the accessories to use.
It is recommended to use in kitchen tiles for decorative effect. The accessories or objects should be small and light. It is a practical way to decorate your tiles without drilling or experience in the field. They are ideal for placing control strips on the tile and hanging a mirror on the tile without little weight drilling.
Determine the right time to use adhesives and accessories. Finally, I hope this information will be useful, and you will learn how to hang things on tiles.