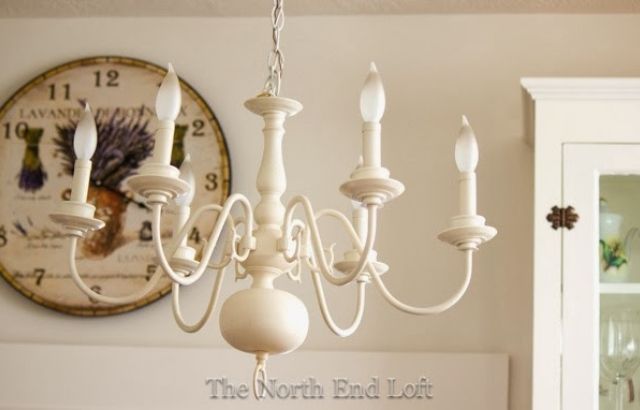 How to Paint Brass Light Fixtures | A Full Step By Step Guide
Disclaimer
Articles, products, and services offered on this site are for informational purposes only. We are part of the Amazon Services LLC Associates Program, an affiliate advertising program. Amazon.com is compensated for sales resulting from links on our website.
Please review our disclaimer before acting based on anything you read or see.
You will find that most brass plated light fixtures are not made of pure solid brass but are made of brass plated steel or iron. So that you can verify whether your light fixture is made of solid brass or just brass plated, you can use a magnet. The magnet does not stick to solid brass, nor does it stick to brass-plated fixtures. Over the year, you will discover that the brass plate wears out and become dull and outdated. That's why we bring you how to paint brass light fixtures.
A simple way to rejuvenate and create a brass plate with a new look quickly is by using various types of spray paints that come with all kinds of colors that you can choose according to your taste.
Spray Paint is suitable for use on brass plated light fixtures and can hold up very well even if you use it outside the light fixture.
How to Paint Brass Light Fixtures: Materials Required
Pliers
Screwdriver
Dropcloth or newspaper
Scrubbing sponge or fine steel wool
Detergent or an aerosol cleaner
Spray Paint
Depending on the case you are in, consider purchasing spray paint light fixtures brushed nickel.
What is the Procedure for Painting my Brass Fixtures?
The much more crucial thing to do first before beginning to remove the fixture for painting is to turn off the light switch at the main power supply.
The mounting cover screws that secure the chandelier to the wall or ceiling may then be used as a guide.
Some lights with brass plating are made with tiny, rounded knobs to cover the screws.
You could loosen the small rounded knobs with your fingers or even pliers.
Then, you can pull the light fixture gently before you can disconnect its wiring by simply removing its wire nuts or insulating tape.
You must then perform the following step disassemble the brass plated light fixture according to the fixture's design. You can use a screwdriver as a tool if it is designed that way. Learn how to install recessed lighting between floors.
Be sure to remove the glassy la light bulbs from the lighting fixtures and place them in a safe area away from their place of employment.
After that, you can continue with your cleaning task using a mild detergent or even a spray cleaner.
You can use a scrubbing sponge or a fine steel wool ball to apply the brass lamps' solutions.
Once finished, you should dry it with the air-drying method.
What's next?
After this procedure, you should take an old newspaper and crumple it up so that you can pack it into your brass-plated light sockets.
By doing this, you will be able to avoid painting the wiring of the fixtures.
Before you start painting, you should place a damp cloth or old newspapers on the floor of your work area or your workbench.
After that, place the light fixture's brass parts that you have disassembled on the cloths or newspapers.
You can also easily paint all the screws that belong to the brass light fixtures. You must paste all the screws on a piece of new Styrofoam or cardboard so you can spray paint the screws easily.
Before you start painting your fixtures, you should shake the spray paint well. Spray painting fixtures usually require this to make the paint a little stronger.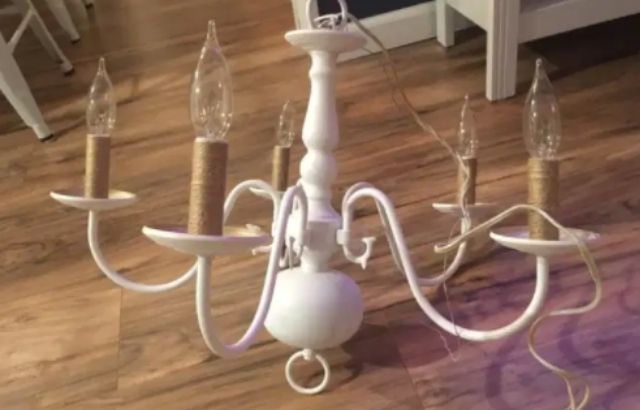 How to Paint Brass Light Fixtures
When painting the fixture and screws, try to apply a thin, even coat of paint.
Once you are done, let them dry completely and follow the product manufacturer's instructions regarding their drying times.
It is usually necessary to dry them for at least 10 minutes.
You should then replace the fixture parts with another light coat of paint or a few more so that it appears to you that you have applied an even coat of paint and have managed to cover all of the brass areas completely.
Once you have completed your coating task, you should allow all the parts to dry for at least 24 hours.
Once you feel that the parts are completely dry, you can begin to reassemble your silver light fixture.
Always read the instructions or label on the paint stick you are using, whether it is suitable for your brass plated light fixtures or not.
Always do your work in a suitable location, such as the garage, out of direct sunlight and wind.
The location should also be well ventilated once you start using spray paints.
It is advisable to use two or even more shades, especially if you have ornate brass lamps.
For example, you can paint the mounting canopy of the light fixtures with metallic spray paint, while on the part connecting the glass, hammered gold paint is recommended, or you can even use combined paint colors like pale blue or cream.
If you want to paint a light fixture without taking it down, you can use the same procedure. Make sure to cover the areas you don't want to paint with tape.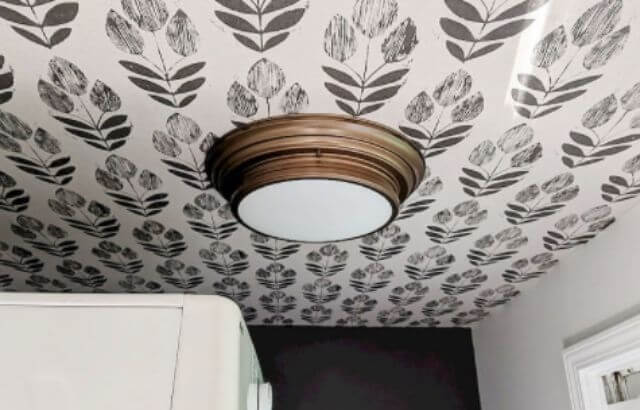 Before painting, it is ideal for keeping two things in mind:
Primer
It is important to always use a self-etching primer, above all, a self-etching primer when painting brass. Remember, brass can oxidize, so a self-etching primer will prevent air from getting to the metal and stop the process.
An epoxy primer may help the paint adhere well to the brass. So your paint job will last longer.
Painting
To paint brass, look for metal spray paint. This will give you the best finish when painting brass. Don't try to do everything with one light coat. Placing thin layers of paint on the metal can give better results.
Be sure to place cardboard behind and under the brass when painting to prevent overspray from spreading everywhere.
Go slowly and cover each part as you paint the brass with the spray paint, and then let the garment dry completely.
After that, apply a second thin coat. In most cases, you shouldn't need more than this.
Metal spray paint will give ideal coverage. Do not use oil-based paints on brass. However, you can use acrylic-based paint for the job.
How do I Clean Brass once I Paint it?
Traditionally, brass with a copper alloy has been used in quality door hardware. Now, brass has begun to be used in light fixtures, faucets, chandeliers, and vases.
On bathroom and kitchen faucets, a rust-like patina often appears.
This is due to the brass's contact with the hands or with oxygen, which produces corrosion.
If you want to maintain the shine, you should rub with a cloth gently and continuously. You can spray the part with products that provide a protective film against corrosion and stains.
There are also easy and cheap home remedies to clean brass. Prepare a solution of water, vinegar, flour, and salt. Apply it with a toothbrush and rub it in circles. Let it act for 10 minutes. You must then rinse with a little water and polish with a cotton or microfiber cloth until your piece shines again.
It is enough with a soapy water bath or rubbing the stain with a lemon; then, polishes with a cloth.
Another trick is to prepare a bowl with vinegar and boiling water and apply it to your piece for a few minutes.
You can opt for pieces that only contain a layer bathed in gold, with simpler maintenance than brass.
This way, you avoid constantly cleaning the brass pieces or surface, which sometimes difficult to preserve.
How to Paint Brass Light Fixtures: FAQs
What paint will stick to brass?
Many current paints have been suitable for brass, and these come in spray form. However, any acrylic enamel paint should work, regardless of whether it is spray paint or brush-on paint. You may need to paint a hidden area, and if so, you may need to paint a hidden area cover the area you don't want to paint with a plastic wrap sheet and tape it off before painting.
How do you paint a brass chandelier without taking it down?
Apply the paint along with the shade or in short strokes up and down, working your way around the shade. Try to apply it, but first, make sure that the paint is thin. You want it to "soak in." Applying several coats of paint is better than one
Can you use acrylic paint on light fixtures?
Many people use acrylic paint, as this is cheap, and they sell tons of colors at almost any craft store. It is not necessary to choose any particular brand, just a color that catches your eye. You need to make use of a sponge brush to paint with this method. Lightly dip your brush and brush the edges of the accessory.
Conclusion
Over the years, brass has become an essential part of our light fixtures. Care and maintenance are part of a series of procedures that are required to maintain this material.
Paint over brass finish is not something that anyone can do. Despite not being a very complicated material to work on, many people advise calling experts for treatment. However, if you want to perform this procedure by your will, follow the tips in this article. You will be surprised how easy and economical it can be to renew your brass light fixture just by using some paint for light fixtures.