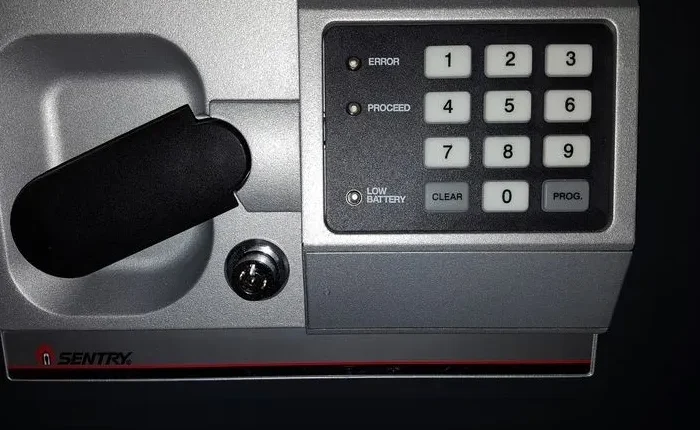 How to Reset Sentry Safe Combination | Full Step by Step Guide
An intelligent home safe is an excellent idea whether you want to safeguard your weapons, jewelry, or crucial papers. In your Sentry Safe, you may save heirloom family pictures, certificates, estate documents, and anything else you don't want to destroy, wash away, or be seized. The safe manufacturing firm employs concrete-based insulation to defend against fire and provide a watertight seal. In the case of a flood or a leak, this helps save your most important possessions. There are a few techniques to reprogram your safe to recover access to your vital papers. Thus, we have made this post on how to reset the sentry safe combination.
If you possess a sentry safe, you already know that it provides secure storage for your valuables, protecting them from robbery and other risks. Most sentry safes contain several live locking bolts and a programmed digital lock that can be reset if required.
If you forget or want a more random combination, you may need to reset a sentry safe. Come along as we highlight this below.
How to Reset Sentry Safe Combination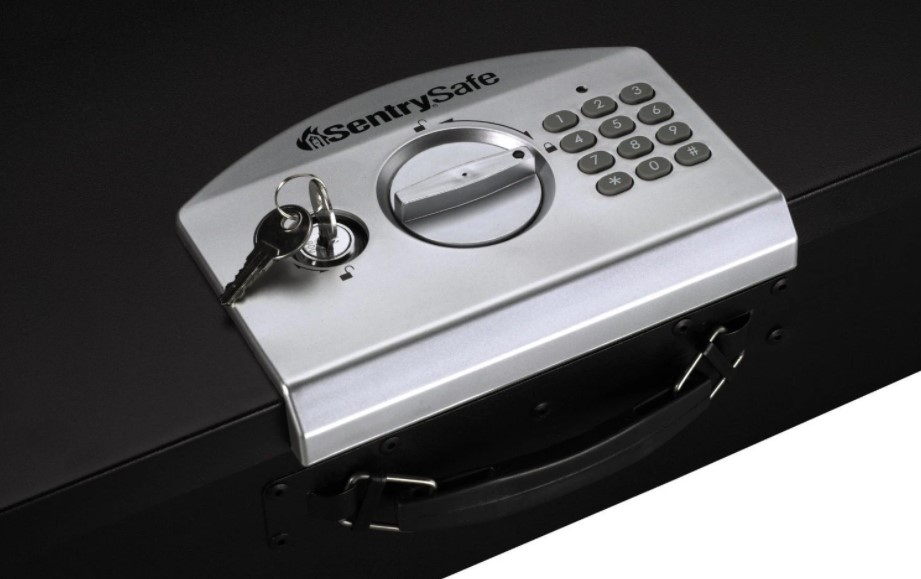 It's pretty unusual to forget the combination to your Sentry safe. You should not be alarmed if this occurs. Sentry often provides consumers with two options for recovering forgotten passwords.
It's preferable if you discover the safe's manual before reprograming it. A 5-digit manufacturing code may get found on the back of the handbook. To program a 5-digit main user code, follow these steps:
Ensure your safe's door is open before programming a 5-digit main user code.
When the door of a Sentry safe is open, it is always a good idea to reset the combination to avoid the user from getting locked out. Type the five-digit manufacturer code from the owner's handbook to access the Sentry safe door. This factory code is unchangeable.
Insert the 5-digit manufacturer code into the safe's programmable button.
Enter a 5-digit main user code when the green progress light on your safe is lighted.
The green progress light will turn off after inputting the new 5-digit code.
The new code should get tried numerous times with the safe door open. You can lock your safe after you're sure that you've learned the code.
How to reset the unique identification user pin on a sentry safe
If you wish to program a unique identification user pin, follow these steps:
Enter your 5-digit main user code by pressing the program button twice.
Enter a personalized 5-digit user pin when the green progress light is lit. The green continues code will get deactivated.
To erase a user code, press the programming (PROG) button twice and input the 5-digit factory code again. Your Sentry safe reset code is always the factory code.
Reprogramming a Sentry Safe fire-safe code
The procedures for reprogramming a Sentry fire safe are as follows:
A. Determine which SentrySafe product you have.
The reason for choosing SentrySafe is that it offers a wide range of safe designs and protection against different kinds of dangers.
There are a variety of safes available, including fire safes, gun safes, document safes, and many more. The first step in reprogramming your safe is determining its kind, model, and serial number.
You won't have to recollect this information about your safe from memory, so don't worry. You may select the right fit for your safe by looking at the photographs on the SentrySafe website. Once you've determined what kind of safe you have, check for the serial and model numbers using the red-dot identification on the same website. Finally, you may check for the precise owner's handbook for your safe using your model number.
B. Re-programme the SentrySafe Fire-Safe Code
The electronic lock and keypad on SentrySafe fire safes have three codes. The factory code is the first. This five-digit number may get found on the back of your instruction booklet. It can't be modified or removed and will permanently unlock your safe. So save the documentation and the code somewhere safe.
A user code is the second code. This is a set of five numbers you may delete or change as you see fit. The secondary code is the final code. A secondary code is a five-digit sequence that may be coded after a user code has been set.
Press the "P" key to reprogram a user code. The factory code should then get entered. The light should turn green at this point, and you may enter your five-digit user code. You have five seconds to input the user code, so don't waste time.
What is the SentrySafe Depository Safe Code, and how do I reprogram it?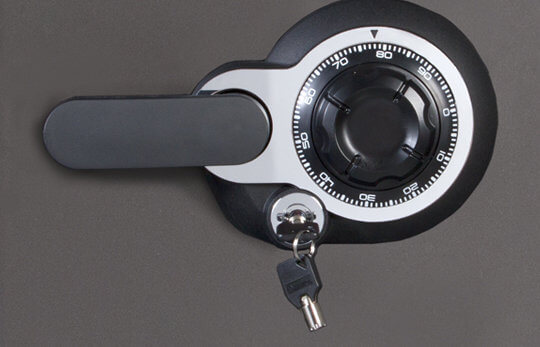 The depository safe master code, unlike the fire safe, may be altered from the factory code setting. Make sure your safe's door stays open while you reprogram the master code before you begin.
Enter the pound symbol (#), then the factory master code, and choose "#" once again.
For 10 seconds, a steady orange light should get emitted. Press the numeral "1" and then "#."
Replace "#" with your new master code.
Press the latest master code sequence and "#" once again.
The orange light should be gone now.
More common reasons a Sentry Safe won't open
Given the ubiquity of Sentry Safes on the market, it's no wonder that "My Sentry Safe Won't Open" is the most frequent troubleshooting query that specialists hear.
"What should I do?" The caller is usually in a rush and doesn't have time to contact a locksmith. If there are some basic and simple activities to do first, they could be able to evade the travel fee.
Here are the typical reasons a Sentry Safe won't open, other than a lost password. Before contacting Sentry Safe Customer Support or a safe expert, try the following:
Defective Batteries
If you're fortunate, your safe fails to open due to depleted safe batteries. It may seem stupid, but you'd be shocked how often this is the case. Inspect the terminals after removing the battery or cells from the battery holder. If you cannot verify the total charge, swap it with a label battery system such as Duracell or Energizer.
We advise against using off-brand cells since research indicates that they run out of power significantly quicker than generic products.
Tight Bolt Work
Even a high-quality safe's bolt work might get stuck. A drop or a forceful hit might jam a safe's bolts. The majority of buyers overlook the fact that safes are precise machinery, not merely pricey metal boxes.
If you hear the motor whirling or attempt to withdraw the screws, but the vault won't open, the screws are likely stuck. Continue to try to pick the lock and pay attention to the noises coming from the front.
The "mule kick" method is an unorthodox but straightforward solution worth attempting. Look away from the vault and slam the safe lid shut. Repeat this process a few times. This will usually free the jammed bolt and allow it to function. Ensure you don't accidentally kick the digital touchpad or the safety lever.
You may also pull the safe's lever incorrectly from how you twist it to unlock it. If you have an automated safe, input the combination code; alternatively, turn the key. This will relieve some of the strain on the screw and may aid in loosening the grip.
Code that has been deactivated
Even if you input the proper combination, it's conceivable that your safe may not open for some cause. Your code may have been disabled in this situation. Have somebody else test their code before calling the safe business to check whether theirs works. This presupposes that someone else knows your safe's password and has access to it.
Wiring that is broken or faulty
Circuits and electrical lines are found in all electronic gadgets. While it is best to leave tinkering with an electronic or combo lock to the professionals, you can perform simple checks to see if the connections are disengaged or broken. Unplug the complete keypad and look for any loose, tangled, exfoliated, or severed wires.
If the power cord appears in good condition, carefully detach the line from the keyboard, open the charger cord, and eliminate the battery(s). Probably wait 2 minutes before reinstalling or replacing the battery packs, reconnecting the wiring, and testing the lock.
You're out of luck if the connection is broken or cut and you'll need to hire a professional specialist. Before calling a locksmith, we suggest taking a picture of the keypad and looking for recognizing names and product codes. This guarantees that the expert brings the appropriate keyboard when they arrive.
Frequently Asked Questions
Is it possible to reset the sentry safe combination?
Yes. The instructions on how to reset the Sentry safe combination listed above can help you with this.
How can I get the Sentry Safe's factory code?
Your sentry safe's factory code may always be at the back of your owner's handbook. If you lose the directory, you should call Sentry, complete a form, get it notarized, and mail it to them. After that, wait a few days for your Sentry safe's manufacturer code to arrive. For the service, you will have to pay at least $25.
Is there a Sentry safe master code?
Yes. The standard 1, 7,5,0,0 factory codes may be used to access all brand new Sentry combination safes. You may alternatively use the master override code, which is as follows: 9 8 6 7 5 3 0
Conclusion
Finally, Sentry combination safes provide a variety of advantages. Also, if you want to reset the safe combination, the steps above will be helpful.