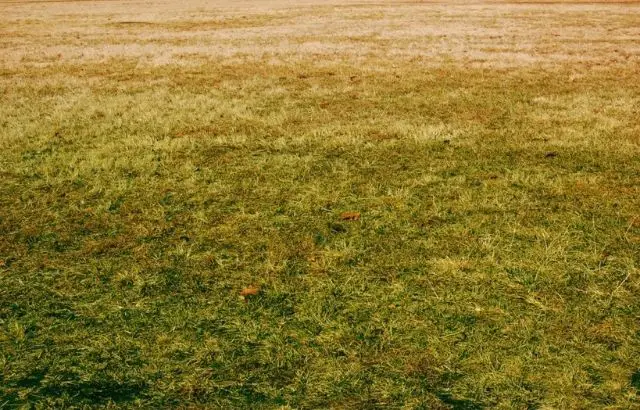 How to Save Dying Sod | 5 Step Guide to Save Dying Sod
Disclaimer
Articles, products, and services offered on this site are for informational purposes only. We recommend using caution and seeking professional advice. This site provides general information. We are part of the Amazon Services LLC Associates Program, an affiliate advertising program. Amazon.com is compensated for sales resulting from links on our website.
Please review our disclaimer before taking action based on anything you read or see.
For all those out there fond of gardening, the beauty of your lawn must be the most important thing, right? You must be willing to do anything in your power to improve the outlook of your favorite place of the house. But does your lawn look dull and dying or filled with brown grass instead of green? Do not worry because there are still chances of life on that dead lawn. It just needs your help and attention. You can answer its cry and can repair your entire lawn and return its beauty as well. Today's topic is about how to save a dying sod, in which we will discuss all the concerned issues and the remedies to solve them.
What is Sod?
You might have come across SOD as turf or grass that is the part of the soil held together by its root. In British or Australian English, such type of material is famous as turf, but the word ''sod'' mainly refers to agricultural senses.
How to Save Dying Sod?
You might think that keeping sod alive is difficult, but you will be surprised to hear that the case is not so. You can quickly stop grass turning yellow and make it fresh and green forever by following these easy steps:
Understand the problem
Preparation of lawn
Apply lawn booster
Water the lawn regularly
Follow-through
Have an in-depth look at these points:
Step 1: Understand the problem:
The observations can be deceiving. If you live in warm climatic areas and notice your healthy lawn is becoming brown in winters, it may be possible that type of grass is dormant in its nature itself. And what looks dead will turn in green again in the following spring or early summer.
In cooler climatic areas, lawns are a little bit different. In cold seasons, your new property may turn into brown lawns and look dead in the summer months if they are forced into a period of dormancy due to drought and heat. When they turn brown in spring, they tell you about the harsh winters that have passed, mostly when the snowfall has just stopped leaving the grass without insulation.
Anyways, your lawn of cold climate needs your help. And if you ignore these issues can lead to lasting damage. If you have spent enough time with your lawn, you can quickly identify the changes and think about what to do with dead sod. If you notice something very different, like spots due to pet urine to more issues, investigate and find the remedy to the problem before carrying on the solution. 
The Local country extension office and local lawn care company is a good source of advice for your affected lawns, whether you live in urban or rural areas. The agricultural experts can help you a lot with your brown blades of grass in the dormant grass and give you suggestions to make it healthy and green.
Step 2: Preparation of lawn:
For restoring dead lawns to new green life, Early spring and fall are the most suitable seasons for doing a task. The majority of grass varieties in Lawn booster show optimal growth and work in these moderate seasons. 
It will help if you begin by removing grass weed when you notice that your lawn is becoming dead and brown. Don't ignore the issues like nutrients, water, and light, because weeds are meant for these.
You should plan for weed killers if they prevent new grass along with weeds. There should be a gap of 21 days between lawn boosting and weed treatment. When you have removed the weeds, mow your grass to approximately 1 inch tall, and then remove debris and dead grass as well. 
Raking will be helpful in loosening and baring soil, and you should begin the next step. For this purpose, short-tined metal rakes and bow rakes. Called garden rakes as well are best.
Step 3: Apply lawn Booster:
Your all-in-one lawn booster contains everything essential to make your lawn healthy and fresh, like fertilizer, seed, and soil enhancer. You can easily buy a ready-made lawn booster containing all three components in one mixture instead of buying three ingredients separately. 
The following are great lawn boosters to enhance the beauty of your lawn.
Instructions
Professional grade fertilizer, you know grass needs nitrogen very much to stay alive. Learn killing monkey grass. It is necessary for green and healthy growth, but nitrogen of all types does not give the same function.
The lawn booster, which contains a stabilized nitrogen compound, means that less amount of it is lost to the environment, and a large amount of it is gone to feed your grass. 
After its use, you will notice a large and noticeable difference from the fresh color and texture to improved germination. 
Premium soil enhancer is a very efficient fertilizer that can be helpful to your grass well and fresh. It increases your soil health and condition with gypsum. This, a naturally occurring element, helps to loosen compact soil, so that grass can grow and flourish even in heavy mud.
Last but not least is the Fescue lawn booster, which needs 30% less water than the ordinary grass seed to grow. Learn growing jane plum from seed.
Moreover, these GMO varieties can live up to three weeks and stays green even without watering. You can quickly reduce the costs, utility bills, and water consumption by using Smart seed Lawn. And this will be useful not only for the single-season but for three to four years.
All you should do is use the regular lawn spreader like fertilizer and seeds; they have given all the essential details on the labels and can use them according to your grass problems. Spread the lawn booster product evenly on the affected areas and the areas that do not have brown spots on them; it will give a boost to all over your lawn. With just one lawn booster application, its growth will go to the optimum level, make it thick and green than the ordinary grass.
Step 4: Watering lawn regularly:
Regular watering is essential to make your lawn healthy and green, as it turns your brown property to life and makes it rich in the green color carpet. But over watered sod can also create a problem for you as well.
Grass seed should contain consistent moisture content to grow healthy roots. Check this guide to learn growing magnolia tree from seed.. 
Keep on watering your dead lawn regularly to keep your lawn consistently moist. It would be best if you wet it until new grass sprouts grow well till the first mowing, about 3 to 4 inches in height. When you reach a certain level of growth, you can switch over to the regular lawn schedule, like water it up-to 1 inch for one week, and ultimately your brown lawn will be an old story.
Step 5: Follow-through:
To get rid of yellow sod on a pallet and makes it thick and evergreen, follow these essential tips and precautions regularly.
You should not take away more than one-third of the height of blades of grass and follow the recommended mowing height. 
Adjustment for watering is essential, as the water rate calculator will help achieve the lawn goals.
You can keep your grassland healthy and green with the regular use of fertilizers and lawn boosters, and while using these products, keep them away from pets and kids, as they have harmful elements in them.
Also, follow the online tips, resources, and suggestions to keep your lawn healthy and green, as these tips are according to the latest research.
Mark these tips and figures for the lawn to follow for the next year.
How to Save Dying Sod: FAQs
How do you revive dead sod?
If your grass in the lawn has become entirely dead due to drought, there is a solution to bring it back. However, to revive the dead sod, it is necessary to irrigate it well and feed it with nitrogen-rich fertilizer and lawn booster.
Will sod grow back if it dies?
It is a challenging task to bring back the dying sod, but it can be possible if you take extra care of it by every means. You can replace it with new green grass and seeding by installing a new landscaping material like mulch rocks or ground covers. You have to remove the dead grass first and then prepare for the growth of new sod.
Will sod come back after turning brown?
It may be difficult for the grass to come back in fresh green color again. However, the sod which has started yellowing can be saved by regular watering and the recommended fertilizers and lawn boosters.
Conclusion
To conclude the topic, how to save dying sod, I would like to say that you should take each step to protect grasses of every type in your lawns according to weather conditions and type of soil you have. Also, take care of animal urine, over or less watering, and find remedies to the problems. There are various fertilizers and lawn boosters available in the market for these problems and offered by most companies, which are pocket-friendly.