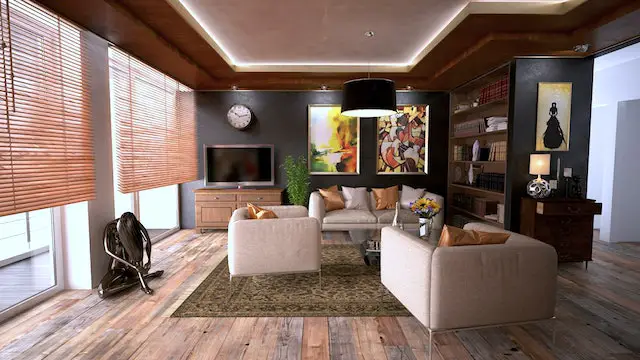 5 Essential Steps in Decorating a Small Apartment | New Designs
Disclaimer
Articles, products, and services offered on this site are for informational purposes only. We are part of the Amazon Services LLC Associates Program, an affiliate advertising program. Amazon.com is compensated for sales resulting from links on our website.
Please review our disclaimer before acting based on anything you read or see.
If you're thinking about decorating your small apartment, you need to take a few essential steps. First, you need to think about the style you're going for. Do you want a modern look, or do you want a more traditional style? Once you've decided on the style, you must consider the colors you want. Do you want to use all white or all black? Once you've decided on the colors, you need to consider the furniture. Here are 5 essential steps in decorating a small apartment.
Do you want to use traditional furniture, or do you want to go with more modern pieces? And finally, you need to think about the accessories. Do you want to use a lot of candles, or do you want to use fewer? These are just a few of the essential steps you need to take when decorating a small apartment.
The best tips to decorate your sweet little home!
Learning to live in a small space can be a challenge.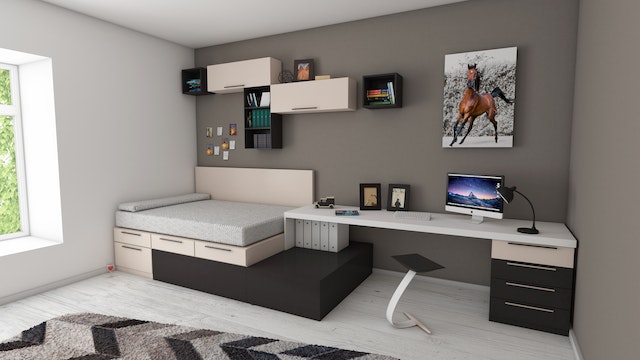 However, you will have a great advantage if you have no problem giving up unnecessary items and know how to choose multipurpose furniture and light and bright decor.
This way, you will be able to make the most of your apartment and still decorate it so that it doesn't look smaller than it already is, even improving the property's valuation.
To help you choose the best decorative items for your home, we have prepared the below 5 essential steps in decorating a small apartment for you.
Unlike what many may think, a compact home allows you to learn to live in a more authentic and personal way.
5 Essential Steps in Decorating a Small Apartment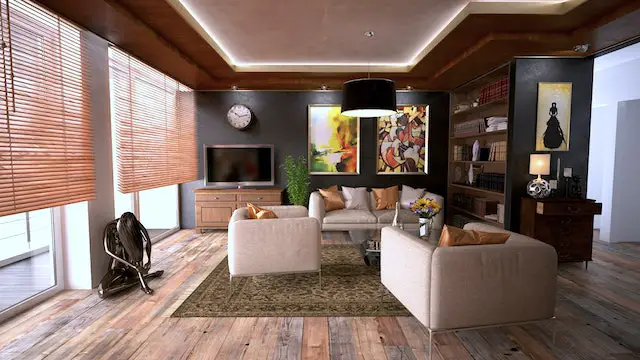 Invest in Vertical Storage like Bookcases and Hanging Shelves
That's why a good custom design process for small spaces starts with a positive look at your home.
Don't look at your small apartment as an obstacle but as an opportunity for greater creativity and optimization.
Hug your little apartment and realize there is much you can do with it.
When looking at walls, for example, realize the maximum benefit you can get from them.
Furniture and Hanging Items: To maximize your apartment's space, you can attach floating shelves to the walls above the doors to store baskets of blankets or seasonal items.
Use high-hanging bookshelves and floor-to-ceiling curtains, making the ceiling appear taller.
Also, mount as much furniture as possible (even the TV console) overhead to free up floor space.
You'll have additional storage and, at the same time, the illusion of a larger space. The catchphrase, therefore, is to think vertically.
Corner Shelves:
A corner bookcase can fit in inconvenient places in the room and serve as a great storage place for plants and books, in addition, of course, to help visually elongate the ceiling.
Positioned next to a desk, a corner bookcase can also serve as office supplies storage if tucked away in drawers.
Floor to Ceiling Curtains: Sheer linen curtains come in various sizes, but floor-to-ceiling curtains elegantly accent windows and brighten small rooms.
The extra length can help the space appear taller and more dynamic.
And yet, providing the eyes with multiple levels and textures to absorb can help bring a cramped room to life.
Opt for Multifunctional Furniture like Ottomans with Hidden Storage and Sofa Beds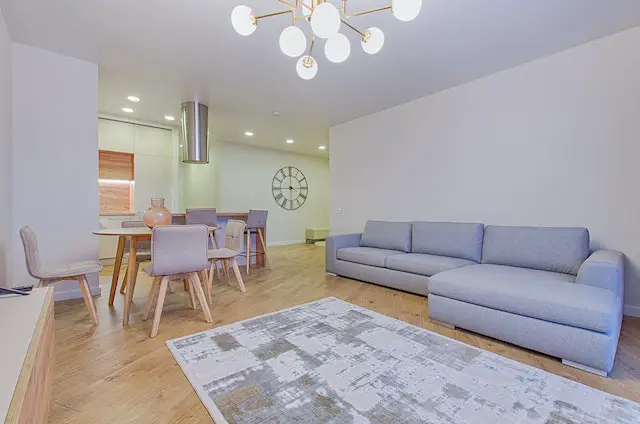 When starting to plan your space, be as intentional as possible with your floor plan. In other words, assess your lifestyle. Do you have friends over for dinner or wine nights often?
If the answer to this question is no, you may not need to prioritize a large dining or coffee table.
And you may not even need a coffee table if you have a very busy life and spend little time at home.
It's also not advisable to buy smaller versions of the things you used to have to fit everything in one room. This can end up creating a "dollhouse effect".
Sofa Beds: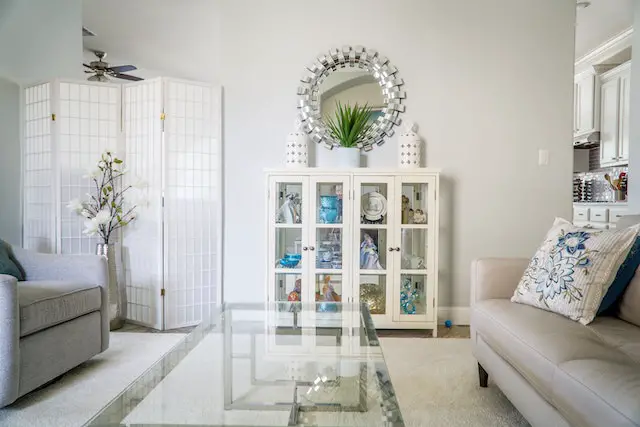 You can even disguise the sofa beds as a dining nook if you're living in a one-room kitchenette. This can be done by combining the sofa beds with a bench and a tulip table.
So you end up having extra space at the table for guests on the weekend.
Poufs with Hidden Storage: Use an ottoman with in-room storage instead of a coffee table to provide additional seating and simultaneous storage for blankets and magazines.
The key, however, is to reframe the beanbag in your mind as a work of art or a piece of "affirmation".
It's worth the investment if it's something you love and adds color and personality to the space. To add style to the pouf, top it off with a tray for fresh flowers and the TV remote for a finished look. An eccentric ottoman in your apartment can prove that you don't have to sacrifice style, personality or decor in a small space.
Many modern patterns warm up the space, while the hidden storage option allows for a less cluttered closet.
It also provides a convenient place to store books, games, blankets, or fitness equipment. Combined with the perfect decorative pillows, they will make your room even cozier and inviting.
Folding Desks and Tables: Versatile pieces are also great for a small apartment, so we can't forget to mention folding desks.
Likewise, it is worth investing in a folding table or a pedestal table that can be placed in the corner of the room.
Pedestal tables provide flexible seating, which is important in a small apartment.
Hide everything you can
Random items everywhere often end up taking up small spaces. In that sense, hidden storage is key, as it doesn't distract the eyes. Hidden storages are a part of homes in Nova City.
Hiding items in baskets, for example, can help promote cohesion in a room rather than showing off the weird knick-knacks you've accumulated over time.
When it comes to storing shoes, it is recommended to use shoe racks hidden behind the door. But if you insist on displaying shoes out of the closet, the recommendation is to display your favorite shoes and then store the rest elsewhere.
Using the space under the bed to store clutter or clothes is also really cool.
Select. However, only items that can be closed or covered in case insects appear in this region.
Vacuum Storage Bags:
Vacuum storage bags come in various sizes and are great for seasonal items you don't need regular access to in your furnished home.
In summer, you can stack your heavy winter coats in a bag, remove the air, and safely tuck the pieces under the bed.
Under Bed Organizers: Speaking of storing items under the bed, it is worth investing in organizers for this region.
Organizers with adjustable dividers are a great option for that extra "drawer space".
After all, seasonal items, workout clothes, and extra bedding are much easier to use if stored in an organized way.
Many organizers also have a clear cover to protect your belongings from dust and unwanted pests.
Hanging Shoe Rack: The hanging shoe organizer inside the closet is a great way to create more space in an already cramped wardrobe.
If you have a tiny bathroom, you can store toiletries or hair tools in an organizer type behind the door.
Hang your Kitchen Utensils and Turn them into Decorative Pieces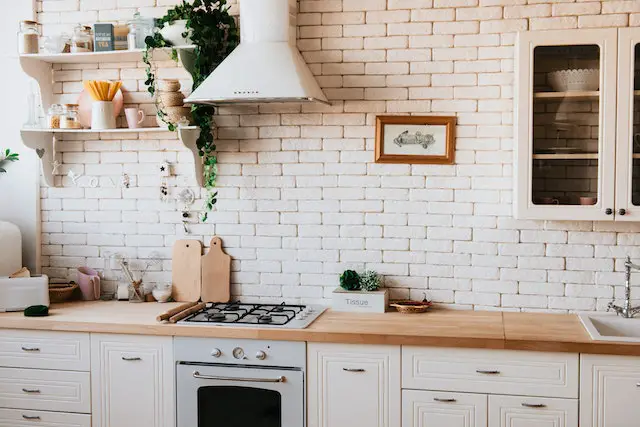 A kitchen with minimal storage space may not be ideal, but you can dream of more wall space. Add hooks for mugs, cookware, and display knives on a magnetic board.
Kitchen Trolley: A kitchen trolley with wheels is a great replacement for drawers and doesn't require nails in the wall.
This is excellent if we consider that many small apartments are rented kites, and the option for these properties has even grown in Pakistani metropolises. It is therefore great for kitchens lacking storage space and lacking built-in cupboards and drawers.
In the cart, you can store your utensils, crockpot, blender, and other large appliances.
These trolleys can also be easily moved from the center of the kitchen (or anywhere there is space) to an additional meal prep room.
Pegboards: Anyone who has watched the movie Julie & Julia (2009), with actresses Meryl Streep and Amy Adams, will remember this decorative item. In the kitchen of the iconic American cook Julia Child, pegboards were perforated panels that fit into any environment.
Pegboards are excellent for decorating and organizing a small kitchen and optimizing space.
These panels are cheap, and you can paint them the same color as the walls. And they give you plenty of opportunities to hook things like fabrics and aprons.
Air Rack for Pans: An overhead pan rack comes with multiple hooks; you can use it for kitchen utensils (like salad tongs) or oven mitts.
It's another excellent way to decorate your kitchen and get around the lack of space you may have due to having few cupboards to store your pans.
And, if in the future you want to move and rent a property without a headache, pack and rack and use it in a different room.
Racks made from materials such as wood are versatile enough to work in virtually any environment.
Don't Forget to Add Mirrors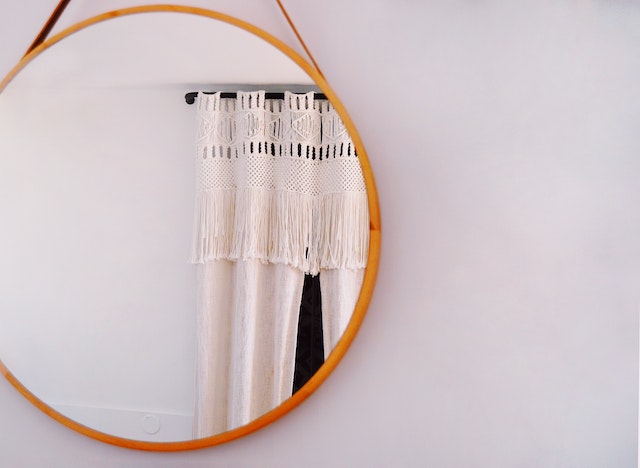 Mirrors are essential to visually enhance a small apartment.
These items are a great way to make your eyes think the space is bigger than it is. And they can also improve the environment's energy, according to Feng Shui.
Strategically placing a mirror on the wall opposite a window in your rental kit net will reflect that light around the room.
When selecting a decorative mirror, make sure it reflects your style and that you want to keep it for a while in your 1 bedroom apartment.
Now that you know how to transform your small apartment into the home of your dreams follow us on social media to expand your knowledge about decoration!