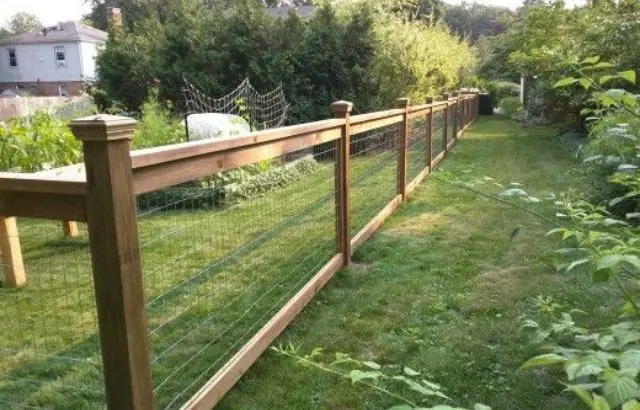 How to Build a Welded Wire and Wood Fence | Follow These Steps
Disclaimer
Articles, products, and services offered on this site are for informational purposes only. We are part of the Amazon Services LLC Associates Program, an affiliate advertising program. Amazon.com is compensated for sales resulting from links on our website.
Please review our disclaimer before acting based on anything you read or see.
Many people wonder how to build a welded wire and wood fence for many reasons. A fence keeps animals like deer out of your yard or stores your pets from prowlers around your neighbourhood. Many people create fences to make their gardens a safer space for young people to play.
Creating your own welded wire fence is not fundamentally complicated. However, you should keep it in mind to make a good fit from the beginning. Otherwise, fixing it may be unfeasible. Remember that you must understand every step of the development of your fence creation. Now without further ado, let's take a look at the step-by-step.
What is a Welded Wire Fence?
The Welded Wire fence consists of horizontal and vertical wires welded together. Typically, the mesh design results in a distance between 1.5 and 9.5 millimeters. This structure provides a sturdy enclosure for a sturdy wall. Due to the immobilizing effect of the welds, this type of fence is ideal for use on flat ground or for relatively short stretches. This inexpensive option is suitable for kennels and dog runs. It will protect your plants and flowers from pests. Galvanized, it will not rust or corrode even after many years of use.
Welded wire fences can protect livestock and crops from rabbits, foxes, and wolves. It is crucial to safeguard the fence against damage and intrusion.
You can use this inexpensive fence for dog runs, pet enclosures, and other purposes, especially on flat ground. Red Brand welded wire fencing is a durable, cost-effective alternative to chain link fencing.
Equipment You will Need to Build a Welded Wire Fence.
When erecting a wire fence, bring the following materials with you:
Metal, concrete, or wooden fence posts are all viable options.
Wooden forms to cast posts. 
A shovel with a spade-shaped head for digging and a shovel with a flat head for mixing concrete.
Bags of concrete
A hammer for repairing or installing any fence.
You can utilize a wheelbarrow to transport and mix concrete.
The hoe to mix concrete and moving dirt.
One can use strings to mark the perimeter of a fence.
A paint trail of your footsteps.
You may use wooden stakes to secure the string in place.
Scale of Measurement
A knife to cut through twine and open bags of concrete.
Wire-Gagged Fencing
If you don't want to use a shovel, you can use a post-hole digger to dig the footings.
Level
Staples
Stapler
Additional metal fasteners, including cable ties and baling wire
Screws, nuts, and washers
Gates' Resources
The Selection of Axes
Tools for Excavation, Construction Equipment, and Bar
Stonemasonry Drilling Bits
Drill
Pliers
Cutting instruments for wire
How to Build a Welded Wire and Wood Fence
Notate the precise locations where you will install your four corner posts to begin. A soil-cement mixture may be helpful in this situation. To begin, excavate some topsoil and combine it with Portland cement.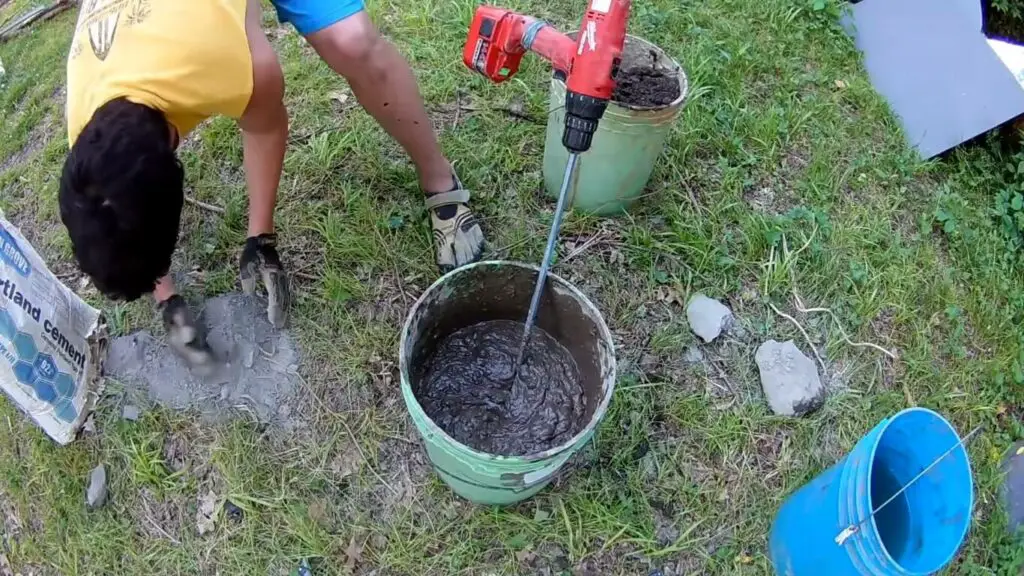 Each batch must contain 10% Portland cement by volume of soil and water. Along this line, staple the poles together to form a line. Construct a five-foot tall fence 1.5 to 2 feet thick. You should place Tea posts every 10 to 15 feet along this fence.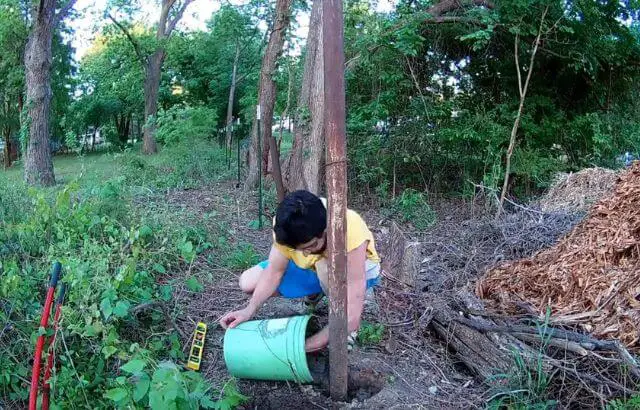 Clip your wire fence to a corner post and uncoil it along the fence line to pull it. To achieve this, you will need a rigid component that spans the entire height of the fence.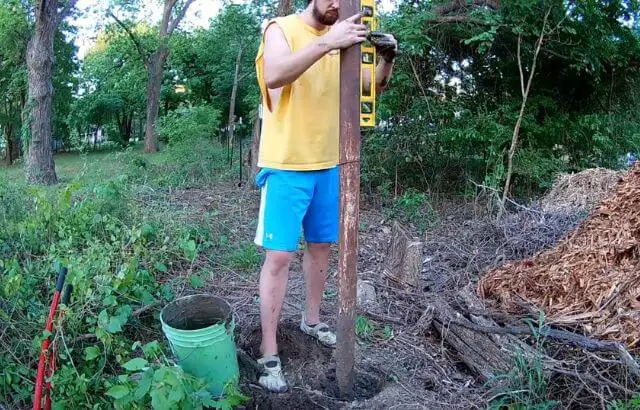 Before beginning, verify that the fence is firmly attached.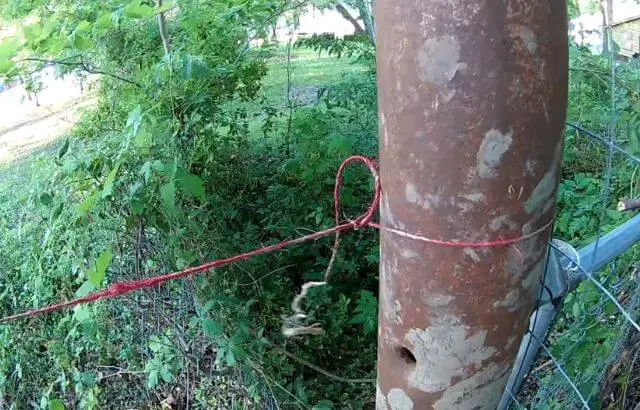 Clips for tea posts, which require pliers and a screwdriver to secure, should be included with every set of tea posts. A smaller screwdriver would be preferable.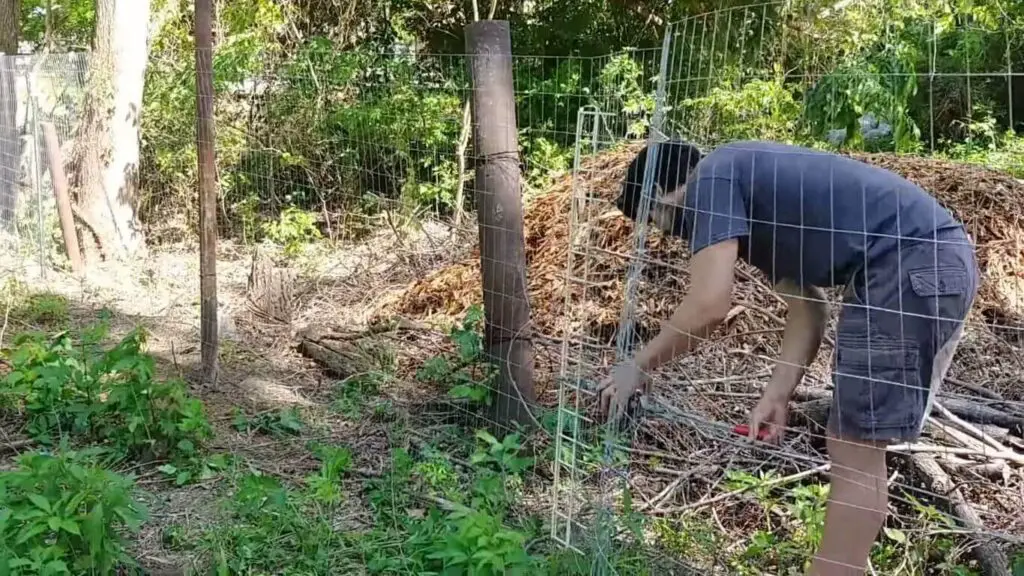 Clips are straightforward to fix, and pliers are not always necessary. 
Consider T-posts with numerous clips, as the smaller hooks on some may not be sufficiently flexible.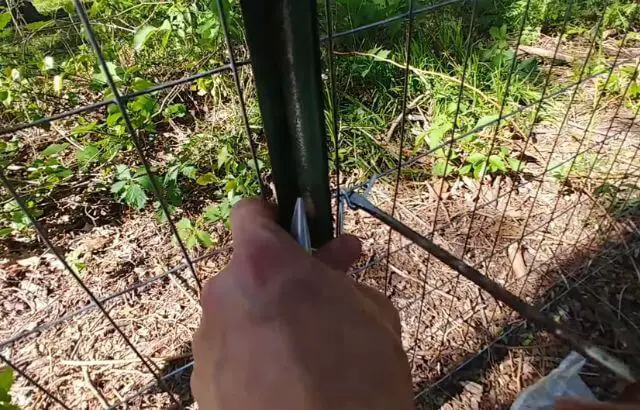 Now that the final step, securing the t-fence rents, has been completed, you can relax.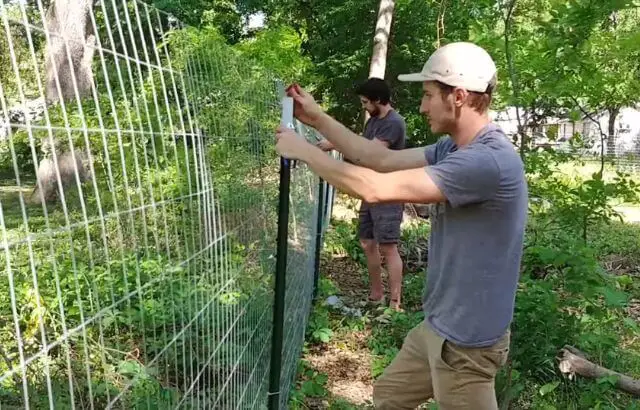 If you do not want to do it it is advised on which fencing material suits your property. You can also get a gate installed as per your requirements. The fence installation in Sydney is a one-stop shop for all your fencing needs.
Advantages of Building a Welded Wire and Wood Fence
First-class security
The first thing to note about the welded wire welded fencing is that it is available in various thicknesses for your purposes. Cattle ranches have the possibility of getting a sufficiently bulky calibre material that even the strongest bull could be knocked unconscious on impact.
The fence is constructed of welded steel cross-sections and should generally be installed by experts unless the owner has extensive welding knowledge. The fence can also be carried out at some height concerning the purpose of the fence. It can be created at 40 feet, impassable to humans and wildlife, and is implemented in many downtown apps for property security.
Immovable stability
Welded wire fencing belongs to the most balanced fence constructions on the market. This is because it is made of steel. Also, the actual posts that claim it are mounted in the ground equally deep with cement footings.
With the thickness of their weave, these types of fences even have the possibility of receiving impacts from transport without exhibiting much inconvenience. They usually rise above the landscape where they are installed and are frequently used in zoos for elephants and larger wildlife containment.
Complex construction
The main thing that the crowd will notice at first sight about welded wire fencing is its complicated creation. Also, the bands and bars intertwined through the paintings make it look like a wall of strength. The huge immobile creation sites can display this material since it is very strong and needs little care.
The paintings are hooked together in a weld that will not break or crack over time if created correctly. This kind of fence is an expensive investment in the long run and is not right for residential use.
Fencing Features
Meshes of easy torsion are the most common. Woven with wire welded fencing of different diameters, it is manufactured in hot-dip galvanized wire or a high purity zinc alloy (95%), aluminium, and other minerals, to make it stronger.
Sometimes, it can be covered by a plastic cover for bigger custody, and it is complemented with wooden or metallic posts and other complements. It is used in sports facilities, houses, fields, and industrial perimeters.
Triple Torsion Mesh
Also popular as chicken wire, it is manufactured in wire hot-dip galvanized. It is used in most cases in poultry environments, and it creates cages and closures for birds or partridge flocks.
Electro-Welded Mesh
They are rigid meshes of robust creation and design in squares, whose primary use is to create cages and baskets of industrial use. They are manufactured in hard galvanized or green plasticized wire. Accessing here, you can buy electro-welded mesh.
Knotted Livestock Mesh
Manufactured with galvanized wire area and low carbon steel wire, this mesh is designed for livestock environments. We have extensive diversity for its application in different scopes and pretensions within cattle mesh.
Importance of Building a Welded Wire and Wood Fence
Building a welded wire and wood fence is vital for your home security. Also, you have the possibility of creating a fence with wire and wooden posts that will be to these objectives as those made with chain link, vinyl, or ornamental iron robust and serve.
Therefore, people put a wired weld fence for fencing for different reasons. Either to hold animals outside a garden, secure your property, or fence in your outdoor pool. Welded wire fences can also be used to create a kennel or utility cage for parking.
If you are in the agricultural or manufacturing industry or have a sector you want entirely guarded against intruders, you will want to have welded wire fences. This kind of fence is the strongest and most impenetrable on the market, and it comes in several thickness gauges for your claims.
It can be used to hold up giant animals to deter thieves from entering resources or labour groups. This kind of fence is impossible to cut by the usual standards. This is because it is a heavy gauge steel fence that requires torches and labour to break through.
What is a Wood Fence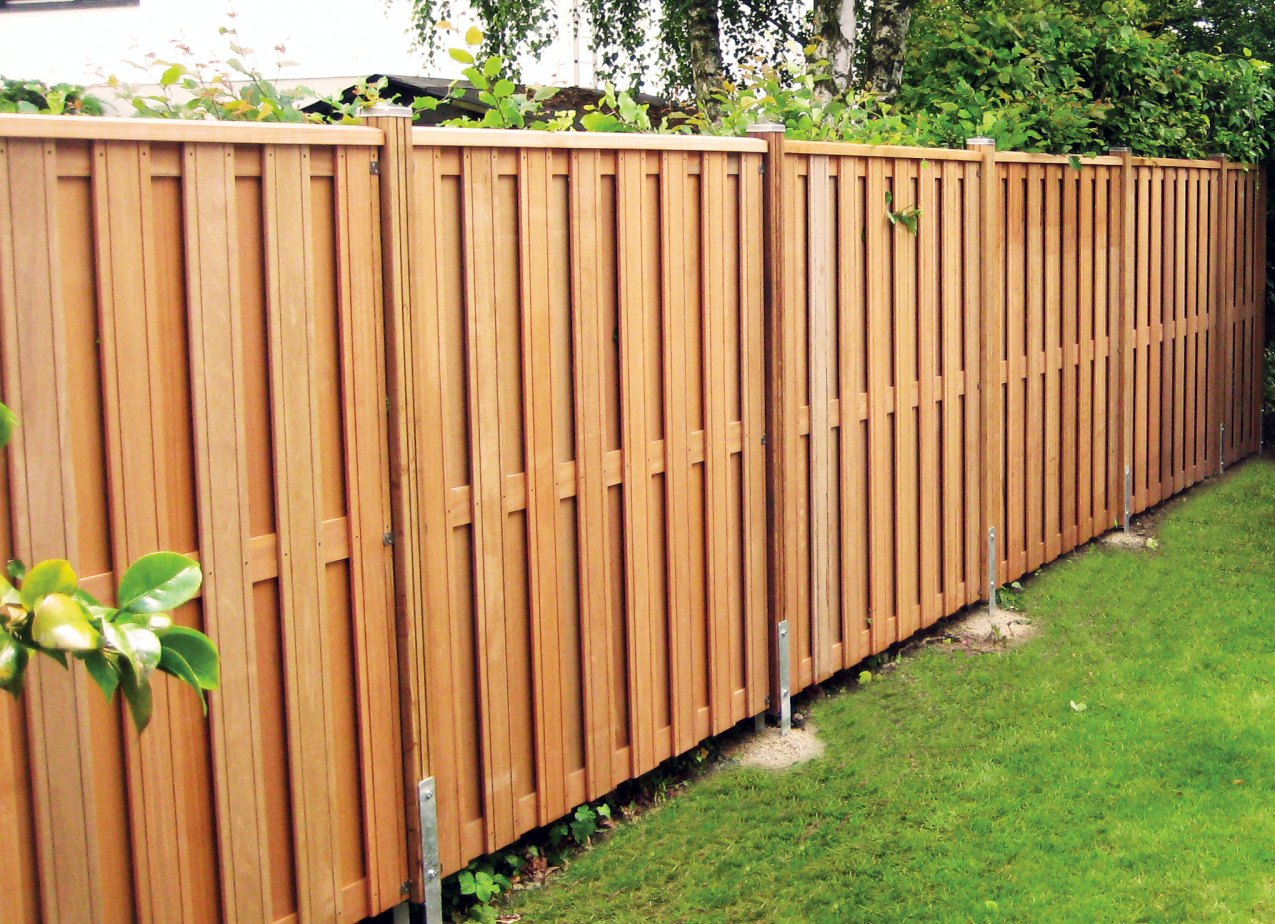 Wooden fencing is an attractive addition to any property. Utilizing various types of wood allows you to tailor the aesthetics and functionality of your project. Wooden fencing serves multiple purposes, including security, soundproofing, and privacy. You can alter wooden fences in numerous ways. Common types of fencing include picket, post-and-rail, lattice, louvre, and vertical board.
Wood fencing can serve multiple purposes (delineating a boundary, restricting access, enhancing privacy, etc.) while remaining aesthetically pleasing and functional. Wooden fencing is strong enough to serve as a natural, non-toxic, and adequately climate-resistant structure around your property, while also being inexpensive and lightweight.
Choose the appropriate type of wood for your fencing project, whatever its intended purpose. So, which wood species is optimal for your project? Summit Fence compiled this wood selection guide to assist you in making the best decision for your project. Wooden fencing can serve a variety of functions. 
It may serve as a fence, a wall, a marker, a barrier, or any combination thereof, so long as it is constructed of wood and placed along the designated yard's perimeter or elsewhere on the property. This structure is also referred to as wooden fencing.
Equipment You will Need to Build a Wood Fence.
A pneumatic nailer, a portable air compressor, an air hose, and drill bits are included as accessories.
Saw, Circular, or Jig? (Optional)
Post-Hole Digger, Auger Accelerator, and Bit (Hand-Held) (Optional)
Tools Square/Triangular Velocity of a Garden Hoe or Mortar Shovel Square/Square Tape Measure Level Gloves for Rafter Saws for the workplace Wheelbarrows, Ladders, and Additional Equipment
Earplugs and protective eyewear
Materials
Pressure-treated posts with nominal dimensions of 4 inches by 4 inches but actual dimensions of 3-1/2 inches by 3 inches.
Standard dimensions for pressure-treated 2-by-4-inch wood are 1-1/2 inches by 3-1/2 inches.
1″ x 4″ Furring Strips (Actual: 0.718-in x 3.437-in)
Exterior Concrete Mix Screws Mason Line Picket Fence (Cedar or Pressure-Treated) Fasteners (Nails, Screws, or Staples)
Kit for Gate Hardware Installation
How to Build a Wood Fence
Once the rope line has been marked, you can begin digging holes for the fence posts. Two to two and a half feet in depth is optimal.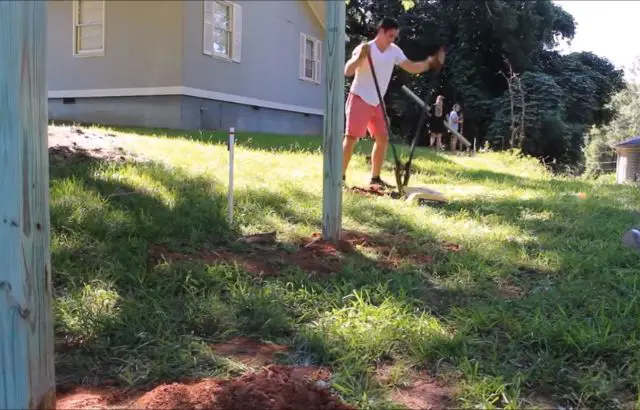 Insert the post or pole into the hole to conclude the digging. Then, before inserting the post, use the hose to moisten the post and the hole. Then, nearly fill the cup with concrete before leaving a small space for finishing touches.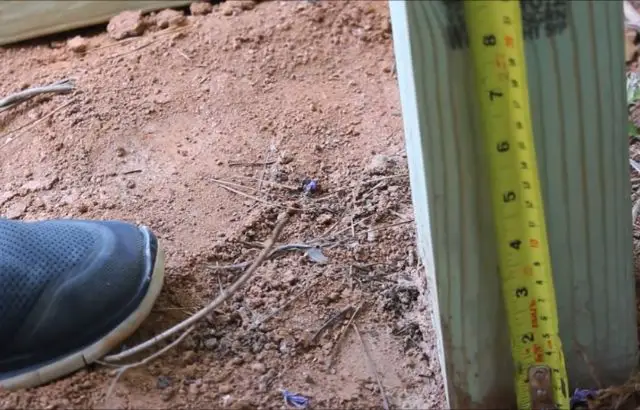 A few inches will allow you to conceal the unattractive concrete below. Pouring concrete requires approximately three bags of concrete, two poles, and water from the hose.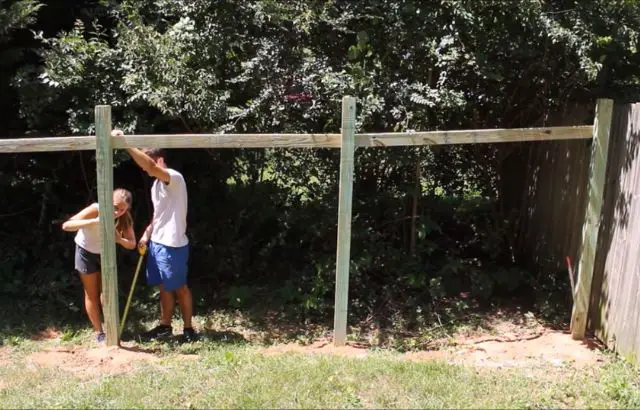 It is implied that the concrete is extremely wet. We apply pressure to the concrete to aid the water's sinking and release any trapped air. The pole can then be erected by covering it with soil and hosing it down if any concrete is adhered to.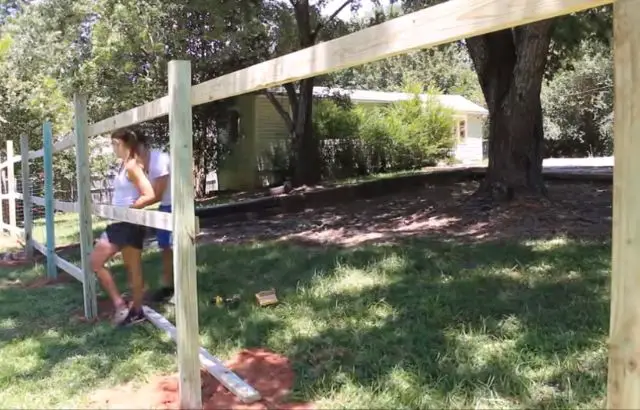 Using a measuring tape, mark the bottom of your 4×4 at 22 inches from the ground. Once you have completed this task, we will move on to the two-by-four rule.
To facilitate assembly, attach each end of the two-by-fours with screws. With the screws in hand, you and a colleague can screw the 2×4 into the 4×4; the two boards should meet in the middle.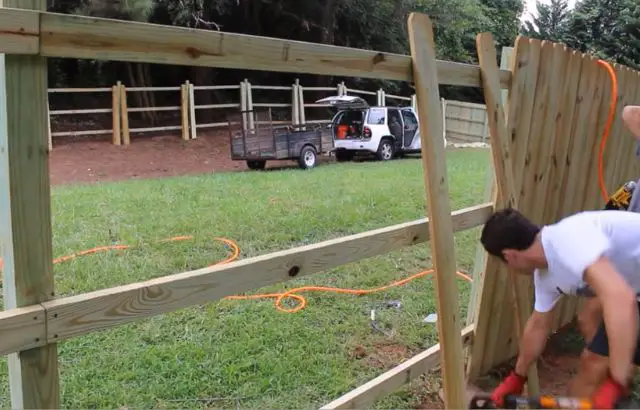 Marking the two-by-fours used to construct your fence is the next step. These markings do not need to be precise because the exact dimensions will vary depending on the material used and the desired final height.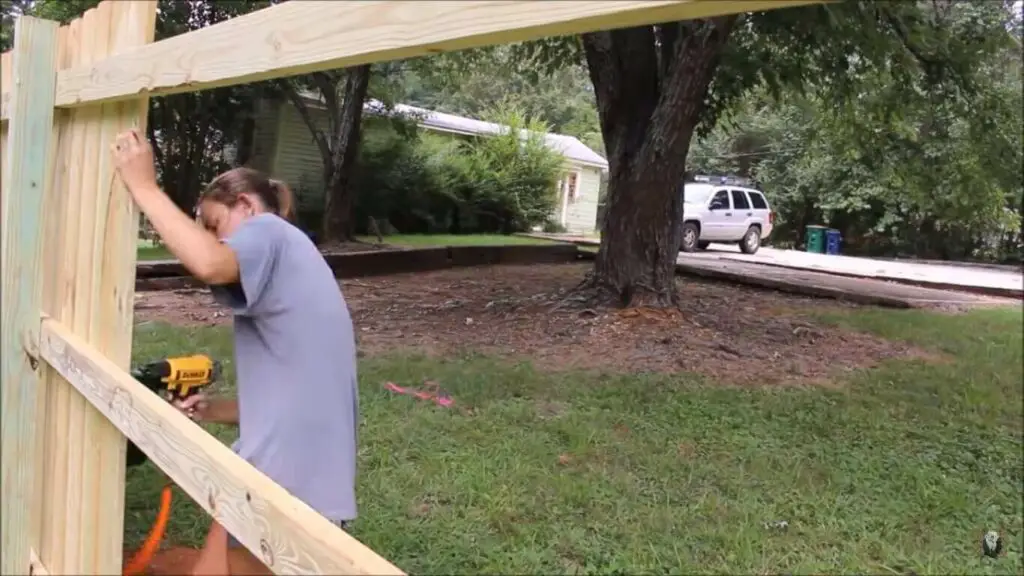 Building a fence can be tedious work, so it is advantageous to have a partner. One of the most efficient methods is to get them both standing.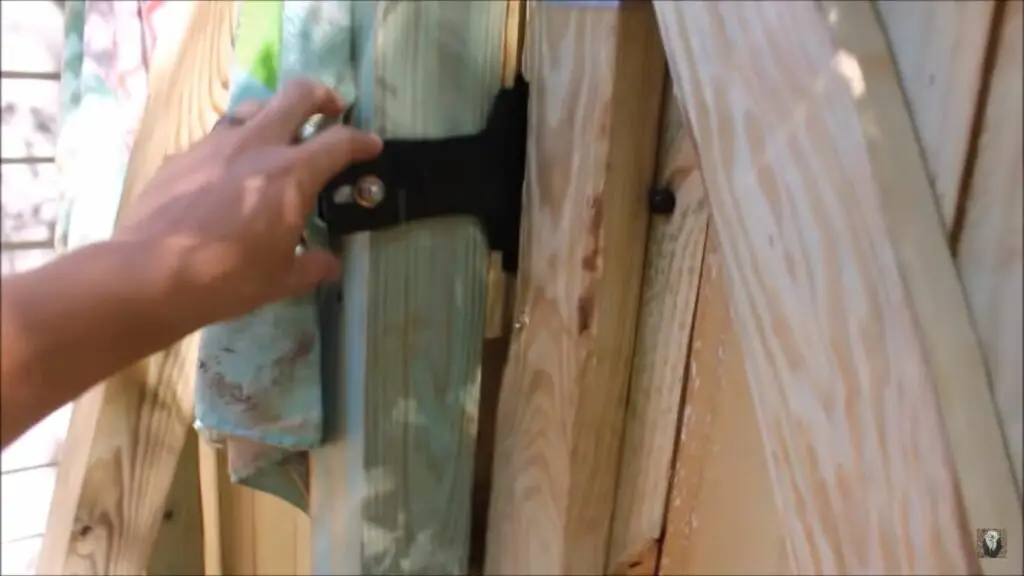 When we install the fence, we will only use two nails per board, and if your yard is mainly hilly, rope lines may be a good idea. After acquiring this knowledge, you will be ready to proceed.
8 Types of Wire fence
Aluminium.
A stainless steel wire.
Polywire.
Chain-link fence.
Galvanized wire.
Cable vinyl coating.
Galvanized steel wire
Wrapped with an E-layer
8 Types of Wood Fence 
White fence with pickets
A fence was constructed from posts and rails.
A picket fence made of wood with lattice.
To be more precise, a fence with louvres.
As a barrier, a row of horizontal boards is utilized.
The fence was purely ornamental.
Case composed of plastic or vinyl.
Composite fencing is another term for synthetic wood fencing.
Why Build a Welded Wire and Wood Fence
Welded wire fencing is an excellent option for privacy and security because it allows you to see outside while containing animals. You're lucky if you're a do-it-yourselfer and can handle this project. A welded wire fence is simple to install. Even though it is possible to construct a wire-welded fence without assistance, having a friend or two present makes the process much more enjoyable. Even more so, if the fence is tall, the initial step is to select an appropriate material for the fence posts. Attaching welded wire to wooden, metal, or concrete posts is possible.
A good fence requires an entire day to construct, but the time and effort are well worth it. For maximum stability, welded wire fences require buried fasteners and rails of superior quality. Ensure that the wire fencing is taut and that it covers the posts.
The direct attachment of fencing to wooden fence posts saves time and labour. Therefore, they require more upkeep and do not last as long as metal or concrete posts. Since the welded wire is also composed of metal, the visual appeal of Metal Posts is enhanced. They are more durable and simpler to maintain than wood. The most durable and long-lasting posts are made of concrete, but they are not suitable for every home.
Pros & Cons of Building a Welded Wire and Wood Fence
| | |
| --- | --- |
| Pros | Cons |
| Welded Wire fencing is timeless and elegant. | Wood will weather and change color naturally over time. |
| Authentic Appearance Alternative that is Eco-Friendly and Durable Various Patterns and Designs Available | Exposé to the Elements, Particularly Water, Wind, Heat, and Cold (if not correctly treated) |
| The mesh construction promotes airflow. Additionally, it does not block sun rays, which benefits plant health. | It rots, warps, and is susceptible to insect damage (if not correctly treated) |
| This is the least expensive option for enclosing small dacha plots. | The lifespan of barrier materials that vary qualitatively may be shorter than alternative materials. |
| Welded mesh is easily transported to the installation site due to its lightweight. The actual installation process is straightforward and brief. | If you don't maintain fence posts well, they may rot and cause fence panels to collapse, resulting in irreparable property and garden damage. |
| The welded rod fence is durable and can support heavy loads, making it ideal for climbers. | Rust in the fence posts and on the woven wire is the most typical problem with wire fencing. Typically, this occurs when the fencing company fails to pre-coat the steel posts. This also happens when people don't install the fence properly. |
| Wire fencing, also called woven wire fencing, has several benefits. First, wire fencing is more affordable than brick, glass, and PVC. | The least expensive option is the uncoated version. You may need additional anti-corrosion preparation, which is a disadvantage. Typically, staining is the only preparatory work you need, and future paint will require periodic refreshments. |
| In addition, a woven wire can be purchased from Do-It-Yourself stores or ordered from a supplier by your hired fencing company, making the actual installation of the fence quick. | You can apply a zinc coating galvanically or by heating the surface. The application of zinc to various soils is depicted in Case 1. |
| Typically, the final step is constructing a frame for the woven wire by attaching it to posts. | The brittleness of the layer makes it susceptible to corrosion over time. Although the layer is more resilient in the latter scenario, the grid is considerably more expensive. |
| Wire fencing is more durable than wood or timber because it does not rot or attract insects as easily. Powder coating permits an infinite variety of colour options, so you can paint your wire fence any colour you desire. | This fencing does not serve as a sound barrier, an additional potential issue. |
| In summary, unlike brick walls, wire fences allow more traffic than they restrict. It is a visible boundary between your property and neighbours while allowing unimpeded access to the opposite side. | Wood will weather and change colour naturally over time. |
Frequently Asked Questions
Does welded wire fence need to be stretched?
Yes, you need to be stretched. It's an essential step. If you are trying to study how to work with welded wire fence panels and stretch them, you must first understand how to install them. This kind of fence can be used for many different things, such as holding your pets in the yard or holding pets and people outside your yard. You will find that this fence can change from 3 to 6 feet in height. Besides, it is specified that this fencing is made not to rust or burn.
How do you join a welded wire fence?
When arranging a welded wire fence, you should locate the post every 7 to 8 feet. About the size of your fence, you can dig several holes 6 inches in diameter and 12 inches deep. That's a lot of work with just a shovel. A post holder will save you time and effort, and the holes are more uniform than if you had done it by hand. Potholes don't cost much and can be found in most living and garden stores.
How do you attach wire mesh to a wood fence?
To attach the mesh to the posts, there is no requirement to unwind the roll. It is lifted vertically, placed on the first support, and hooked to the hooks. If there are no hooks, the grid is screwed with steel wire in three or four places.
It is suggested to leave 10-15 cm between the ground area and the lower edge of the grid. Besides, you can hold it close to the ground, but then the grass will quickly catch the cells, the garbage, the branches, and the fallen leaves will accumulate under the fence.
Is it better to nail or screw fence boards?
That all depends on your taste. If you are the type who likes to nail down fence boards, there is no problem. However, we recommend that you can fix the fence boards with screws. Although it may be a little more expensive, it is much more durable.
Expert Opinion
The electro-welded mesh is unique for animal cages but has multiple other options. So, it is vital to build welded wire and wood and wire fence designs.
The electro-welded mesh is formed by galvanized wire soldered in squares. It facilitates a wide variety of uses of its lightness and simple manipulation. Besides, it is firm to oxidation and corrosion.
It is enough a pliers to cut the wished measurement, and bending it simply by pressing with the hand is viable. Therefore it is perfect for making cages for smaller animals, such as rabbits or birds. With an ideal size so that their legs do not slip and are simultaneously very dry and clean at all times.
It is also very suitable for industrial use since its resistance makes it easy to make baskets that hold up very well with weight and use.
Beyond these uses, it is also viable to use the electro-welded mesh in the fences for small plots' privacy. A few well-nailed wooden posts and plastic bridles will be enough to support it entirely due to its lightness. It is also a great help to delimit our small garden and prevent our pets from ruining the harvest. Now you know how to build a welded wire and wood fence.